varishangout.com
Regular
Translator Extraordinaire
Other Localization Threads:
Translated Examples -
Trials of Cold Steel 3 - 13 Sentinels -
Neo: TWEWY
[
This game is almost Fates-tier bad in term of localization, so I thought I'd put it in it's own thread. Might add more screenshots in the future.]
Yobai




Ojousan Dimitri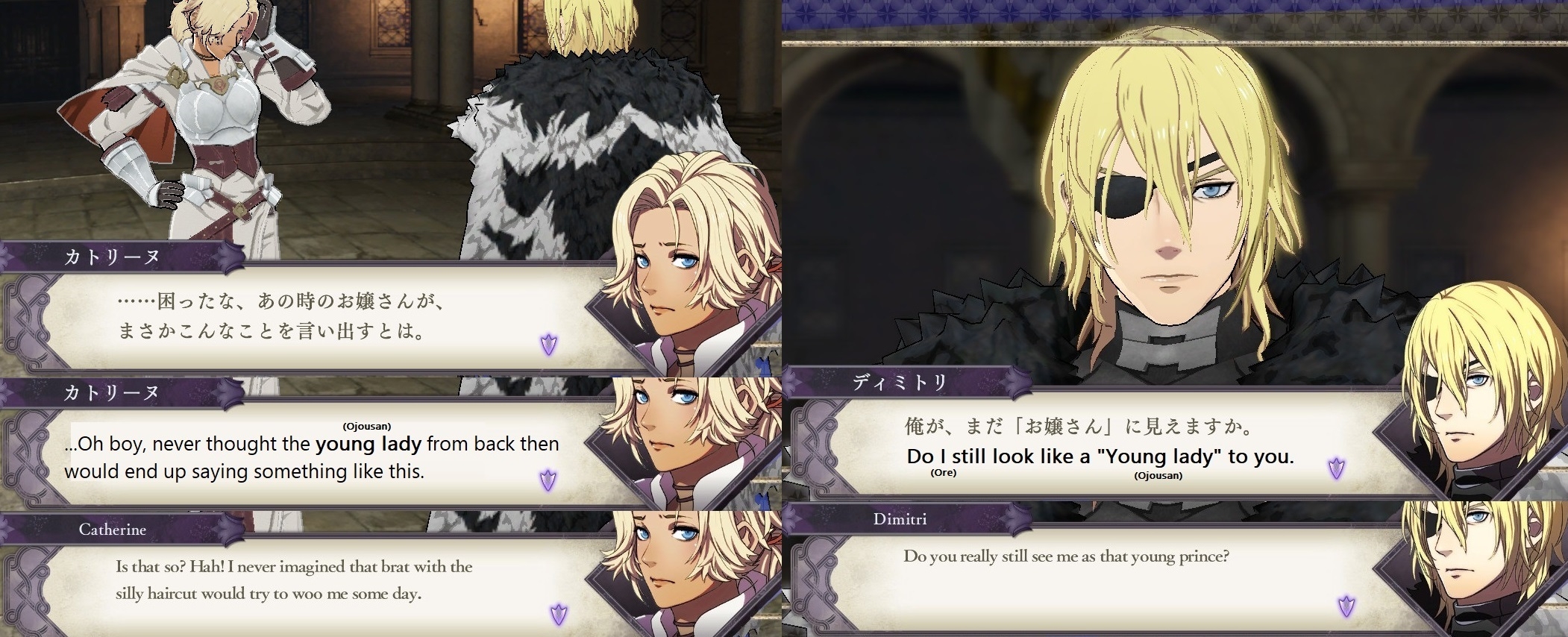 Sensei is also a girl

Screams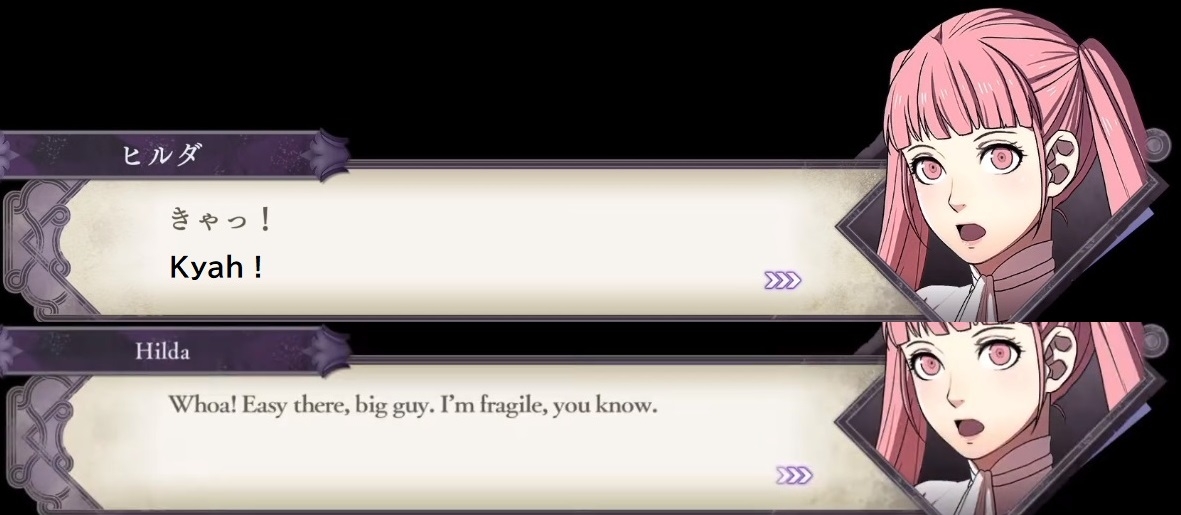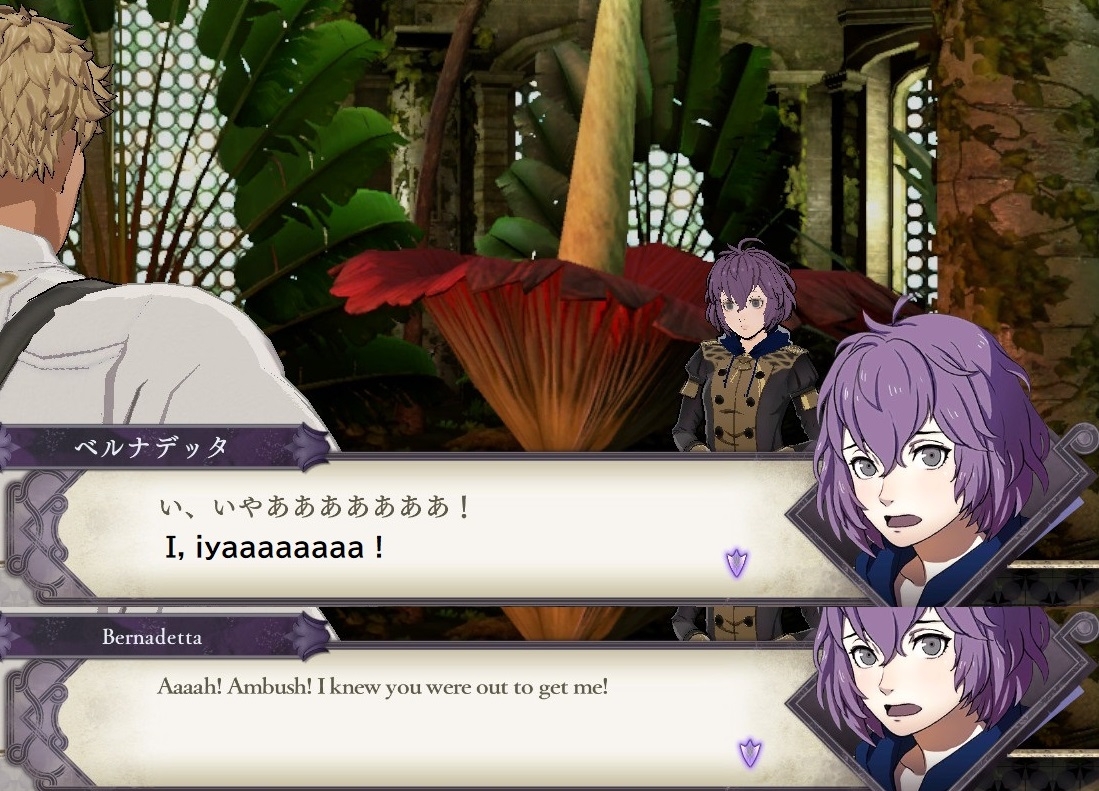 Show Tattoos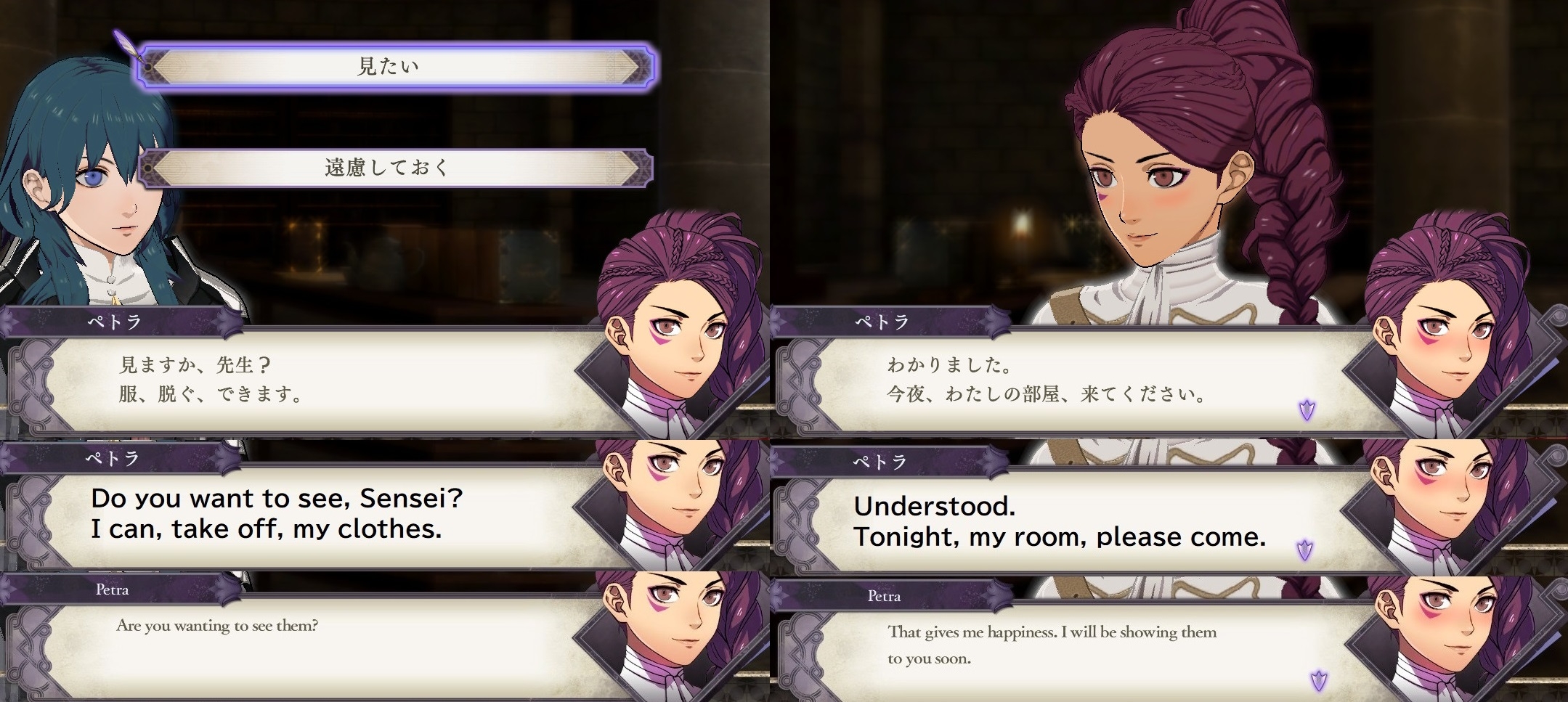 Let me investigate your body
I can't be a bride anymore (Ann x Felix)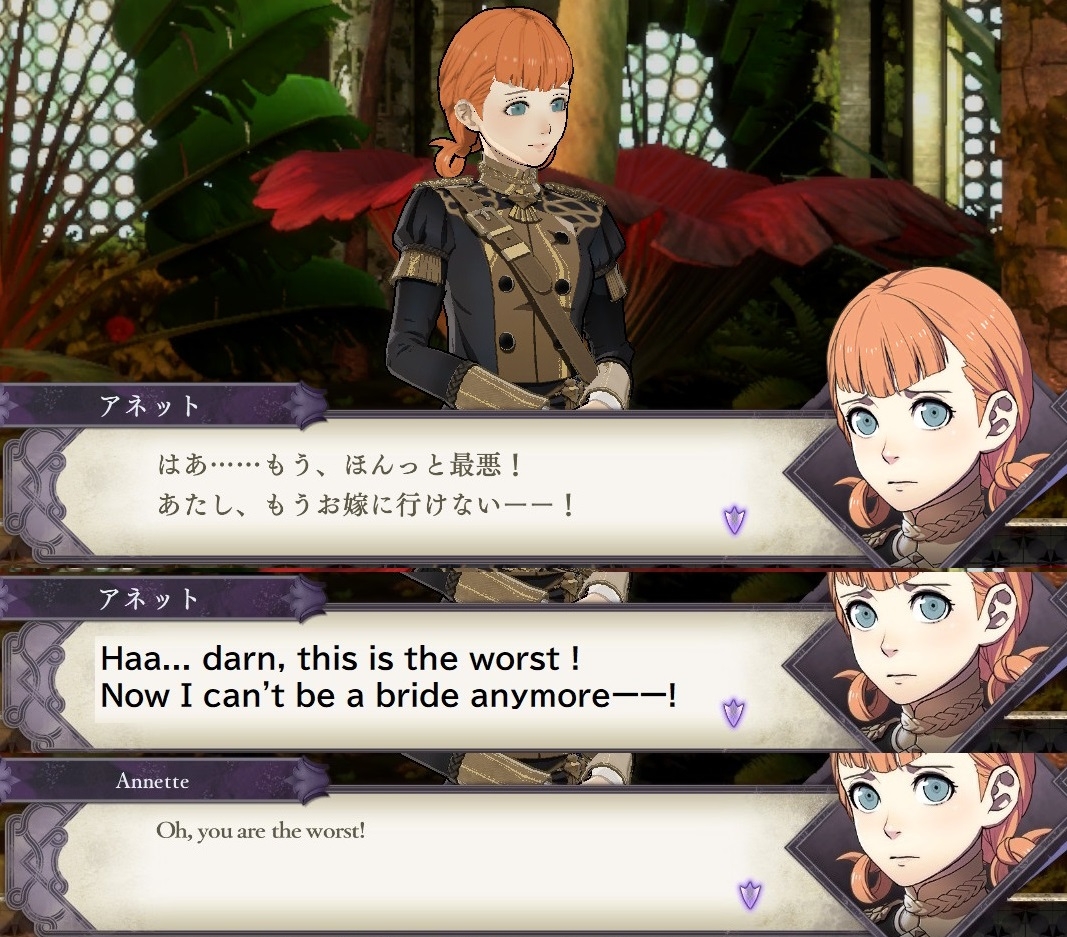 A love confession?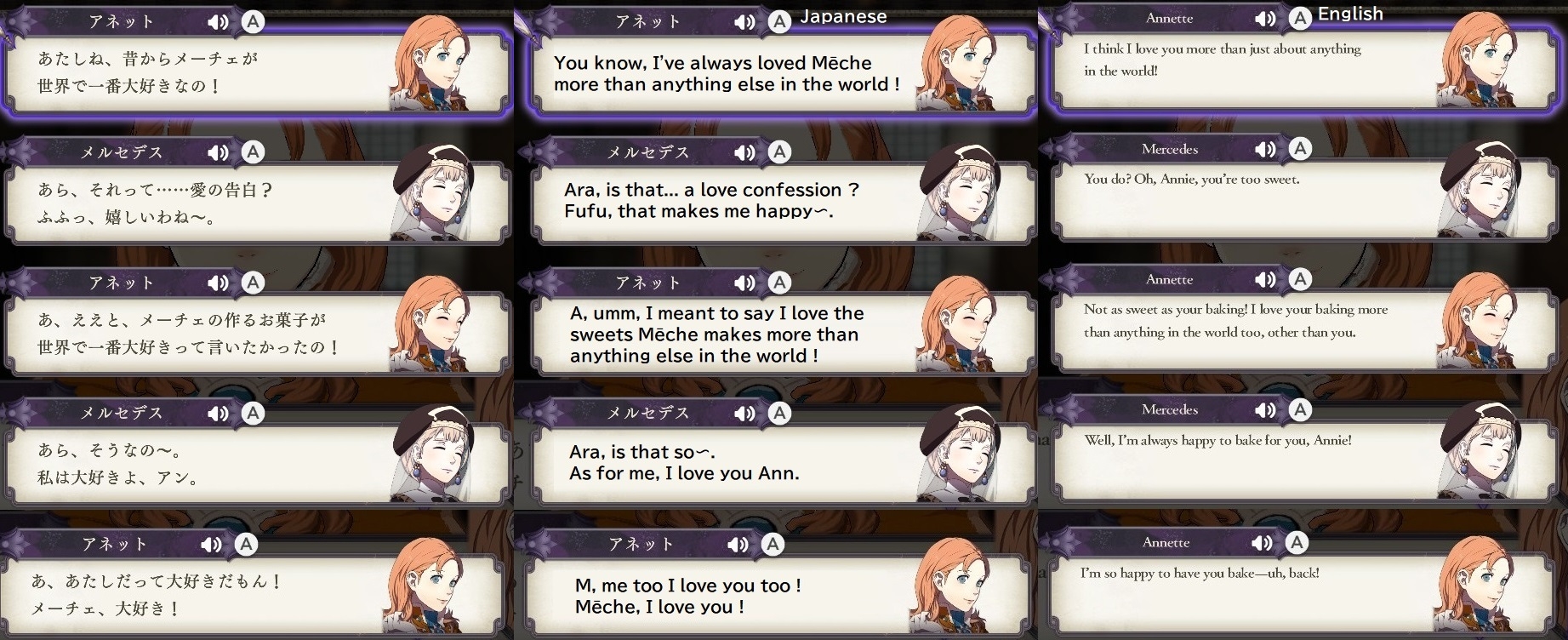 Woman's beauty



Weak "Spot"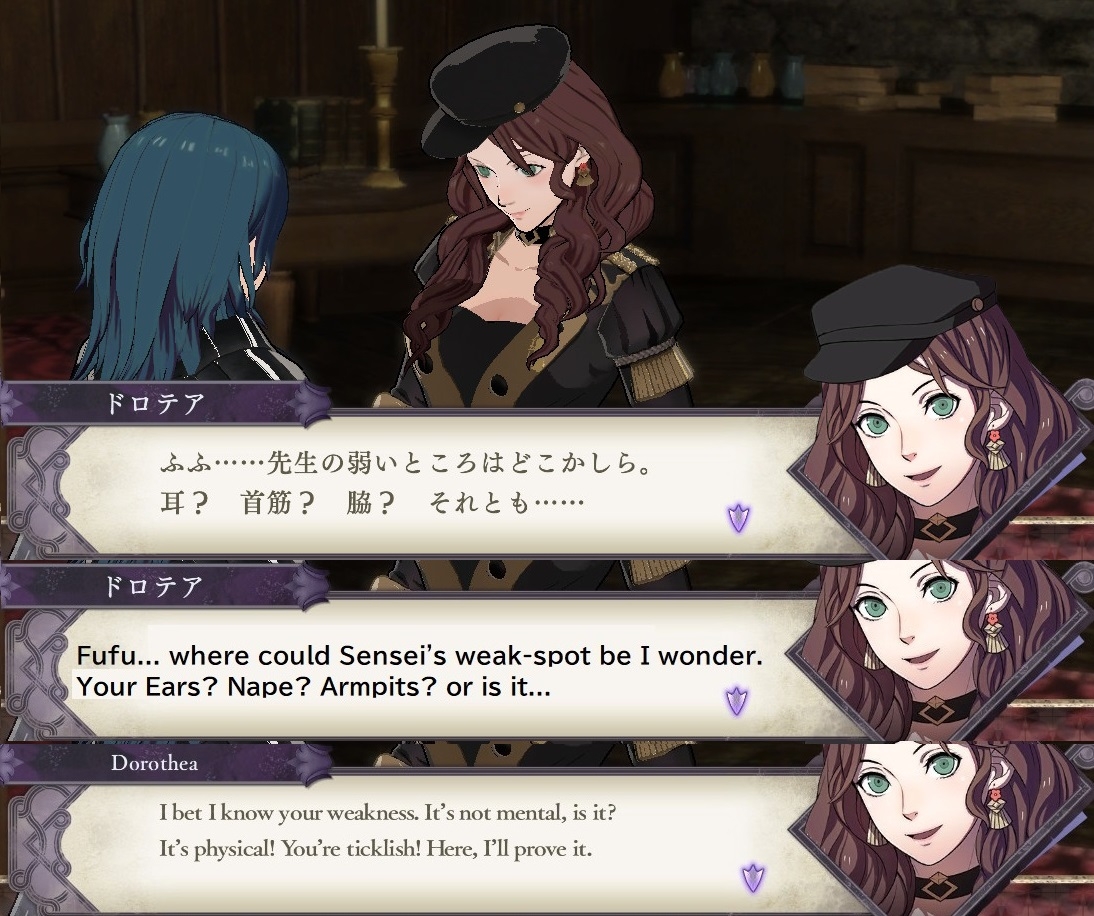 Not a guy (Doro x Bern)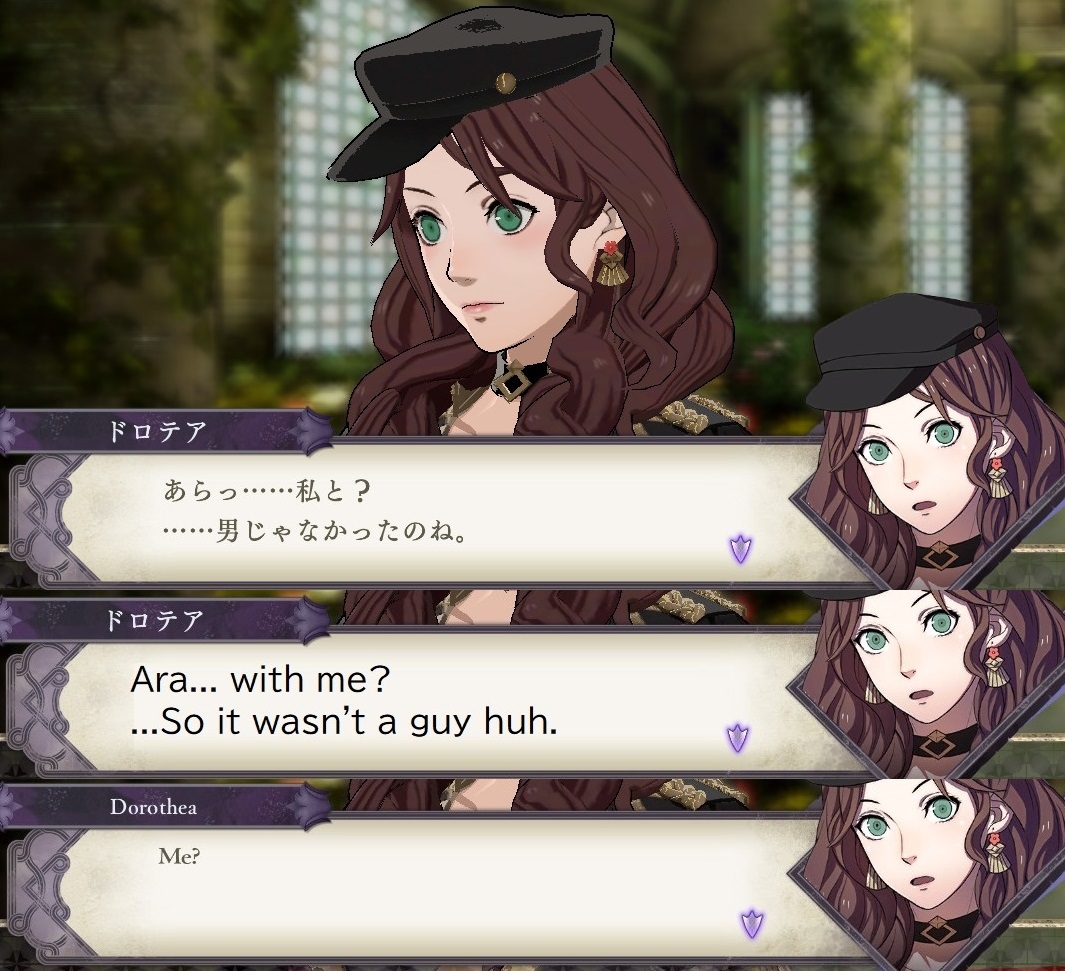 I am a woman, are you sure?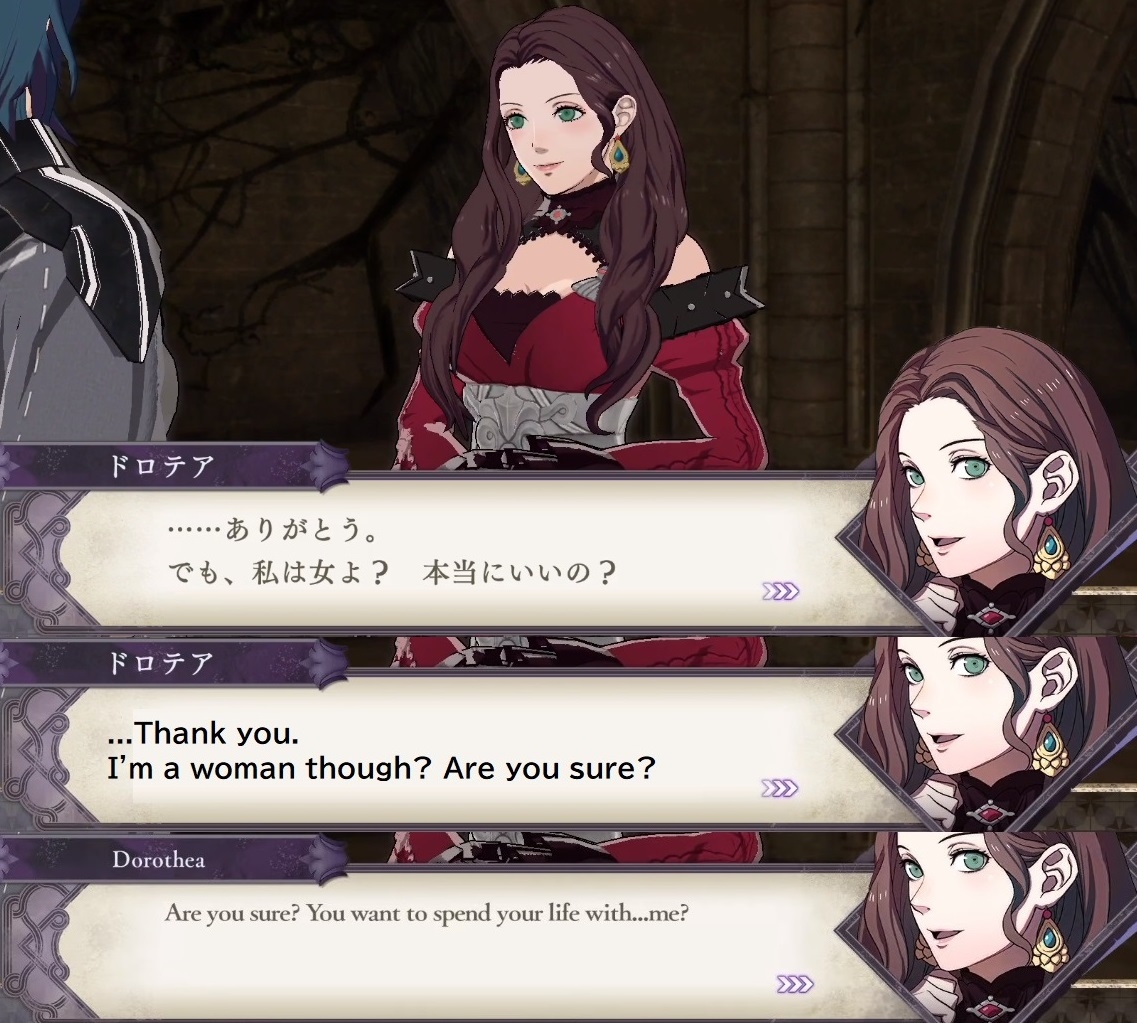 My Ideal Tomboy Danna-san (Lyth x Leo)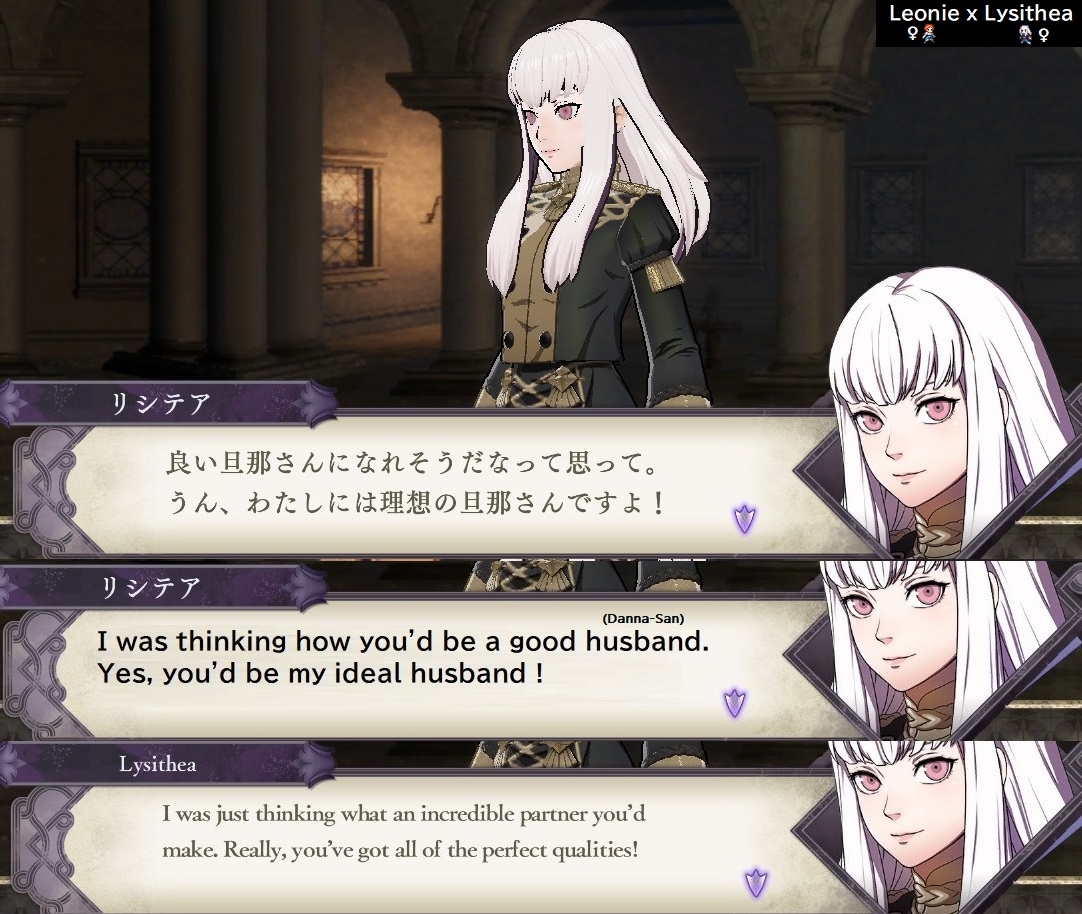 Can't let another guy have you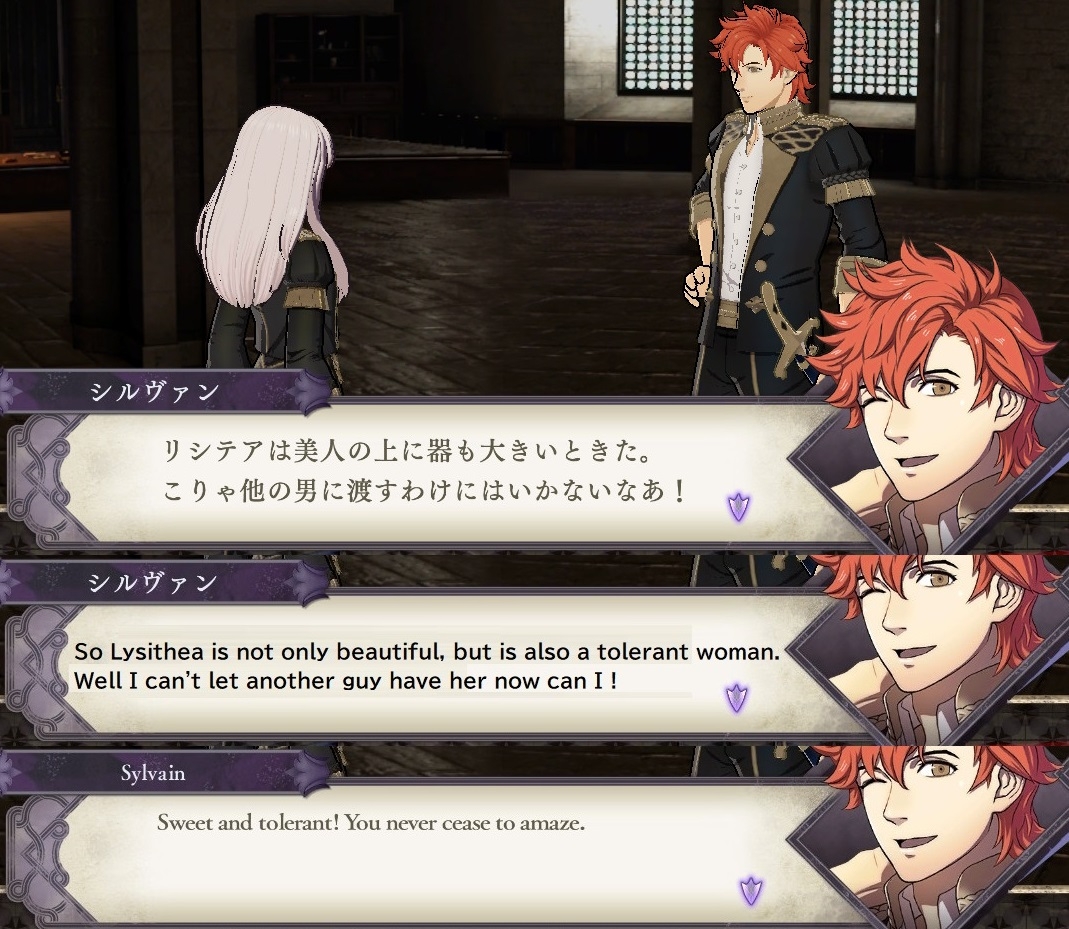 Scarecrow (Ingrid x Sylvain)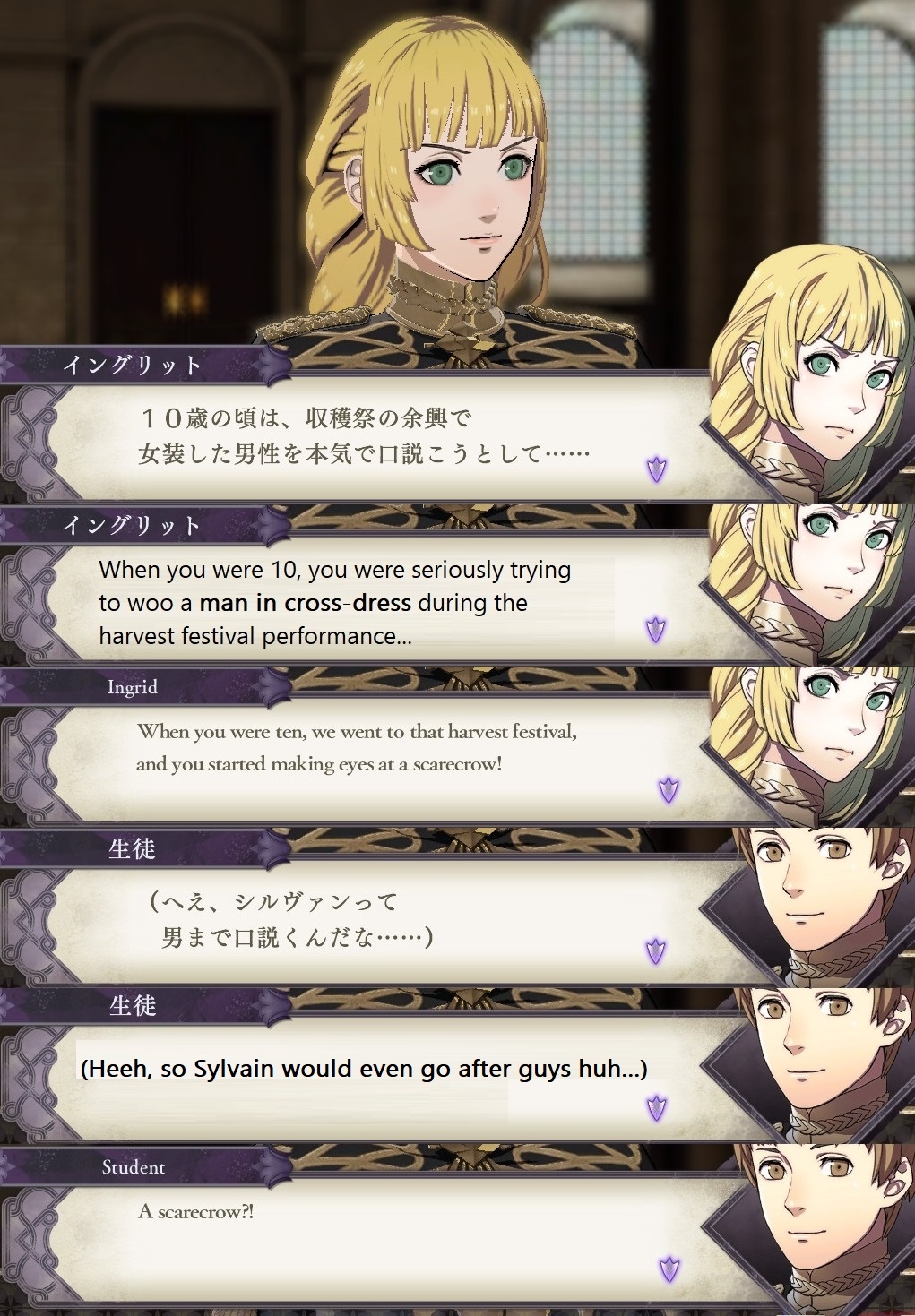 Still a chiId (Lysth x Claude)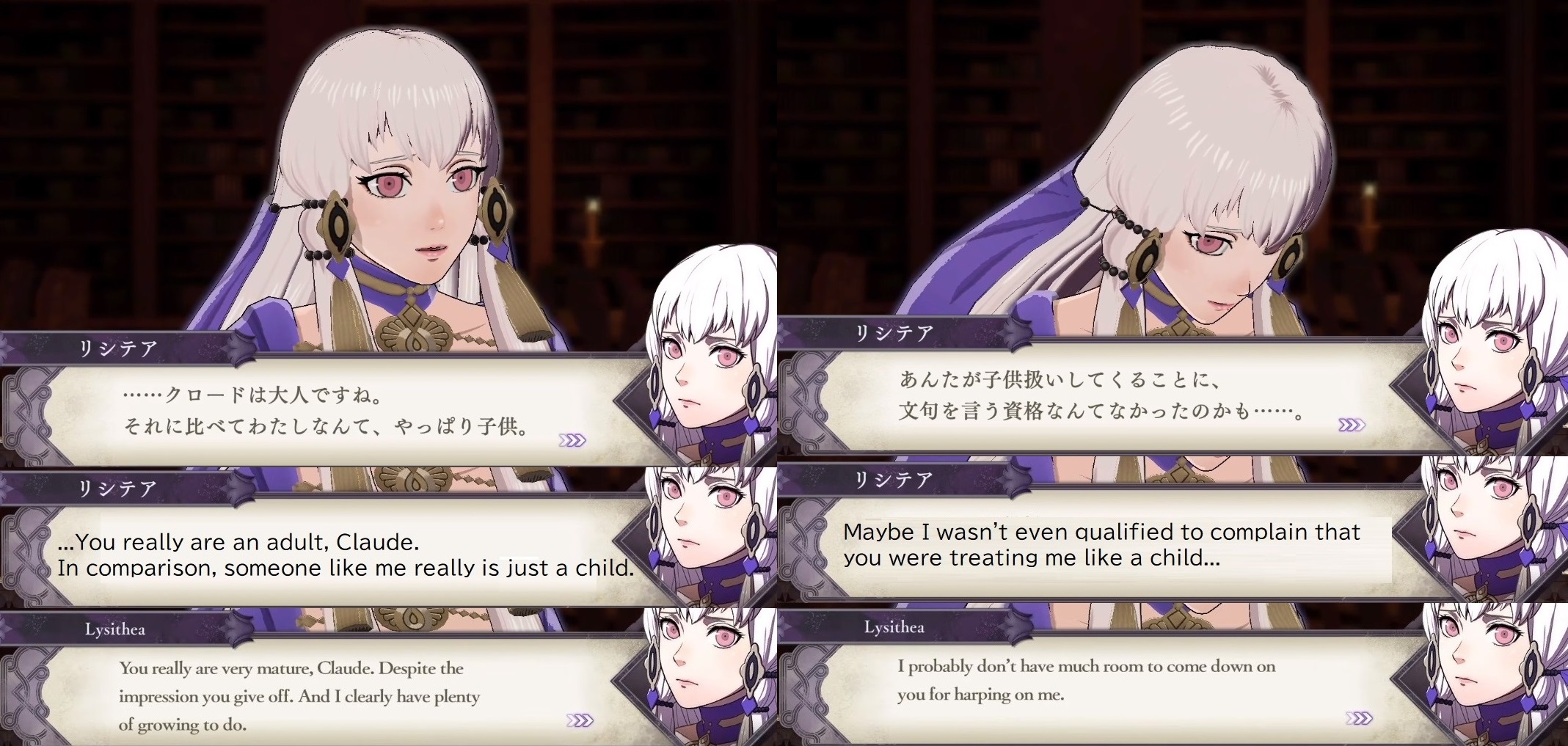 Gay marriage is more common is Dagda (Sham x Cath)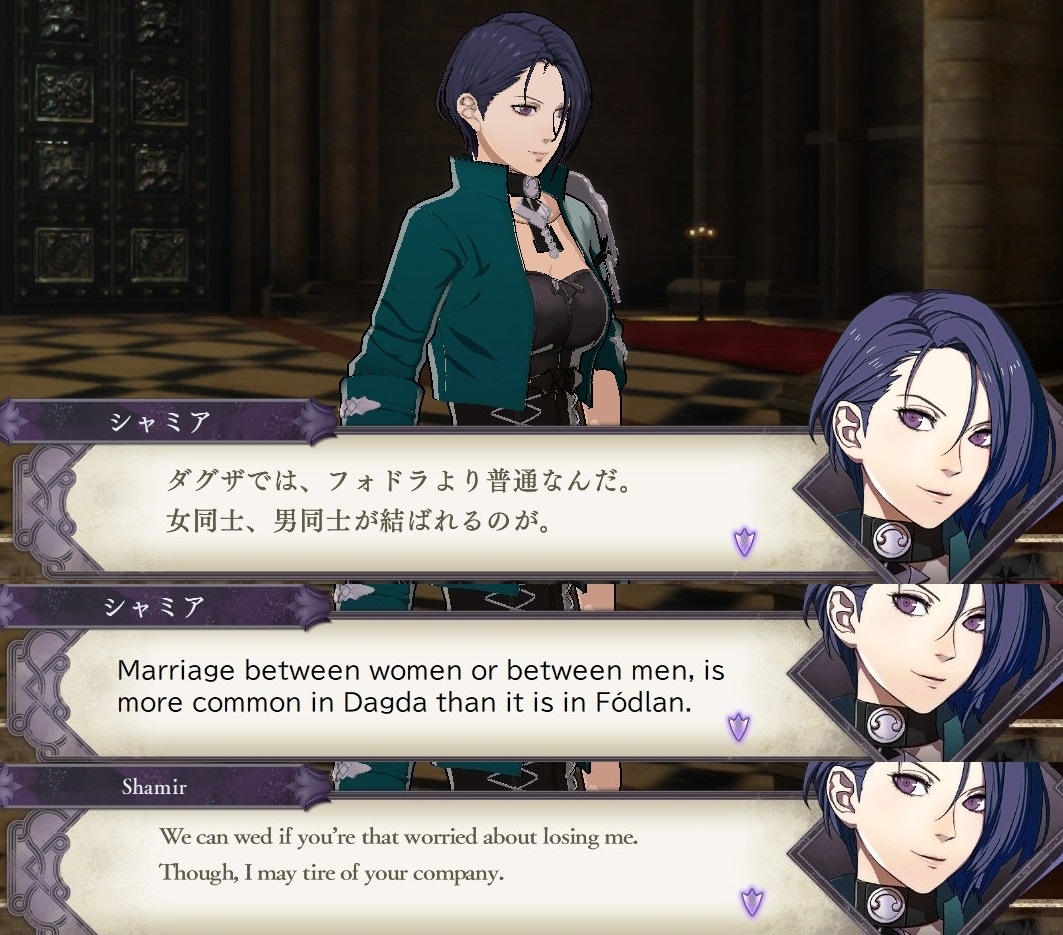 A woman's face is her life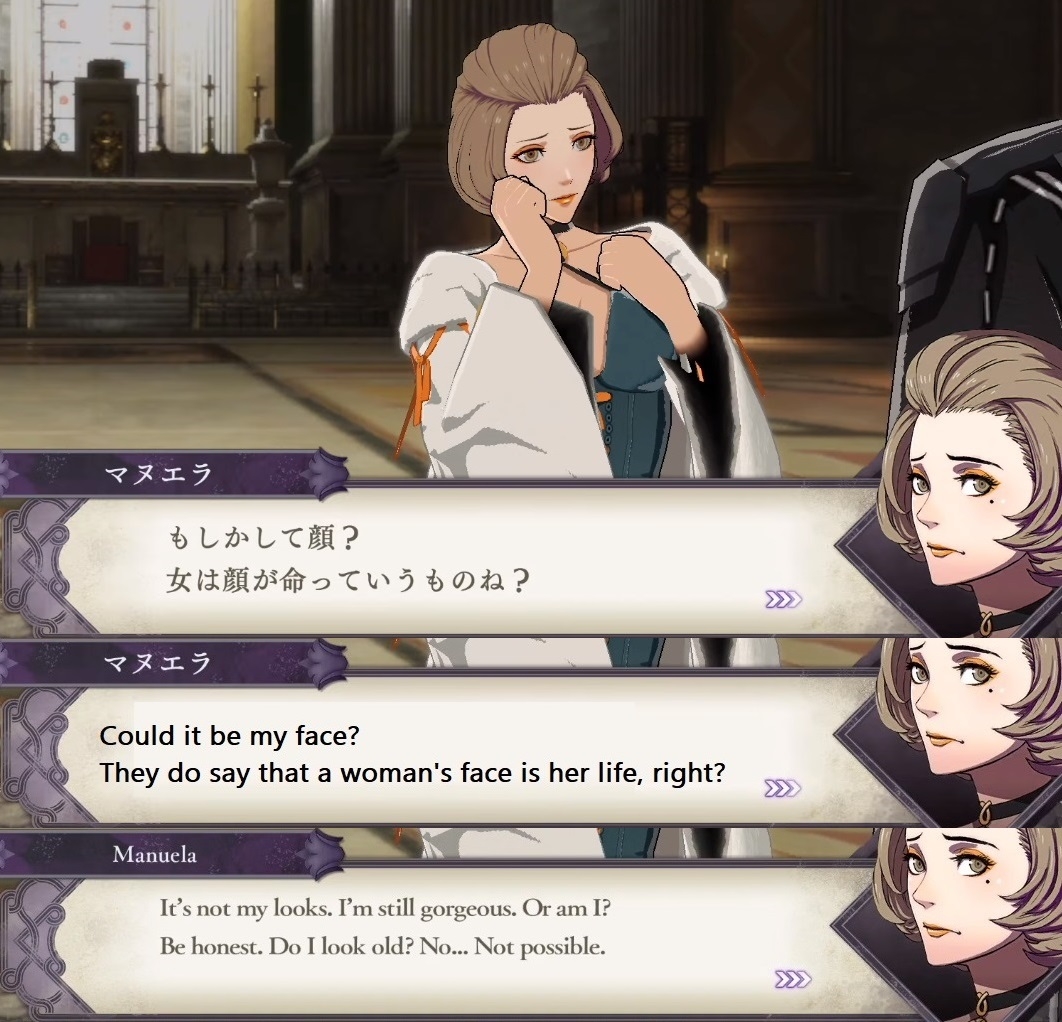 Aishteiruwa, Sensei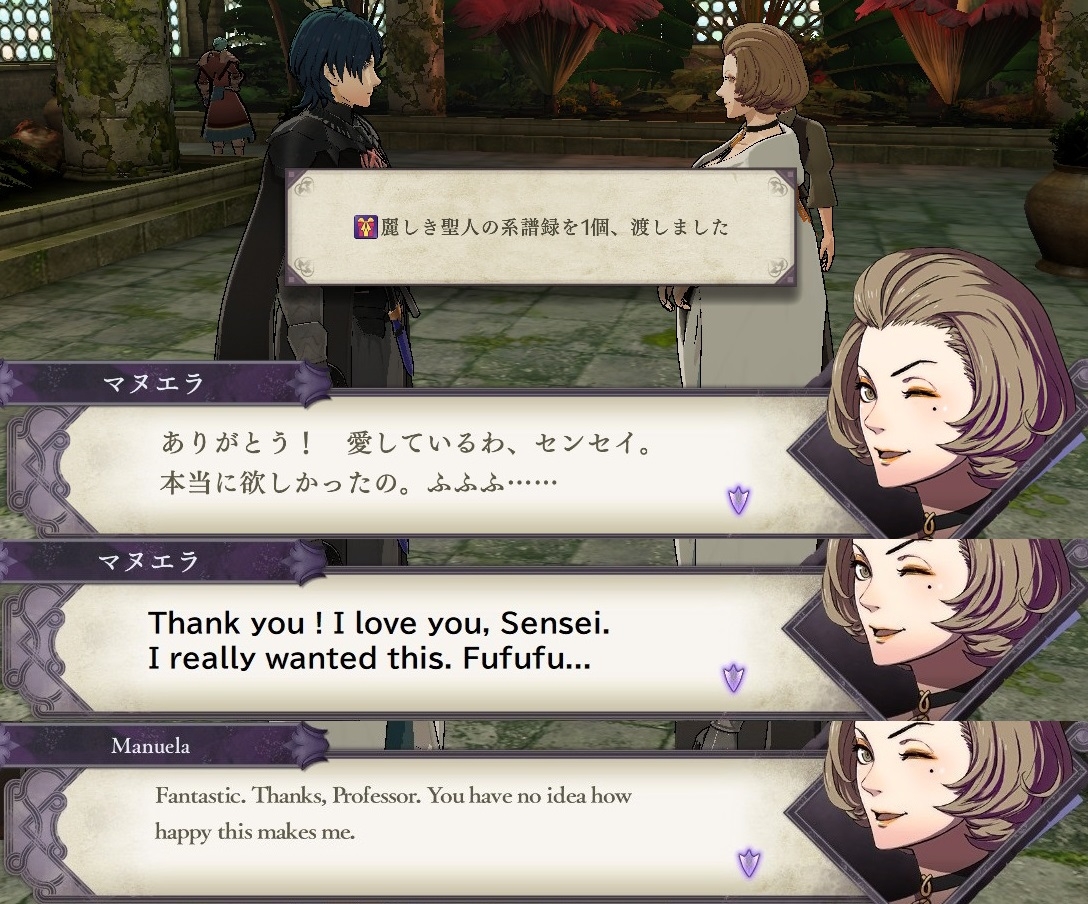 Not interested in woman?
Misunderstanding

Note:
Same sound, different kanji.
Inferior writing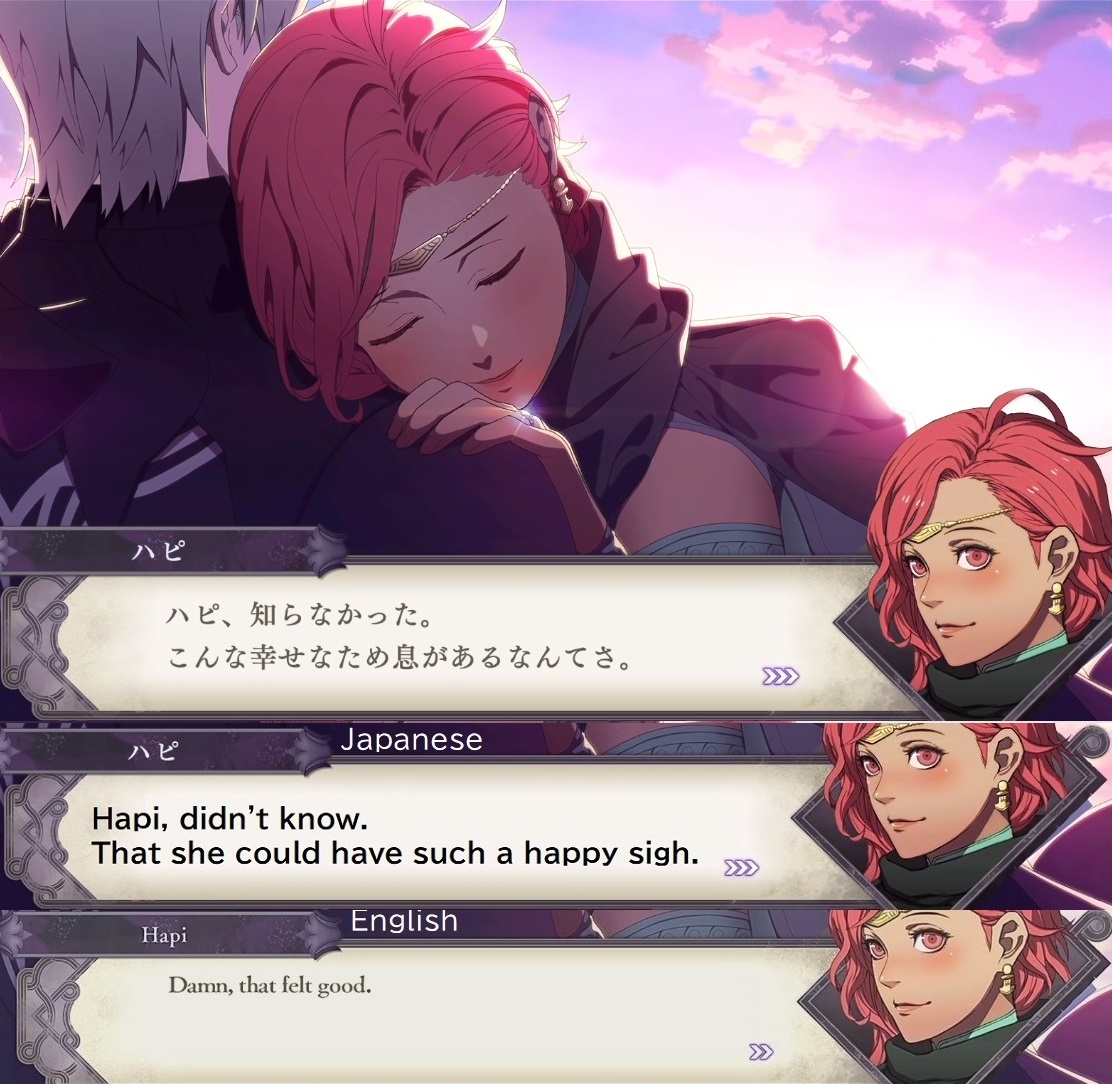 Ore no tsuma ni natte kre

Some holy red stuff (Balt x Yuri)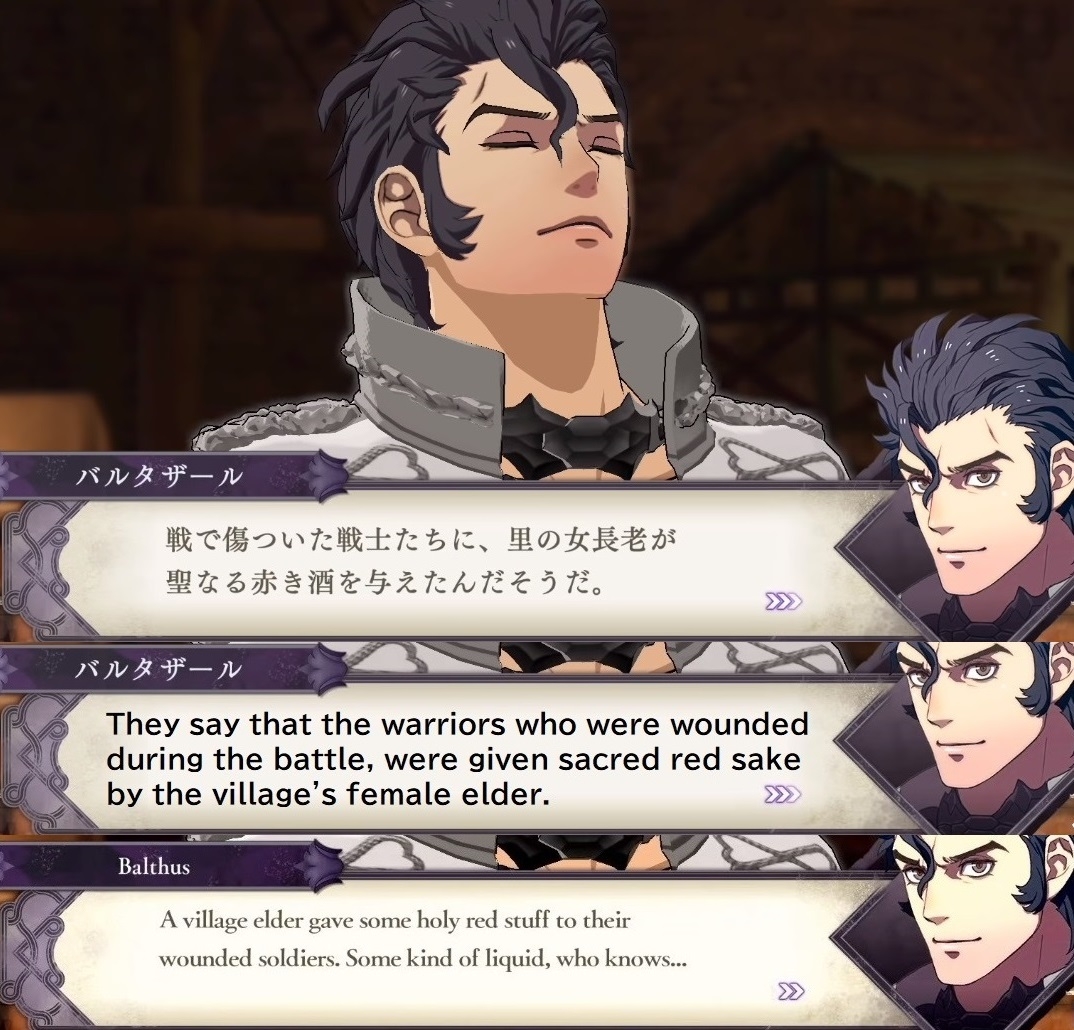 Smash Bros?
Last edited: