varishangout.com
Regular
Translator Extraordinaire
Other Localization Threads: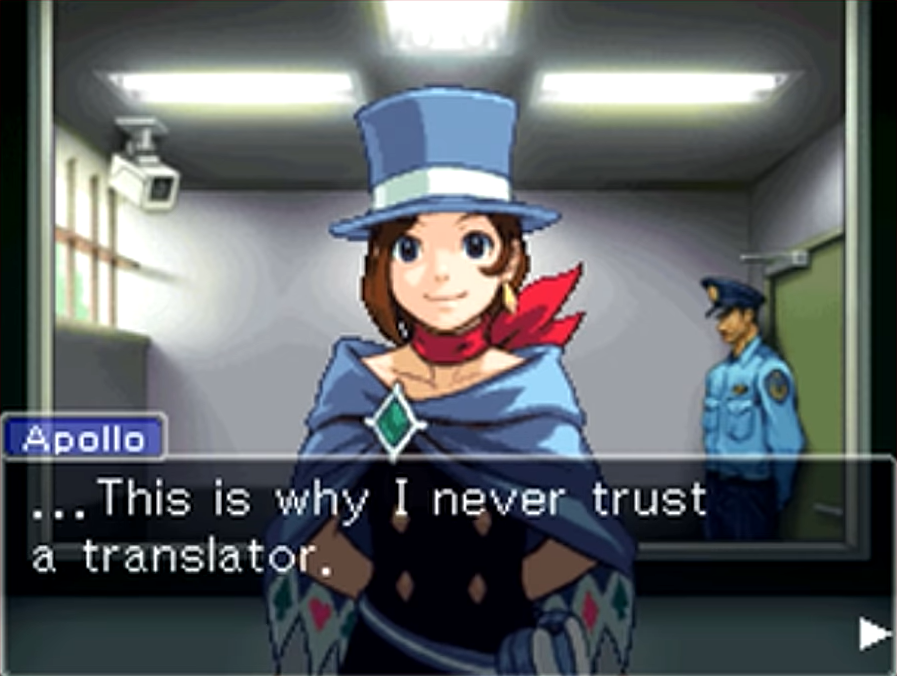 [Localization x Translation] https://varishangout.com/index.php?threads/japanese-games-localization-examples.401/ https://varishangout.com/index.php?threads/checking-nisas-localization-of-trails-of-cold-steel-3.323/...

varishangout.com
Update: Retranslated some screenshots since I saw a lot of people complain about them being stiff and google translaty.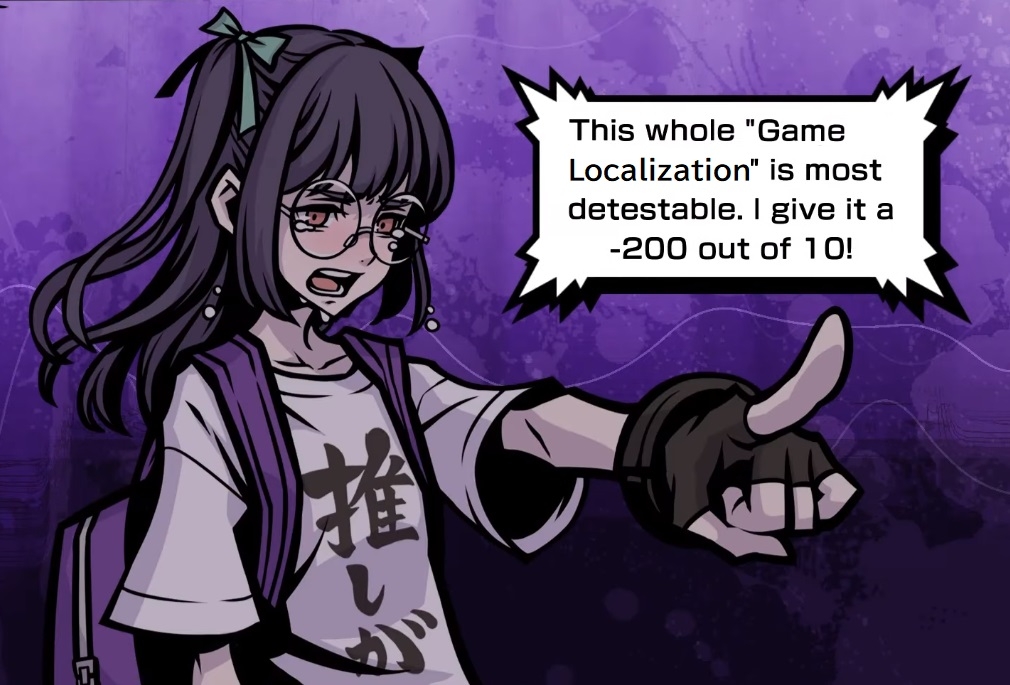 [Seems like the new TWEWY game is getting the worst type of localization]
[Click the image to expand]

Rudeness ++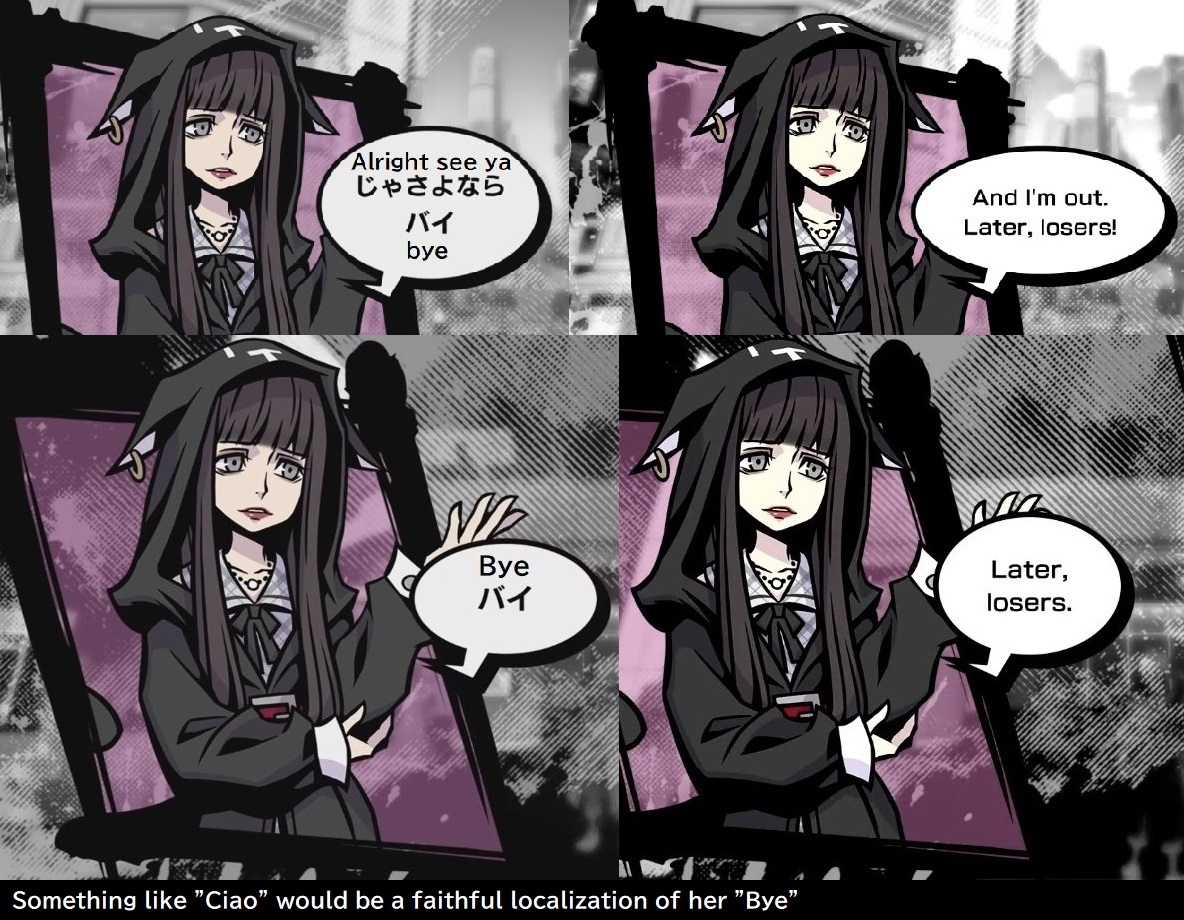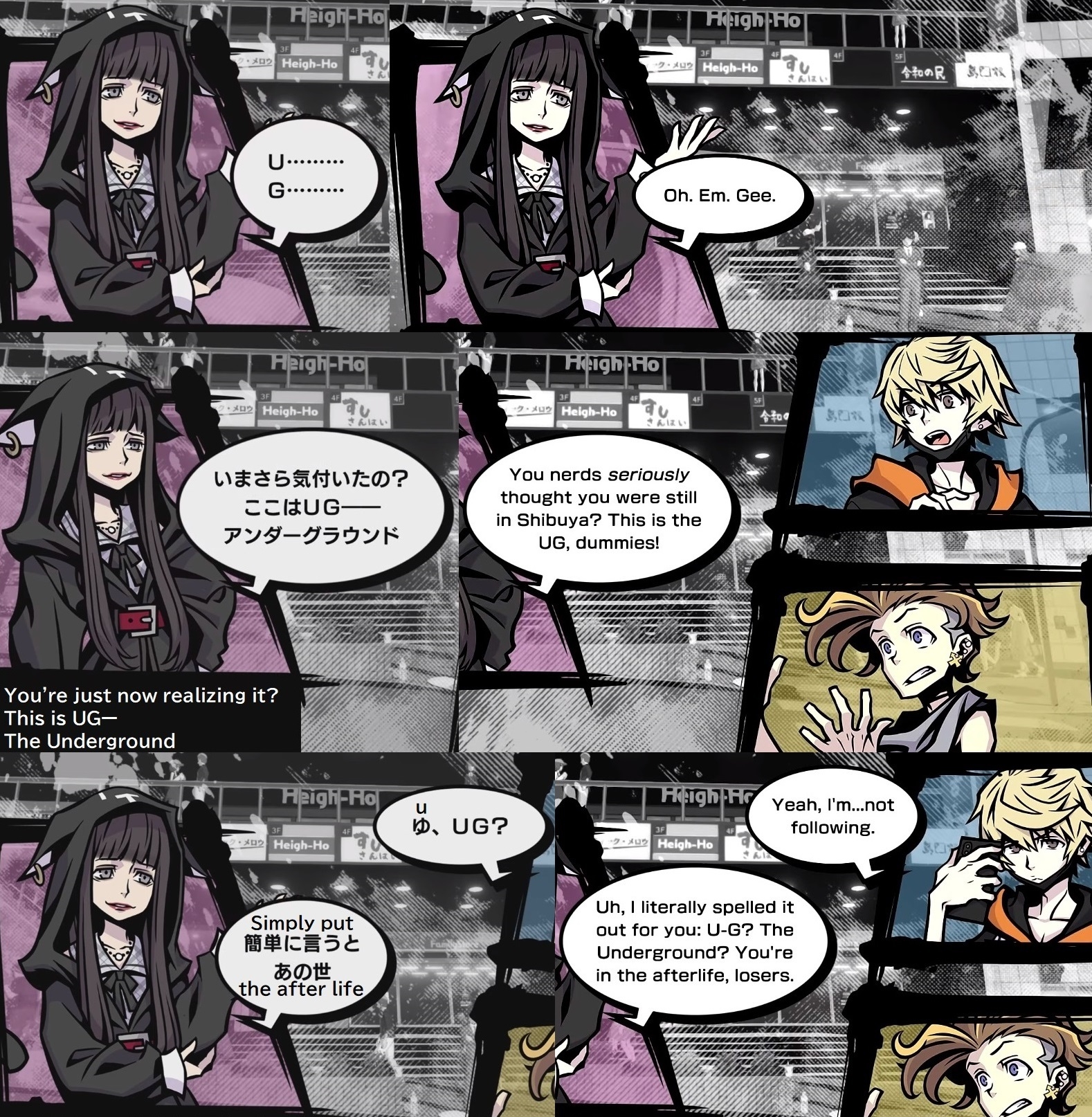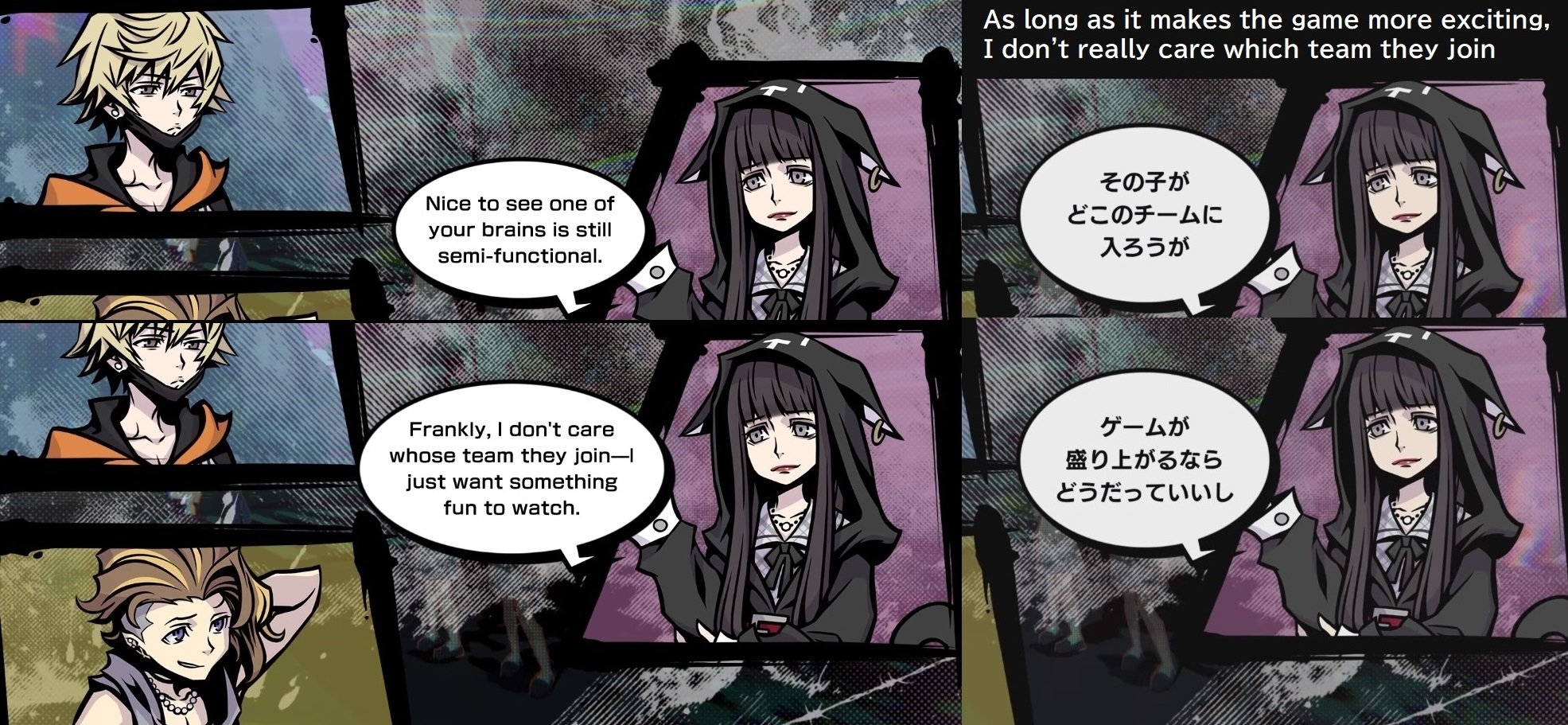 Note:
Its not that she never insults you in the JP version, she's just much worse in the localization. If I remember correctly, she calls you "Baka" once in the demo
In the 3rd screenshot, the localization uses the first bubble to write their own line and the second to translate both line from the JP
Names/Nicknames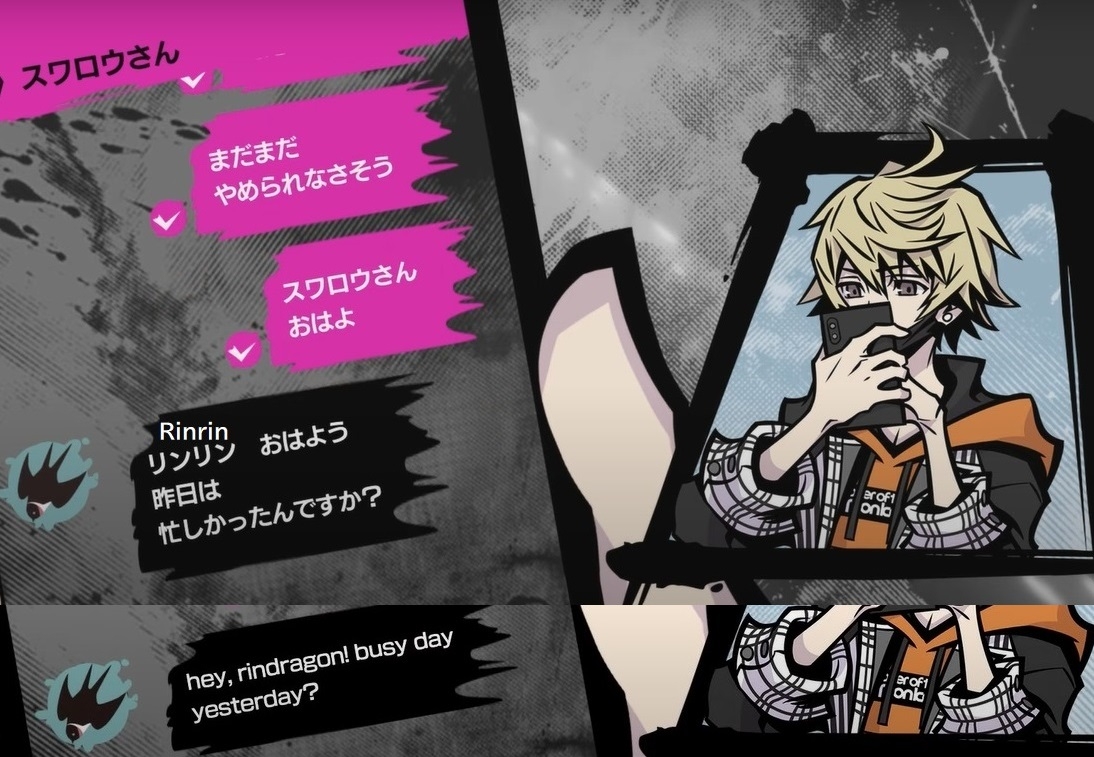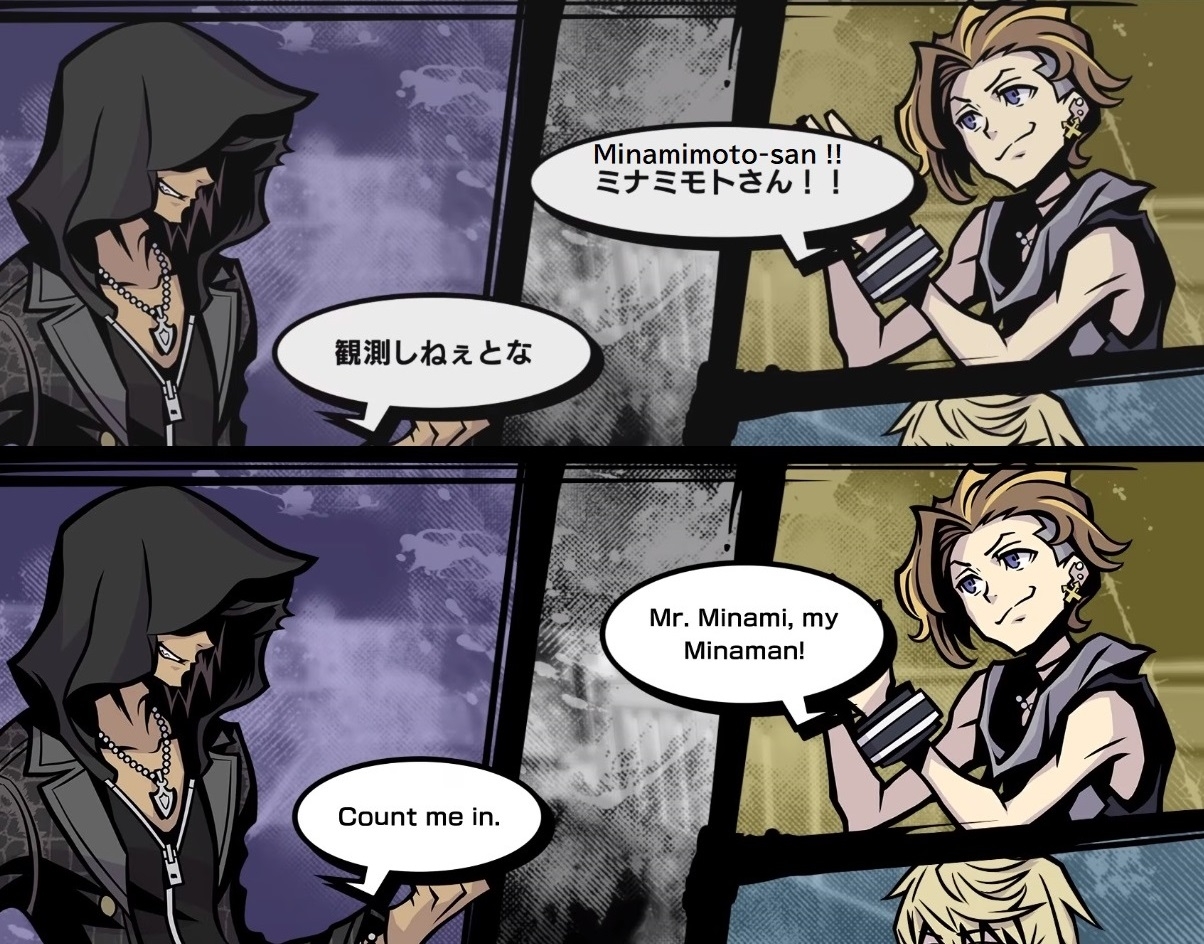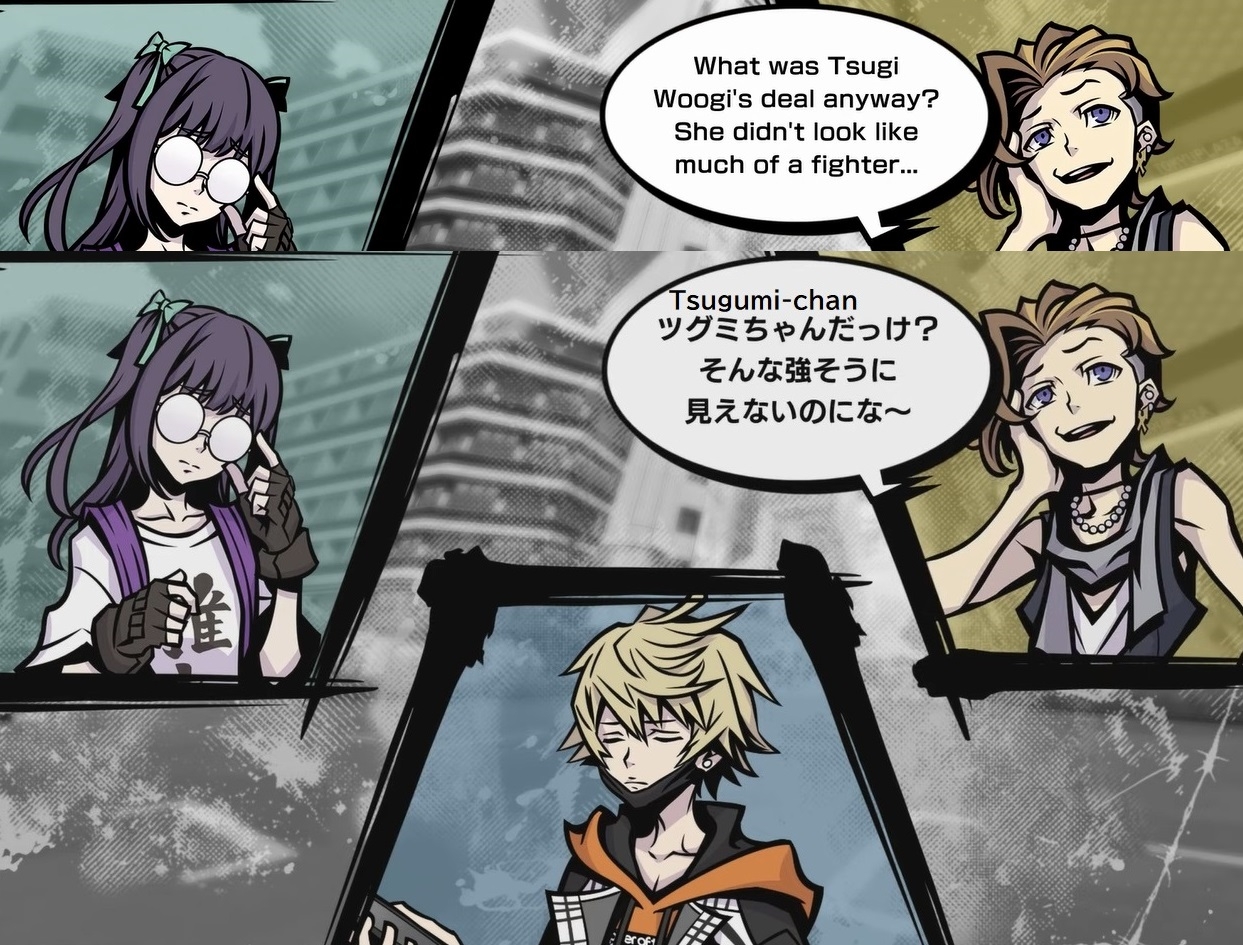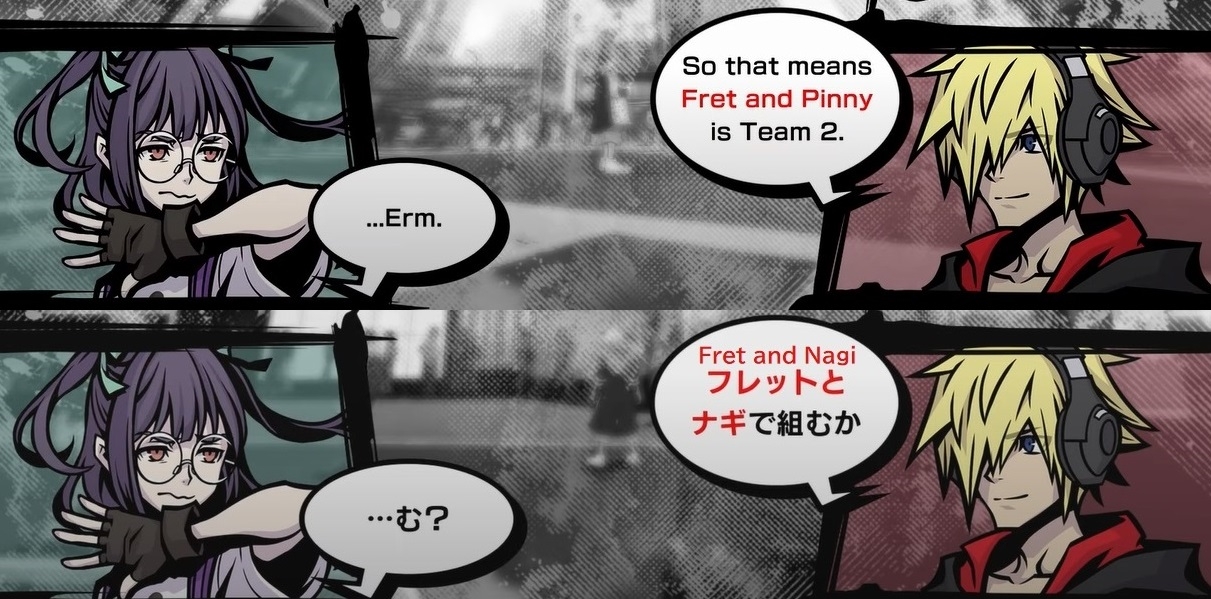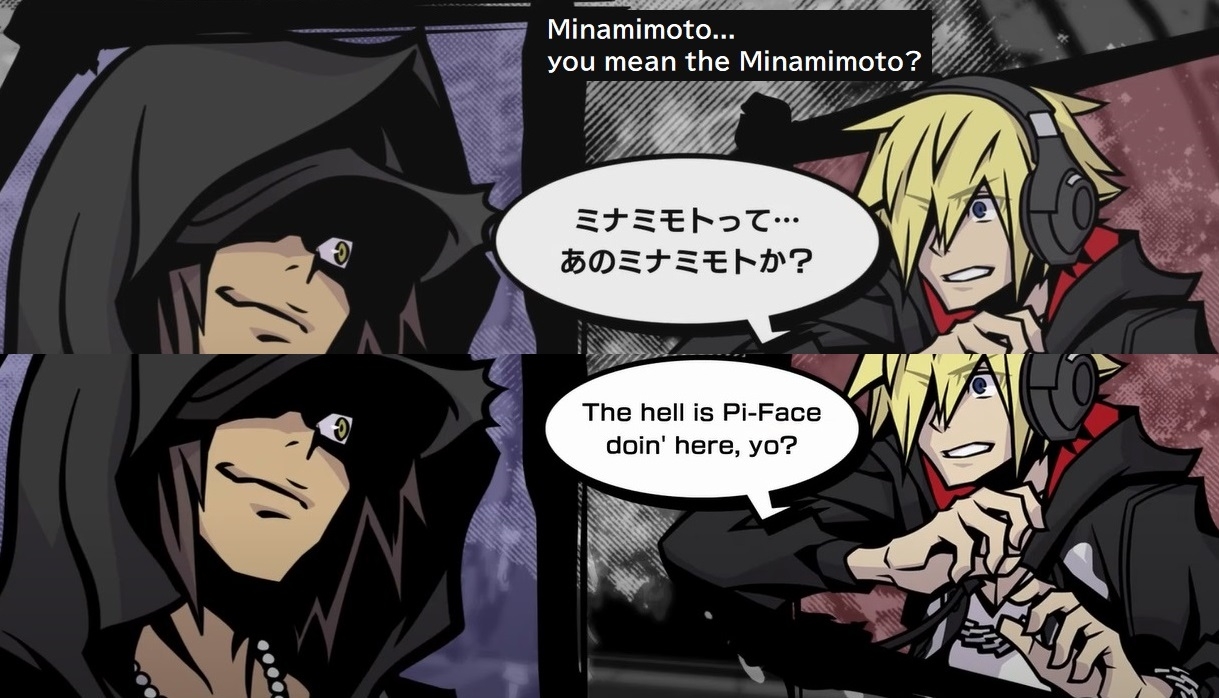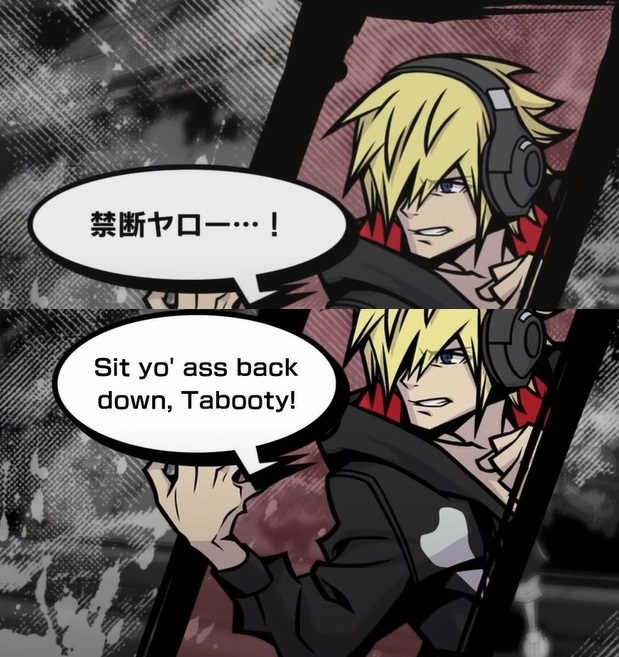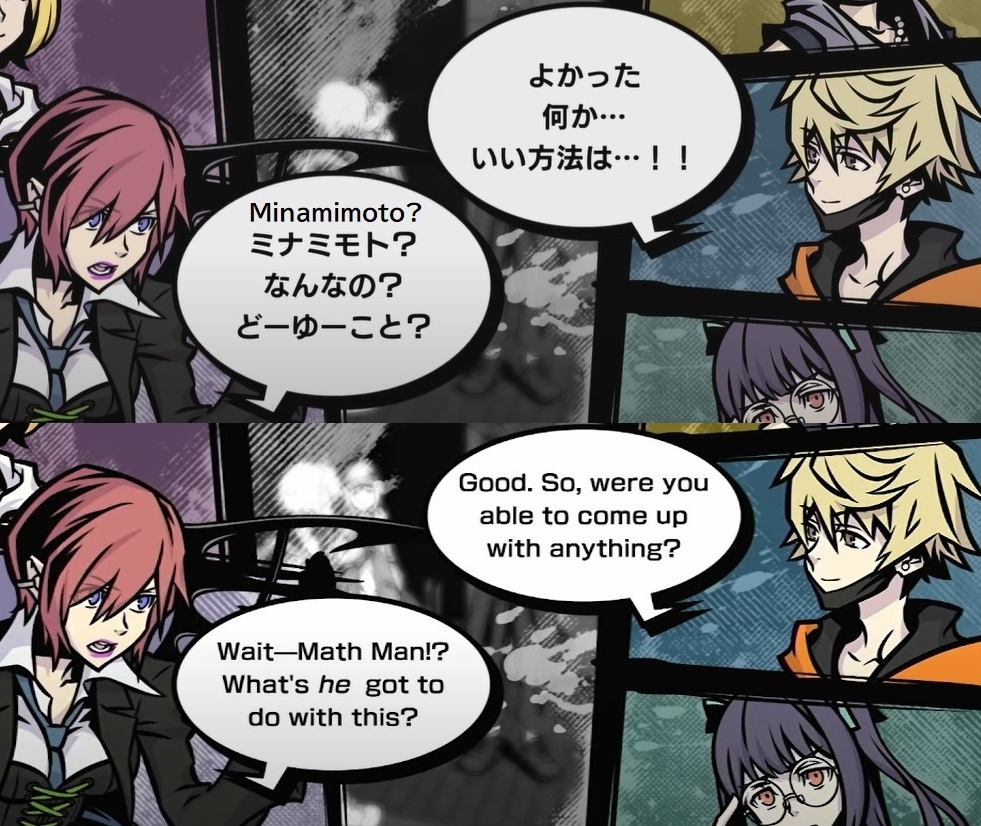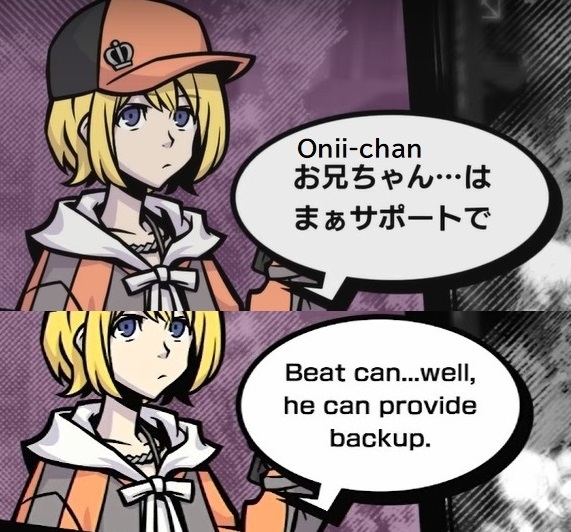 Tabooty Context:
Minamimoto
Note:
Not sure how to translate [禁断ヤロー / Kindan Yarou], so I'll just leave it. Localization seem to have went with "Taboo + Booty"
Amugus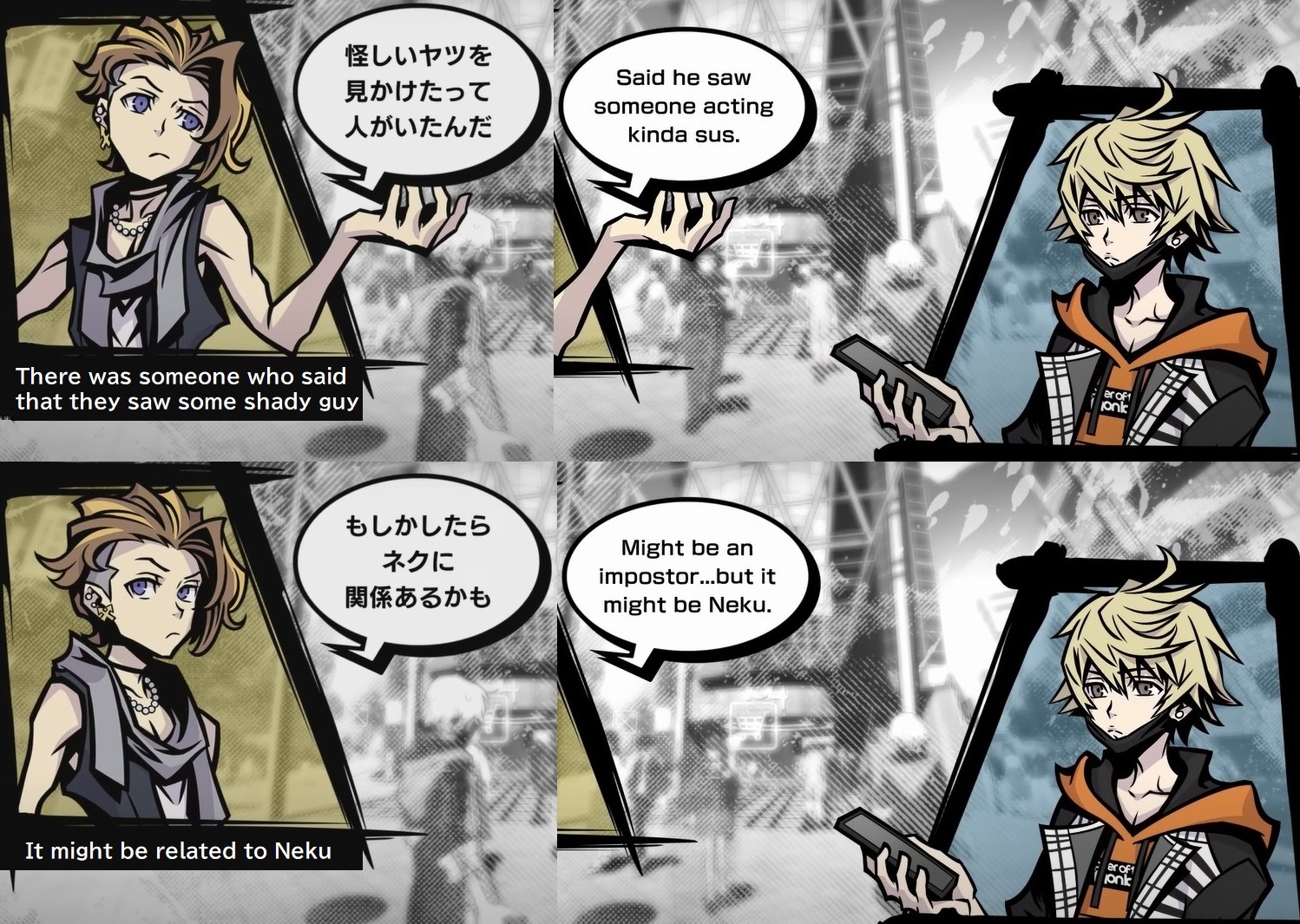 Capitalism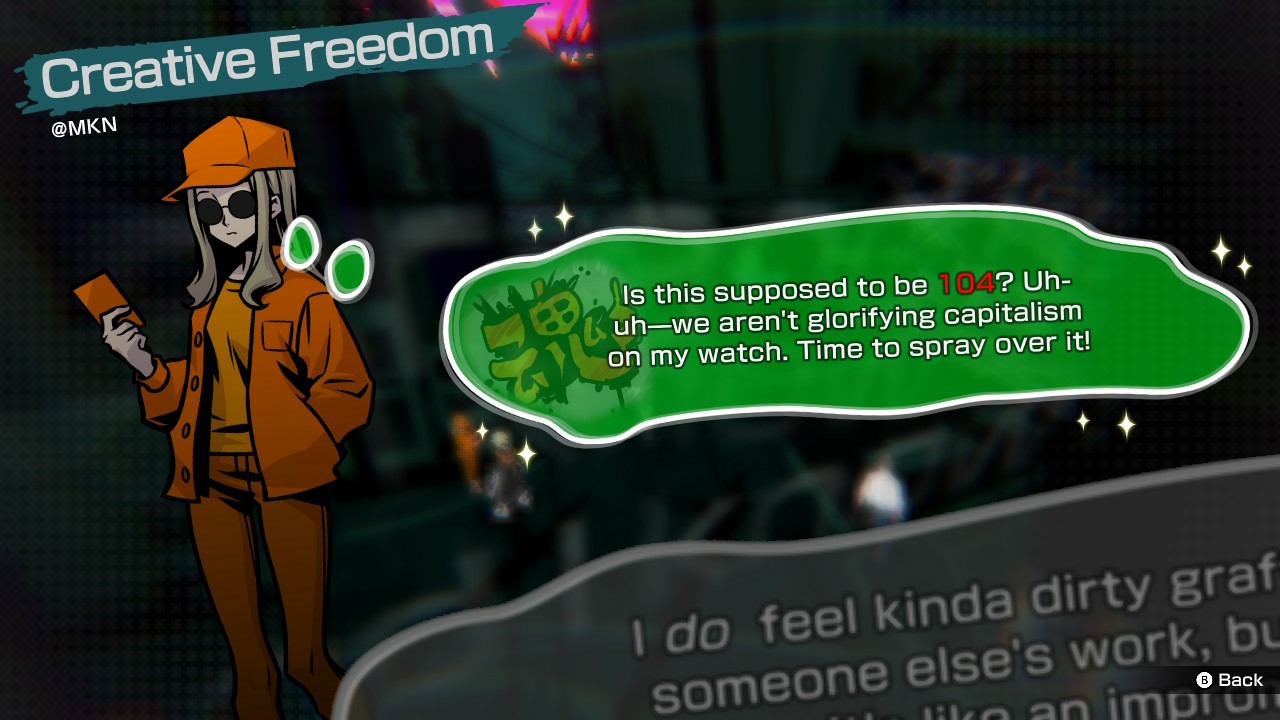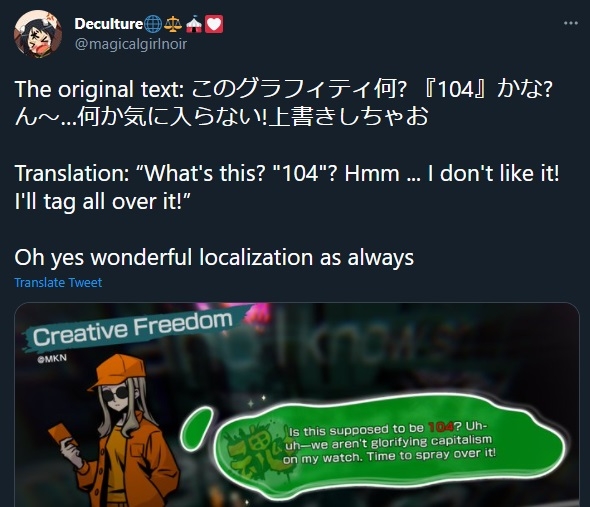 Promotion?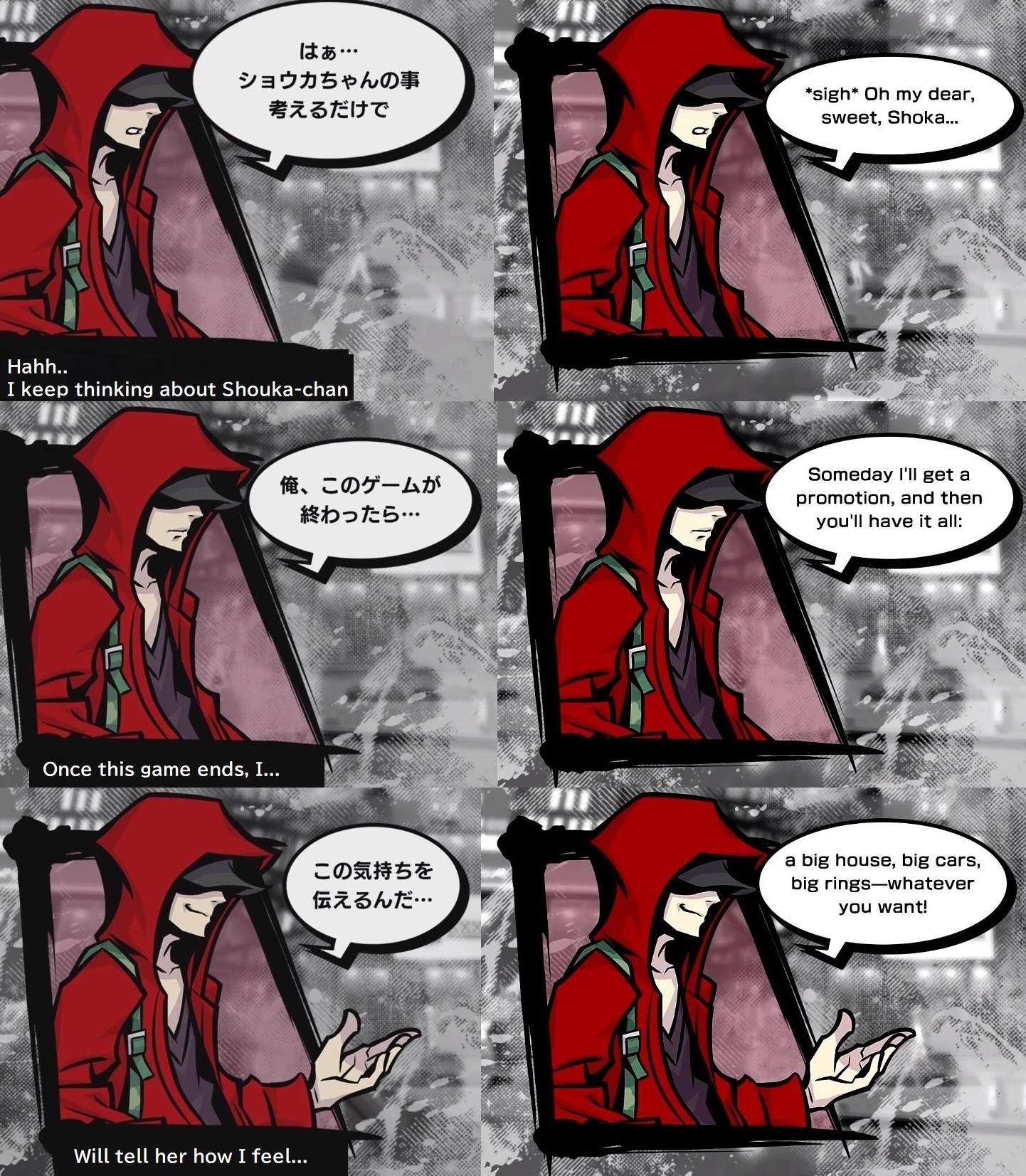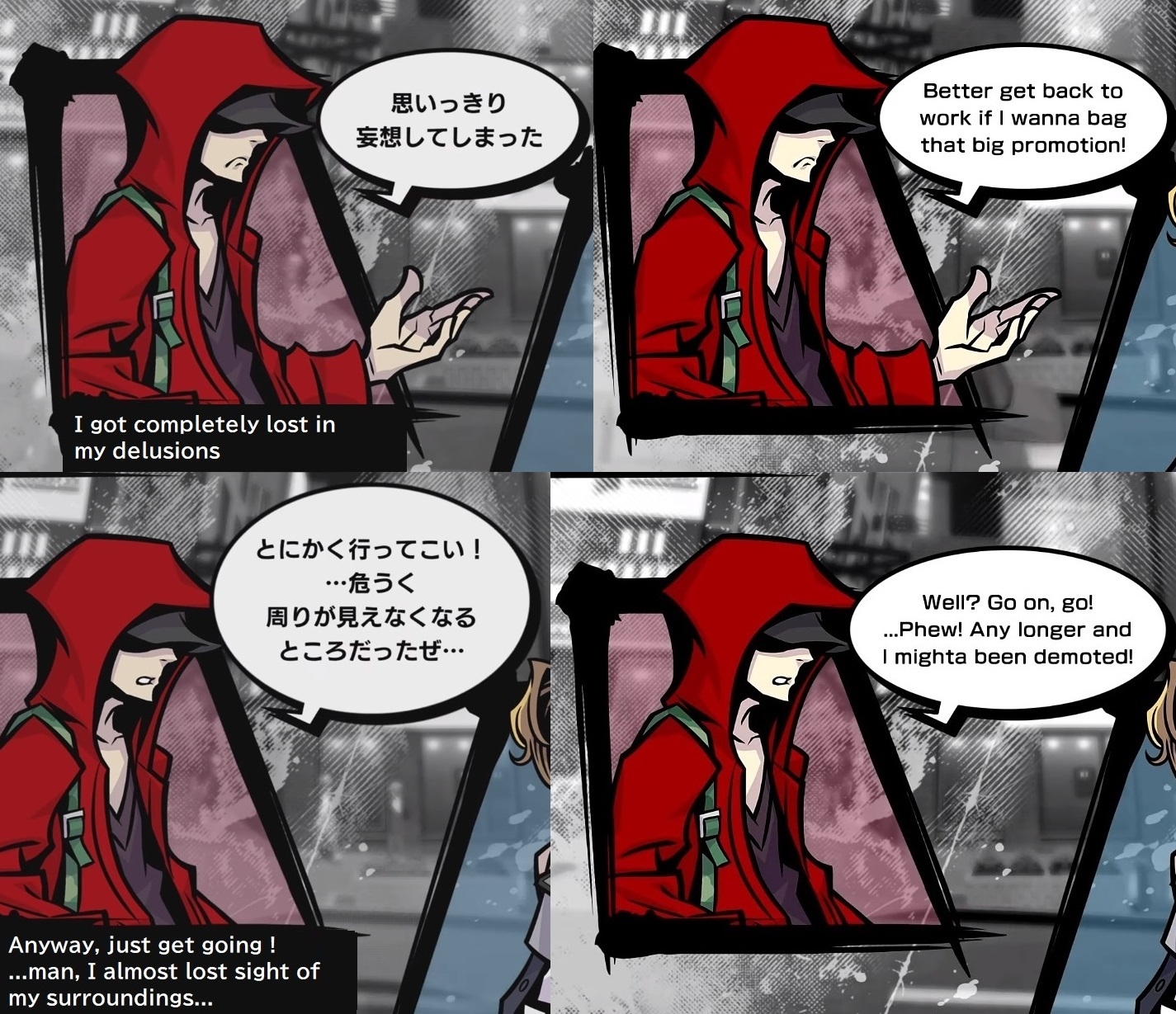 Commission
"Untranslated"

<-Context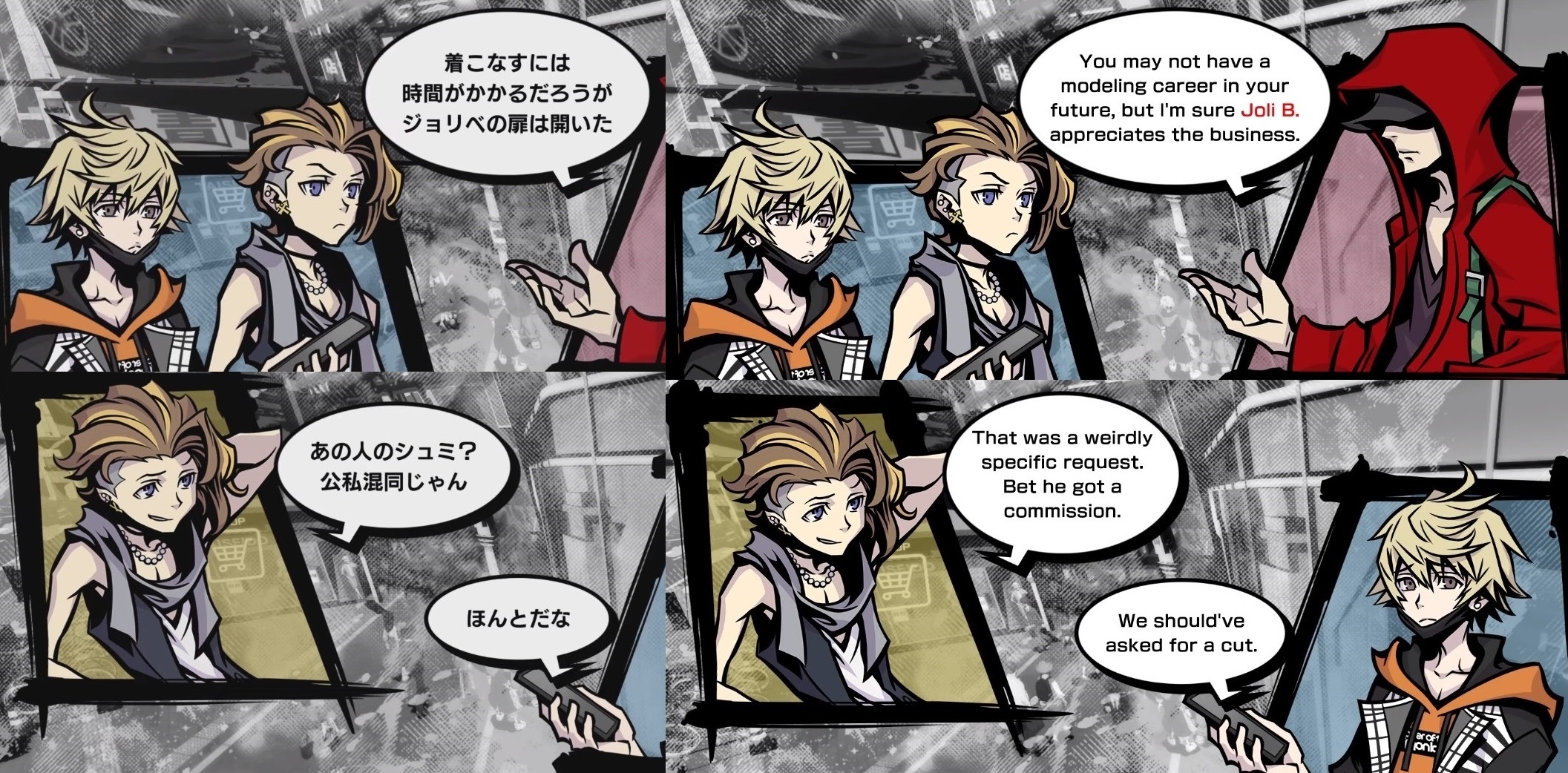 Note:

I'm a bit unsure how to translate this one, but the localization is once again adding "money related lines"

[S: 着こなすには時間がかかるだろうがジョリべの扉は開いた]

[F: あの人の

シュミ

?

公私混同

じゃん] - [R: ほんとだな]

Sued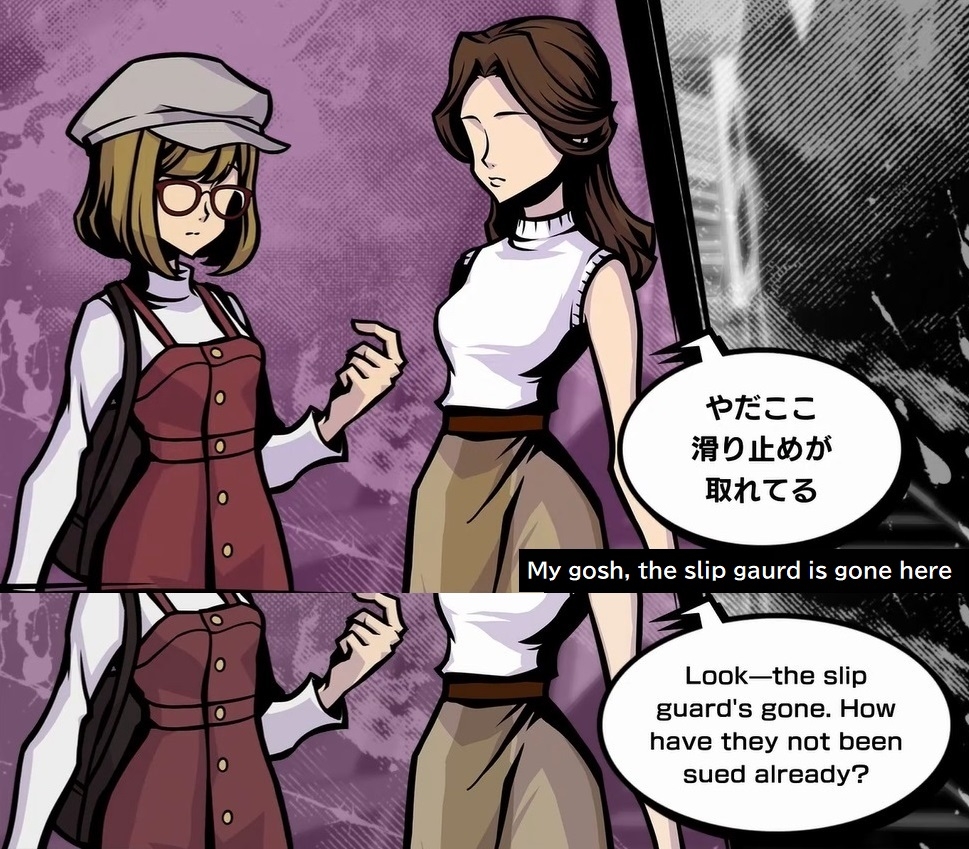 Context:
Slipped on stairs
Pay Grade (3rd is untranslated)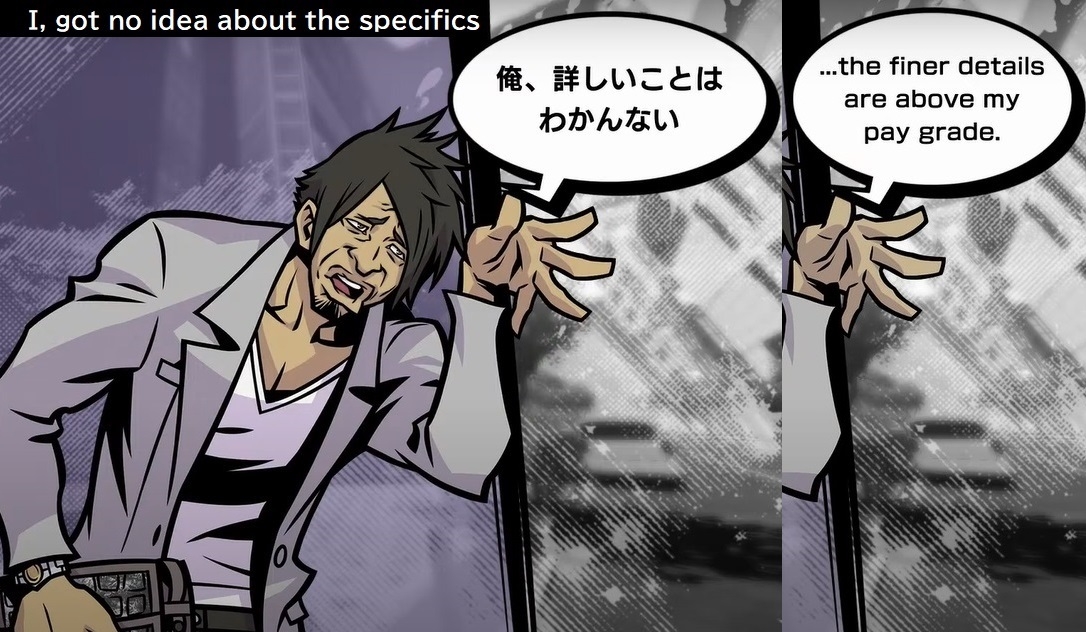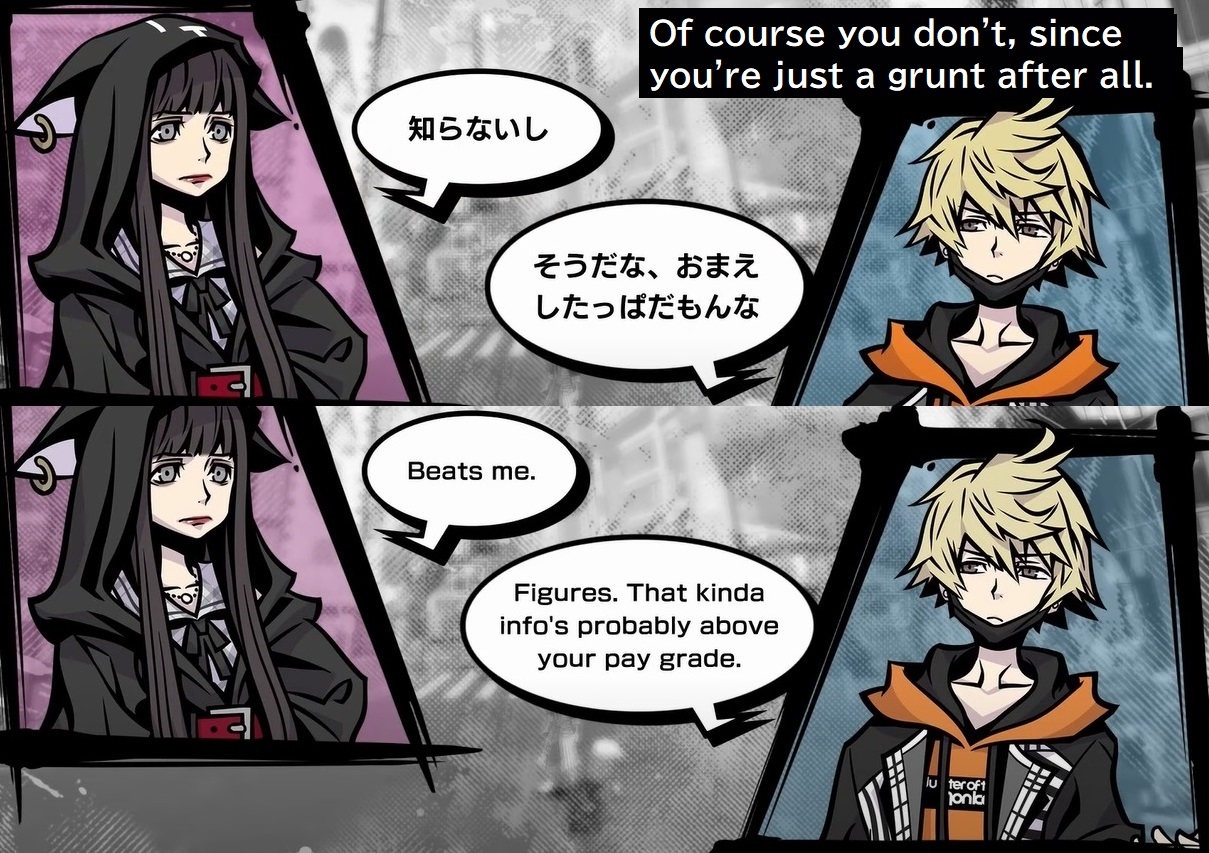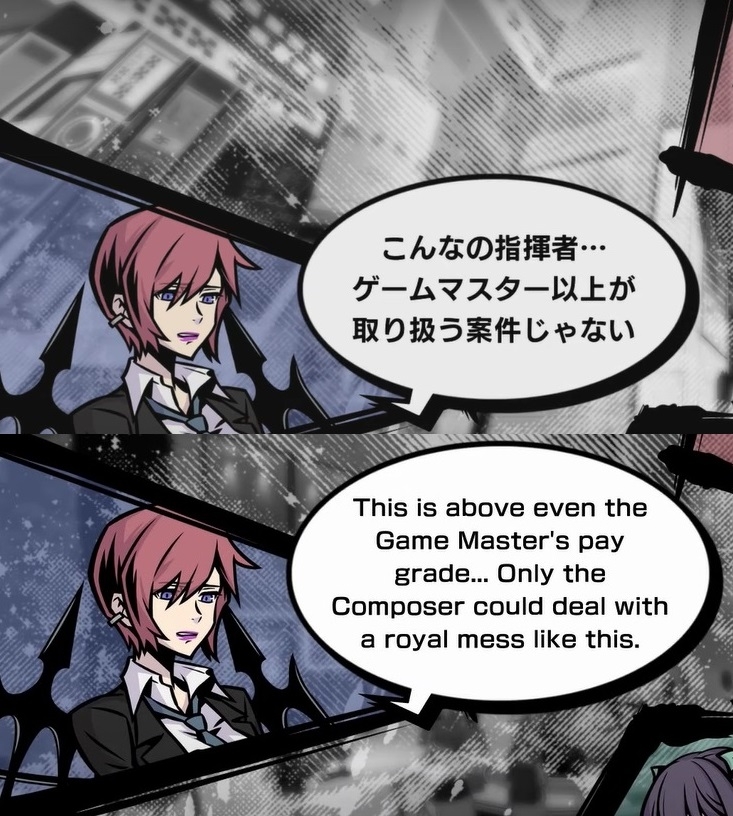 Opinion:
Localizers put in this type of language in the game, and then people on twitter claim that TWEWY is making a statement about capitalism
Do you even lift, bro? You mad bro? Little girlbro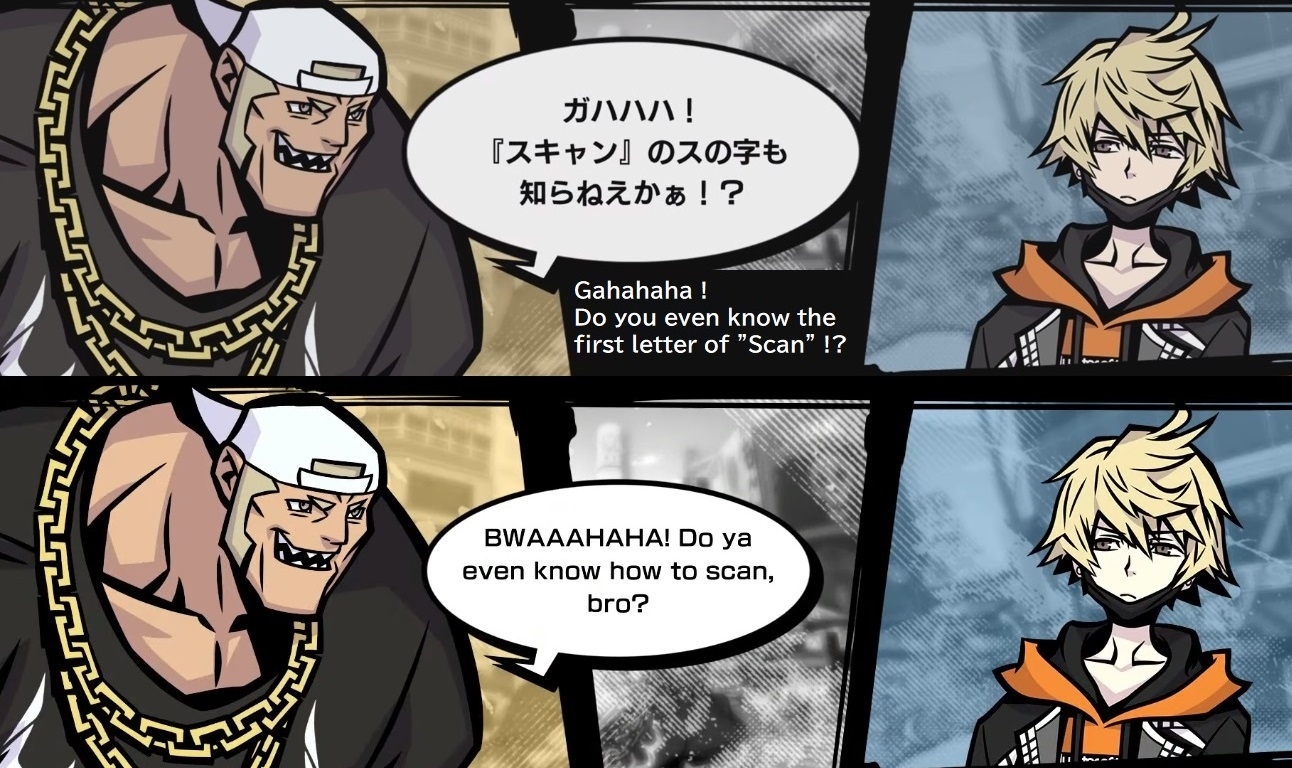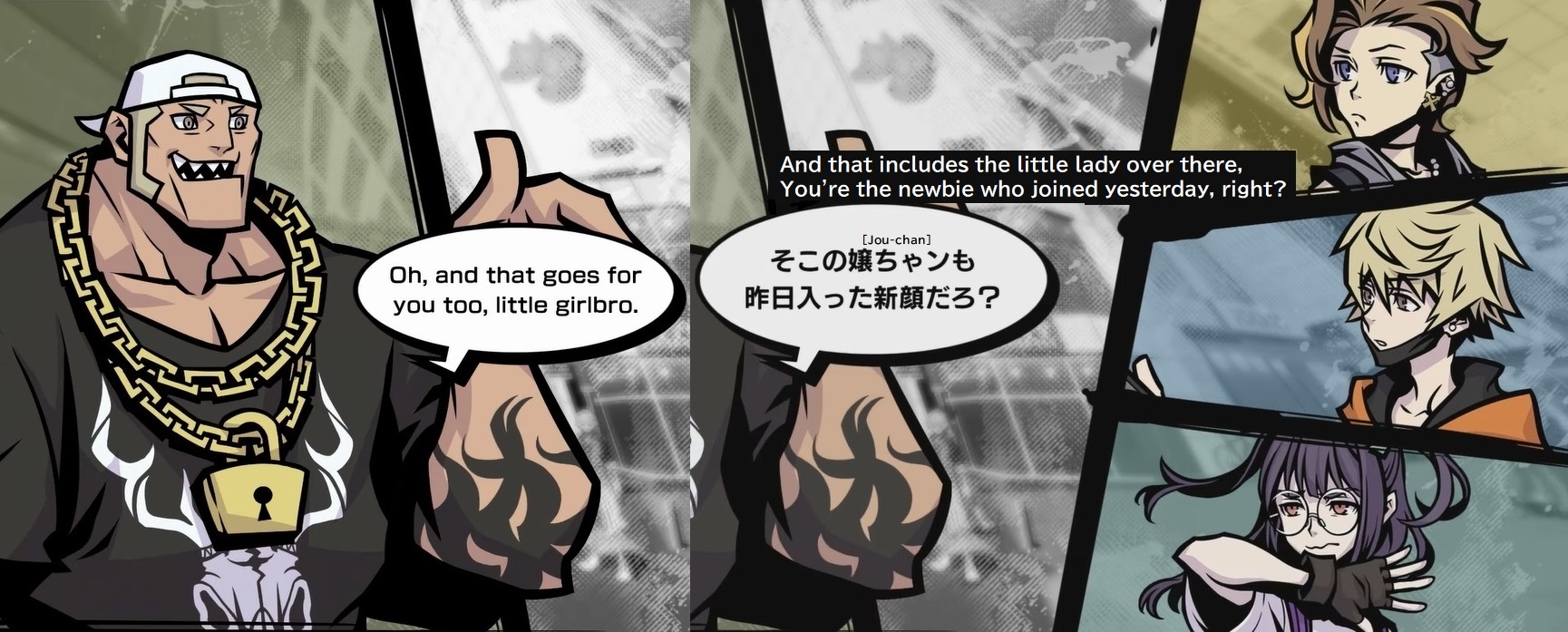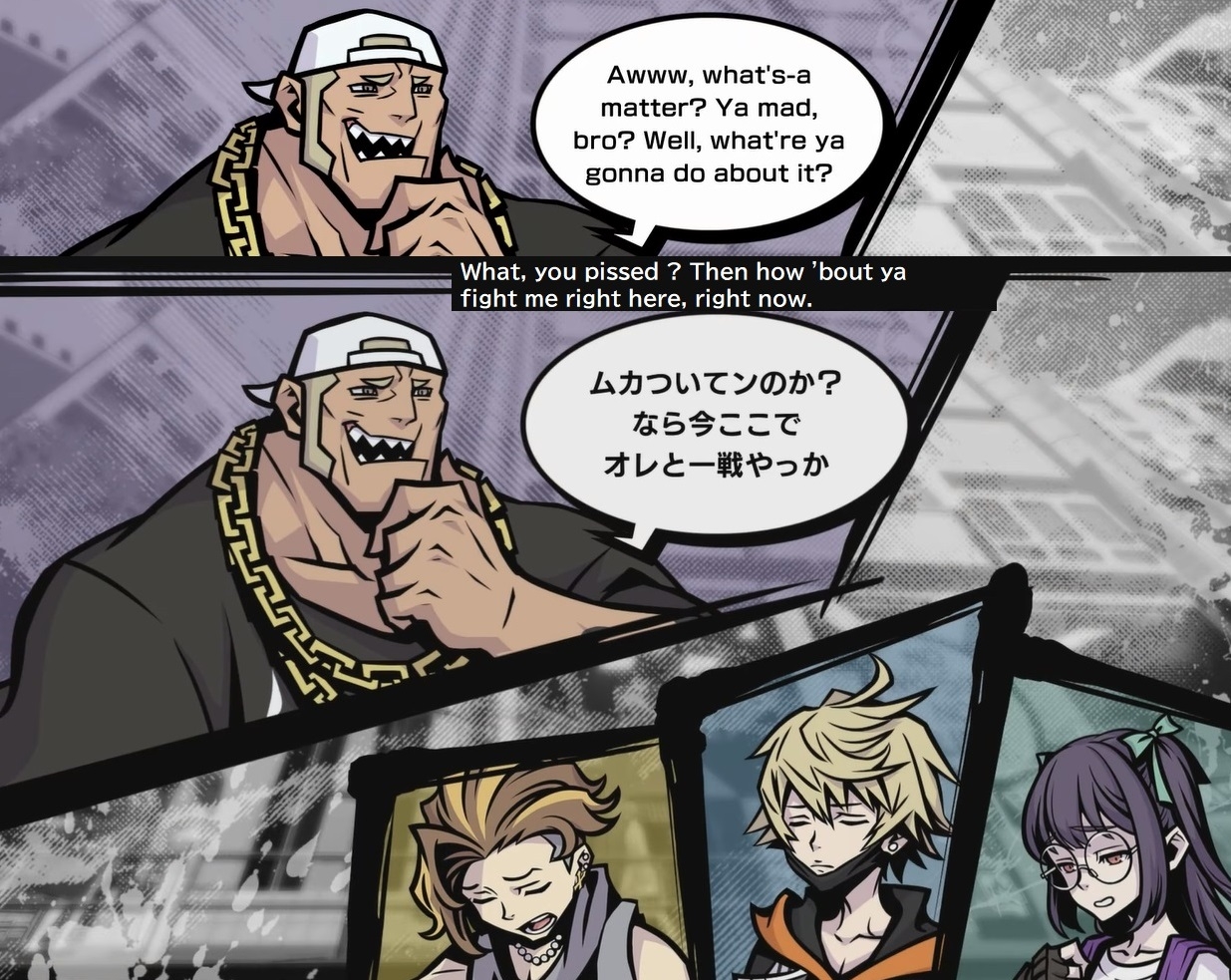 Opinion:
Localization seem to decide on a quirk for a character and then go all out with it.
Galaxy Brain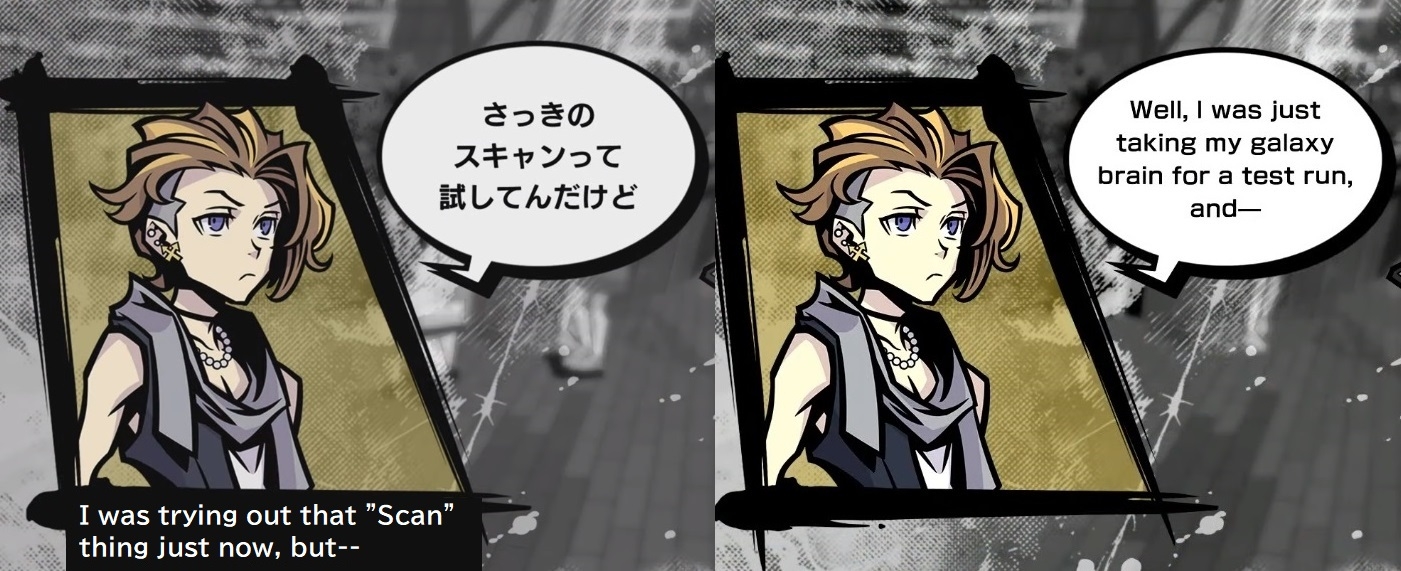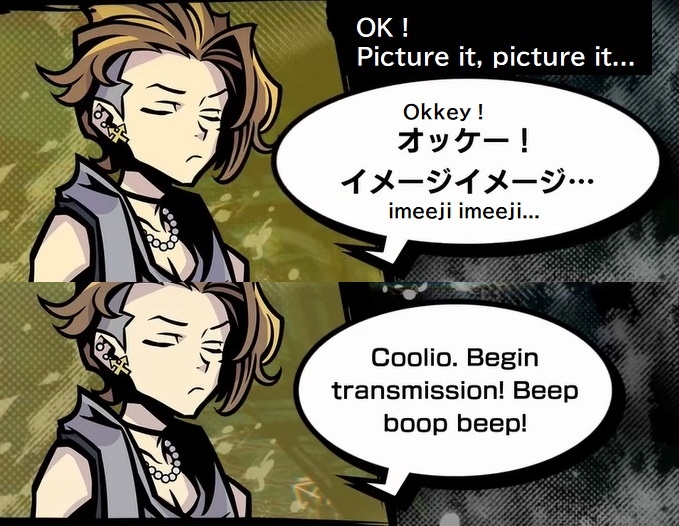 Fake Catchphrase

Unnecessary nonsense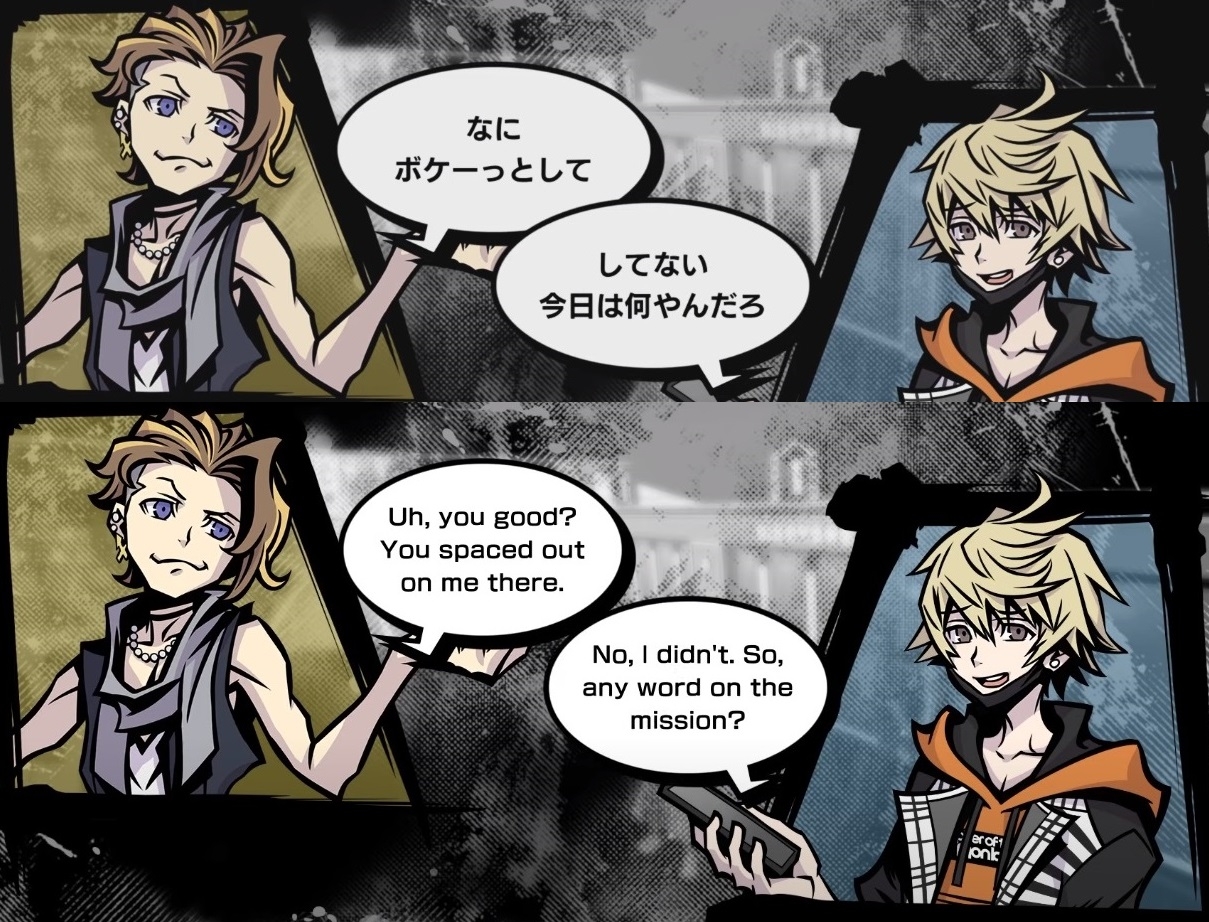 <-
for context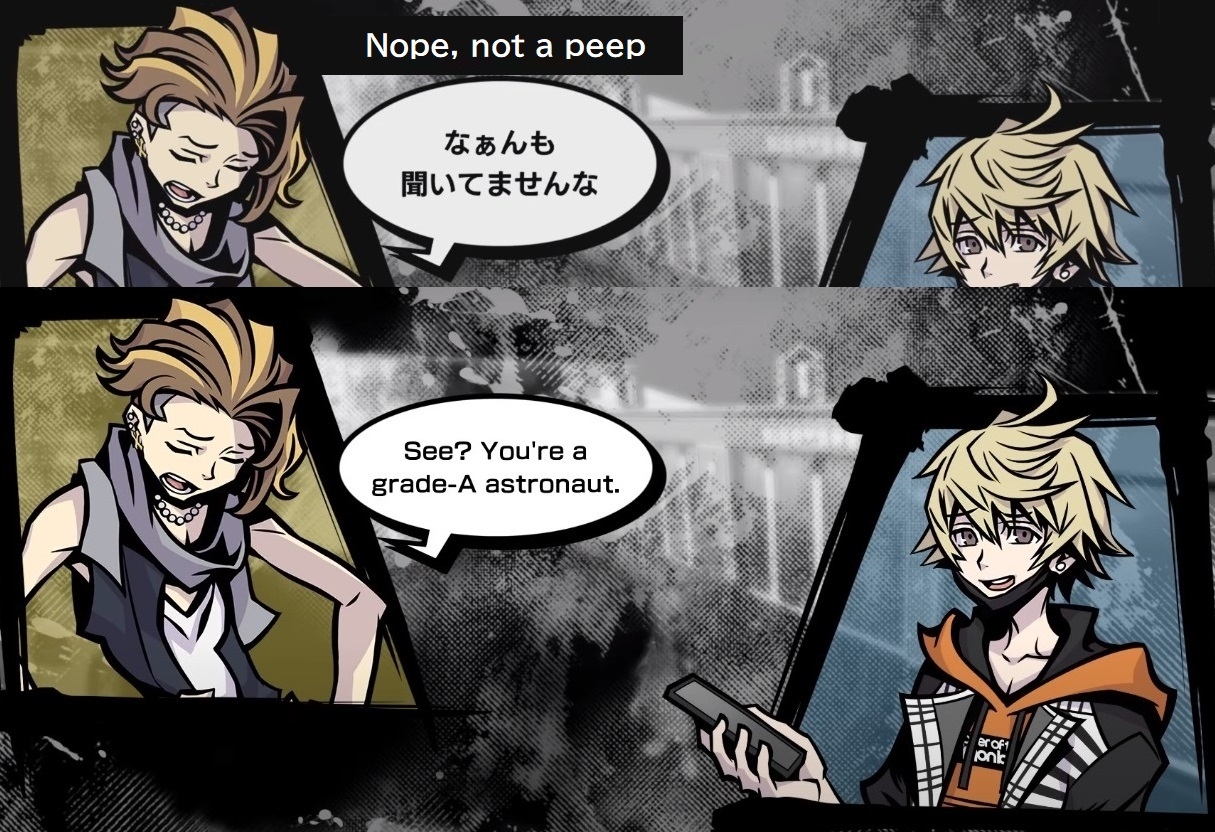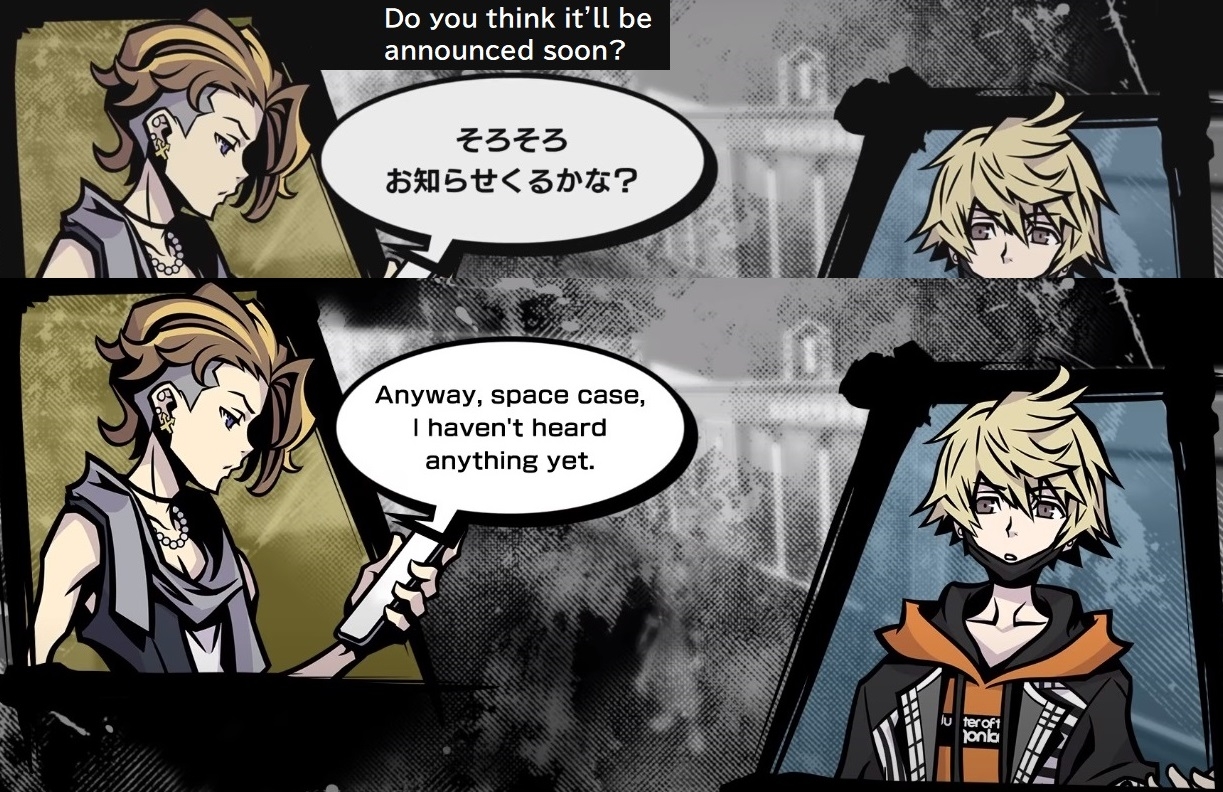 Opinion:
"grade A astronaut" "space case" what is up with these lines !?
Sheeple

Note:
He is more polite in the JP, and doesn't use insulting words like Sheeple
Swag


:(


Context:

This guy speaks to you through phone text

Note:

Localization added emojis to his dialogue, also "chums" makes me think of the farting gnome video.

Edgy EdgeLord

(1st one is untranslated)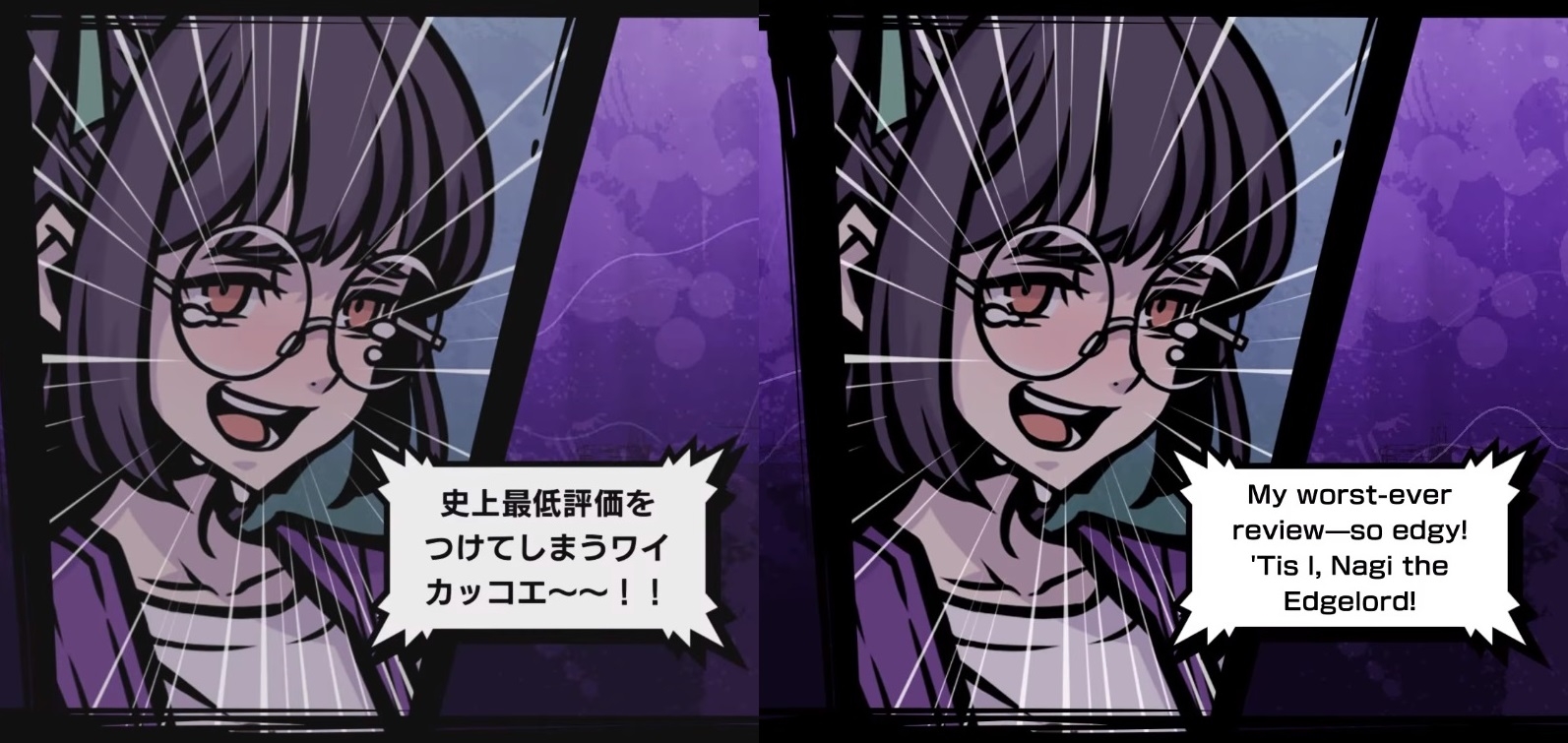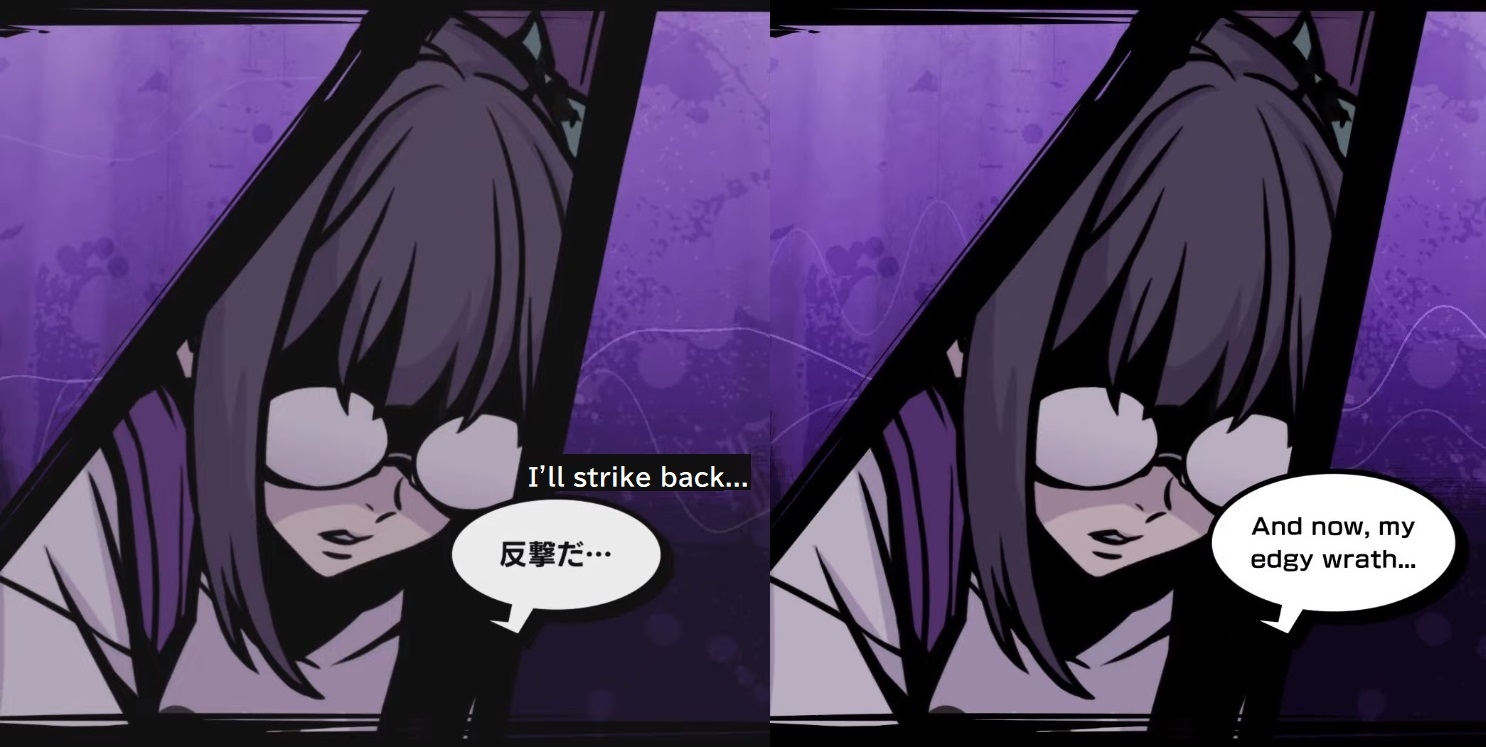 Note:

I'm unsure how to accurately translate the first image, but she of course does not say "edgelord"

JP txt:

[史上最低評価をつけてしまう

ワイカッコエ

~~!!]

Think Mark, Think

Plebeian wretch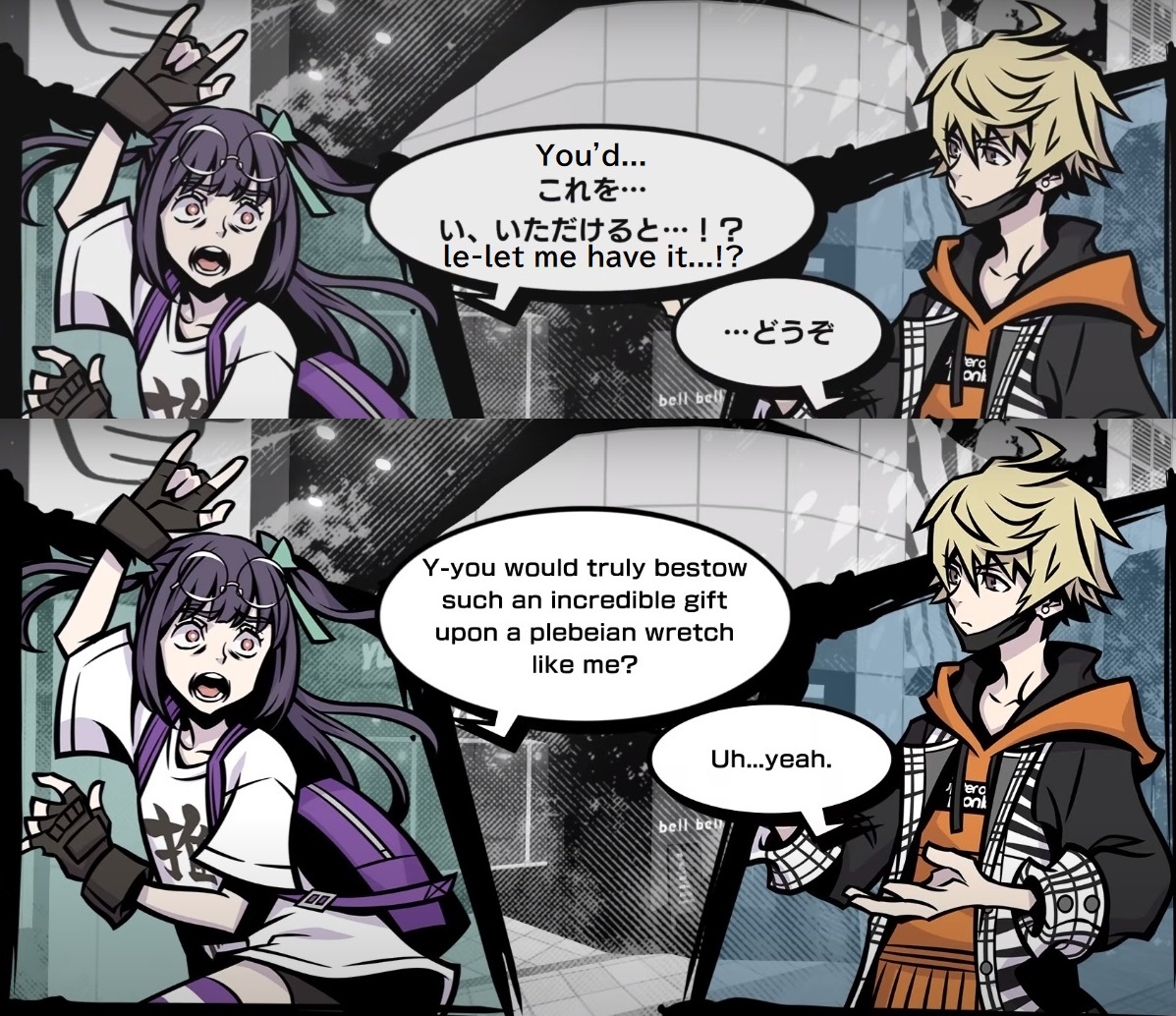 Cultural Appropriation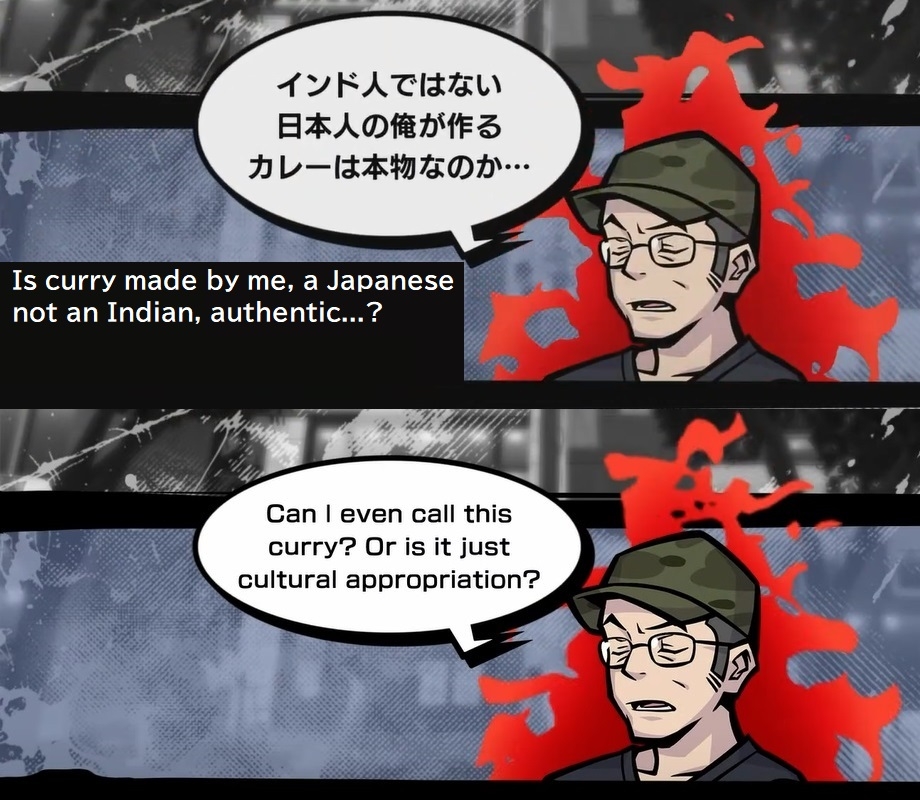 Note:
本物 = [Authentic, the real deal] type of meaning
He's not talking about offending Indians
MiddIe SchooIer, High SchooIer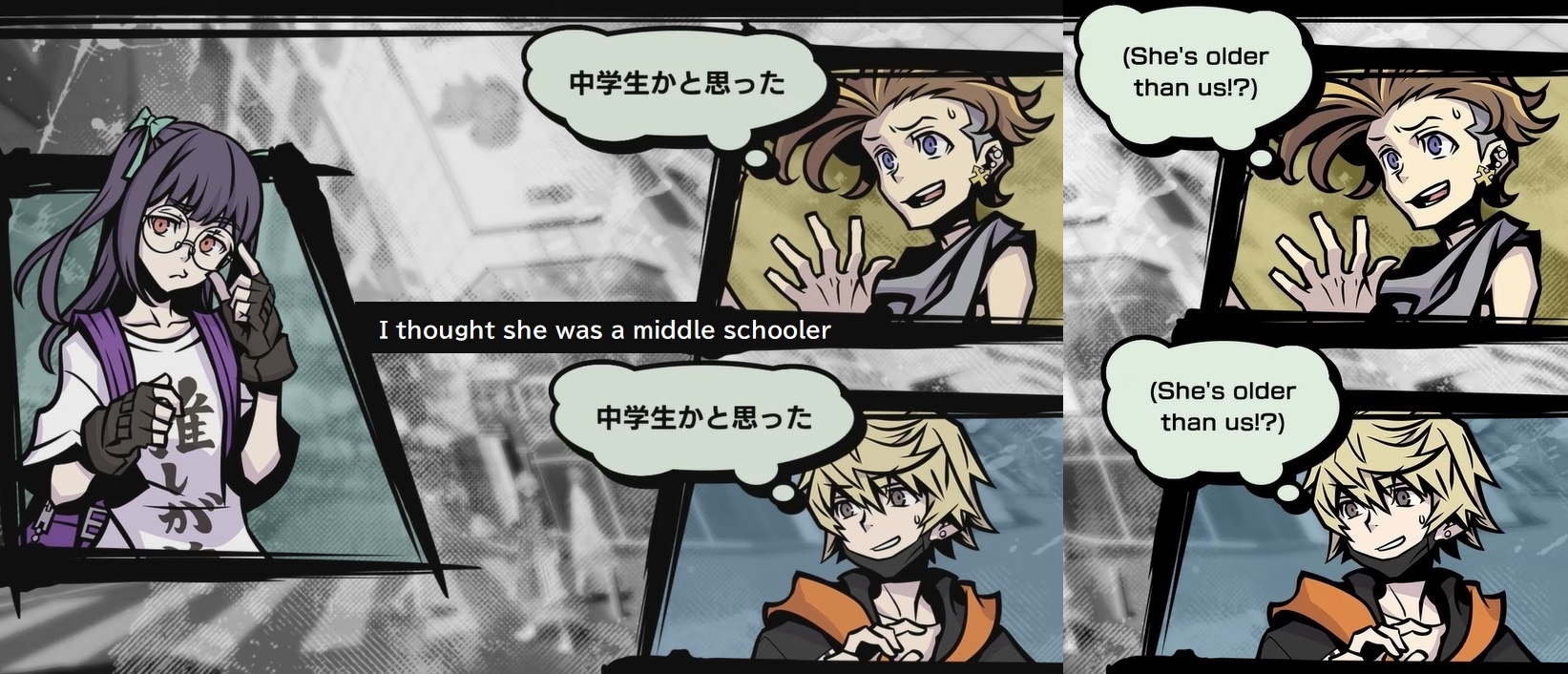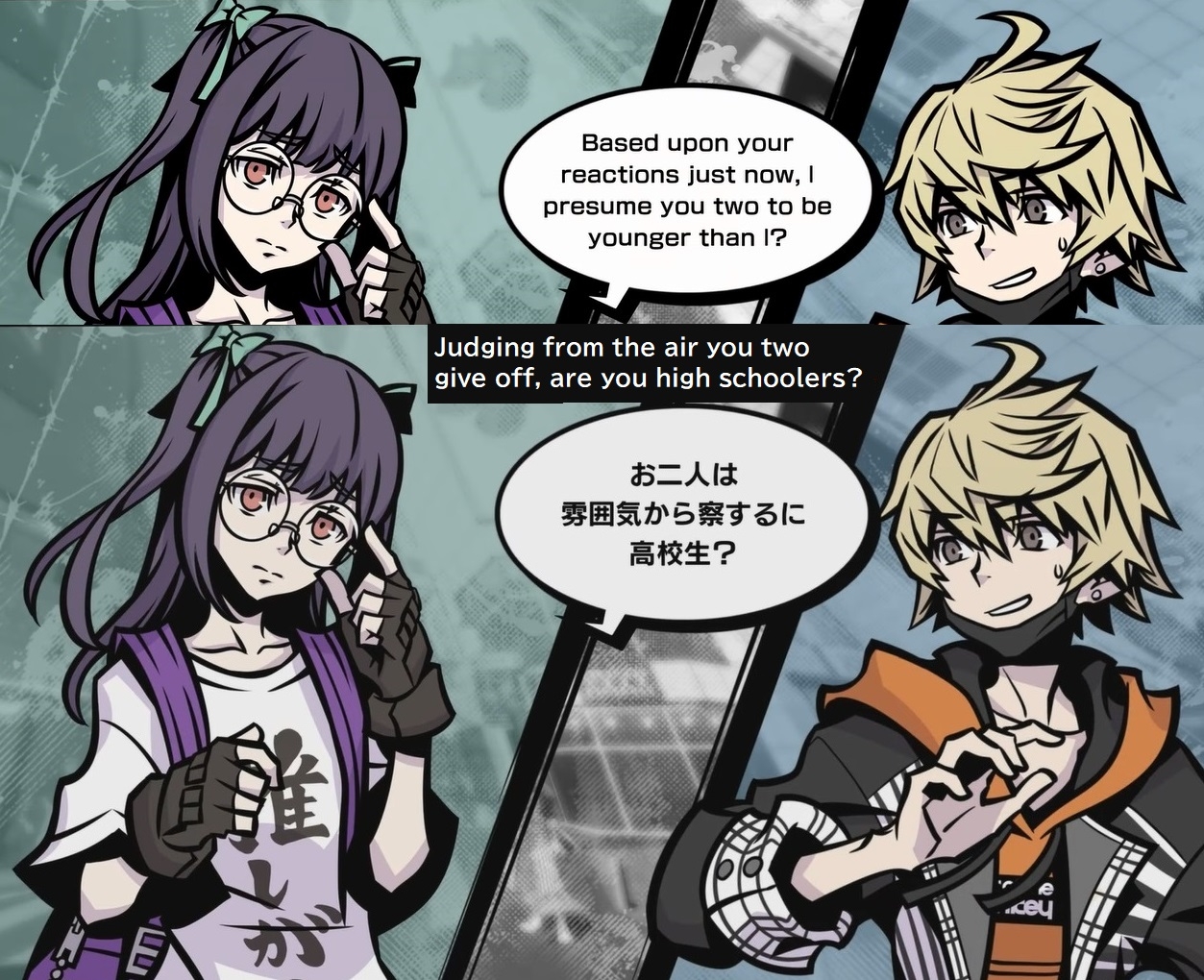 Context:
Nagi is in college
Like a Boss (Nagi-senpai)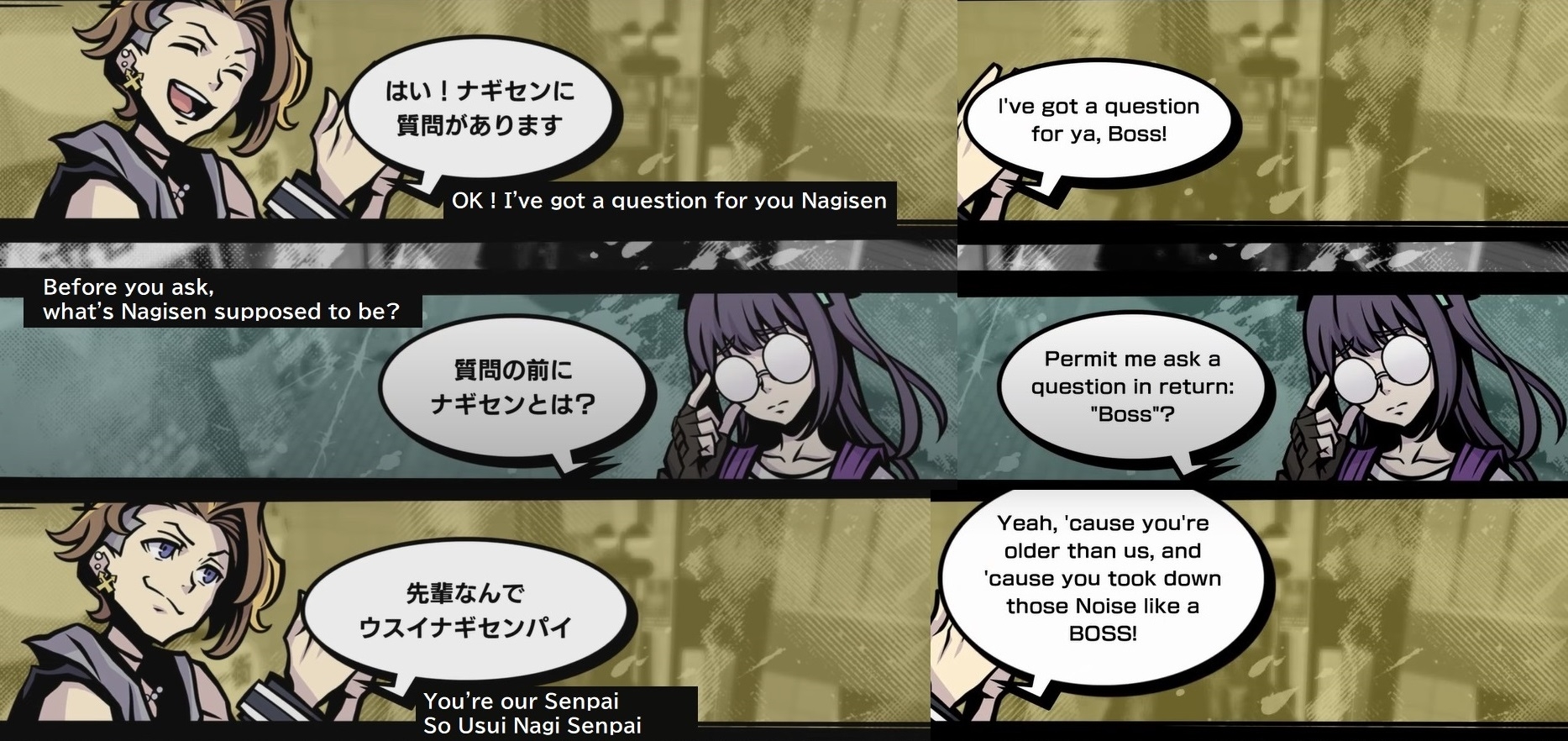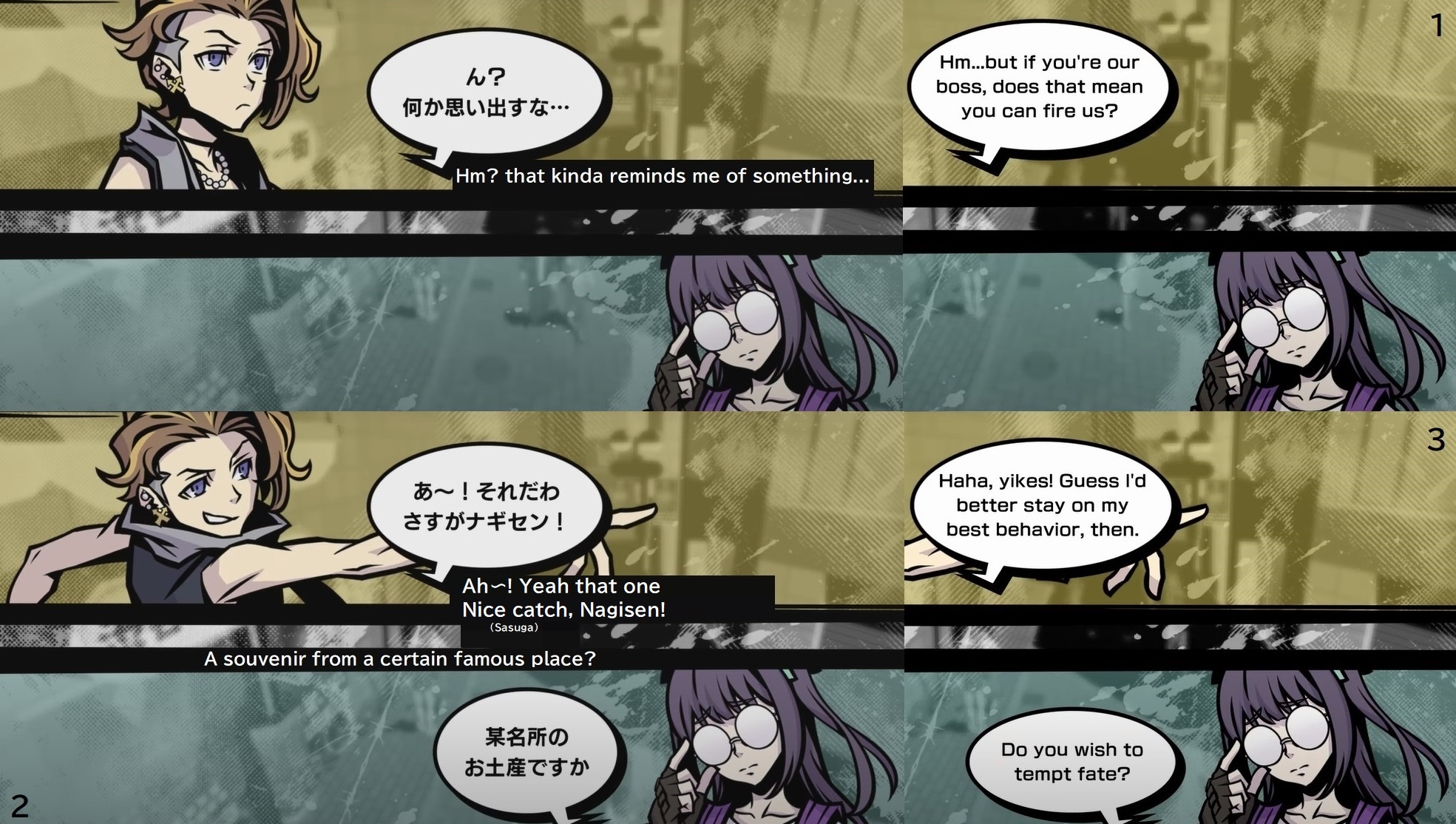 Note:
I don't know what's being referenced in the 2nd JP screenshot, but the localization replaced it with a continuation of their dead meme joke.
Crazy Taxi (game reference)

Results vs Commentary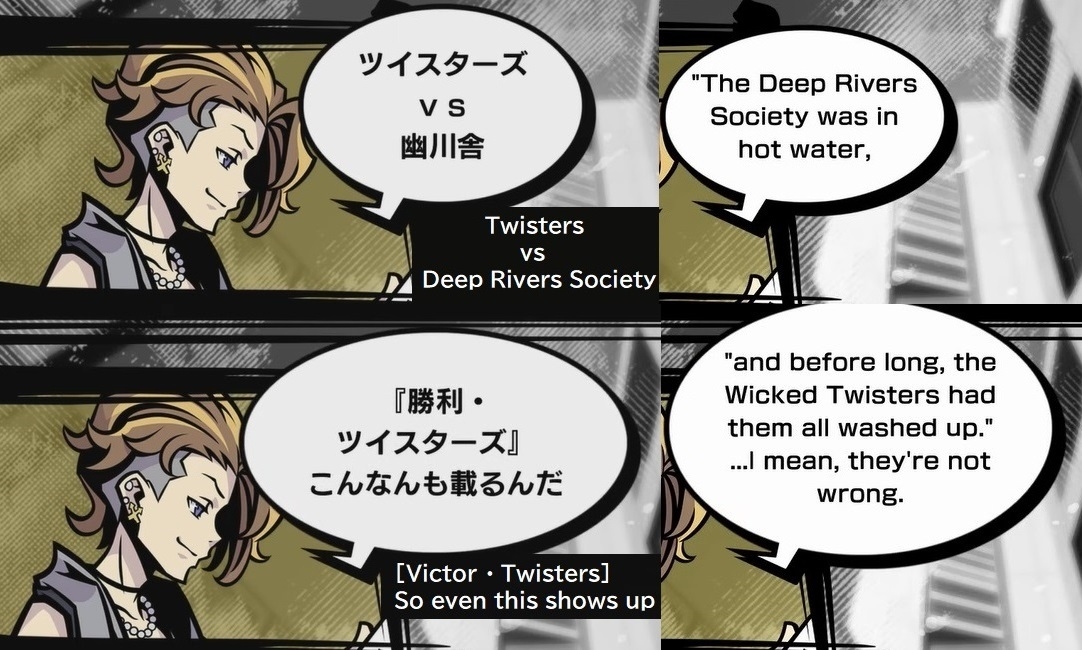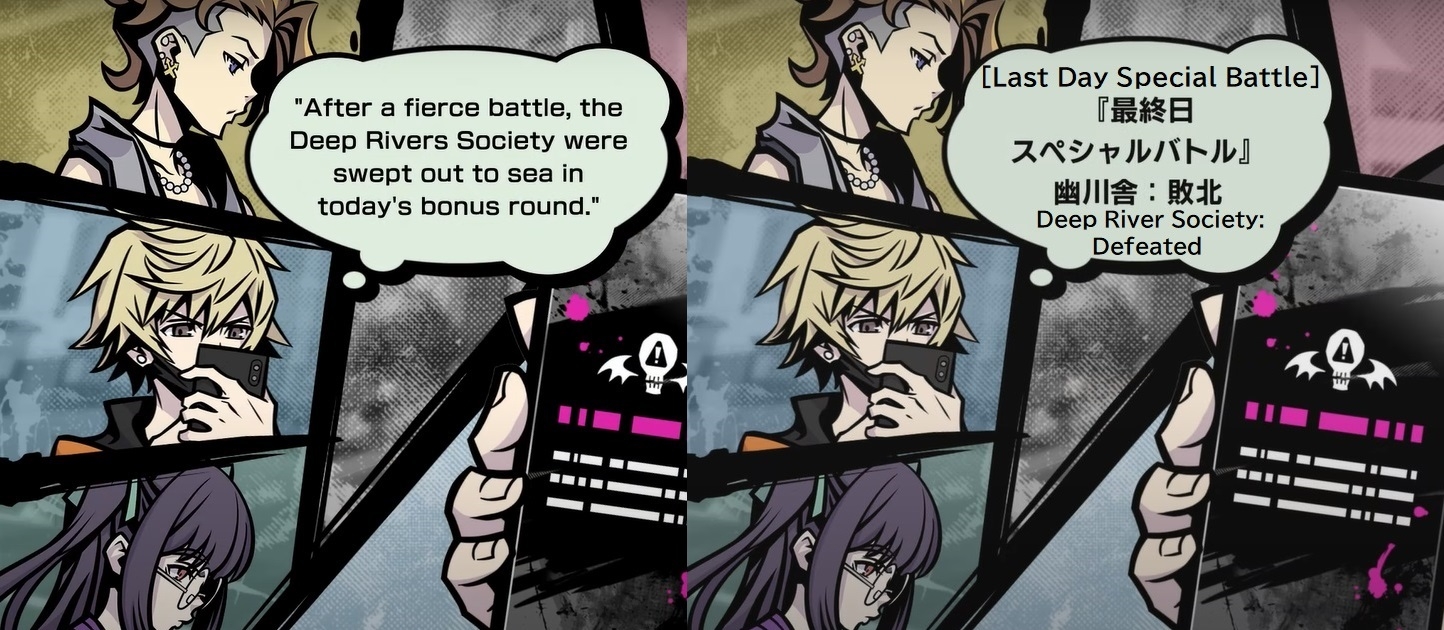 Note:
Localization replaced the short game results notification with their "funny" commentary. (not just here of course)
This Guy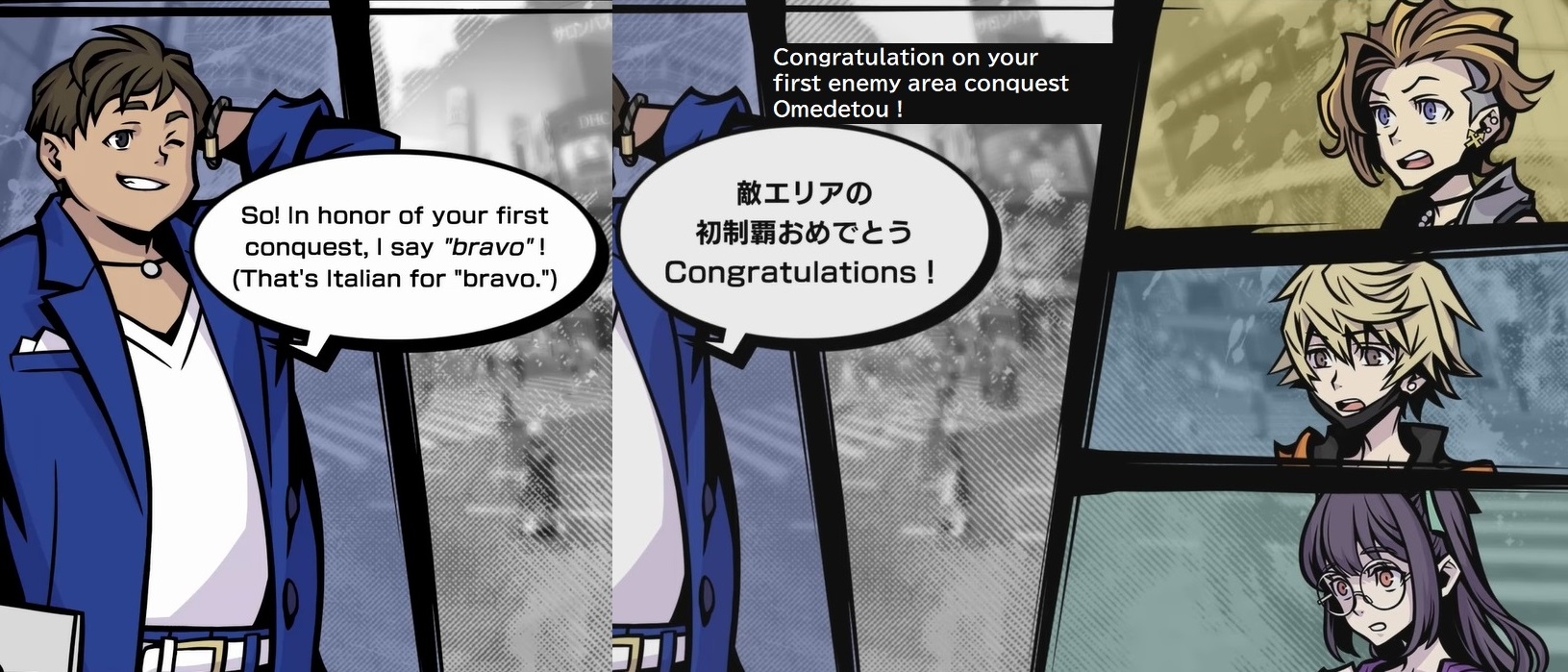 JP:
Japanese & English
Loc:
English & (Italian, French, Spanish) <-one of, or all of these, I dont know.
GameMaster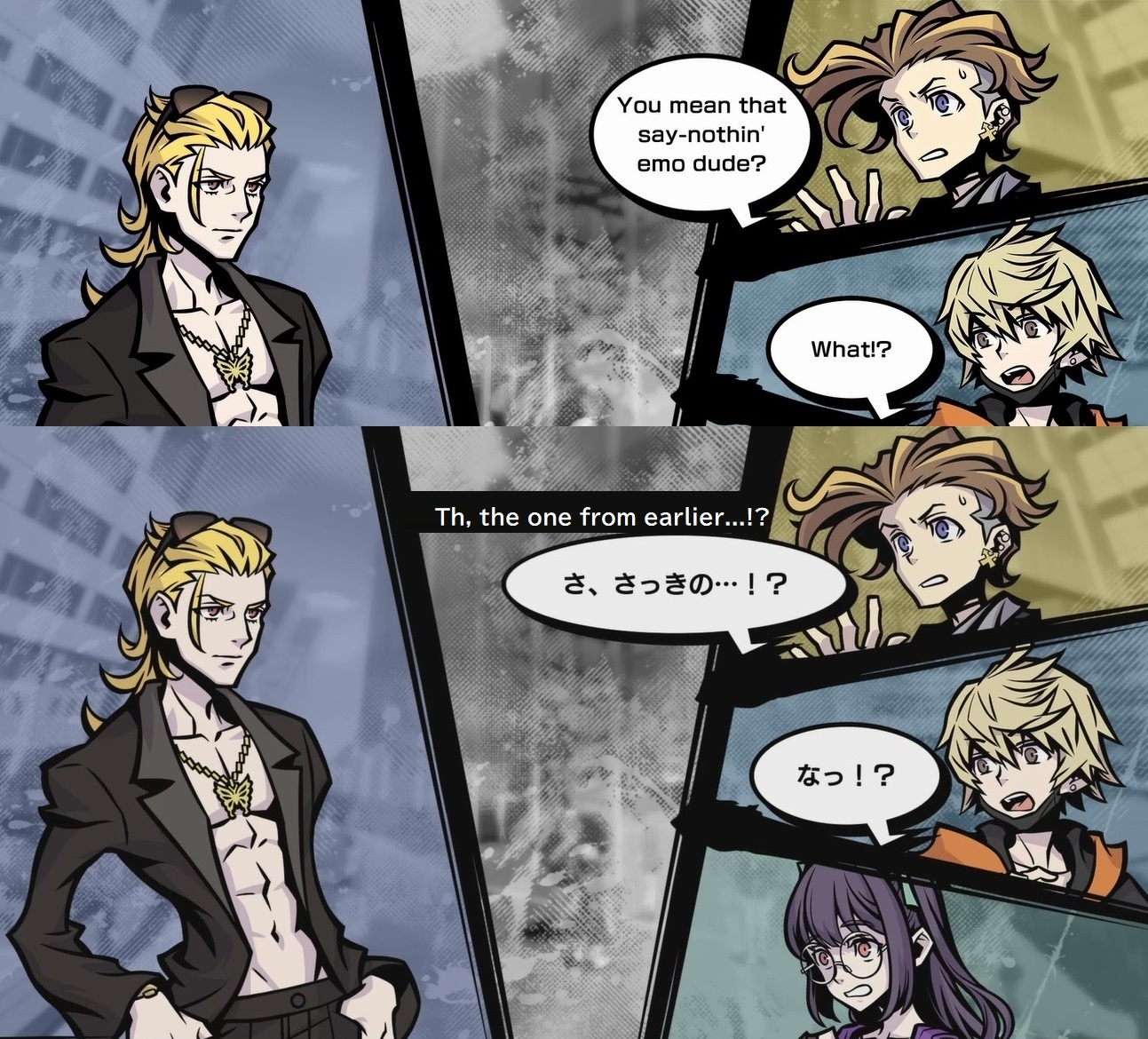 Grab some Popcorn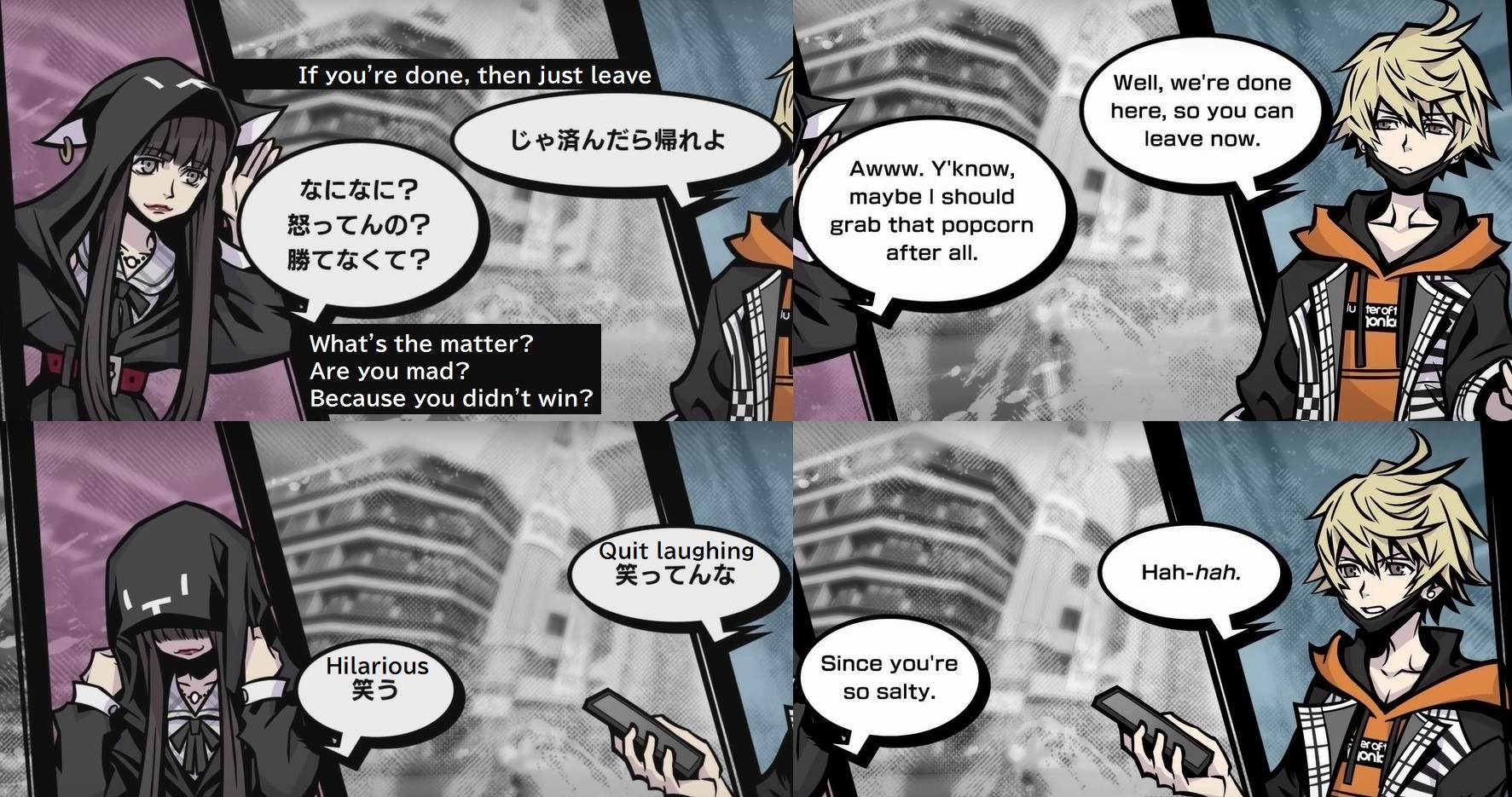 Fairy Princess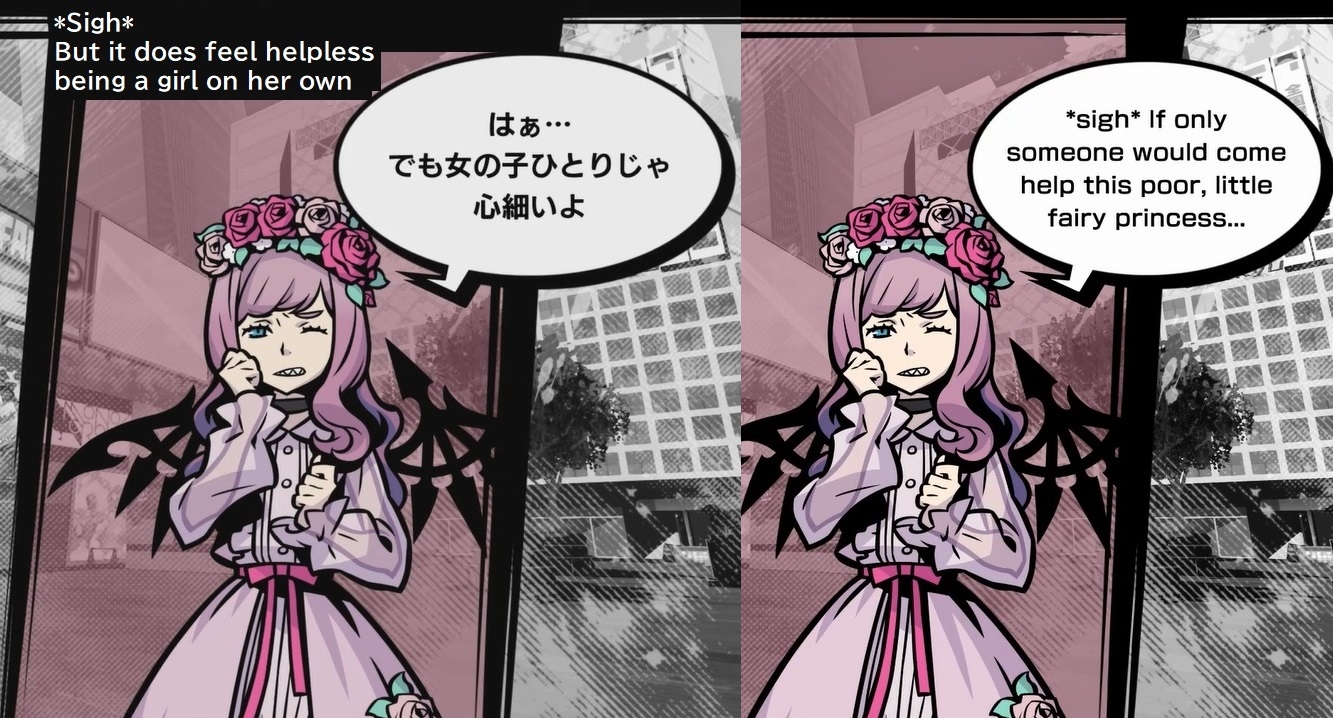 Opinion:
I have my thoughts on these type of changes, so I included it.
Changed line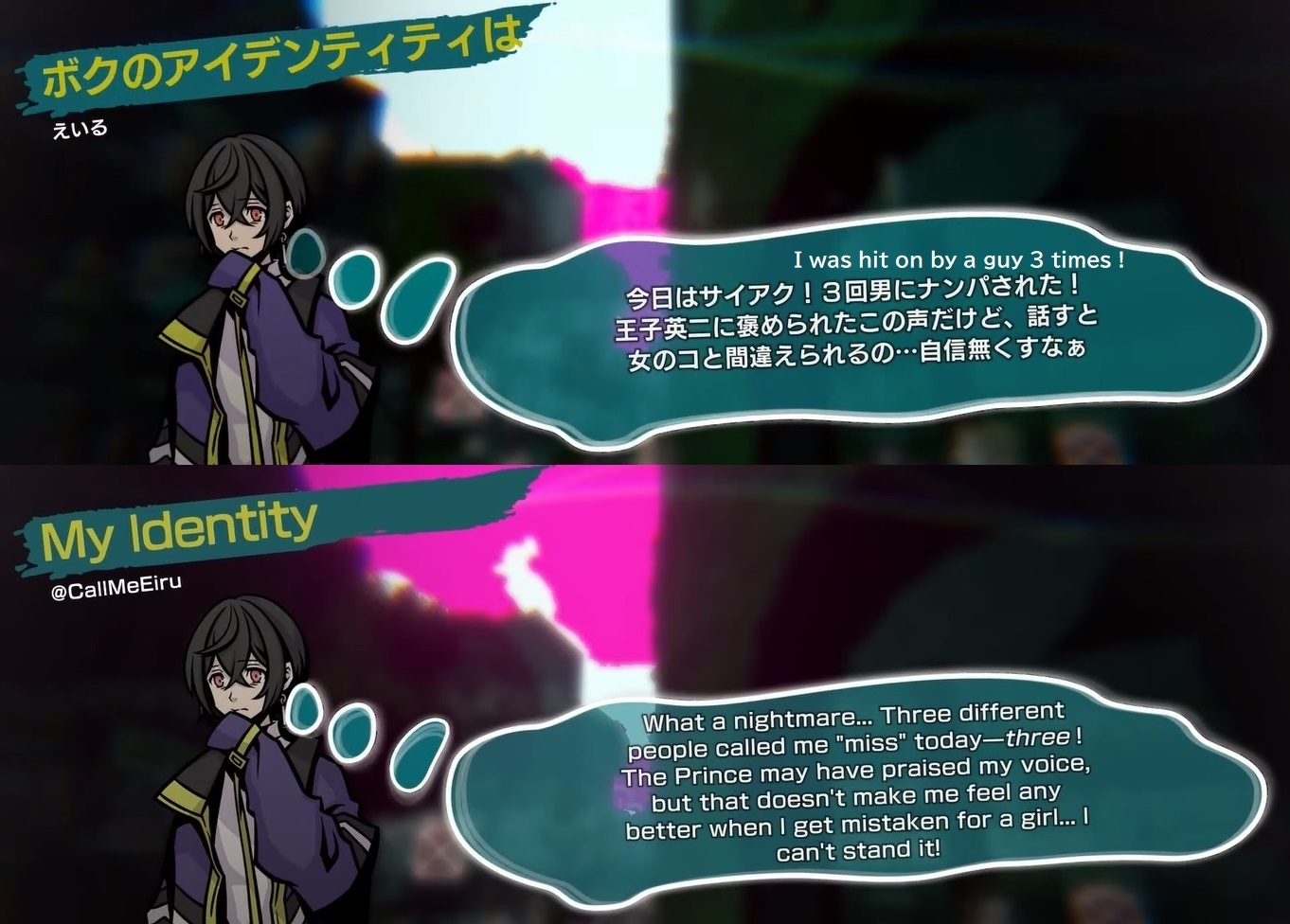 JP:
I was hit on by a guy 3 times ! 「3回男にナンパされた!」
ENG:
Three different people called me "miss" today-three !
Fart Joke
Beat talks like a retard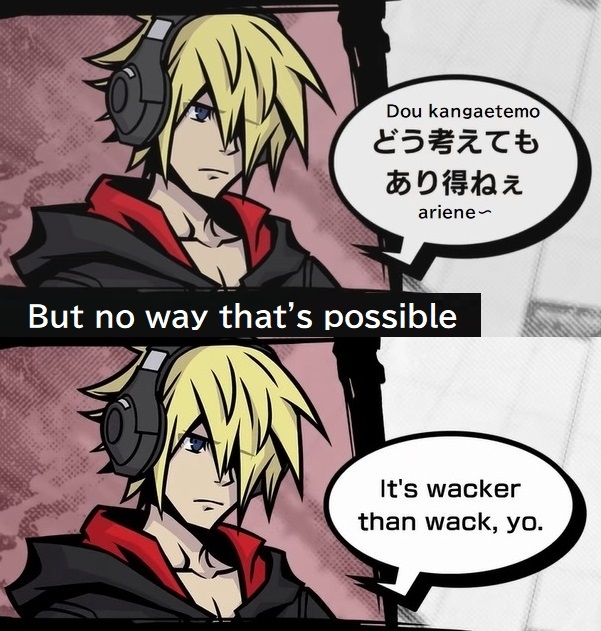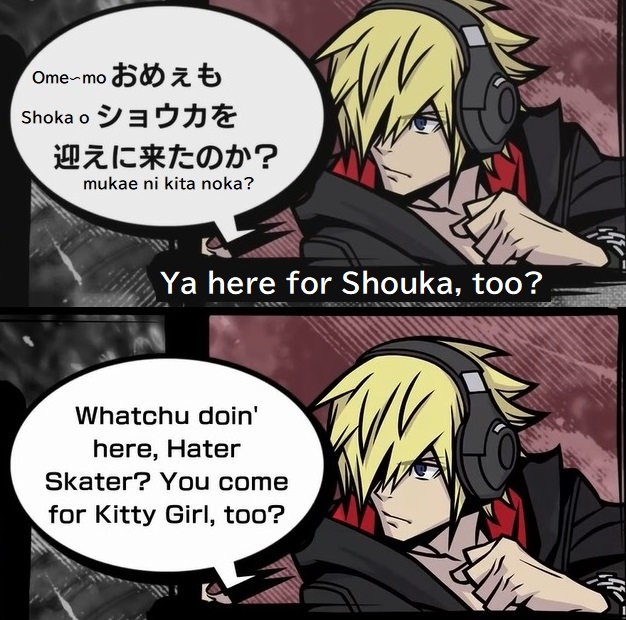 The Pigs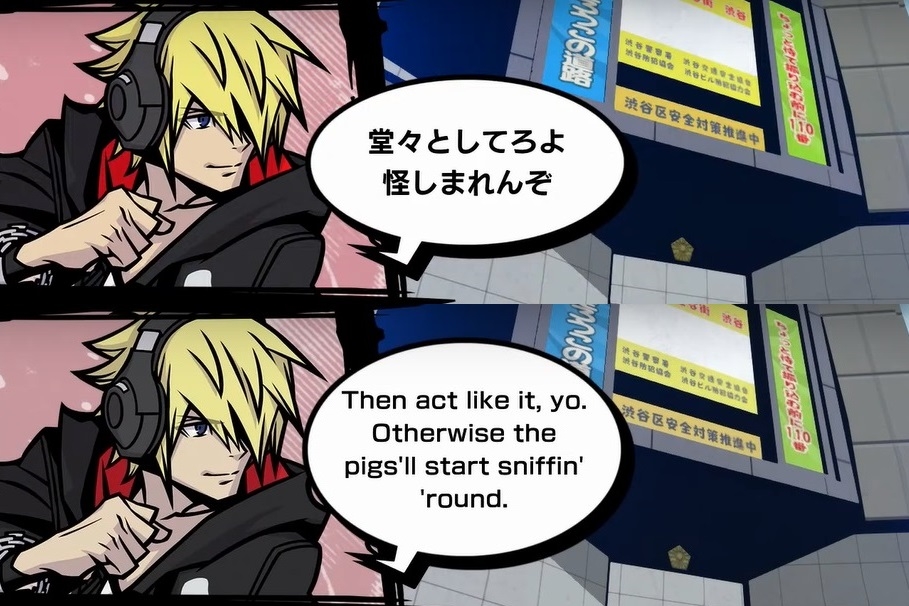 Note:
Localization adds a police insult
It's ya boy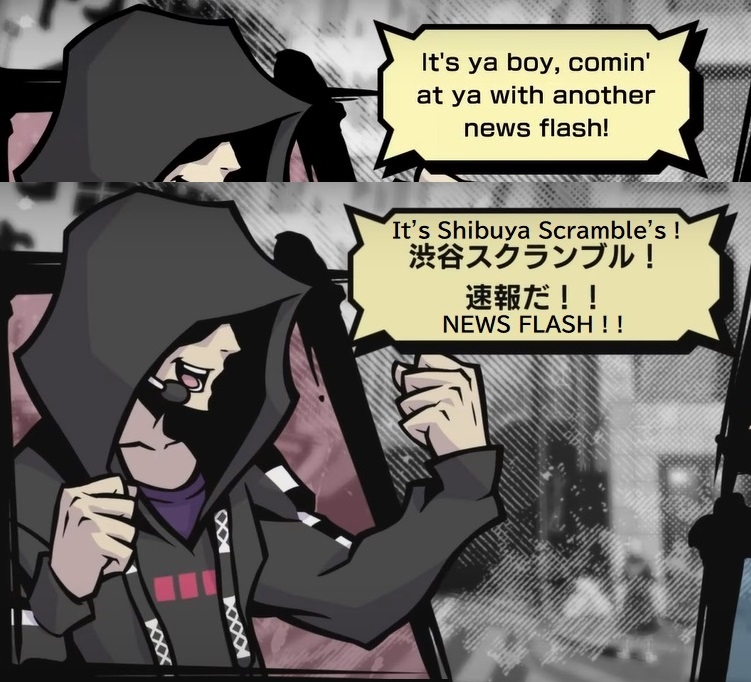 Spill the Tea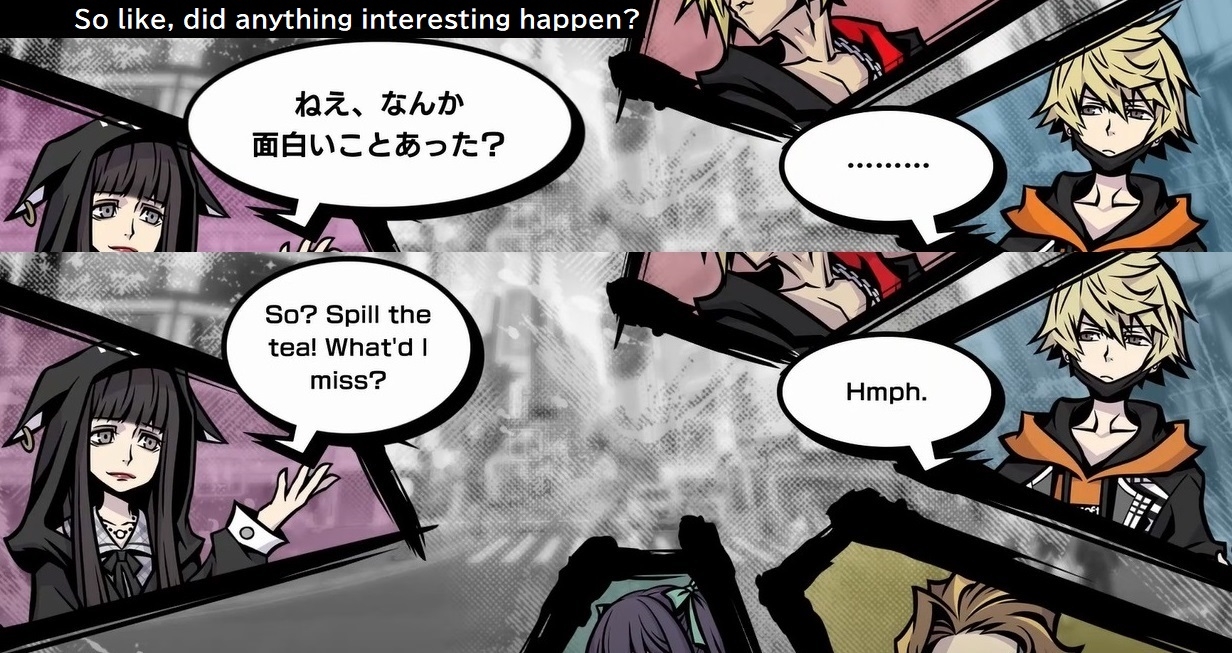 Don't fear the Reaper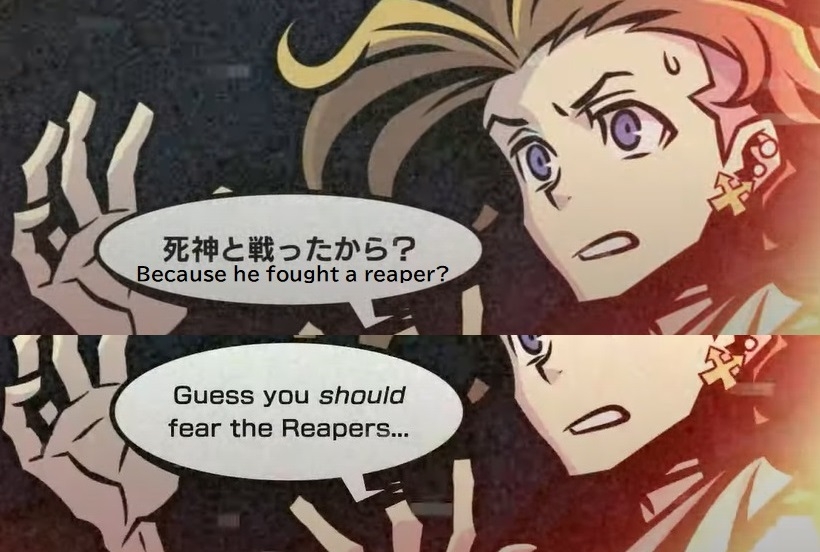 Context:
Someone is collapsed/dead(?) after fighting a reaper
JP:
Shocked
ENG:
Sarcastic sounding song reference
Top-Tier Troll

Kween [Variabeauties]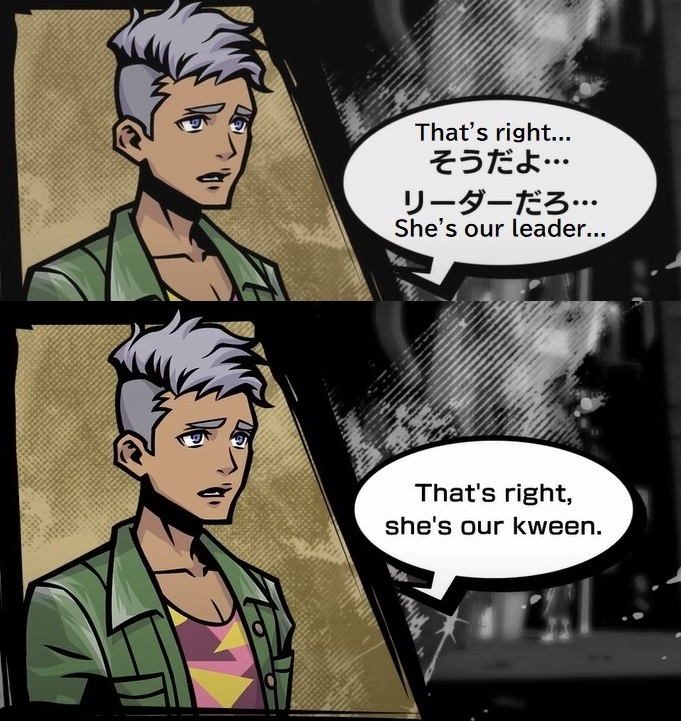 Note:
Localization made the Variabeauties a bunch of sassy gays
GodTier (untranslated)


Note:
Not sure if "神の遣い" means the same thing as 神の使い
(messenger of a god)
, so I'll just leave it untranslated.
Localization choose to translate it as "God Tier"
Also, Shoka calls him "スス兄 / Susu-Nii" in the JP
Reaper Creeper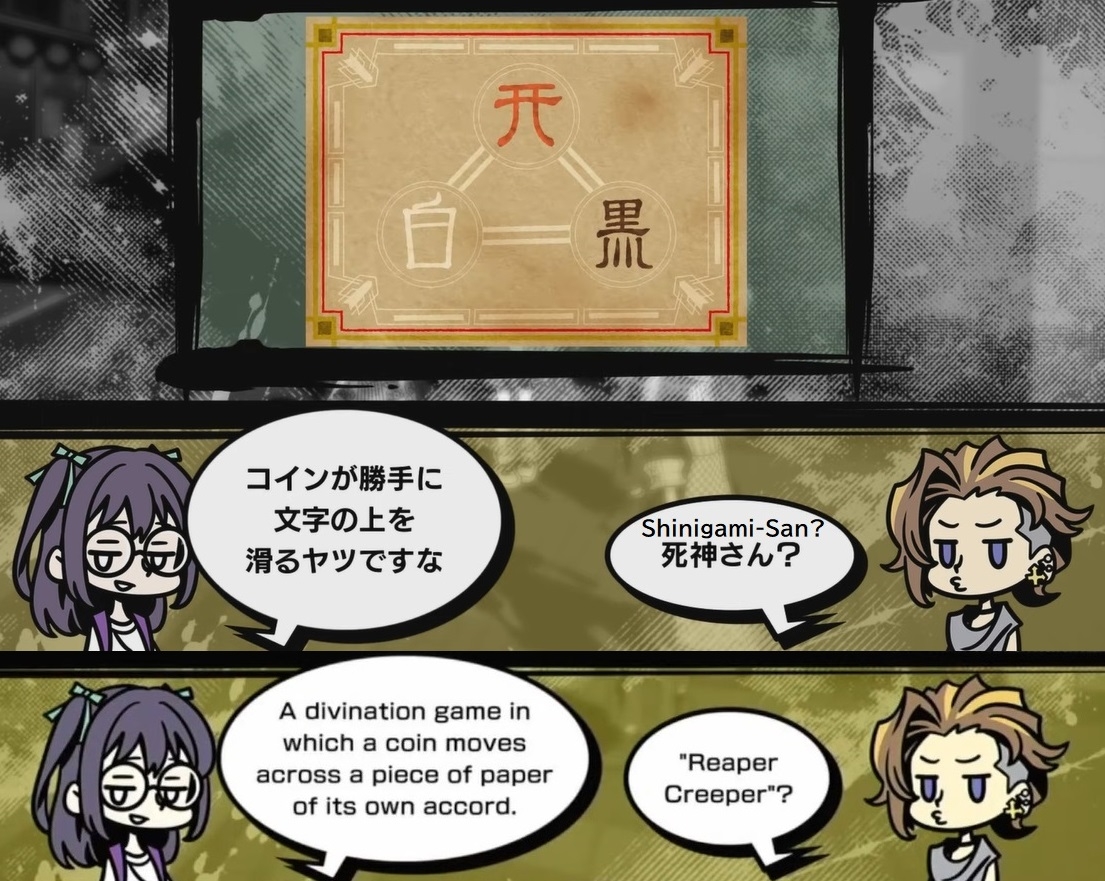 Smack him on the head if I want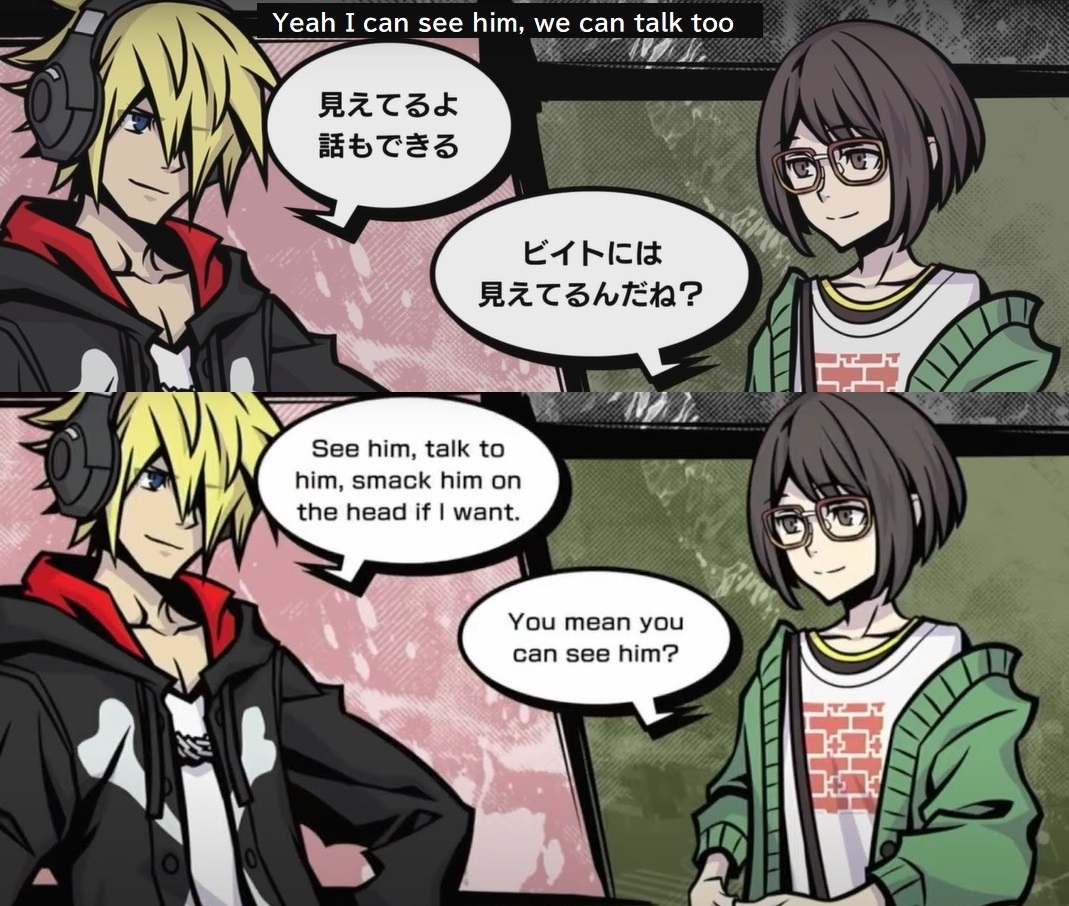 Like a Janitor?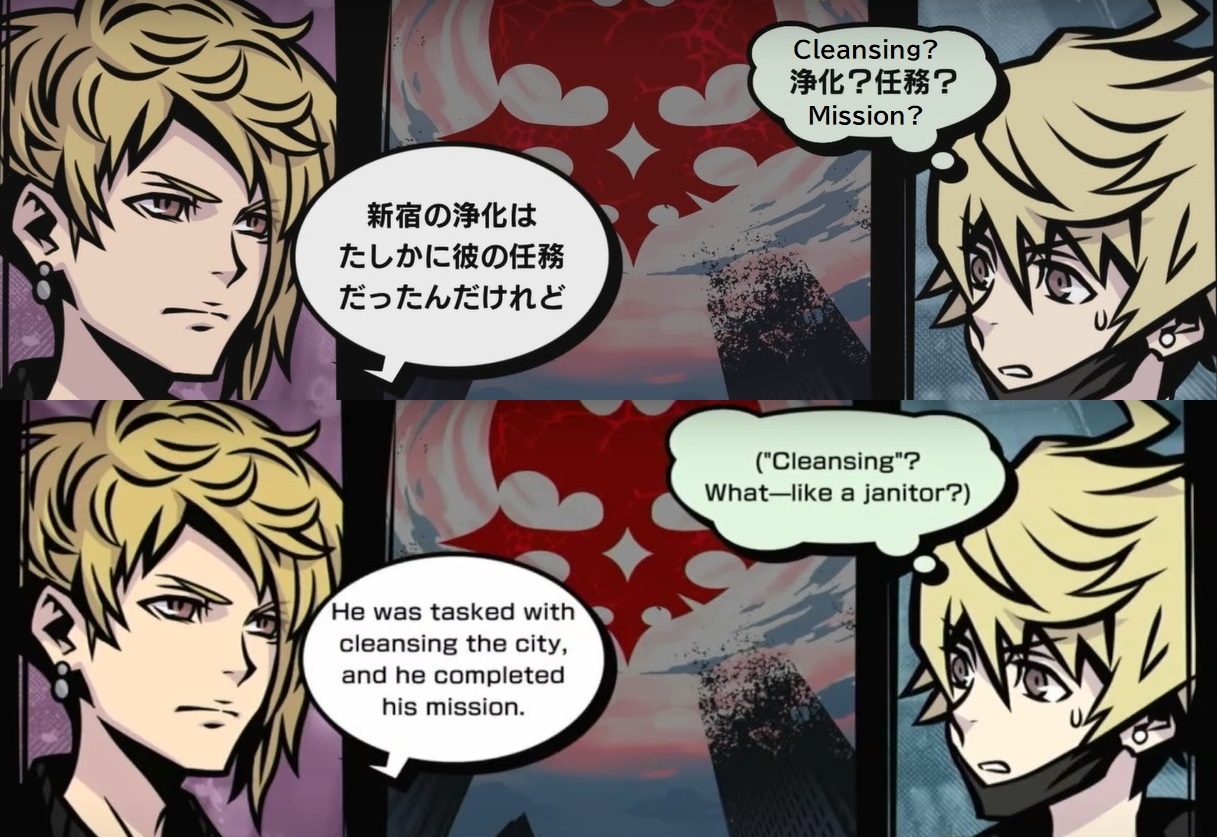 JP:
Confused
ENG:
Adds a joke to inner dialogue
A little different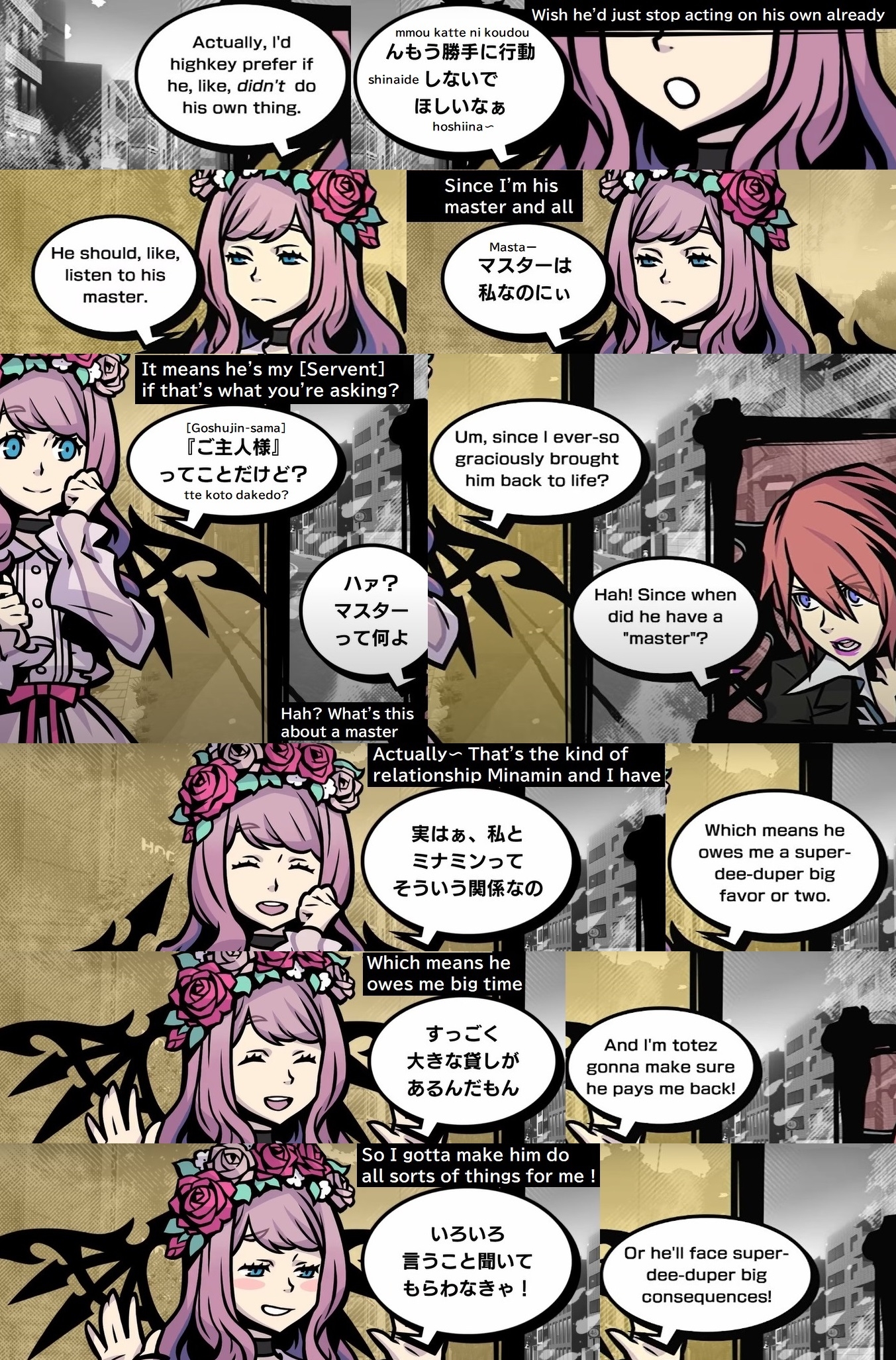 Note:
3rd TL is not literally what she said, I added Romaji to clarify
The tone the localization is going for with this character is fine, but the words are a little different, so I added it.
The End
The localization's shit writing is all over this game, but I think this is enough examples to show what kind of localization this is.
Last edited: