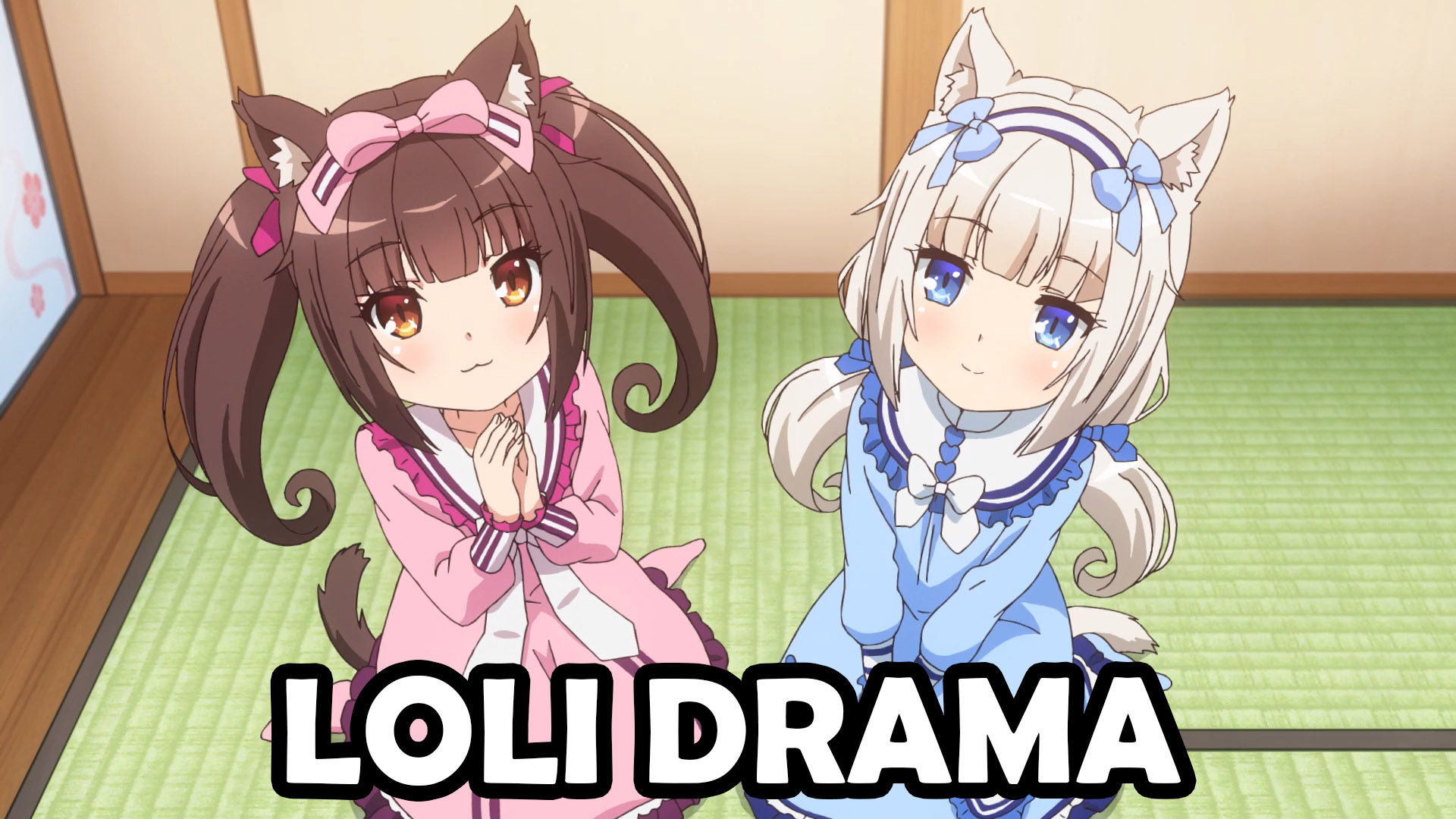 Twitter is full of retards. We're all familiar with it, however today is an especially braindead post. No better way to start off the Lolidrama mega thread than a person who knows nothing about the topic they're discussing
Introducing (drum roll please)
Milky The Cvnt
||
Archive
This series of tweets started with Shizu posting a tweet from Nyanners (notorious hypocrite), and bringing up the fact she was playing Nekopara on stream.
Nekopara being a game where you fuck catgirls that the MC adopted when they were just wee-lolis in a box on the street The oldest catgirl being
3 years old
.
Insert Milky, who comes with the point of "they don't look a like" posting a picture of the Wataten lolis, and then the Nekopara lolis (see spoiler). Something that you think wouldn't matter considering they're 3, but hey, since when have anti-lolicons had any logic.
Shizu comes back with a tweet mentioning the fact the artist does in-fact draw lolis, however Milky misses the point, and seems to know very little about Nekopara itself, (see the fourth pic) considering one of the main characters (the oldest ironically) could be considered a loli.
First Tweet
||
Archive
Second Tweet
||
Archive
Third Tweet
||
Archive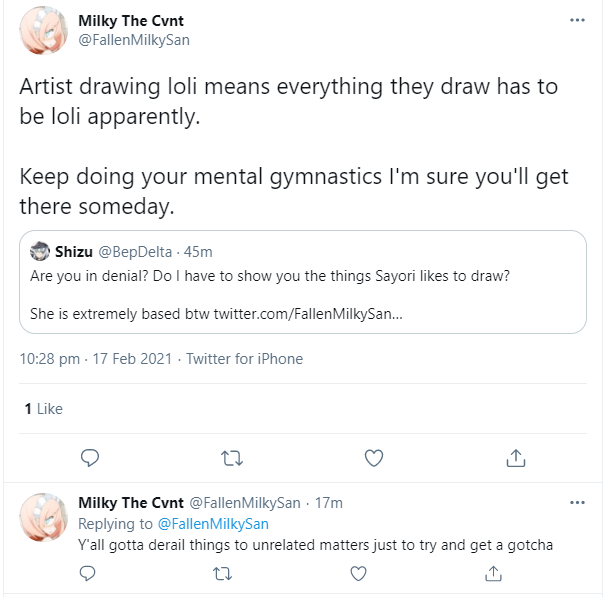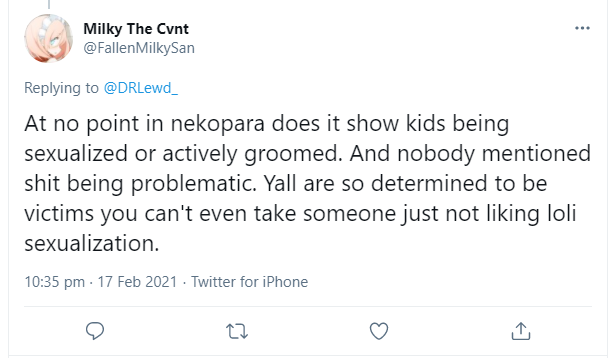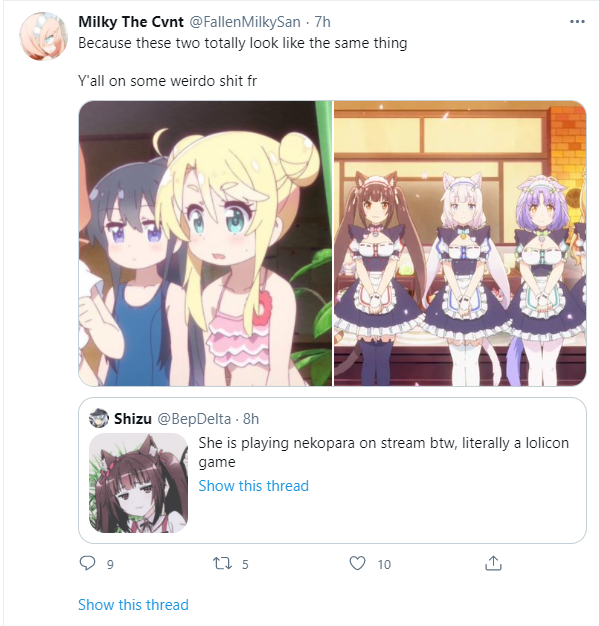 Now Nekopara is the same series that rather proudly shows off their characters, even in loli forms (Which I appreciate to say the least :hyper_ro: )
Outside of those braindead tweets they're a... well they exist
First Tweet
||
Archive
yes. yes you are.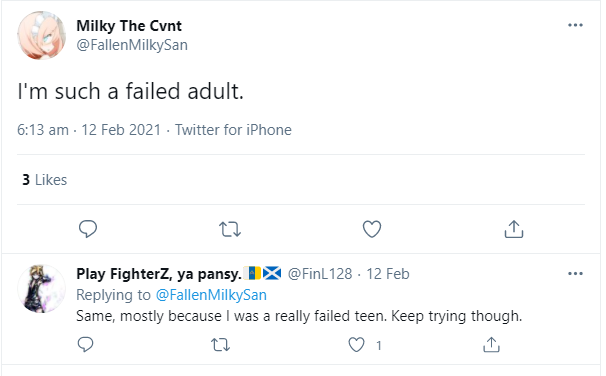 Last edited by a moderator: