Since Halo encouraged me to post the review (and because there is a lot of discussions about alphabet soups recently) I've decided to post the review of this LN here. I read this guy's reviews from time to time and usually he is spot on with his reviews. Anyway here's the review: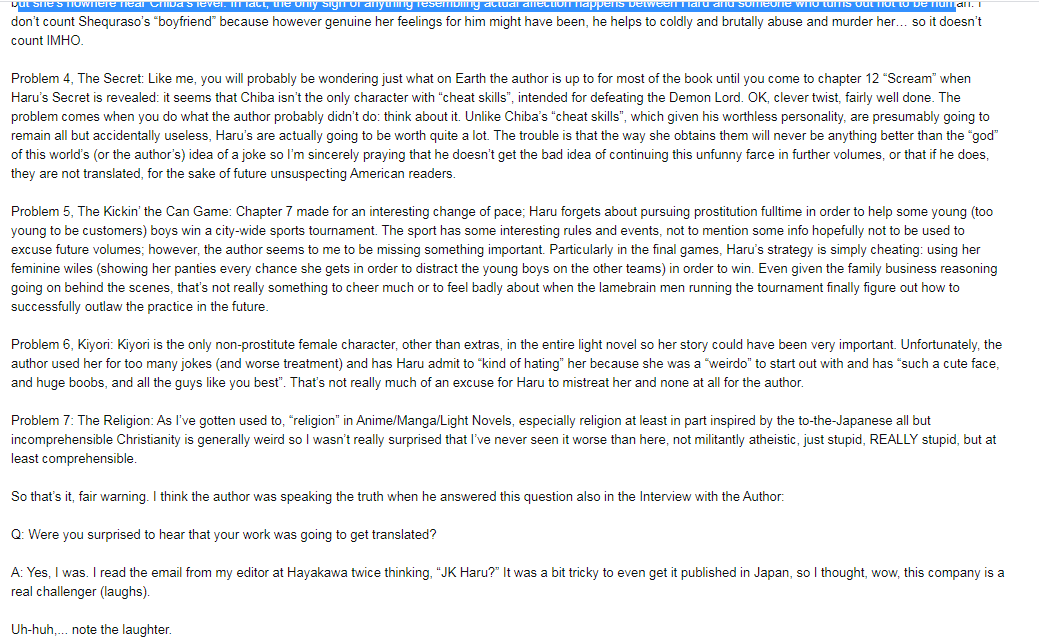 Yeah, the laughter seems like an indicator. It's almost like people knew about the content of the book. But I'm not done yet because you guys need to see this bager, you're gonna love it:

It's a fucking Miami meme
. How in the world's bluest fuck it got approved? What is interesting is that, the digital synopsis is different from the synopsis from the physical copy. Strange
Anyway, thoughts?