Well we can all agree that Nyanners wins 1st place and since Turkey Tom is getting bored of making nyanners videos and larps here this might give him more content and this thread will give some users general ideas about the other vshojo members.
1st Place Nyanners
we already have a thread about this
2nd place Veibae
Literally NTR'd her fan base by doing less streams and chat logs on discord showing she interacts with Sodapoppin like starting a relationship kind of thing.
dropping alot of random racist shit with black people some instances with Lacari
Rumors that she use to sell nude pics in order to get big and was one of Arcadums OG followers which we know what he was notorious for, seems to have a sugar daddy kind of thing so its up to debate if Soda is getting used or not but since hes a millionaire probably not.
Apparently she is started some shit with Shylily such as accusing her of copying her voice, etc. Vei got pissed before of her fans mentioning her dating Soda and I am assuming that based on Shylilys growth all of a sudden will cause a controversy later.
3rd place Froot (
I know that its hard to believe that she is like the Watame of Vshojo to have the least amount of hate butI think she might rival Veibae if rrats are true.)
There are deleted nude photos of her with different dudes when her husband was deployed via 4chan /k/ since she was a /k/ommando before. If anyone puts /k/ archive on a search bar you will see BSApricot after it because you cant stop the horny.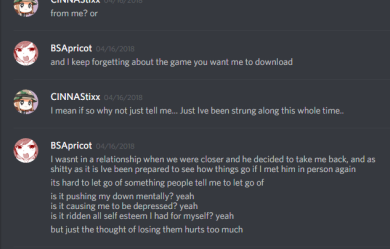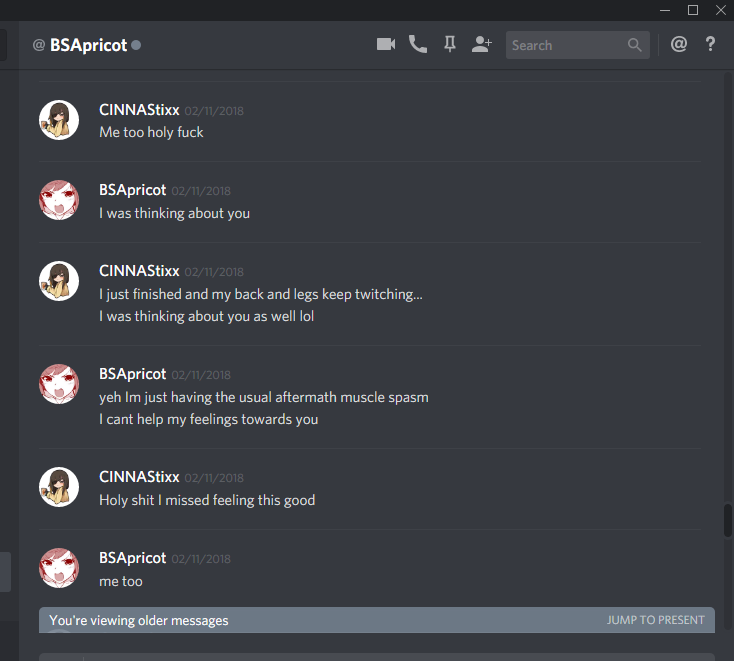 Rumors that she tried to make her sister a trans, I cant confirm that or not.
cheated some people on /k/ regarding patches?
4th place Zen


Zen is a dude assuming alot of simps and oilers are mad its not a chick.
made a political rant about the capital riots assuming she has a right wing fanbase that got pissed about it.
Heard she made some fuck ups almost DMCA striking some nijisanji members in the gary mods collab with them.
5th place Iron Mouse
Had twitter posts which are deleted that she has a daughter including some of the saved video of that. At 1st I thought this would contradict her CVID claims but apparently there are cases that people get pregnant with this condition but hiding that still draws some suspicions.
6th place ProjectMelody
(think I fucked up and should have put her in 4th place because of nux)
Not too much of a surprise but many have linked her to Marsmayhem, if you watch enough of mars and enough of Mel on CB you will see that a voice changer wouldnt save Mel. At 1st I thought she had different male partners (watching her perform with different dick sizes) but someone in the adult request section pointed out to me same dude just had erection problems of getting it up.
Of course stabbng Nux in the back who was there for her during the digitrexv drama.
Heard that sodapoppin donated to her CB stream 2 years ago unless people want to blame Mel for drawing him into Vtubing and Vshojo but people have said she blew him off and had no interest.
7th Place Hajime Hime
unless people feel cucked that she is queen of degeneray or sydsnap for having a relationship with Gigguk
8th Place Silvervale
cant find any rrats of her because some say her content is just too boring to watch.
I think making a video about froot, mel, nyanners or mouse on YT would result in DMCA strikes unless you can make the video somehow dropping hints without making it look like your accusing them of such said things.
Zen apologized to Nux not once but twice and interacted with his tweet about a month ago, and when Zen did the twitter attack on Nux his twitter response was sort of like they made me do it. Froot still follows him on twitch, was the 1st to apologize since I am assuming she felt bad about it talking to him before nyanners a day later sperged out. Also their close freind Haruka who is not just Canadian like him but enjoys his content. To me attacking those 2 would be bad.
Attacking Vei would be gold along with mentioning degen night, shylily, her relationship to viewers and soda, but you will probably start shit with Sodapoppin, Mizkif and ROFLgator because they use Vei/Snuffy for their streams, or they dont want to do shit about it because their viewers might change their opinion being like why are you defending them? And just like Trump 2016 bad publicity = good publicity for Turkey Tom unless he wants to deal with that drama but more than likely those 3 will probably stay out of it along with vshojo begging them not to do it for having the Nux drama not too long ago about their company.