On the Kiara and Nyanners collab
, I disliked the video before the two were streaming just for the heck of it since there were so many dislikes at first and despised Nyanners. I actually watch and was subscribed to Kiara beforehand and was planning to remove the dislike after the stream when I returned home from shopping. Later in the day, I found out my account was suspended and received an email about it.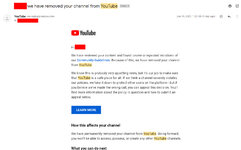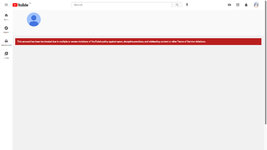 What most likely happened was that YouTube thought my account was a bot and flagged me as spam, a bot, etc. and instantly suspended my account as most of the dislikes from the stream have been removed. I'm trying to get it back, but ended up making a new channel for now.