"The Wild Bunch" fansub added the warning "far right politics and conspiracy theories" on a video about a digimon convention because some people were reading a script that said some things against political correctness and cancel culture. The script was written by
Chiaki J. Konaka
the writer for
Digimon Tamers
and also
Serial Experiments Lain
.
Wikipedia Article about him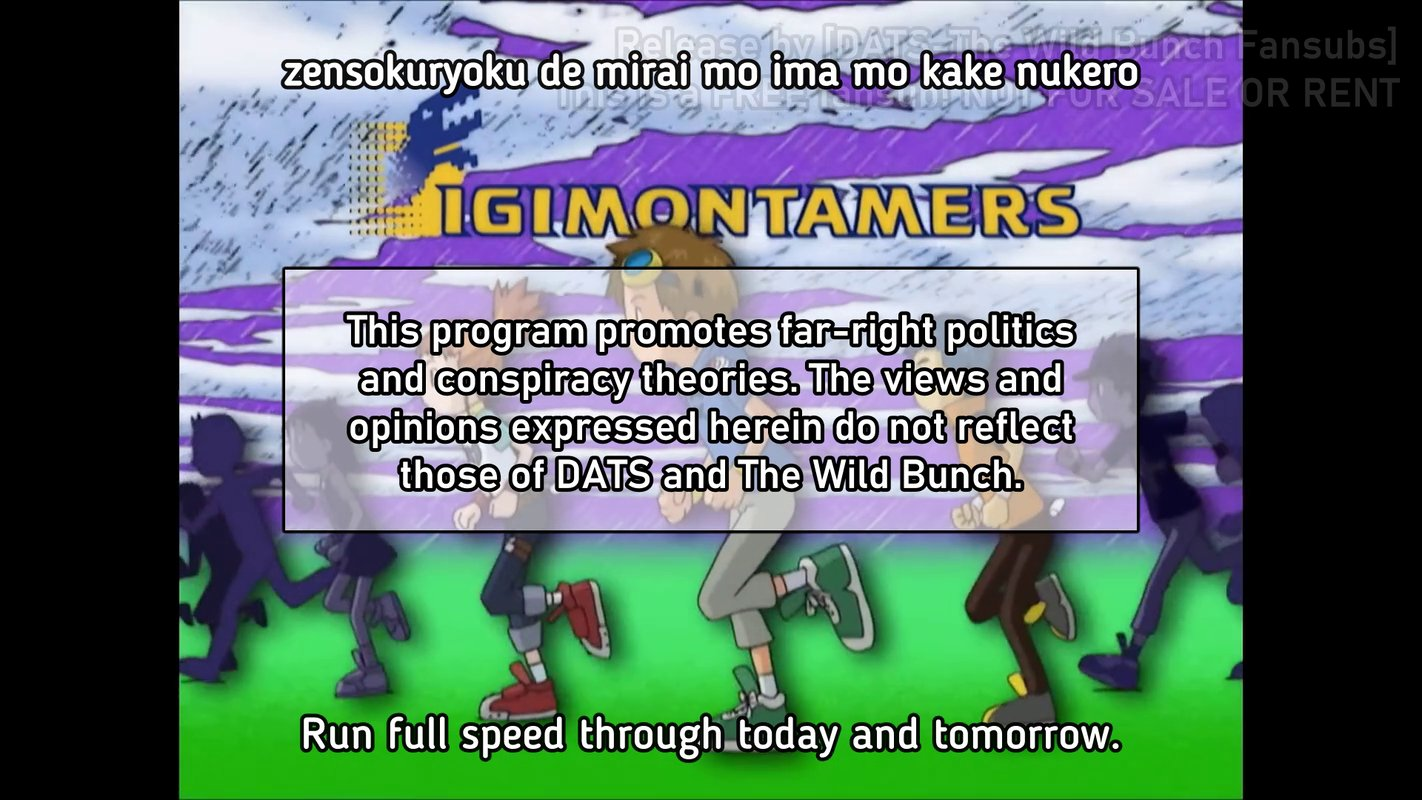 ---
The outrageous right wing conspiracy theories said in the video
And not a single lie was said.
I find it extremely funny how quick were twitter and this fansub group to cancel him for having politically incorrect opinions, proving every single one of his points to be right.
---
And just to prove his point to be right, here is a small compilation of twitter users screeching about it and saying they will drop him for his incorrect political opinions.
Some reasonable tweets mixed in between so you don't lose your sanity.
---
Everything must be political, unless we don't agree with it.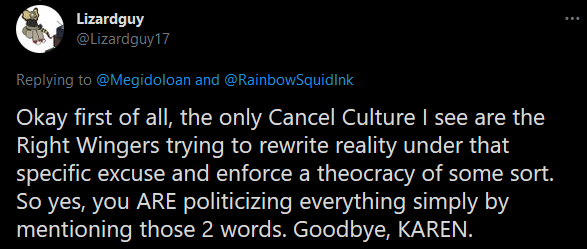 ---
Opinion from known
ret
localizer
---
You can download the torrent posted by the fansub group
here
---
In my opinion despite fully agreeing with the message I think adding political messages to an anime meant for kids is cringe as fuck and I stand by my "keep your politics away from entertainment".
Last edited: