Twitter brand account
@vertagear
posted the following meme comparing male and female twitch streamers, that made a lot of said streamers mad and the account was forced to post a corporate style apology.
It's a dumb meme and nobody should care, but obliviously twitter doesn't agree so the expected outrage happened. Also the situation presented in the meme isn't something exactly uncommon on twitch.


Even some other brand accounts jumped in the outraged mob.
Uhhh, guys, it's literally current year, jokes are not ok!

One of the the first streamers to complain was
@MissHenleyTV
, she demanded an apology to all women in the industry.
Archive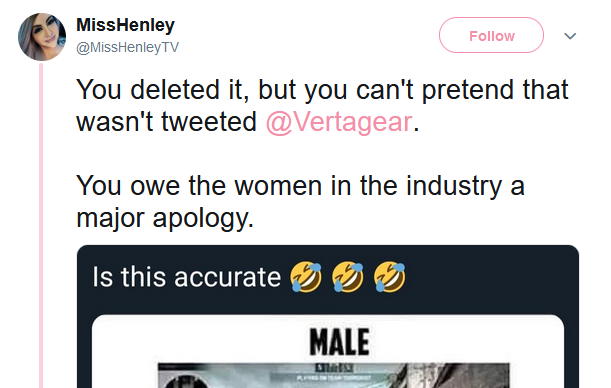 Here is the rest of the tweet and other jokes this brand account posted.

Here are the illegal memes on the screenshots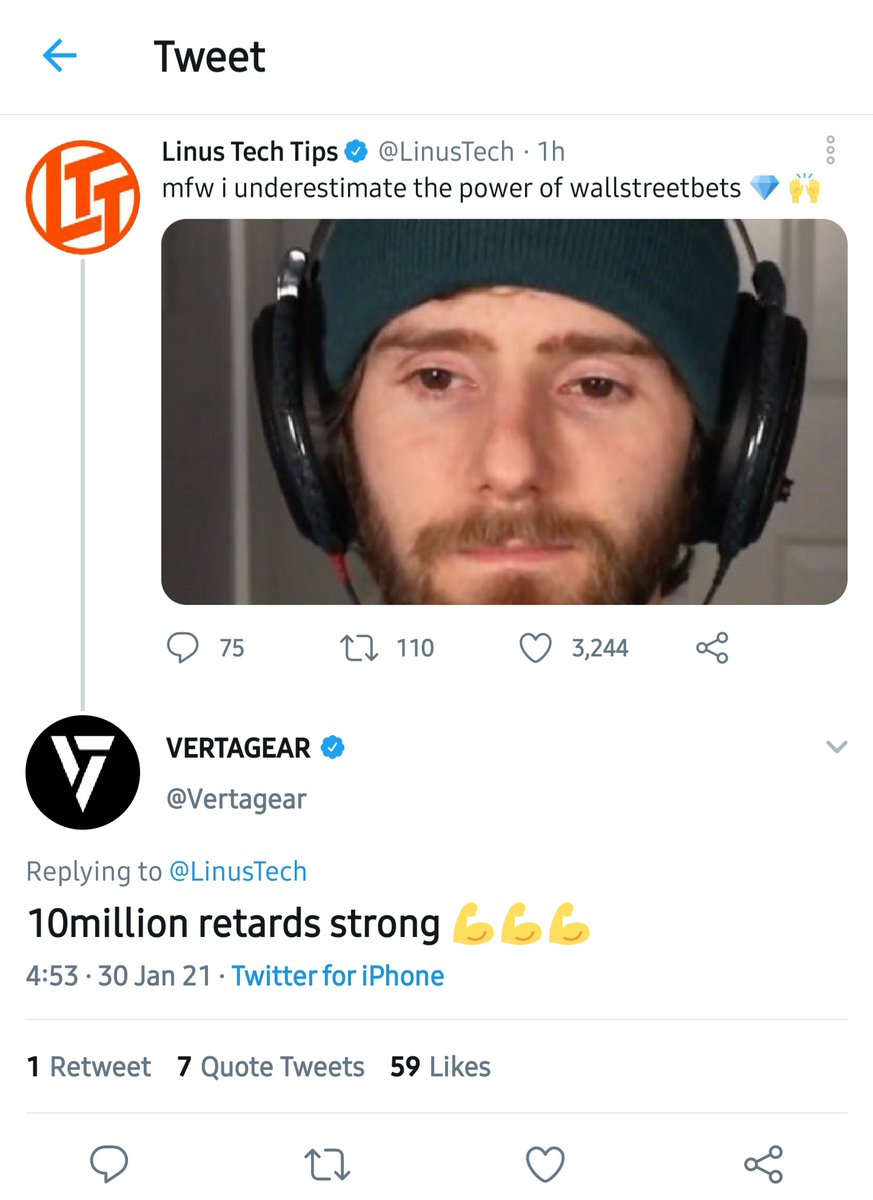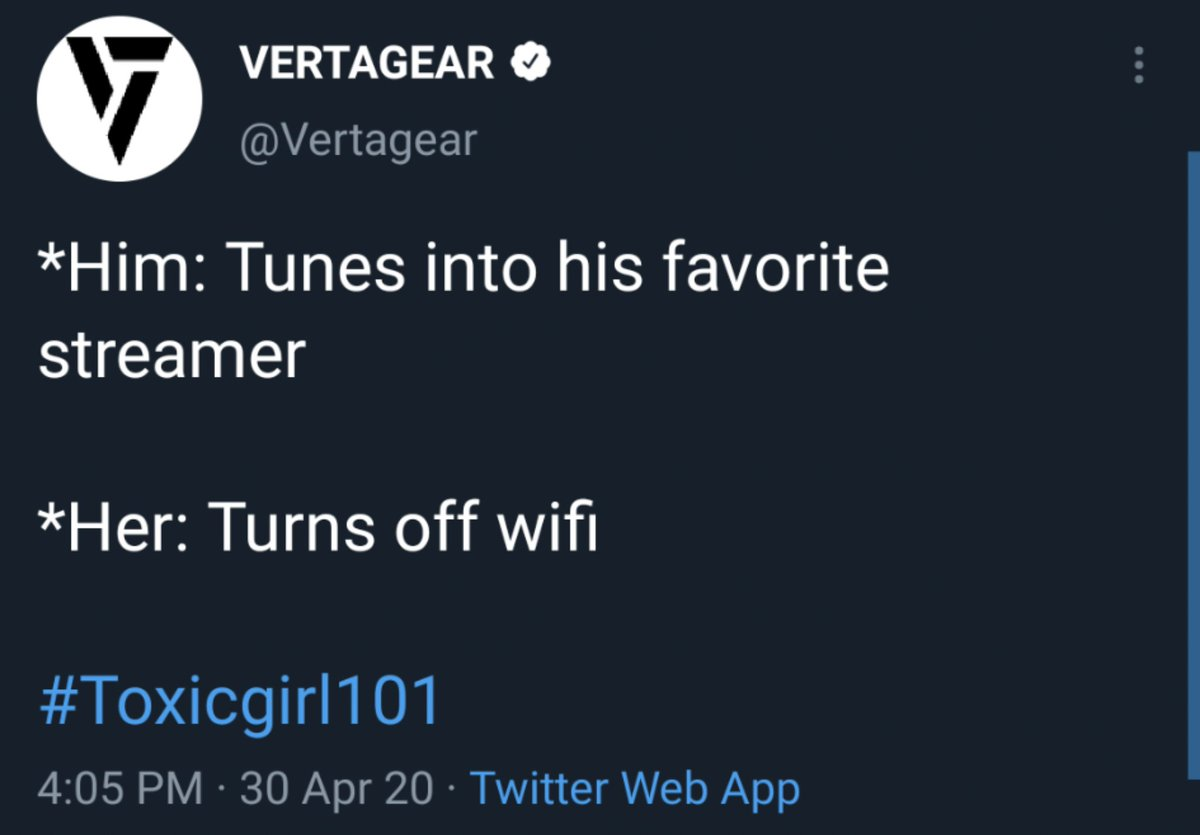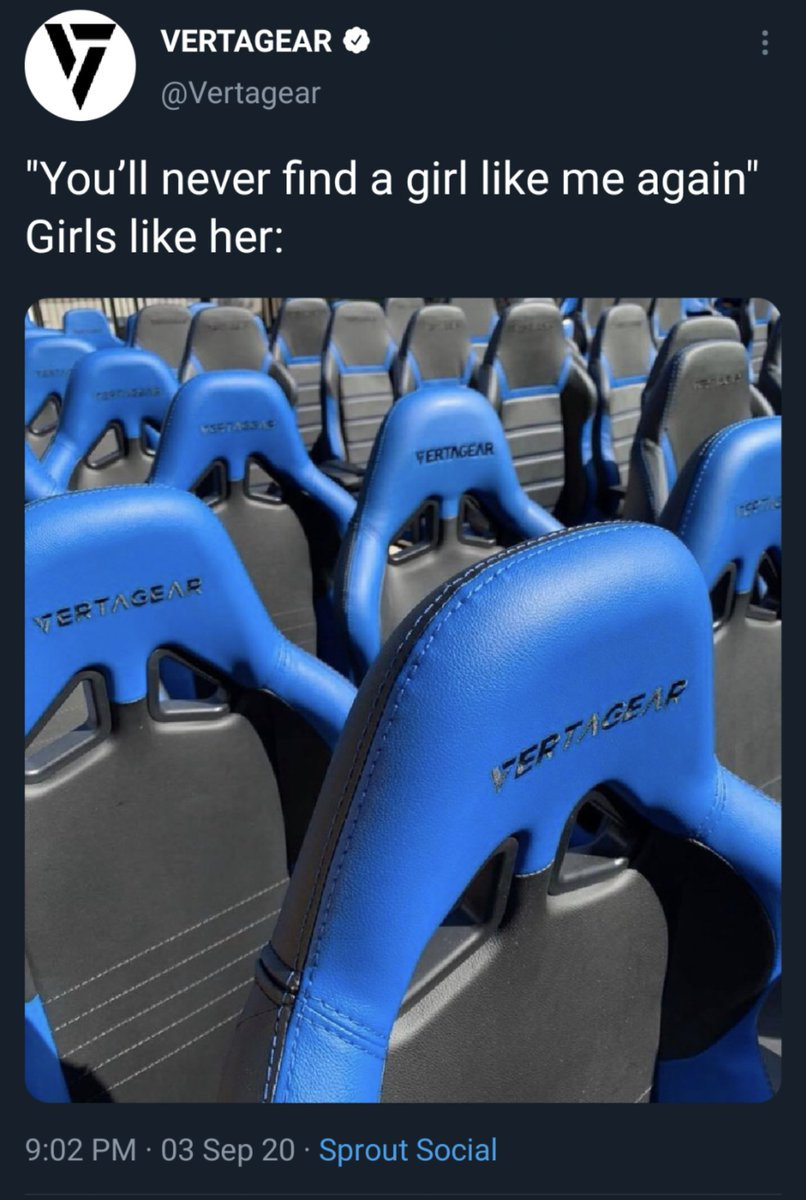 This one made me laugh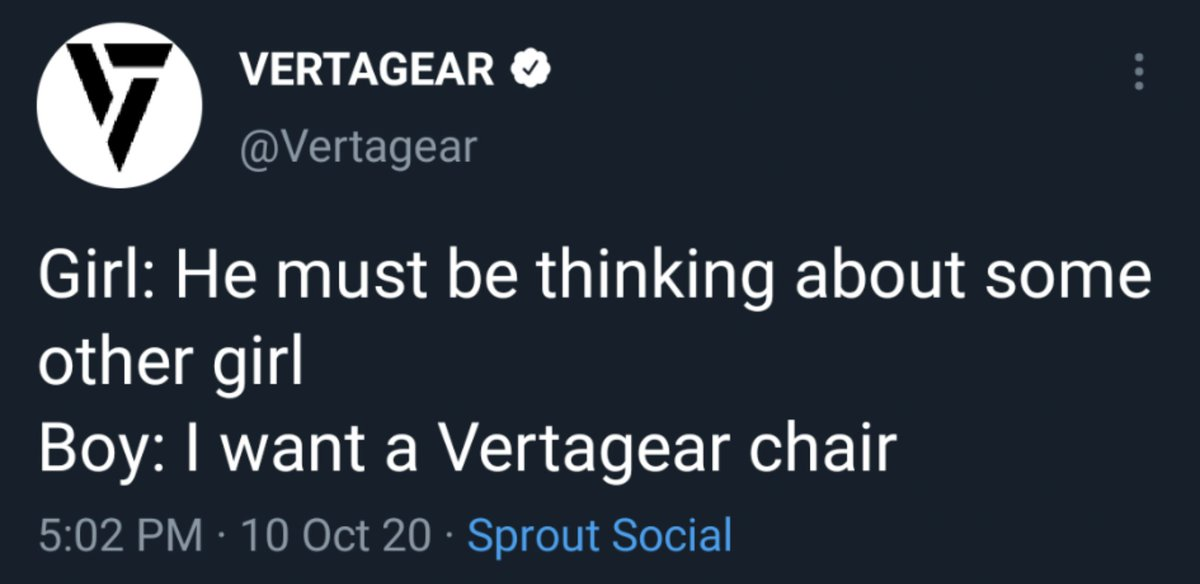 Here is an example of her facebook streams.
Archive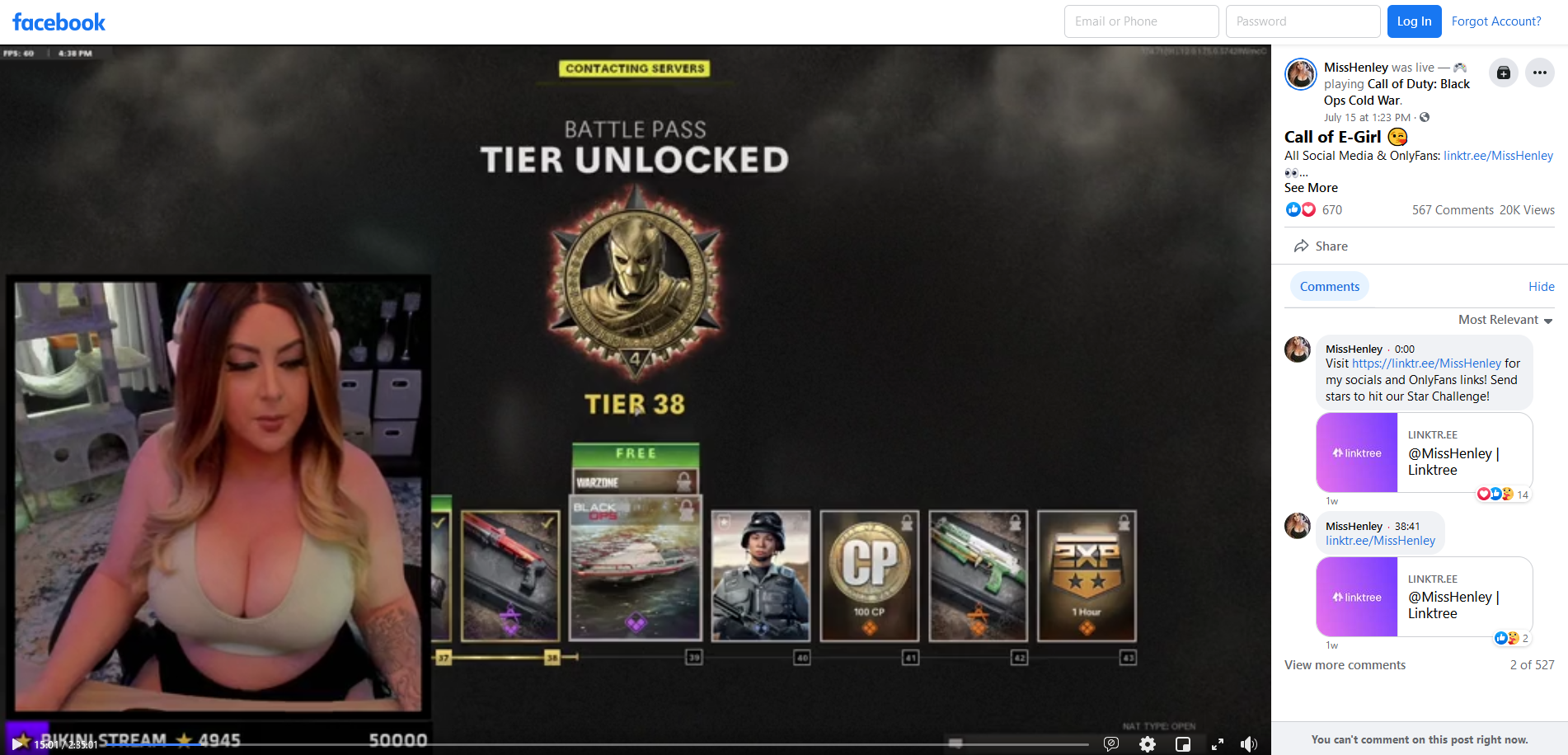 Maybe that meme is hitting to close to home?
Very deep thonks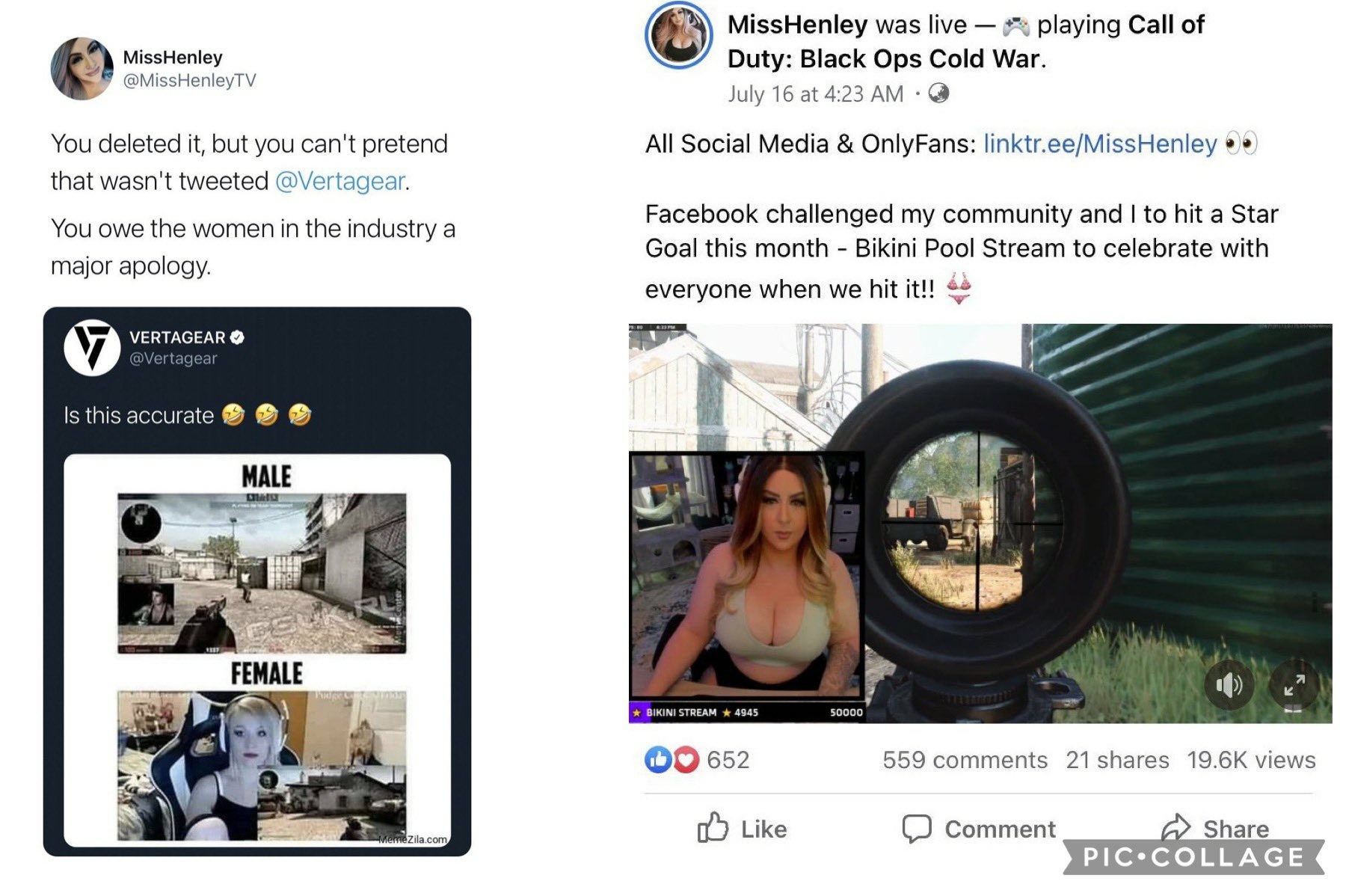 ---
It seems this chair Brand had previously posted some woke stuff before they got eaten by the wolves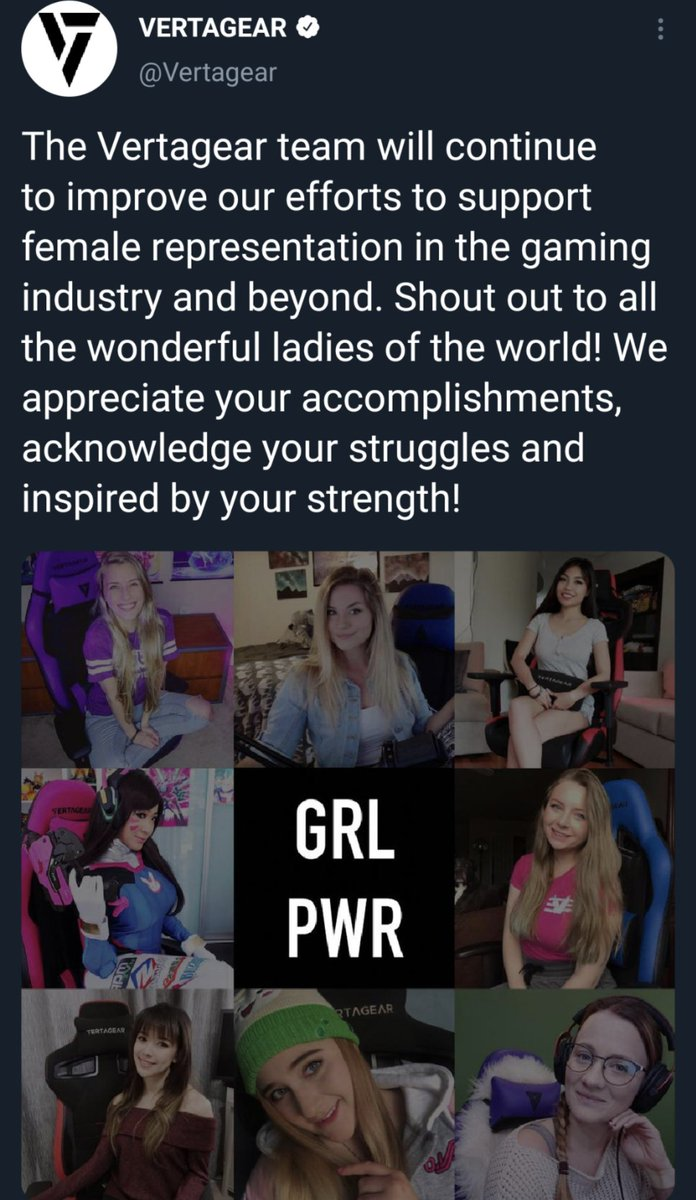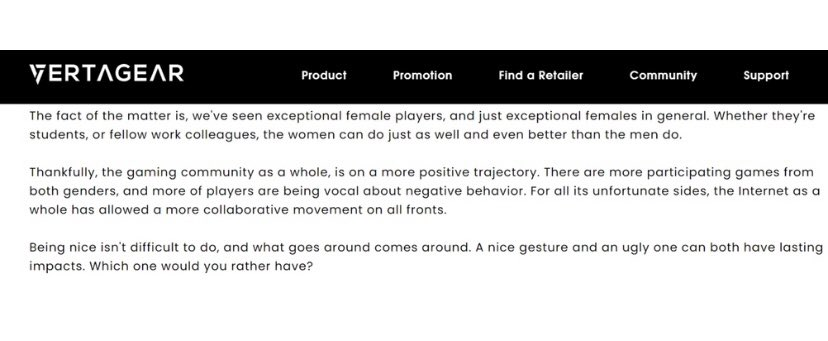 ---
The apology​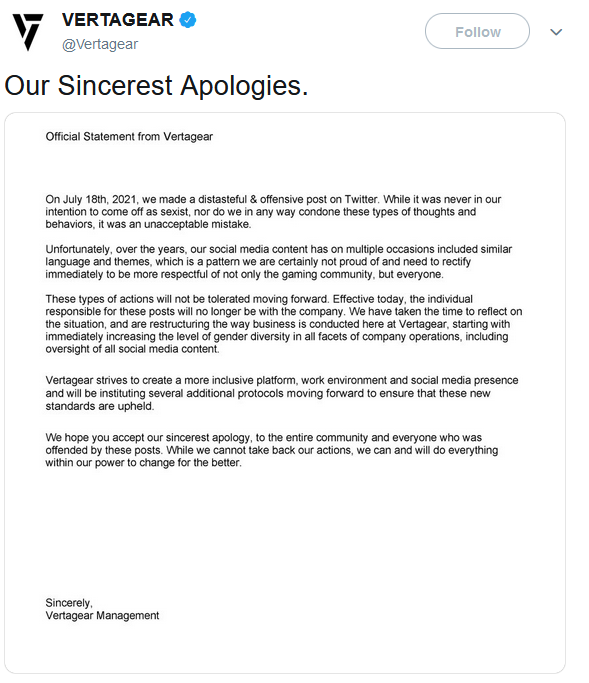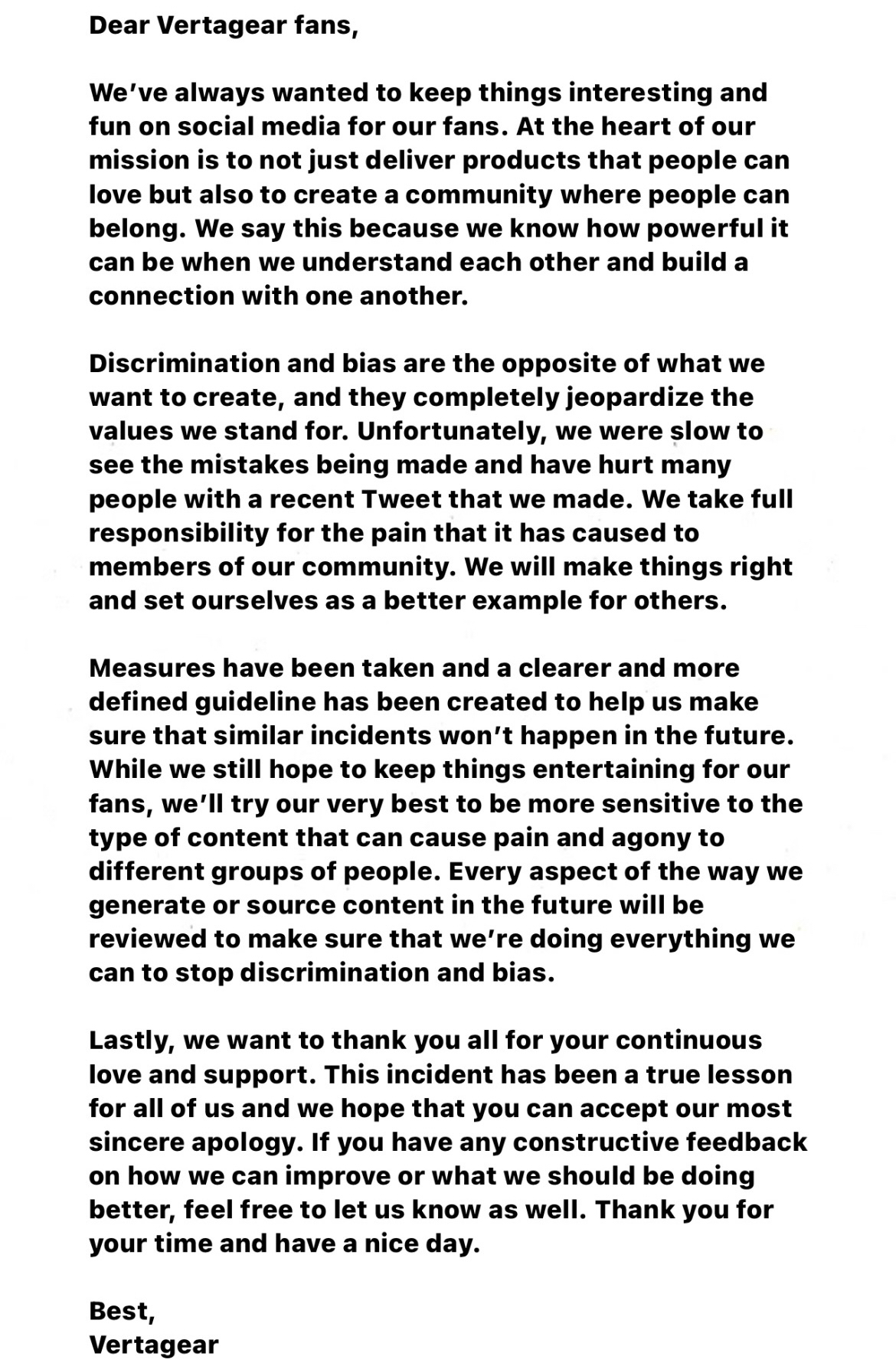 ---
As you can imagine the apology was not accepted and the outrage continued.

They want blood ​

A furry, can't have a thread with at least one of them.
Well, I could keep going all day, but you get the idea.
---
Before we finish the thread I want to let you know that gaming chairs are a scam and they fucking suck, staples office chairs are way better, cheaper and more comfortable.