Well we might as well have a thread about this to cover most of the major Vtuber companies on this forum because why not? I am not really a hololive watcher but maybe others here are so I will start with the 1st one.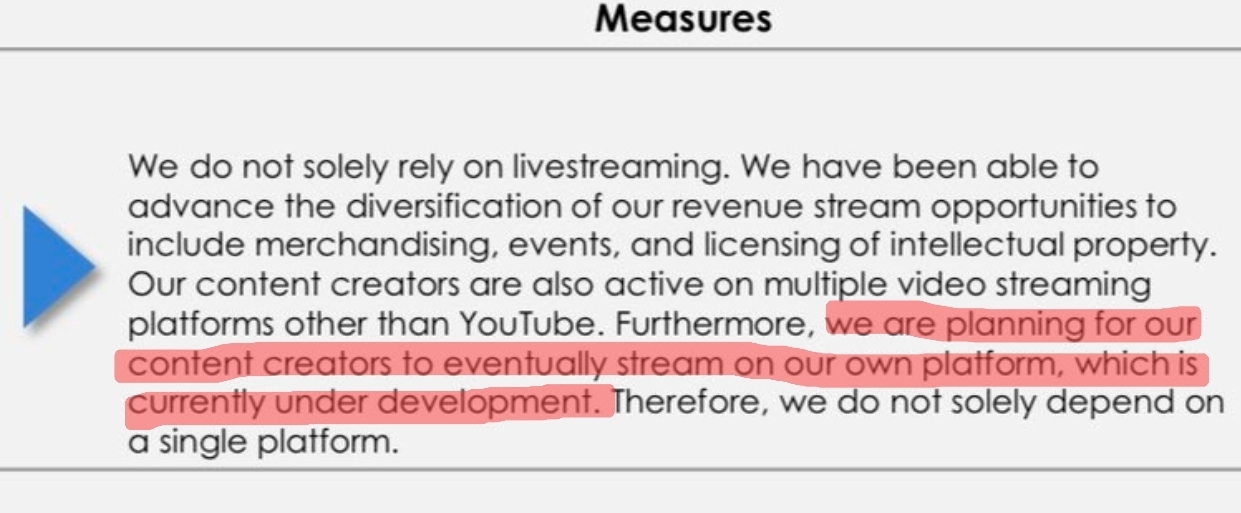 Current Problems: They are not as big as twitch or yourube so seeing how many people that watch their YouTube streams transition to their streaming platform will take a while. And I wonder how much money would have to be poured into starting this project.
Benefits: You don't have to share the net profits from your streamers with either Twitch or Youtube thus making a lot more money to make your corporation bigger.(Also I hope their website does Japanese to English translations when one of their streamers are live like Pekora instead of going through the trouble of downloading software to do this on live YouTube streams)
Sidenote: they are extending their branch for spanish speaking countries which is a supersmart move to do based on the weeb market there.