So on this article that I found recently while browsing twitter and working on my artwork(I multitask a lot), I discover that now Nyanners is officially the most hated Vtuber in history. Not because she bashes those that look like lolis, she also looks like one. She then deleted a youtube song and regrets it. Then recently, youtube removed the dislike video to show support for Nyanners.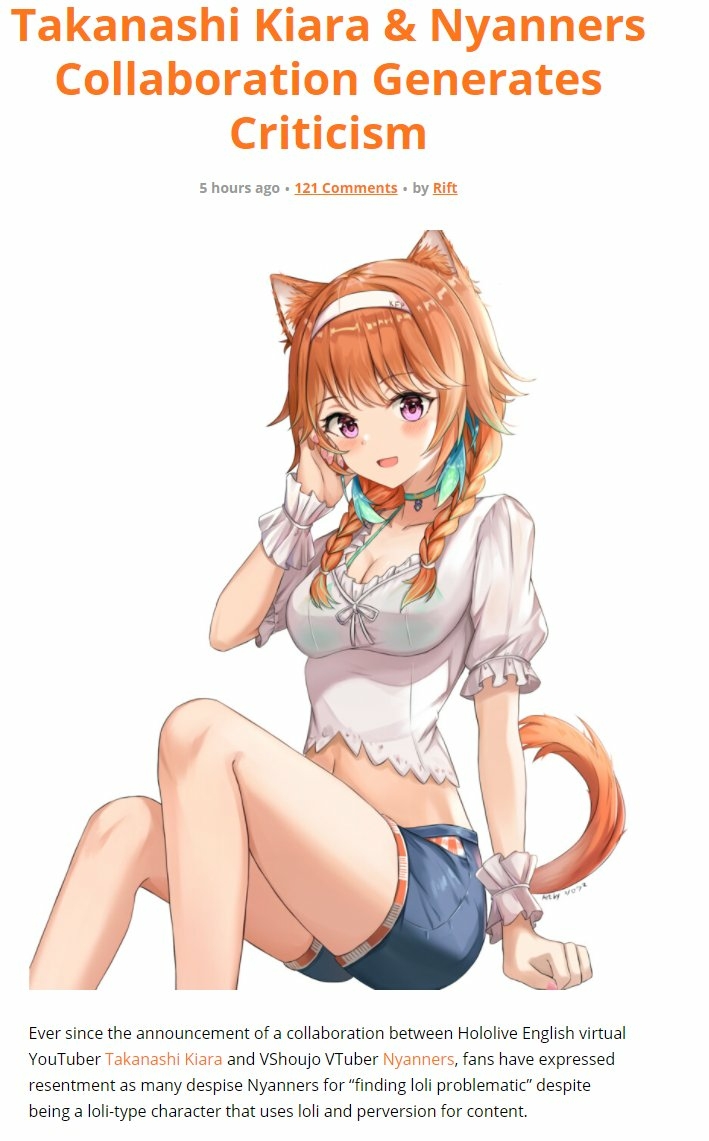 Link to more news other than the images that I am showing is here about Nyanners.
Here is my take. Nyanners is a hypocrite period. If I ever see her with another Vtuber that I watch, I either change the channel, or turn it off. If I recall, she even did a fun voice acting skit in Nekopara Volume two with Lost Pause and others. And decides to bail out of voice acting a hentai game. I'm not surprised that no one wants to see or watch her anymore because of that skit. But there are those that do which I do not understand why at all.