In a way this thread might raise awareness for other Vrubers of what not to do if anything, this thread might attract Vtubers to practice the importance of OPSEC
Vox Akuma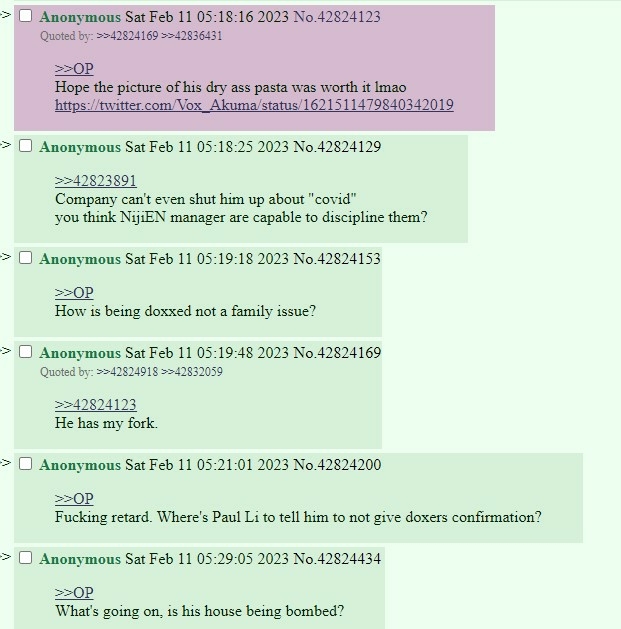 Aethelstan
Gave 3 locations before that would be enough to tirangulate his location.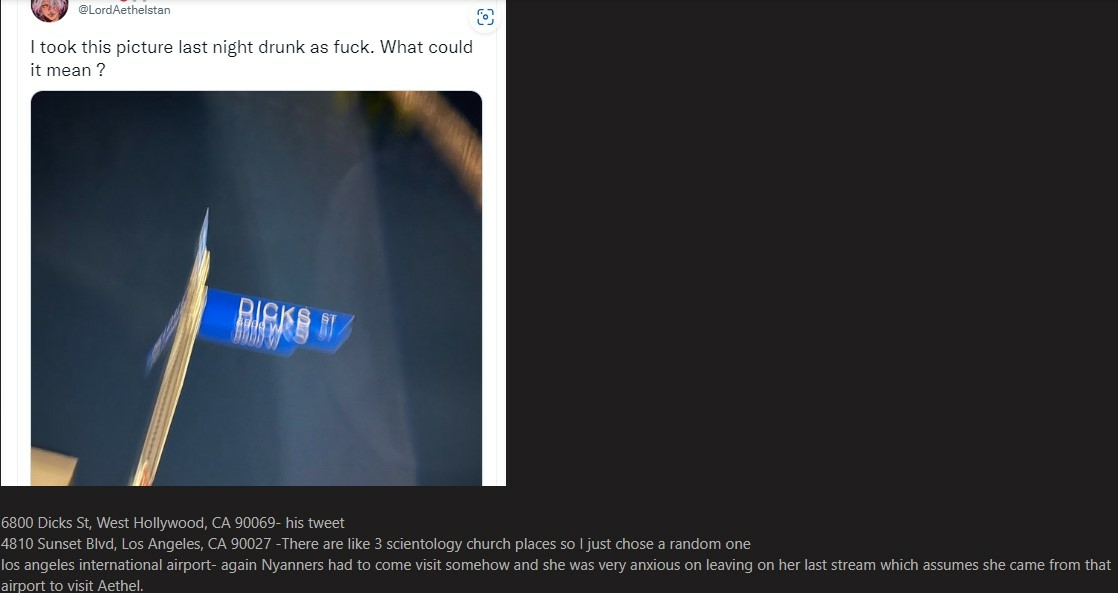 Snuffy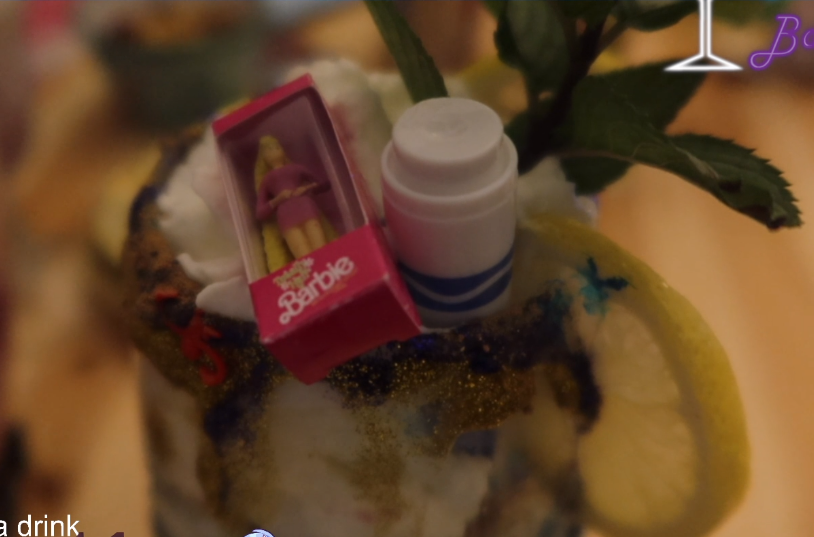 Basically, stated she was a bartender before so I guess you need to be 21 and considering the start of covid, her age and all that shit, it would sort of narrow it down what bars she might have been in ohio. She made herself seem like a shutin neet that orders groceries online but stated she went to a goodwill to get a glass.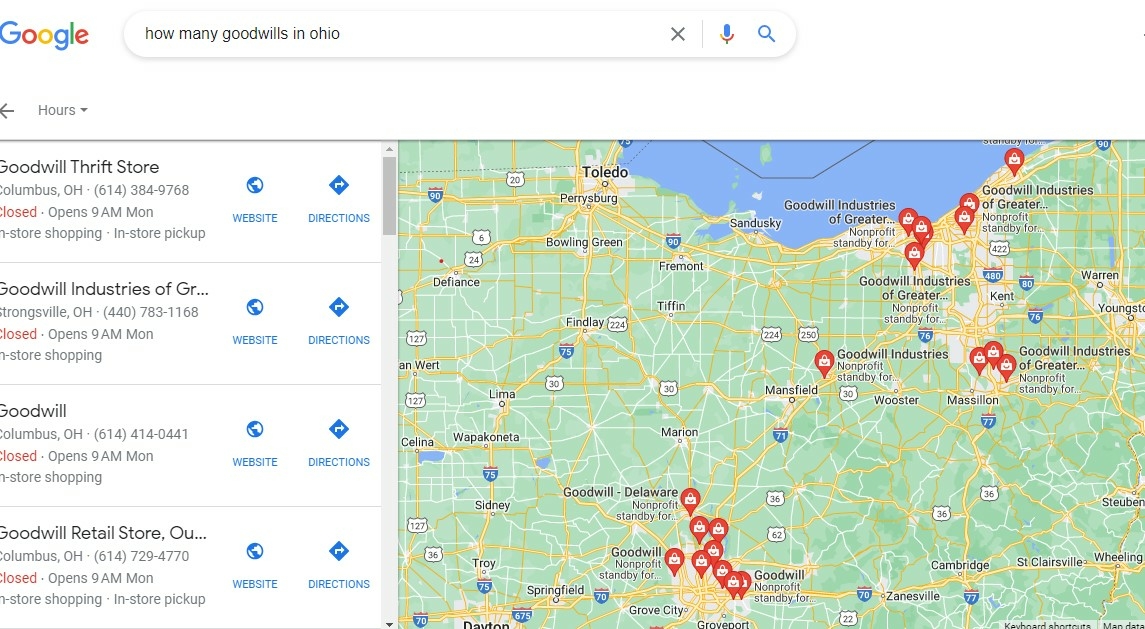 I was only watching this stream for some body ass shots but got none. No idea how talkative she was in her last drinking stream before this one today. Also stated before hanging out with Buffpup which we saw her IRL pics before but not techy, Roen or Shiabun. Based on other info talking about 50-dollar steaks while complaining about inflation might make me look up steakhouses near by those goodwills etc, also bitching about 13 dollar wine to chat on this stream makes me suggest she goes to red lobster everyday. She might unknowingly herself be the easiest to find if someone was dead set on finding her including watching her friends' streams like Techy being happy she tried steak before while having plans to move to a townhouse like her friend snuffy, go find Roen on a gay dating website in Ohio by matching his stream and what his interests are to gay profiles etc etc.
Pippa


uh oh, Vesper dating himself and its likely not gonna place him at 28 years old.... Not like anyone gives a fuck for maletubers lmao 36... its been posted before. Lia is livestreaming that new horror morgue game right now. Honestly a interesting horror game, never heard of one mainly...
kiwifarms.net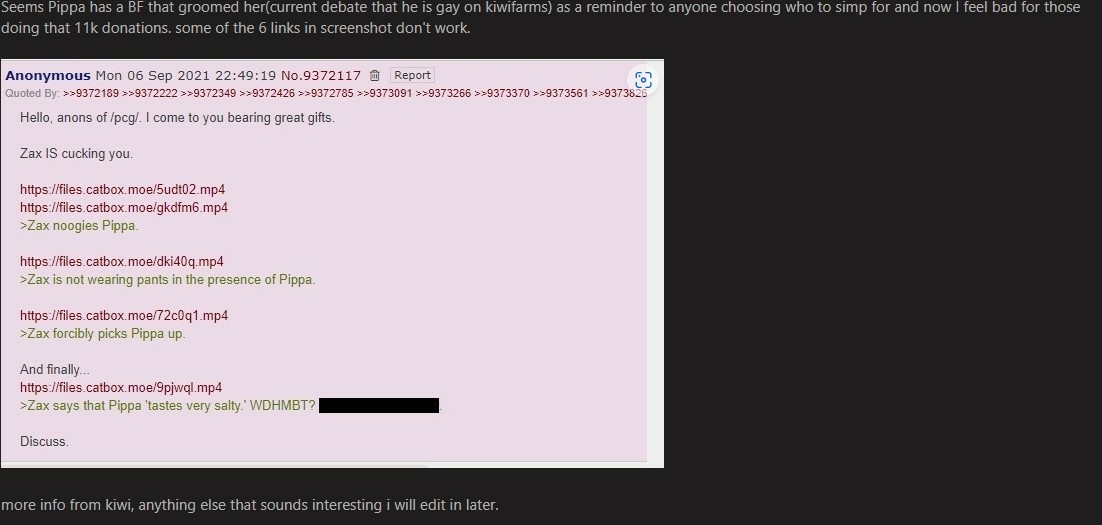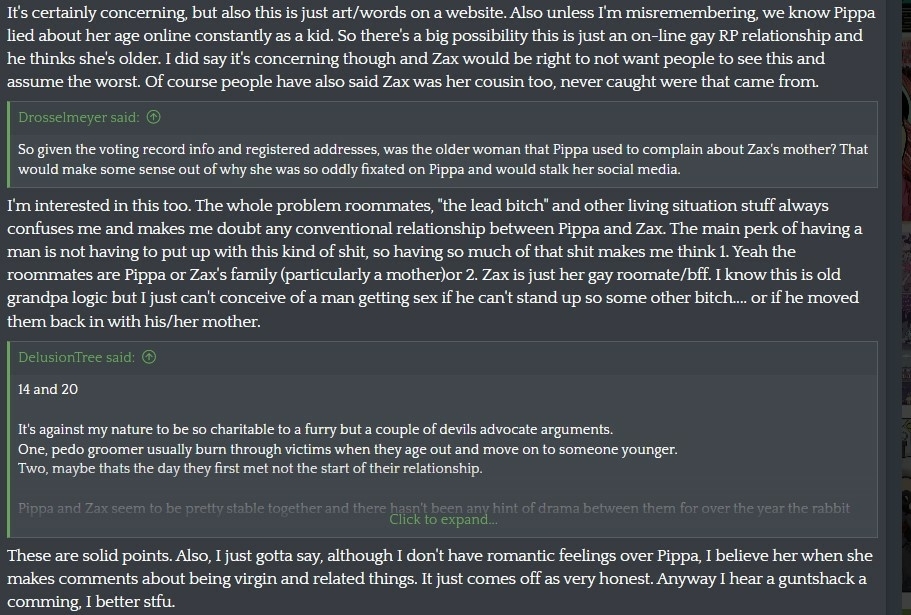 seems kiwi farms is down but we got the jist of this drama before.
obviously, their locations are not disclosed (i would have the courtesy to shut up and not disclose them if I did know) but hope they view these threads or have friends that view it for them to watch themselves what they say on stream.
Last edited: