After the explosion in popularity of HololiveEN a lot of those parasites saw the money and wanted a part of it, so now twitter is full of them and their retarded takes. It seems either nobody told them or they are just too fucking retarded to understand that is a bad idea to involve yourself into politics, drama, clout chasing, etc, if you want to be even slightly successful as a VTuber.
But here we are, let's laugh at them.
And to start us off..
CriticalReikan
||
Archive
The account, with all the black flags.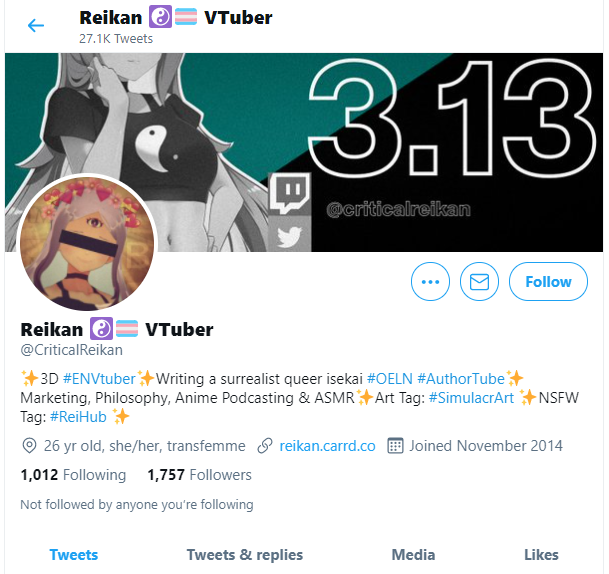 A thread of them complaining about Vtubers. Attempting to speak for the entire community
Last edited: