Like the title implies. A U.K. comic book publisher was crying Racism against a comic book writer for portraying police officers in a good light.
The comic is on Indiegogo right now, and he was just promoting it on Facebook till a U.K. publisher couldn't resist making a woke reply
on never wanting to publish the comic, because Muhh..... racism!
They eventually got so afraid that their woke comment would make them Go woke, Go broke, that they deleted the comment and replaced it with a just "ok" reply.
Afterwards, they claimed to be victim of harassment, which is mostly just BS seeing as they barely ever show evidence.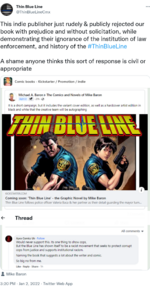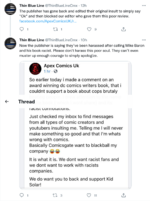 Archive
For people interested, Here is the Indiegogo page,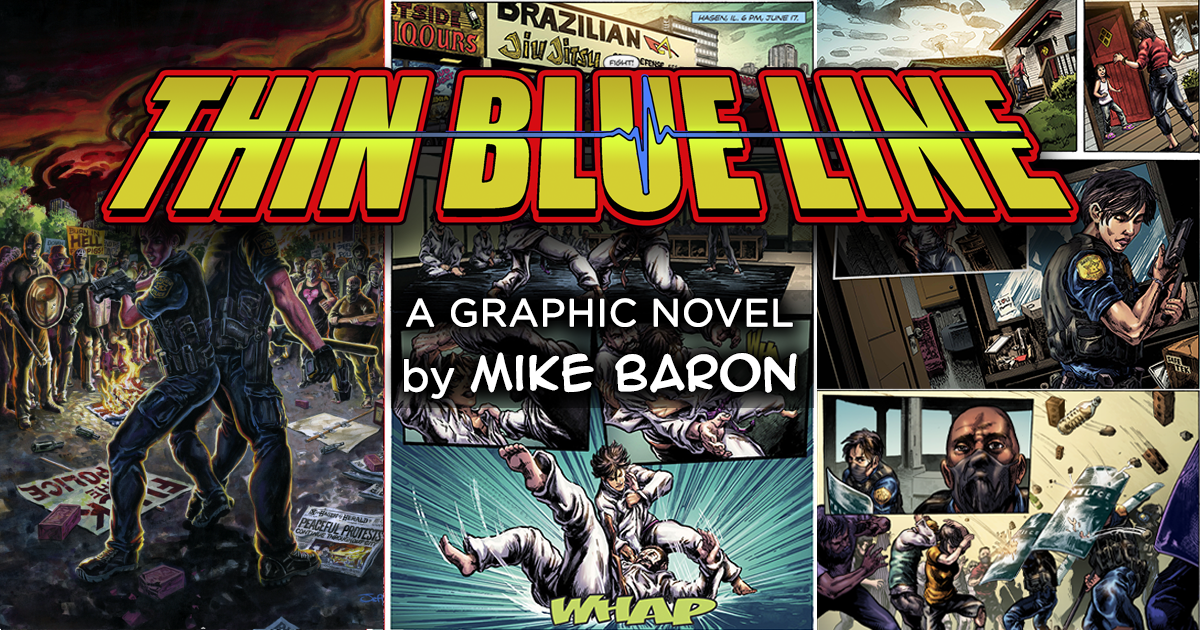 Raging mobs burn down the city as two cops fight for their community... and for their very survival. | Check out ''THIN BLUE LINE' the Graphic Novel by Mike Baron' on Indiegogo.

www.indiegogo.com
Last edited: