varishangout.com
Regular
Translator Extraordinaire
There are a ton of small changes in almost every dialogue in this game that are not included in this thread because it would be too much work.
You have the option to switch to the JP txt/VA.

(I'm done with this thread, I'll leave the untranslated screenshots at the bottom if anyone else want to translate them)
[Spoilers]
<-

​
Fast friends from the day we met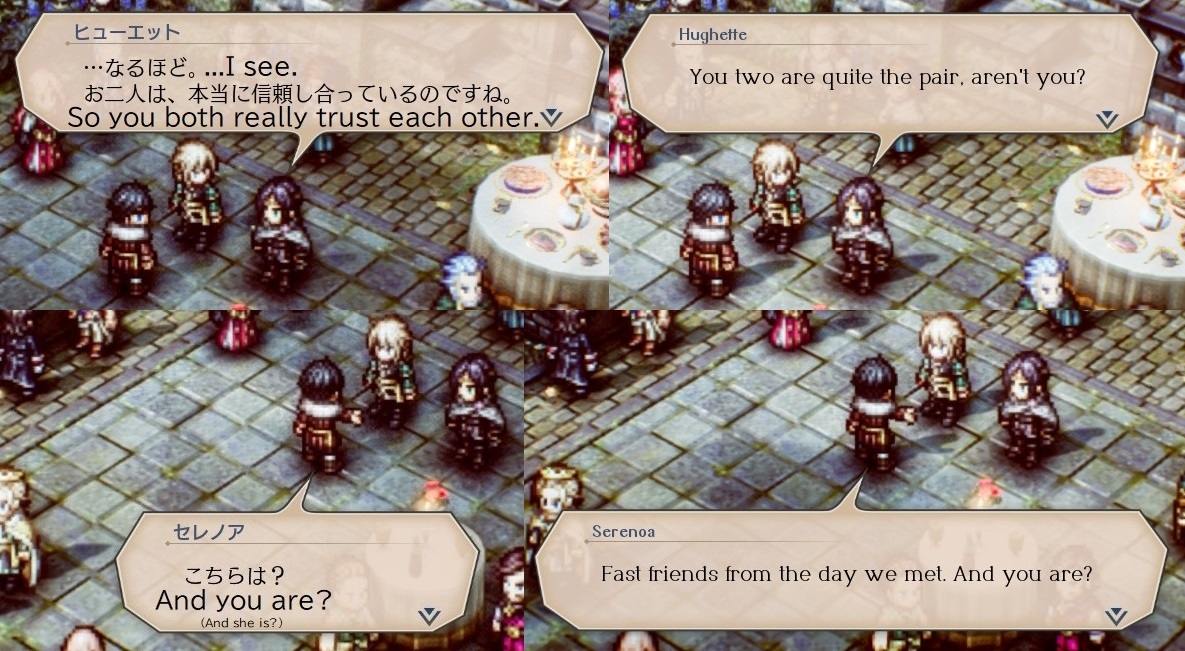 JP Seronoa just asks Roland to introduce her. Eng sounds like a line written by a fujo-lizer.
The strong whamen over there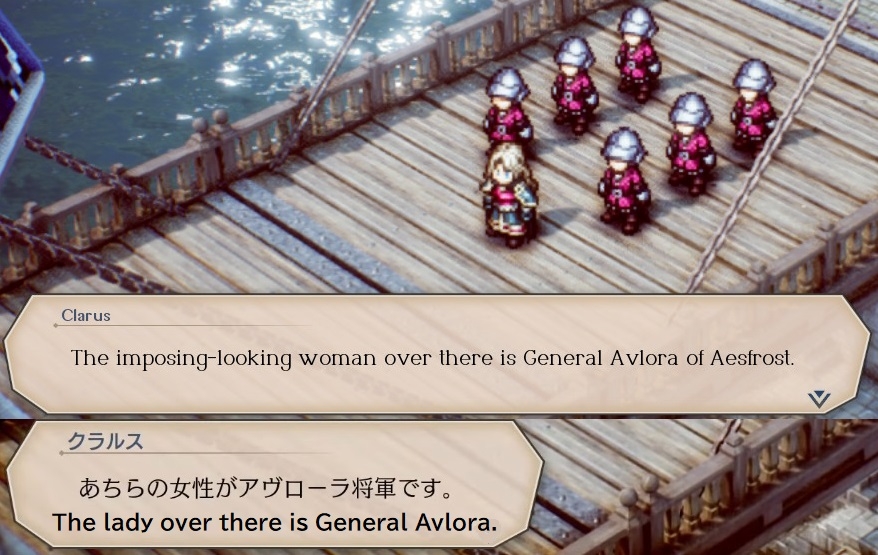 You wouldn't like her when she's angry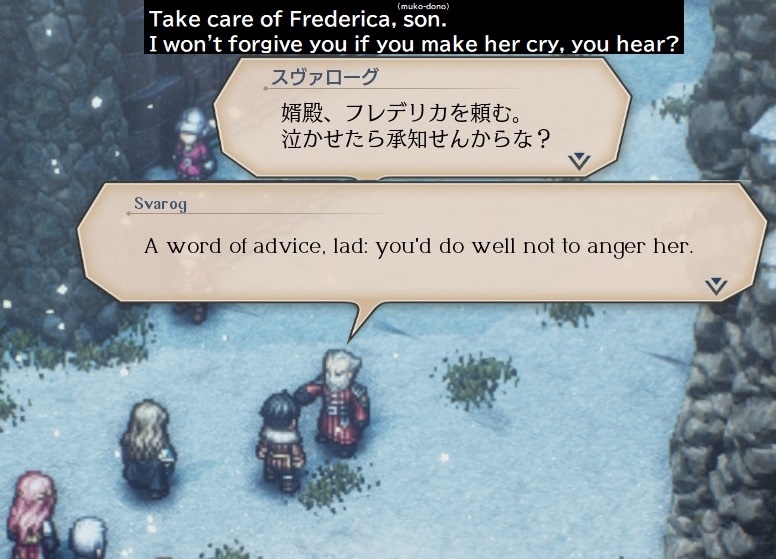 JP Svarog is being fatherly, Eng is reddit.
And what is she doing with us!?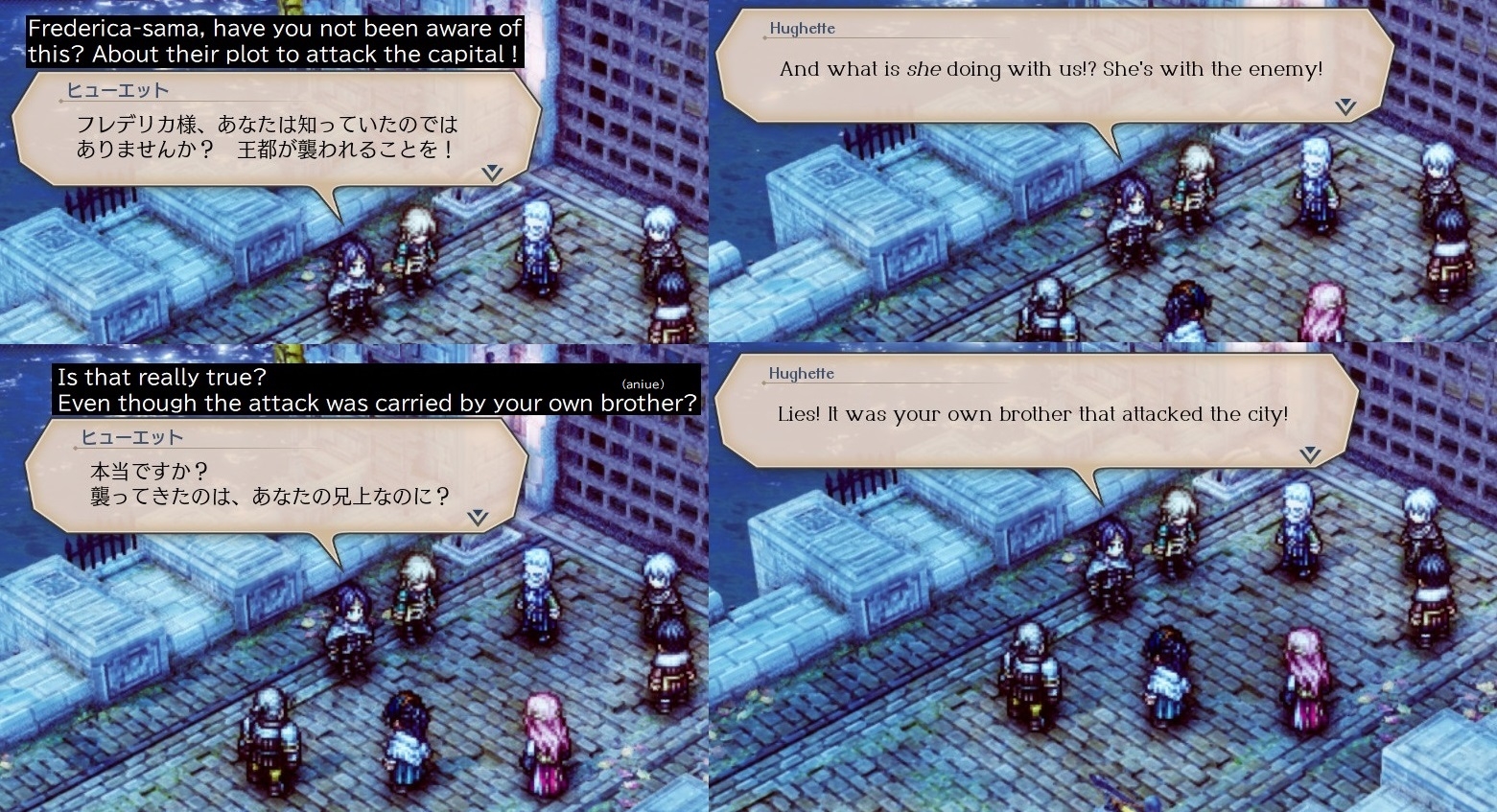 JP Hughette has a doubtful tone, but still uses polite language. In Eng she's just calling her a traitor.
Rewrites I don't like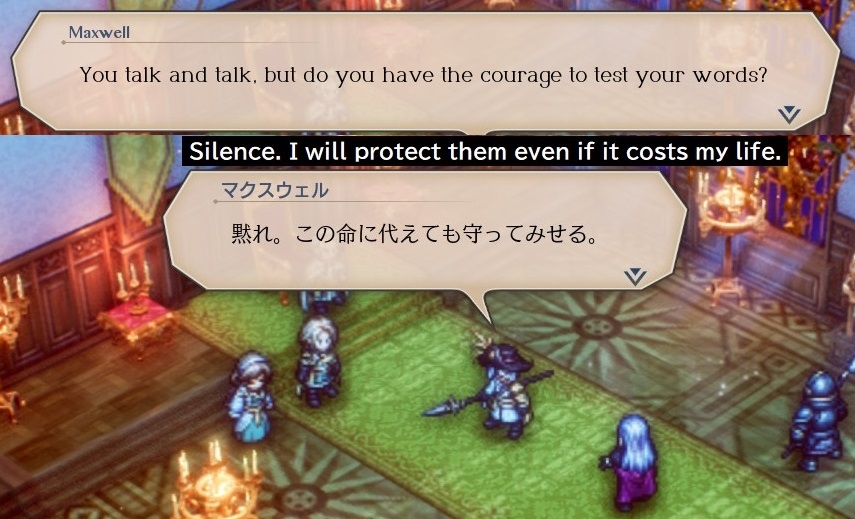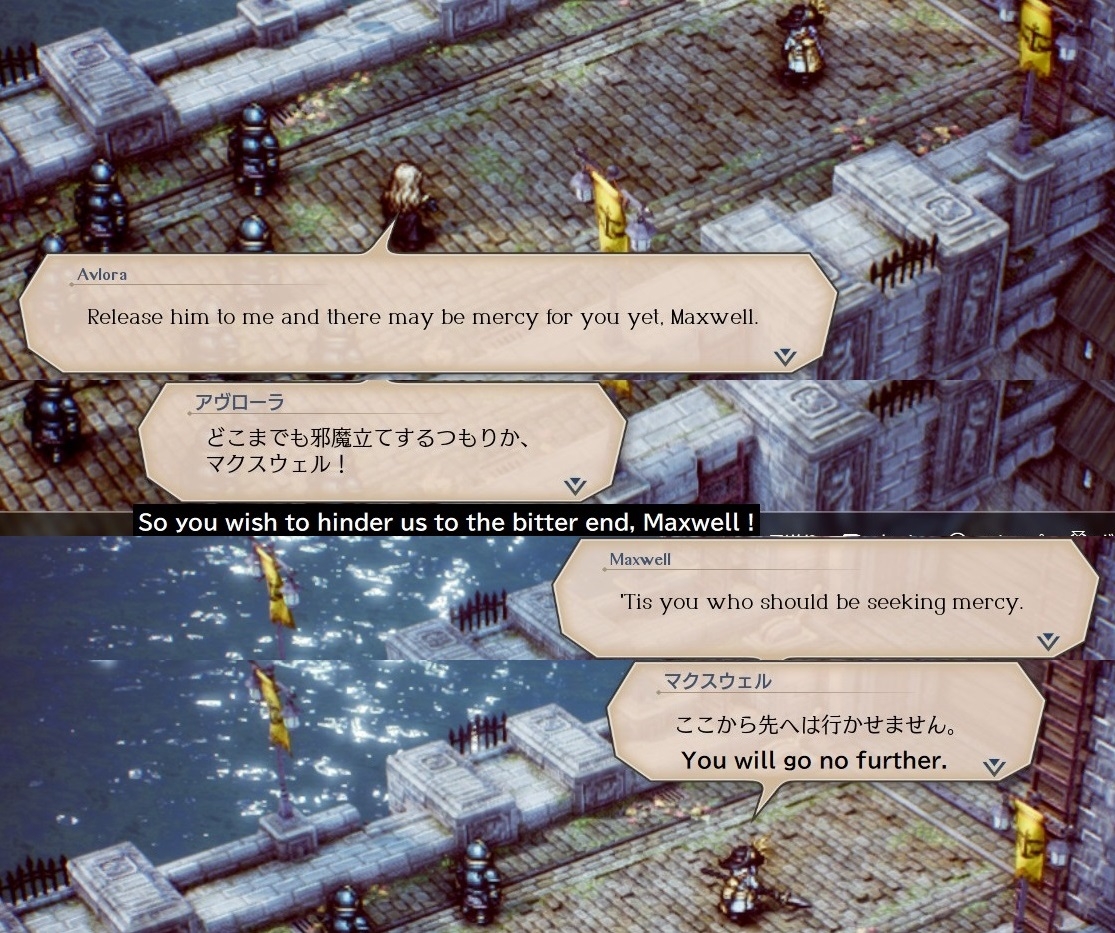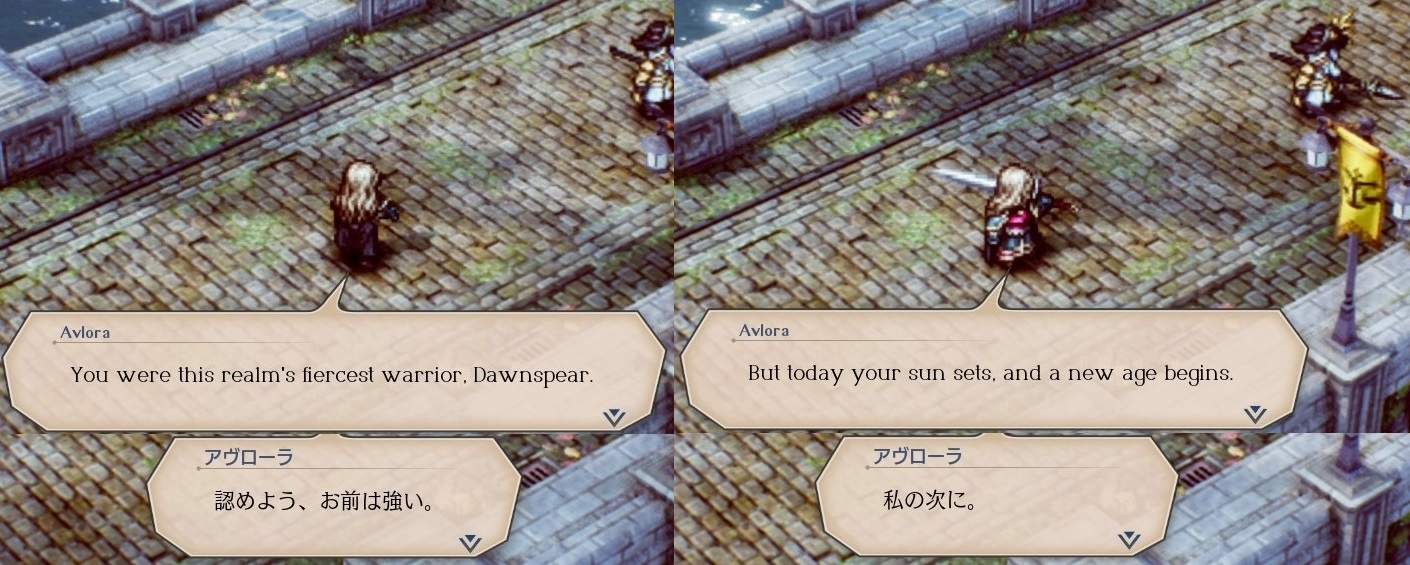 My children and people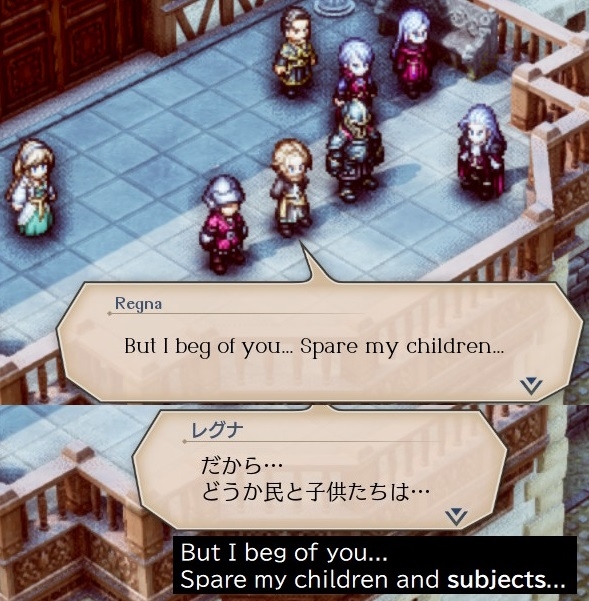 民 is untranslated
Woman to traveler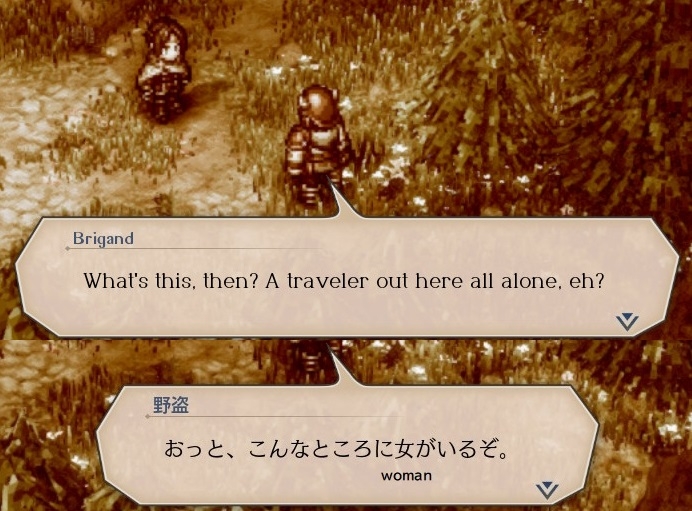 Tadahitori no tomodachi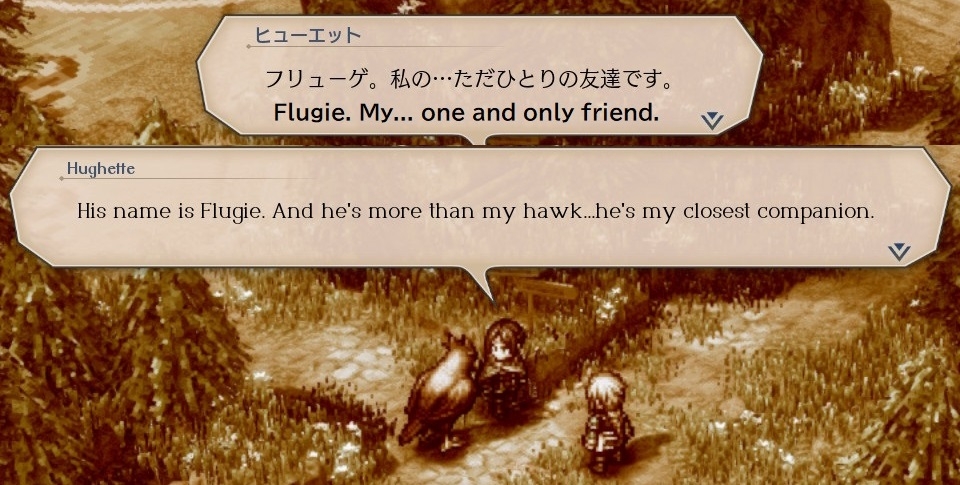 JP version makes her sound like a lonely girl.
Slap my ass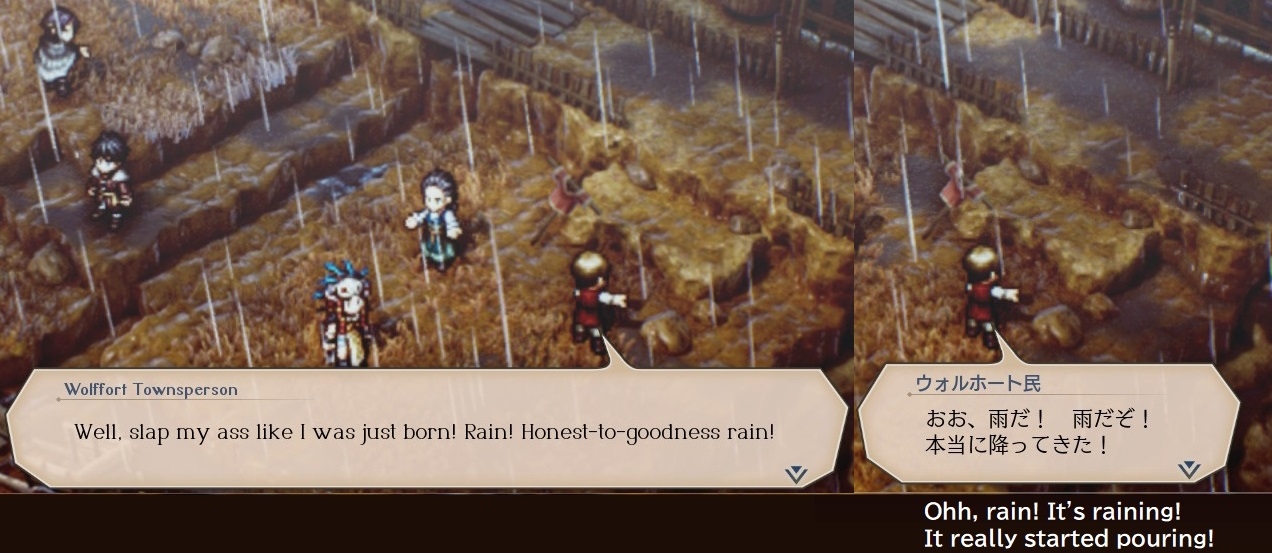 "Rain! Honest to goodness rain!" would have been good enough
Hostess to Barkeep
"Be cheered up by my customer" was also changed to "letting my customer wallow"
More words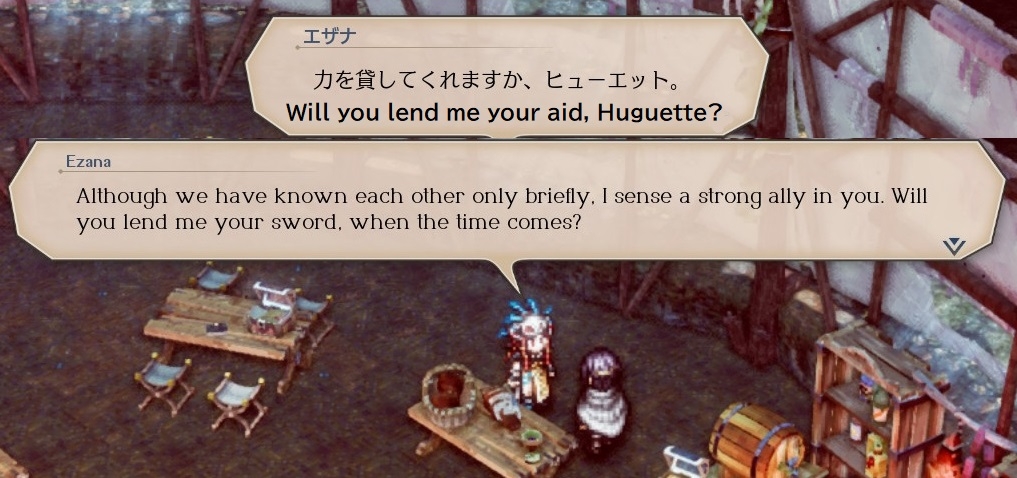 Lover boy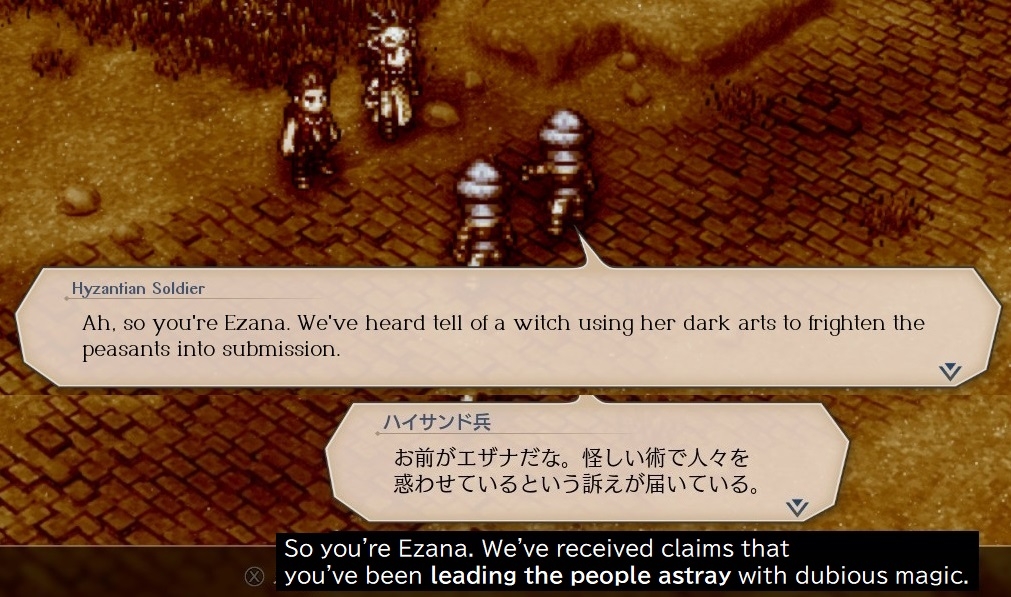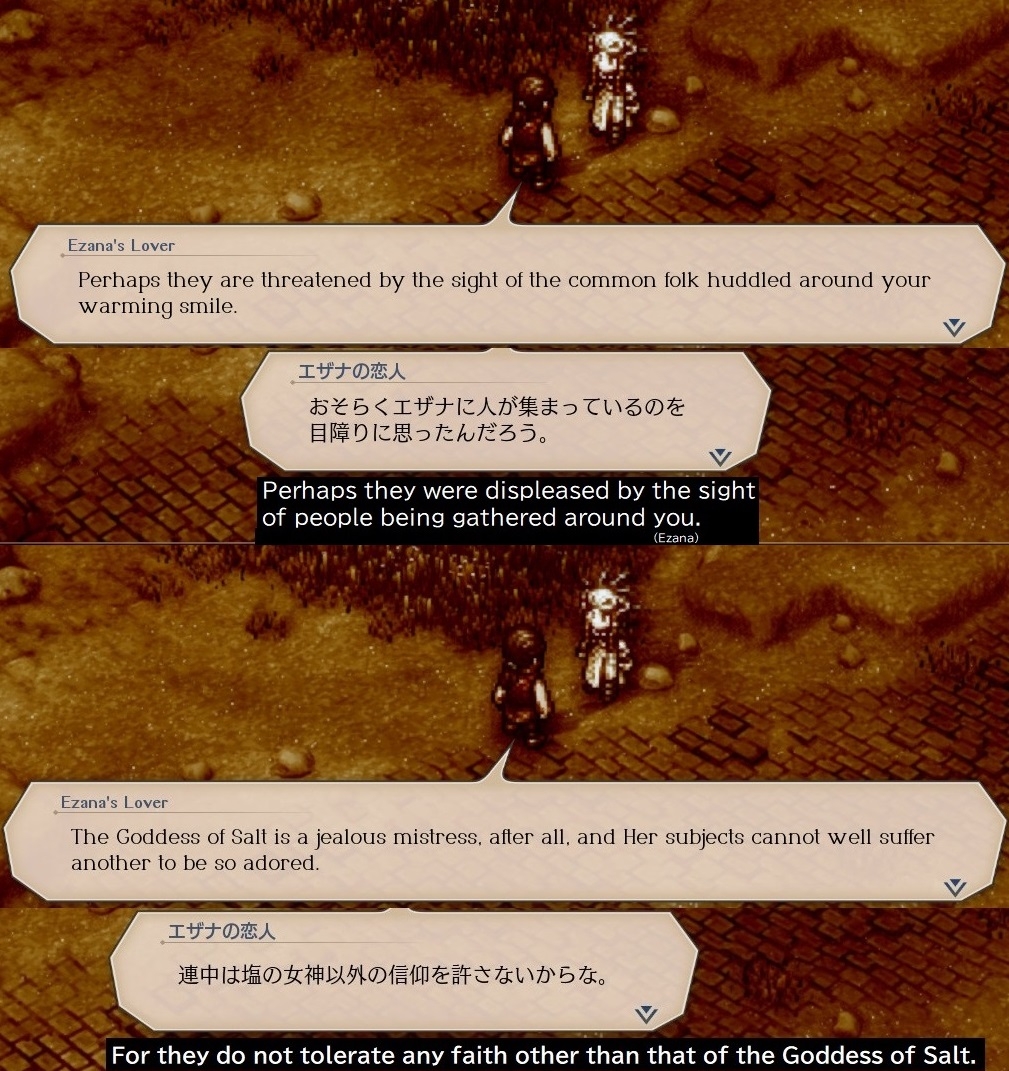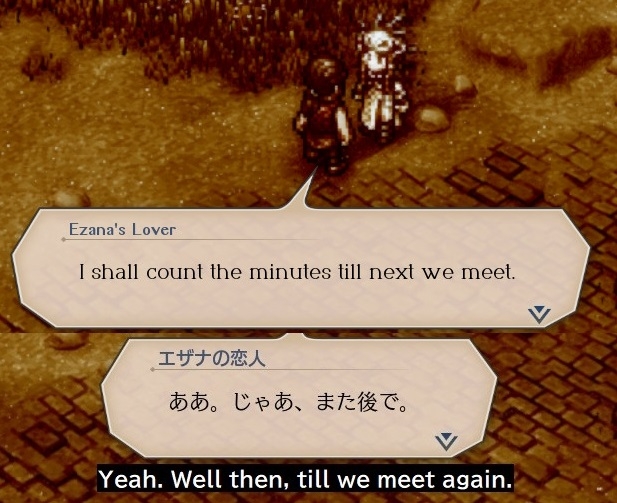 Context:
Ezana is a shaman who can summon rain. Hyzante control their people with religion.
"Lead people astray" was changed to "frighten into submission" and her lover was made flirty.
I spit on your coin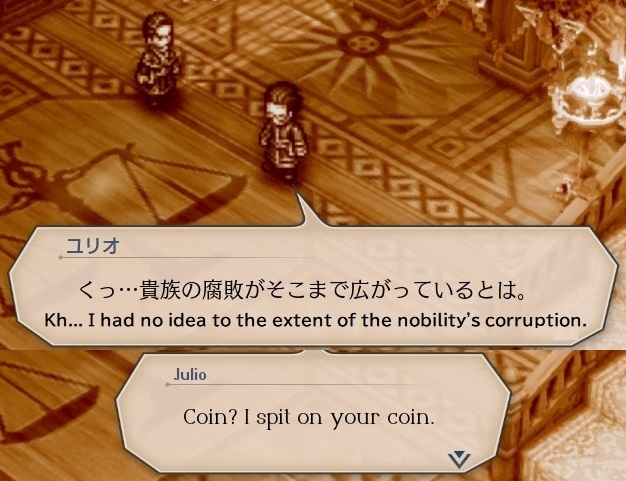 I hate how often I see the word
coin
in the eng version.
Katte na koto?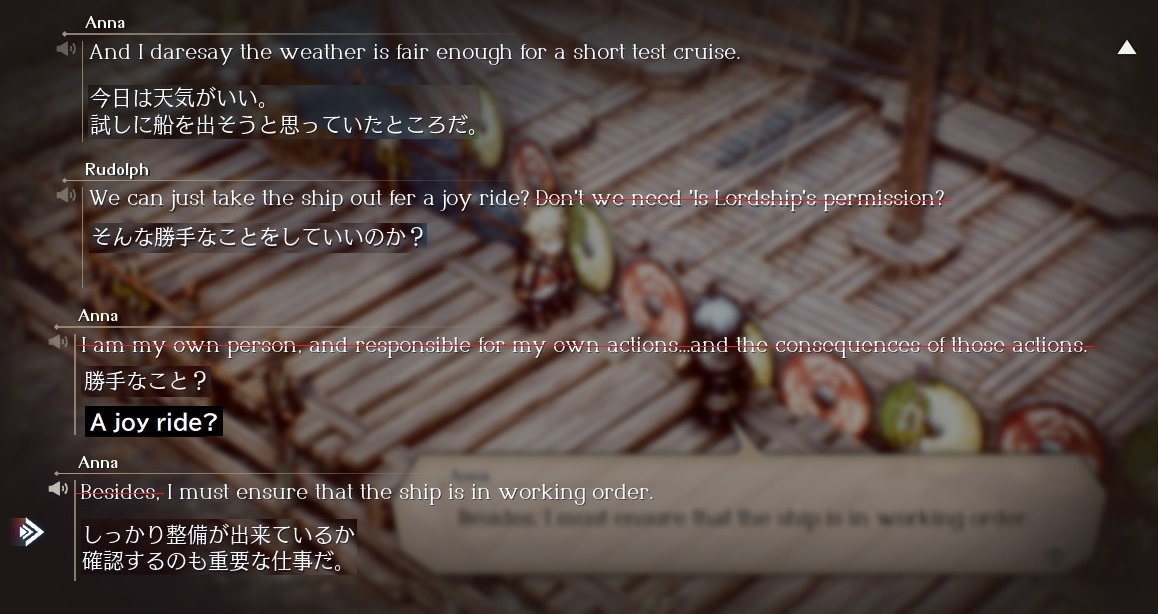 JP: frivolous? making sure that the ship is in working order is also an important task. (fake reason)
EN: I make my own decisions, and we might as well check the ship. (Strong, independent whamen)
Male&Female soldiers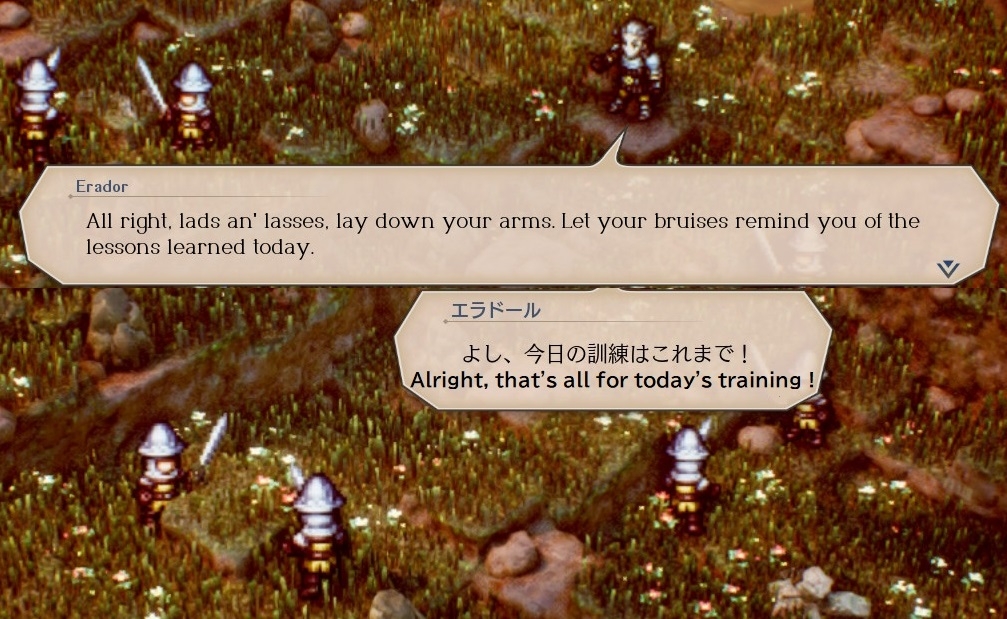 More text and the localization adds the fact that the generic soldiers are both male and female.
I spit on your forgiveness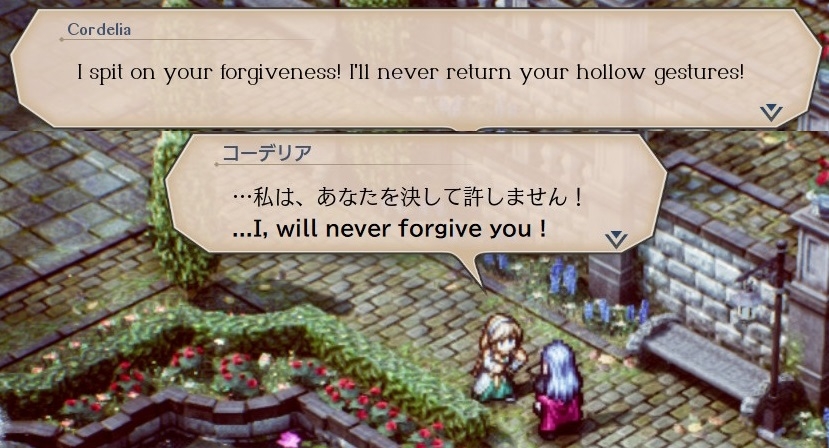 Tough and Beautiful woman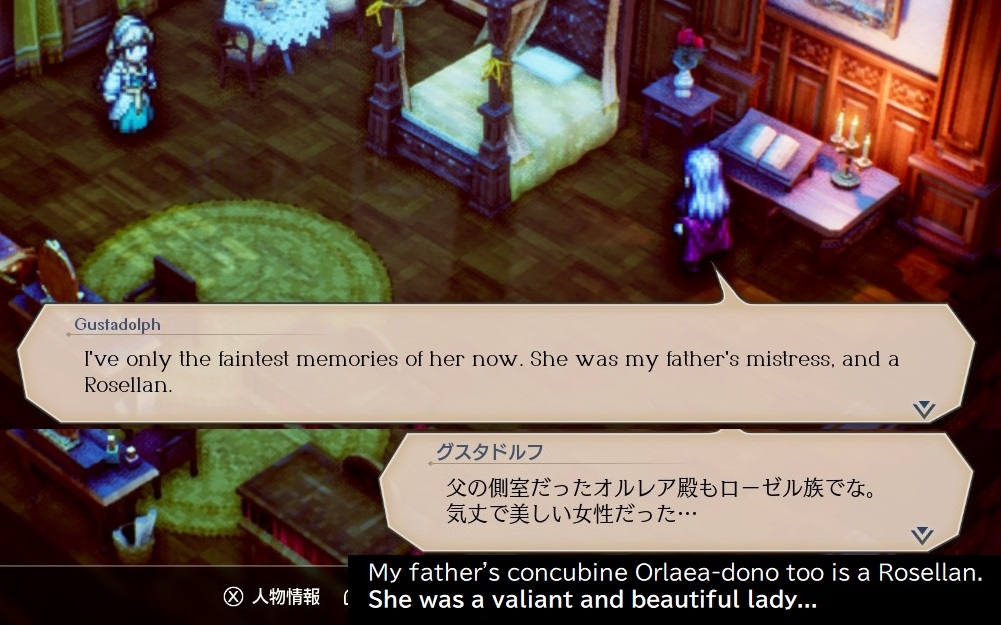 Precious 神の子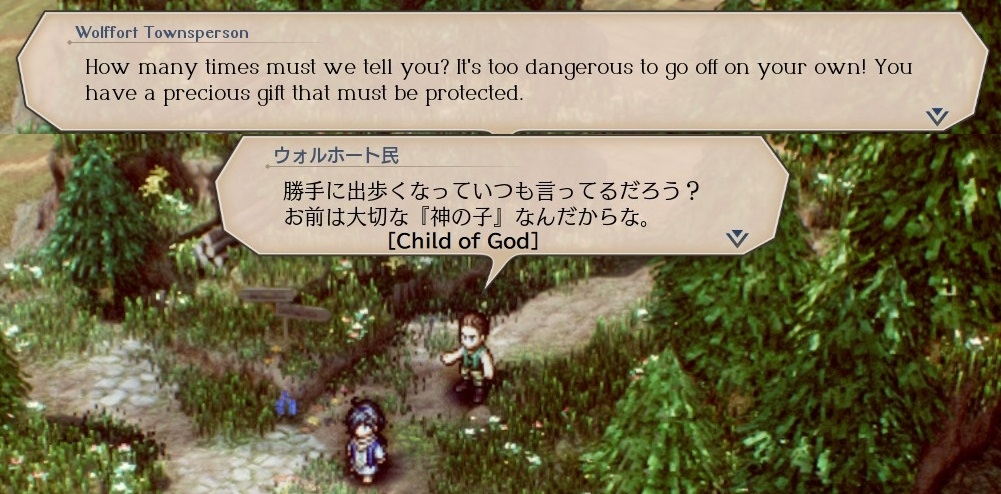 Mistranslation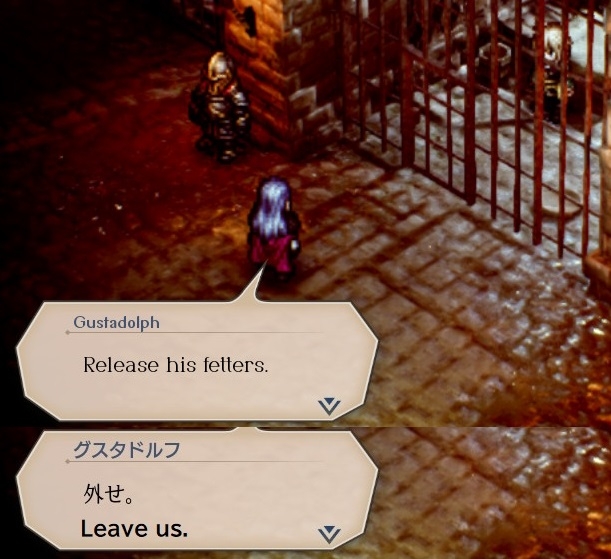 Gustadolph says "外せ" and the soldier leaves. The translators interpreted it as "remove (his cuffs)" despite Roland not being chained.
Kimae no ii otoko wa kiraijanainee

They made her polite for some reason.
Different Tone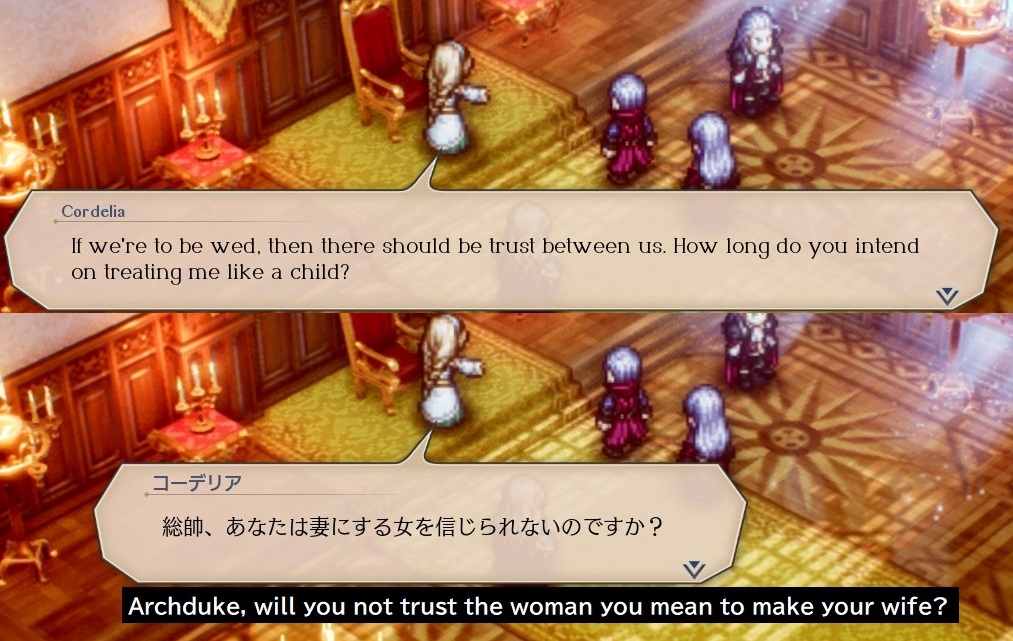 Eng Cordelia talks like she does not know her place.
Decoration to puppet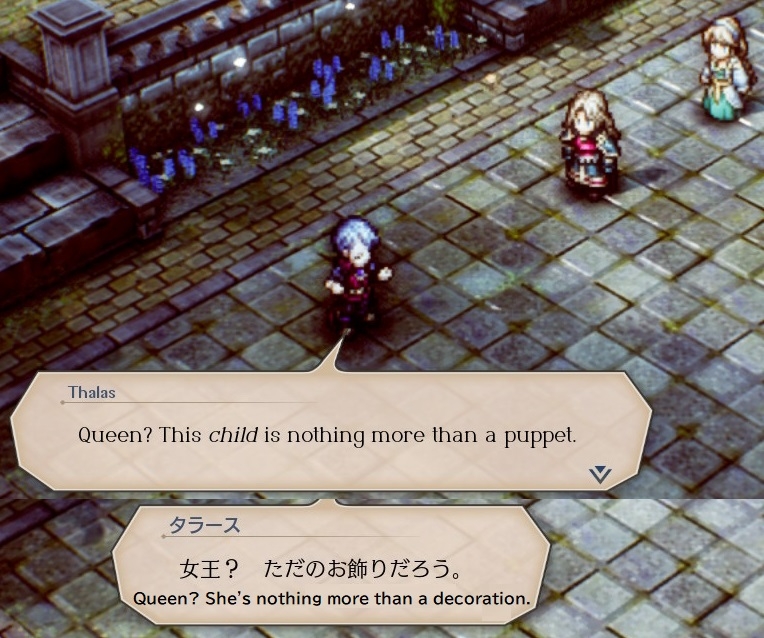 It is correctly translated to
decoration
when she says it about herself though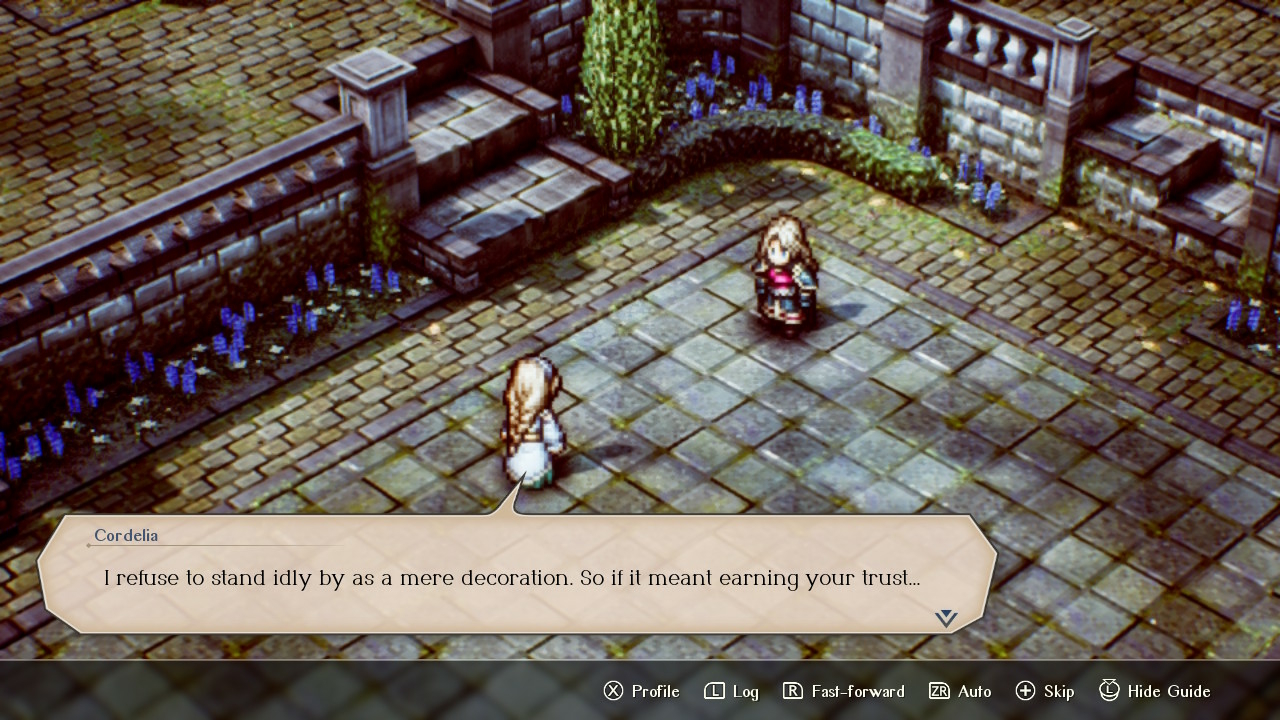 Tatakau chikara mo nai onna

sono onna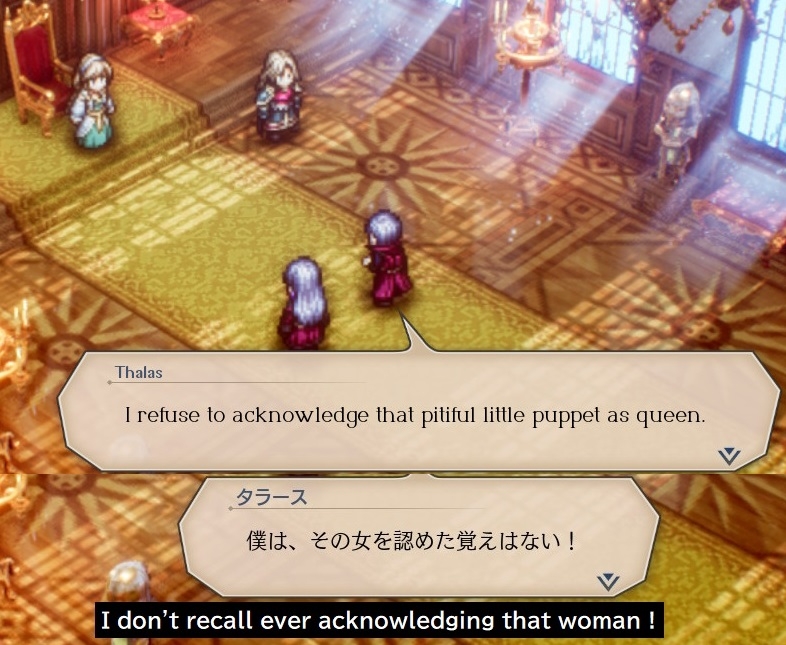 Kweens don't flee
I just don't like the line
Female merchant might draw attention
Boku ga kawaigatte yaruzo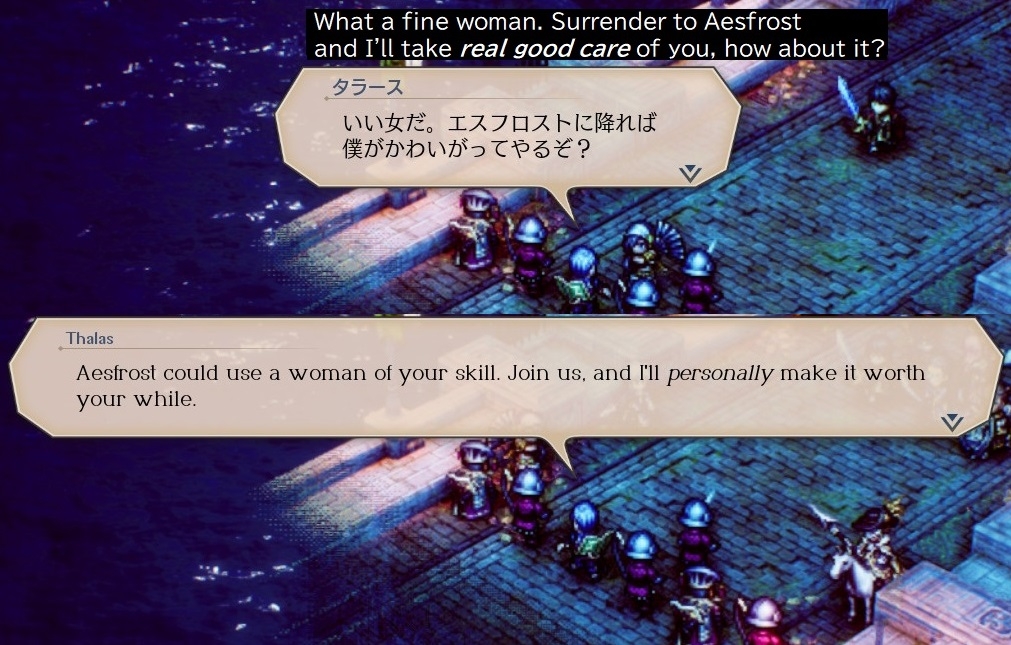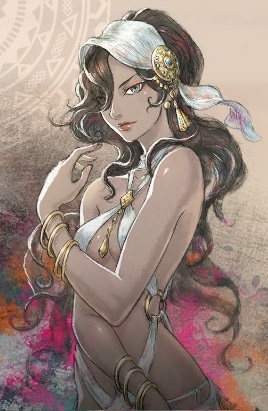 Swear to be my dog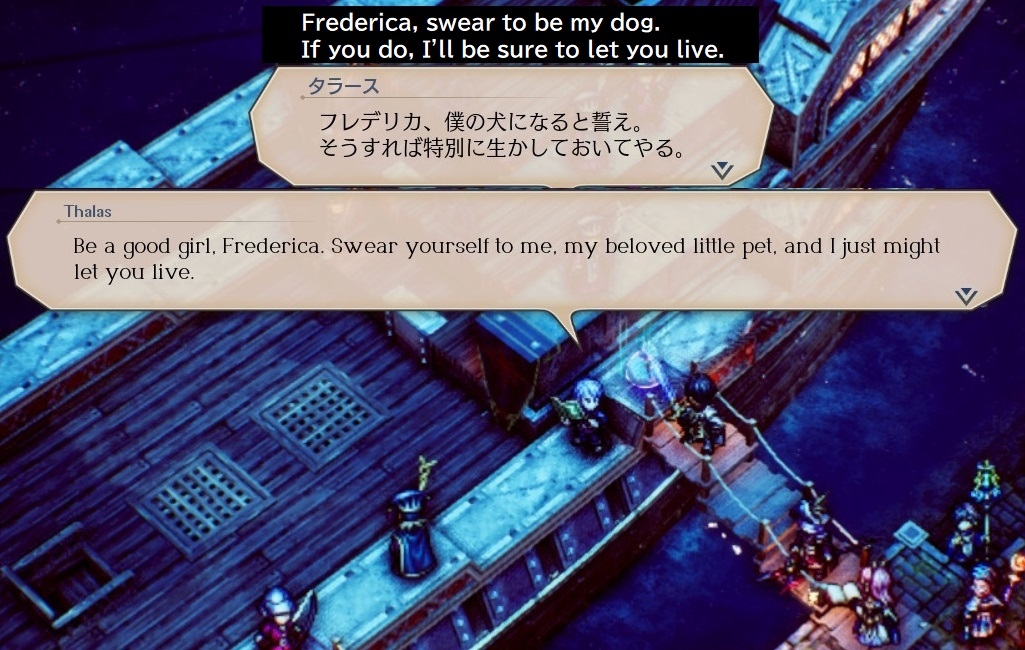 Does not give a shit

No Patriarchy !

How did you find out about it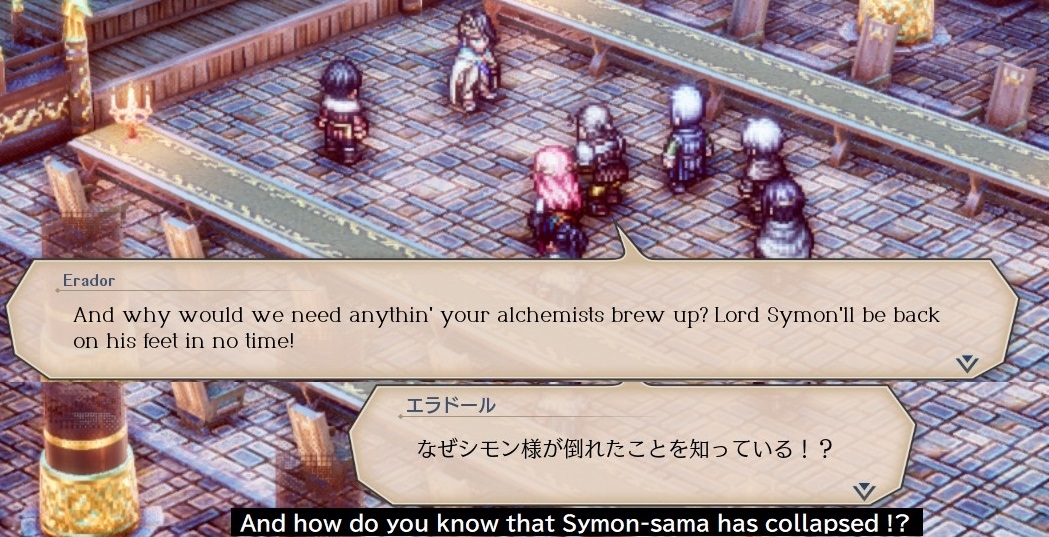 偽りの罪 (Untranslated)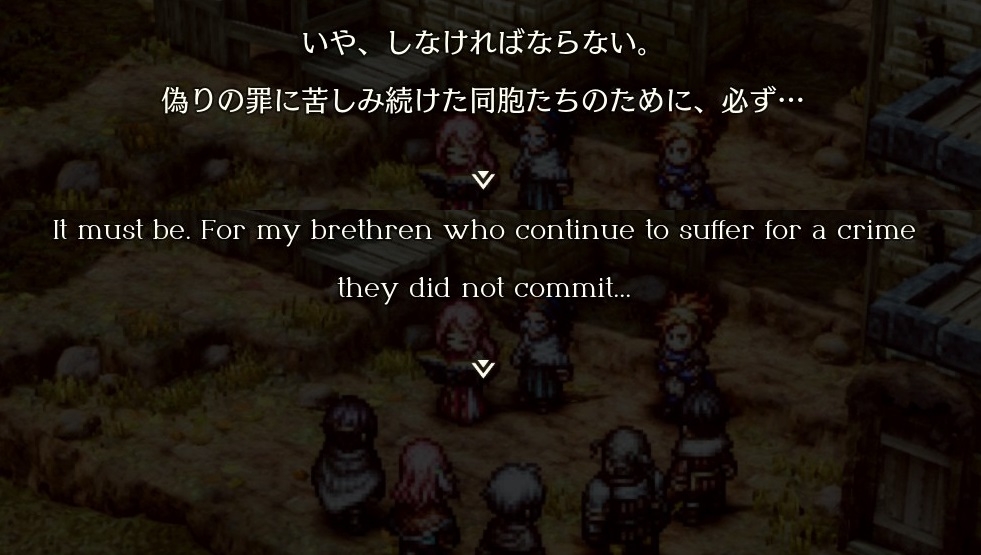 Fabricated Sin
is mistranslated here, but is later correctly translated when
said by Benedict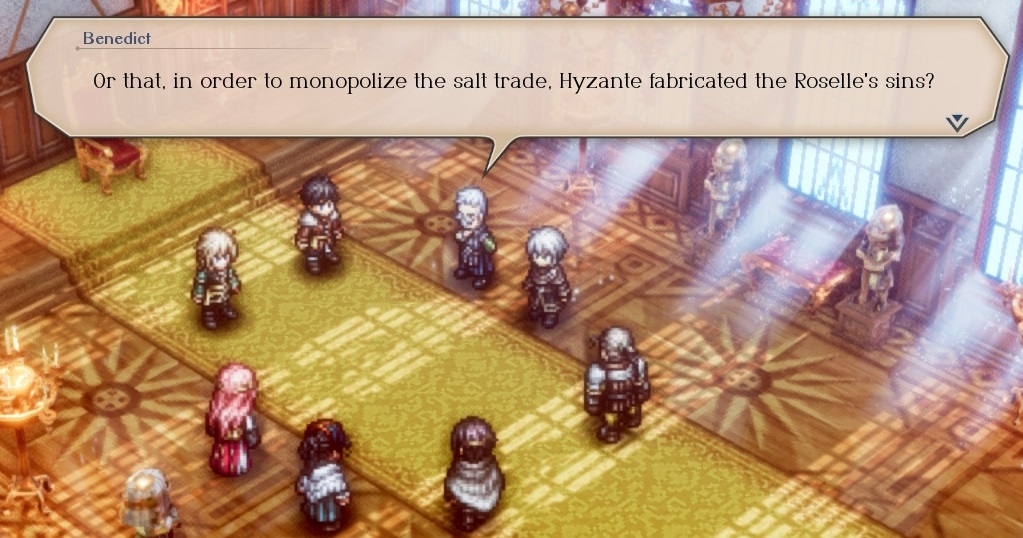 (maybe different translators?)
With the religious elements it's stupid that "fabricated sin" was changed to "crime they did not commit"
Roselle Pride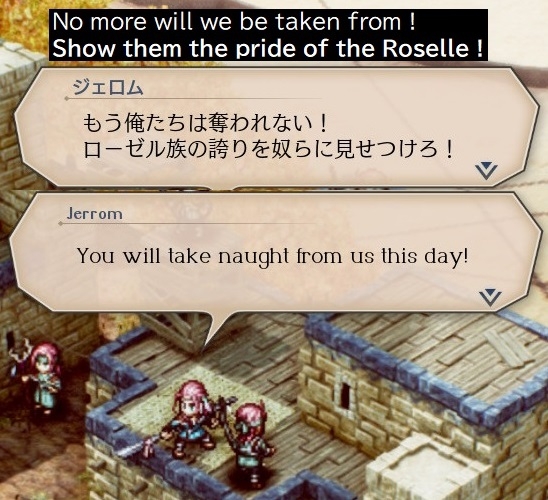 Now you too are baddies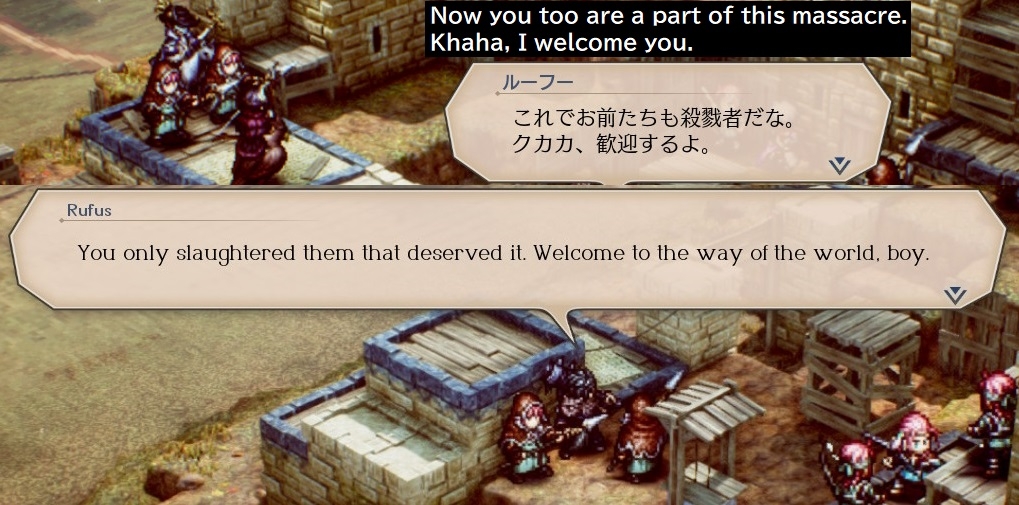 MC want to negotiate with the Roselle, Rufus want to take them by force. When you end up fighting and killing one of them by the MC, Rufus says that you're the same as him now.

Smugette


I made him better? (Untranslated)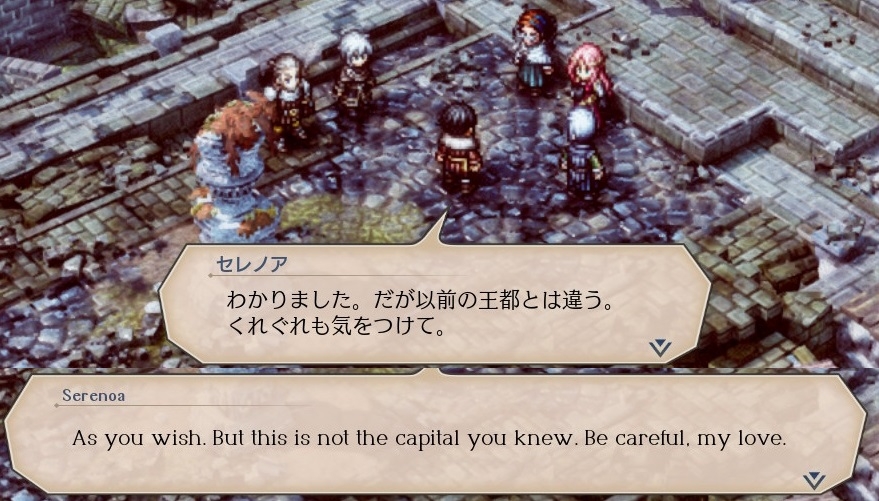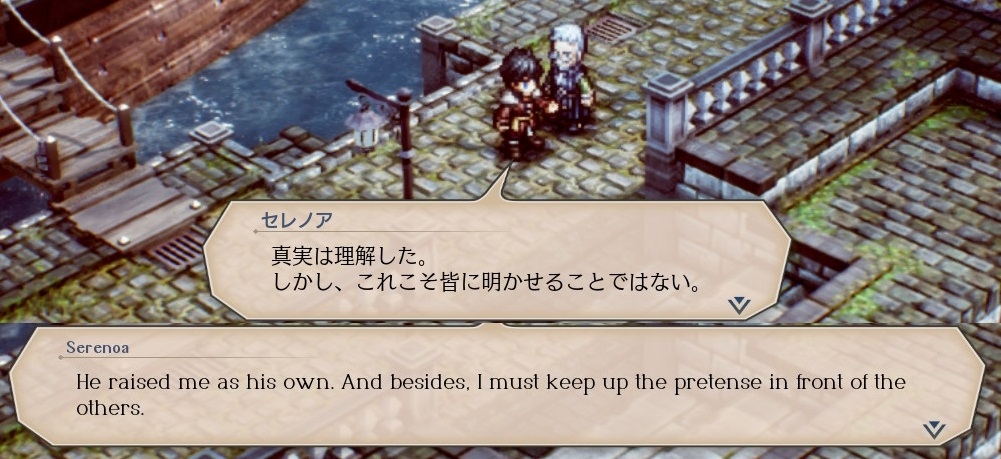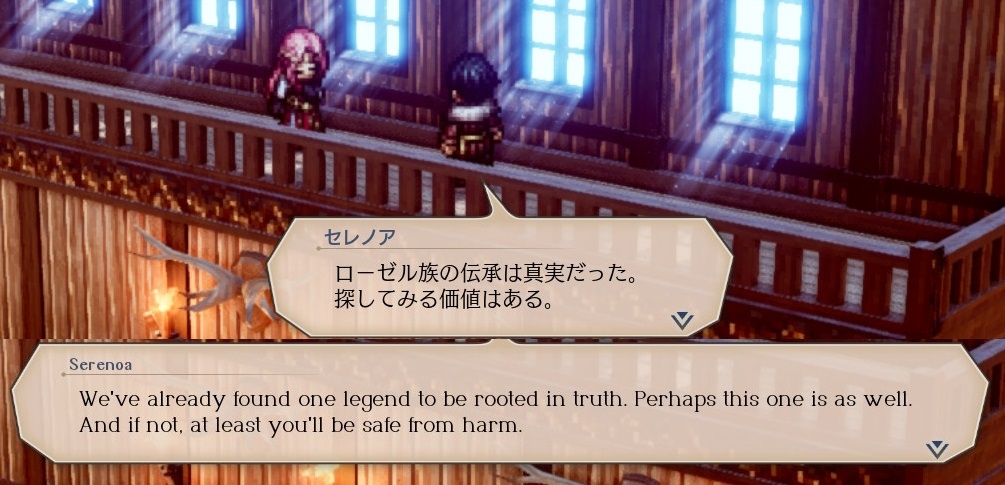 Localization adds "my love" "he raised me as his own" "And if not, at least you'll be safe from harm" to Serenoa's lines.
Request -> Order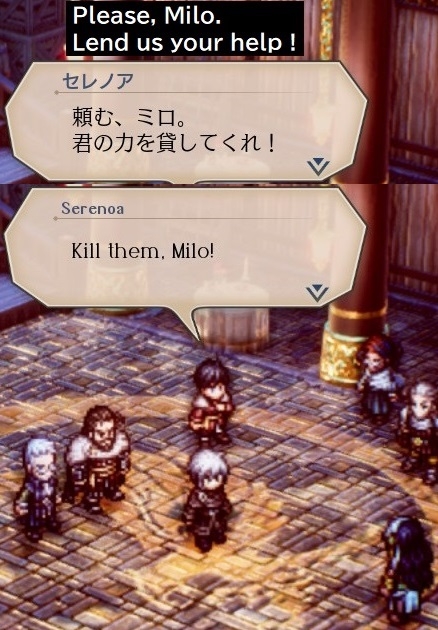 More "we made him better"?
Same tone, but...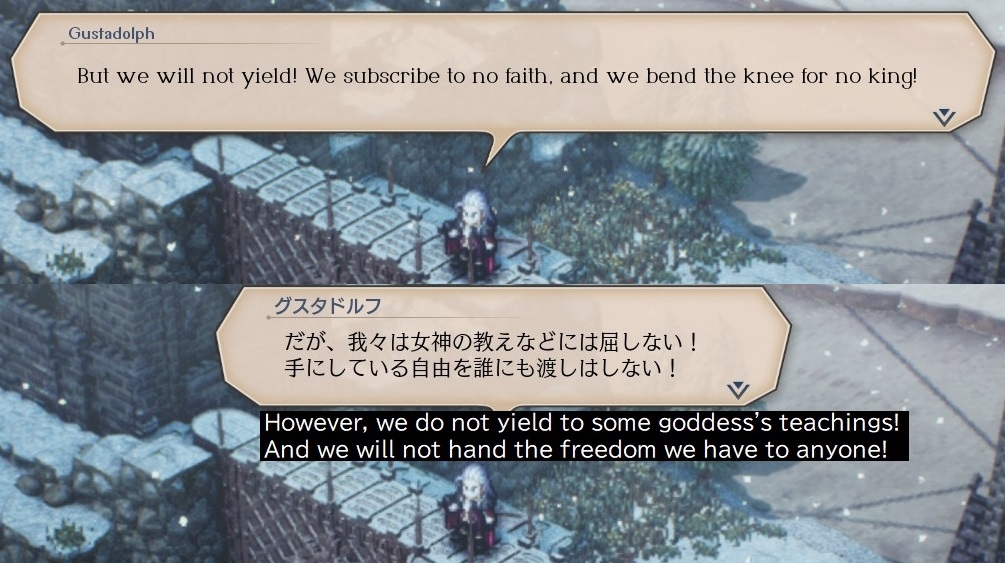 あなたの主

Frederica will never forgive me...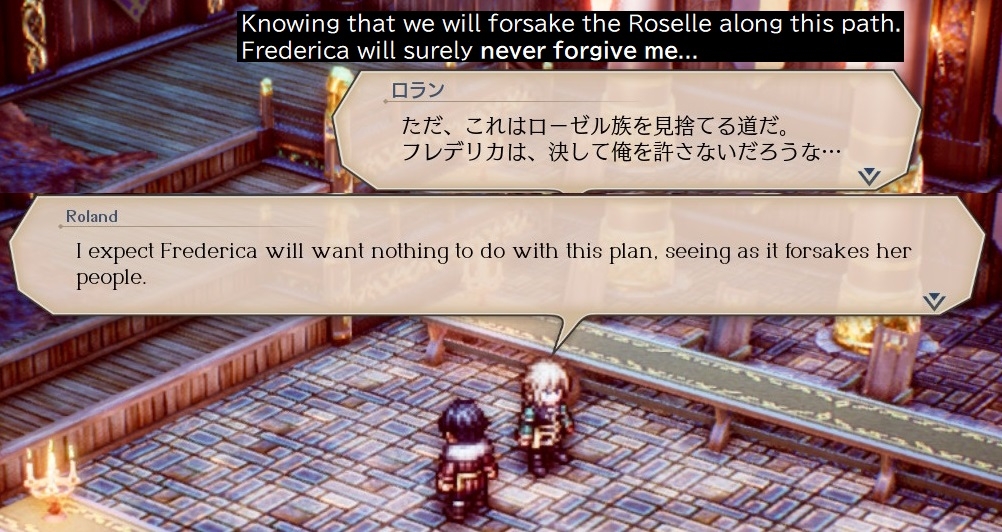 You're not the one with the dead dad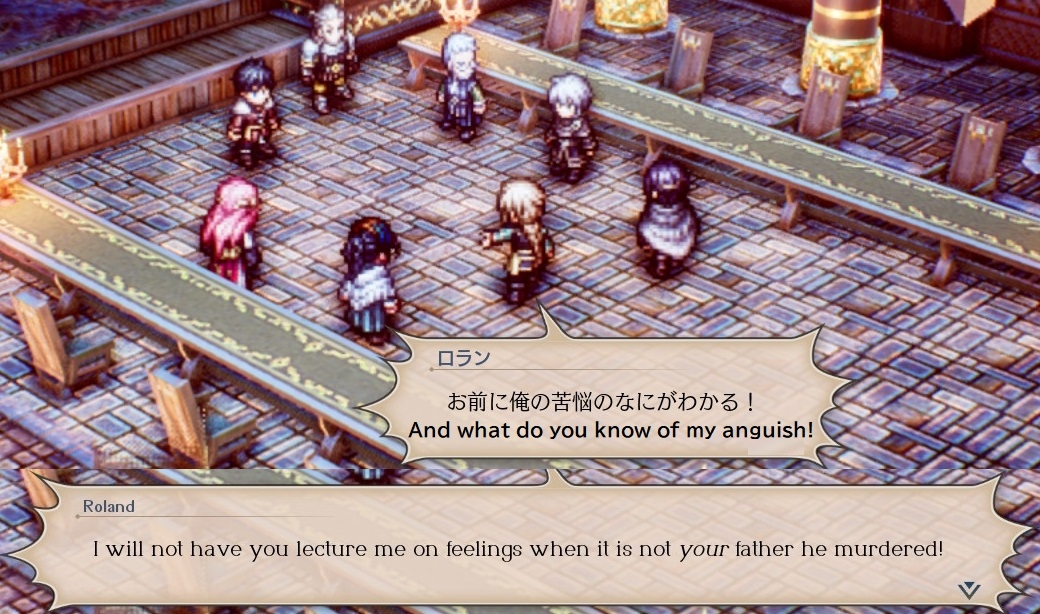 Please don't kill my sister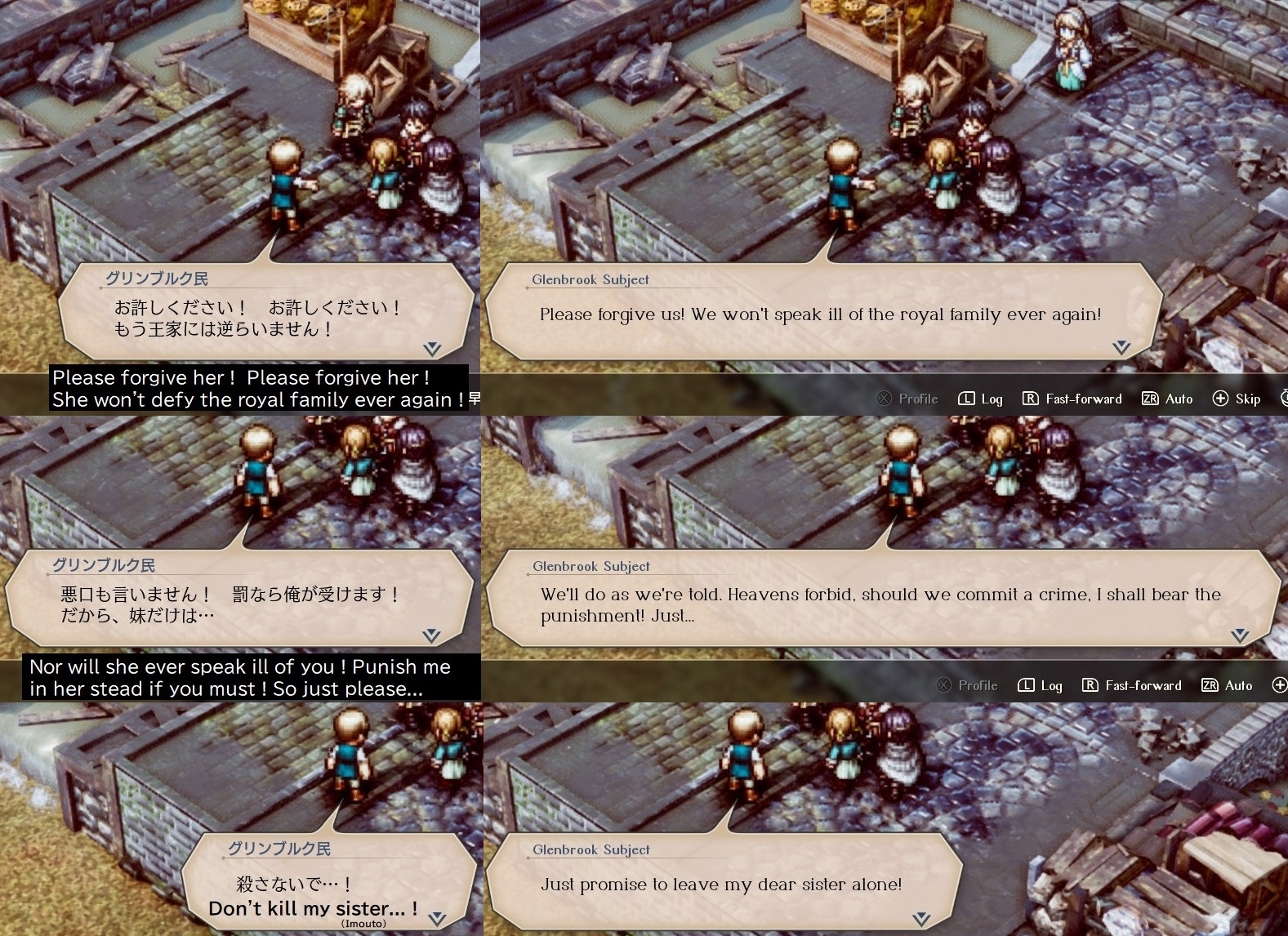 Sasuga Frederica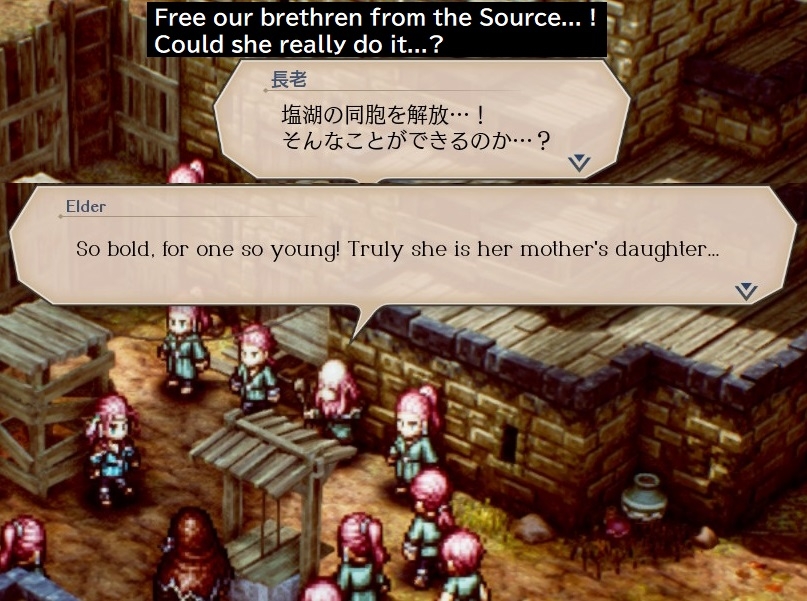 Powerful man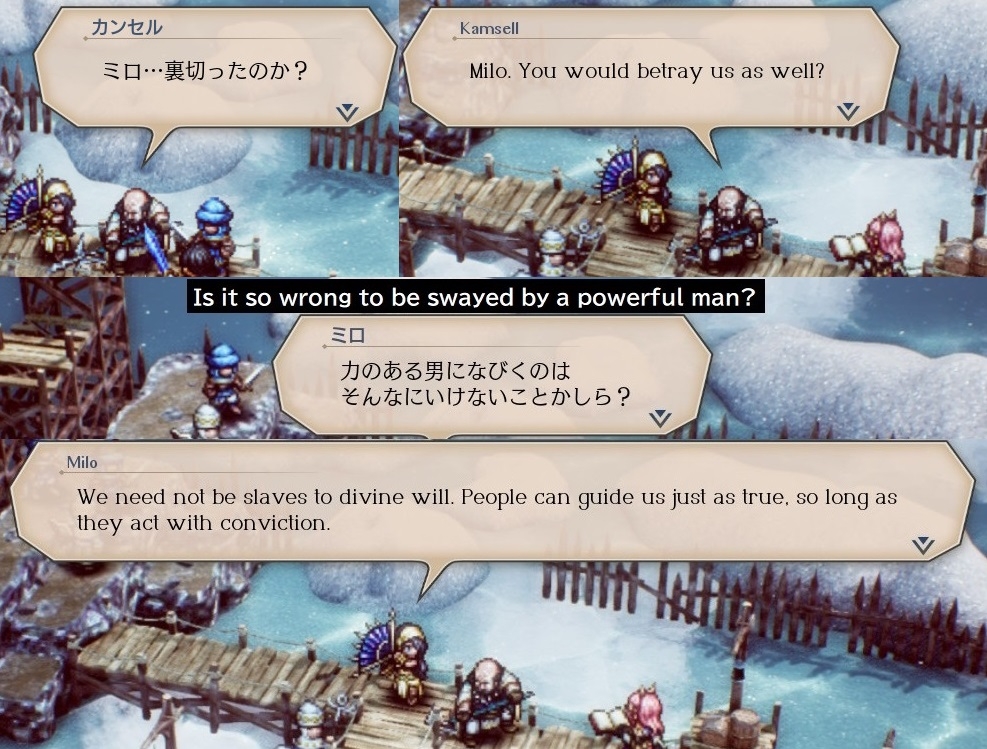 JP: Is it so bad to want to side with a powerful man
EN: Goddess bad
We're both going to hell for what we did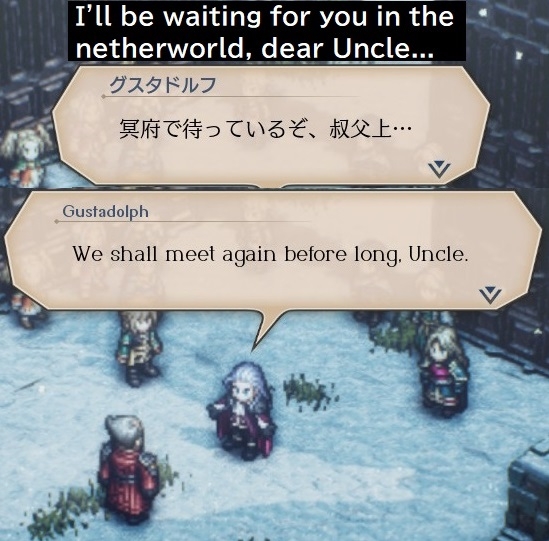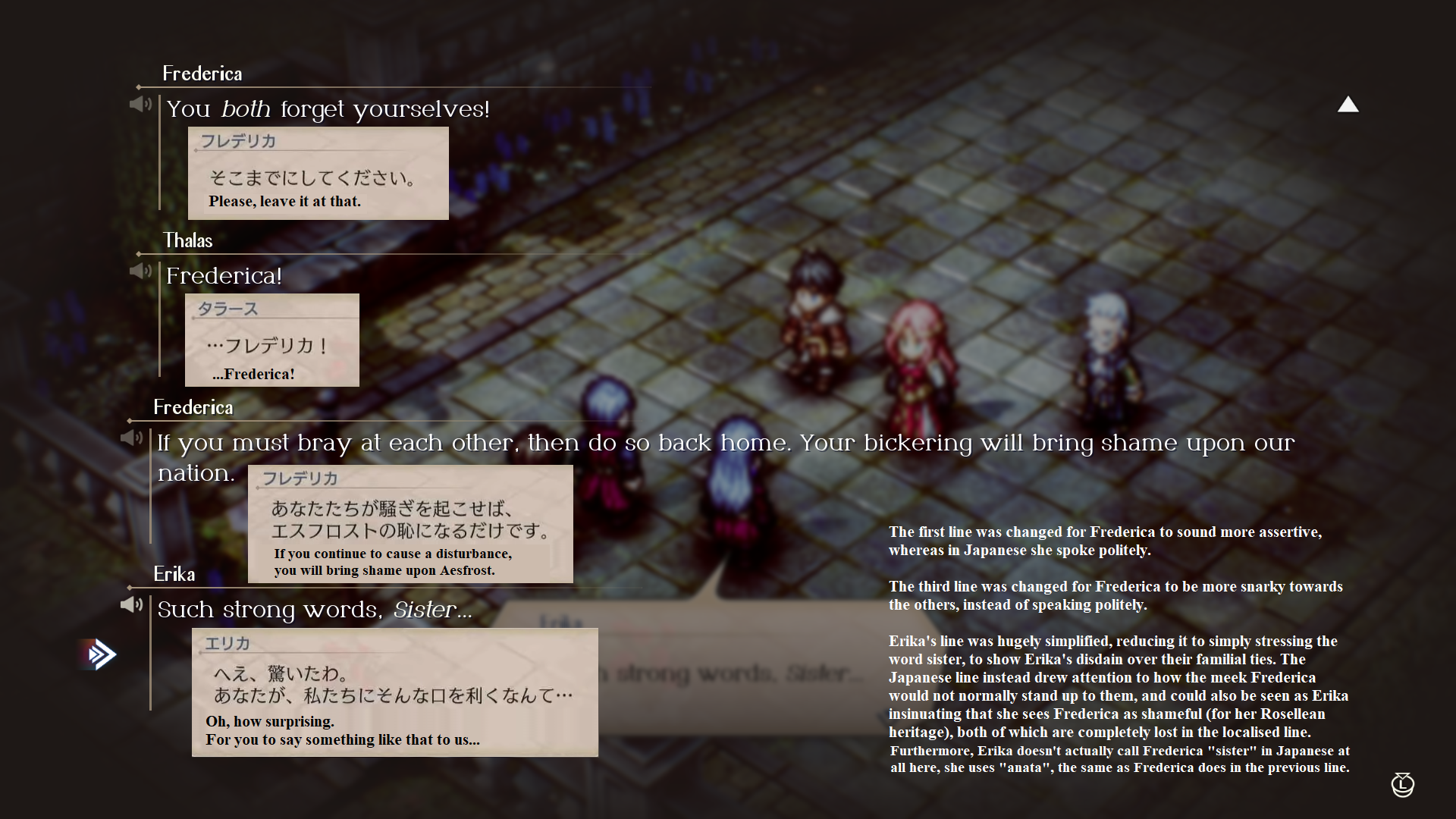 From 4ch
I don't feel like translating this game anymore, so I'll leave the rest here. (Maybe some else can translate them)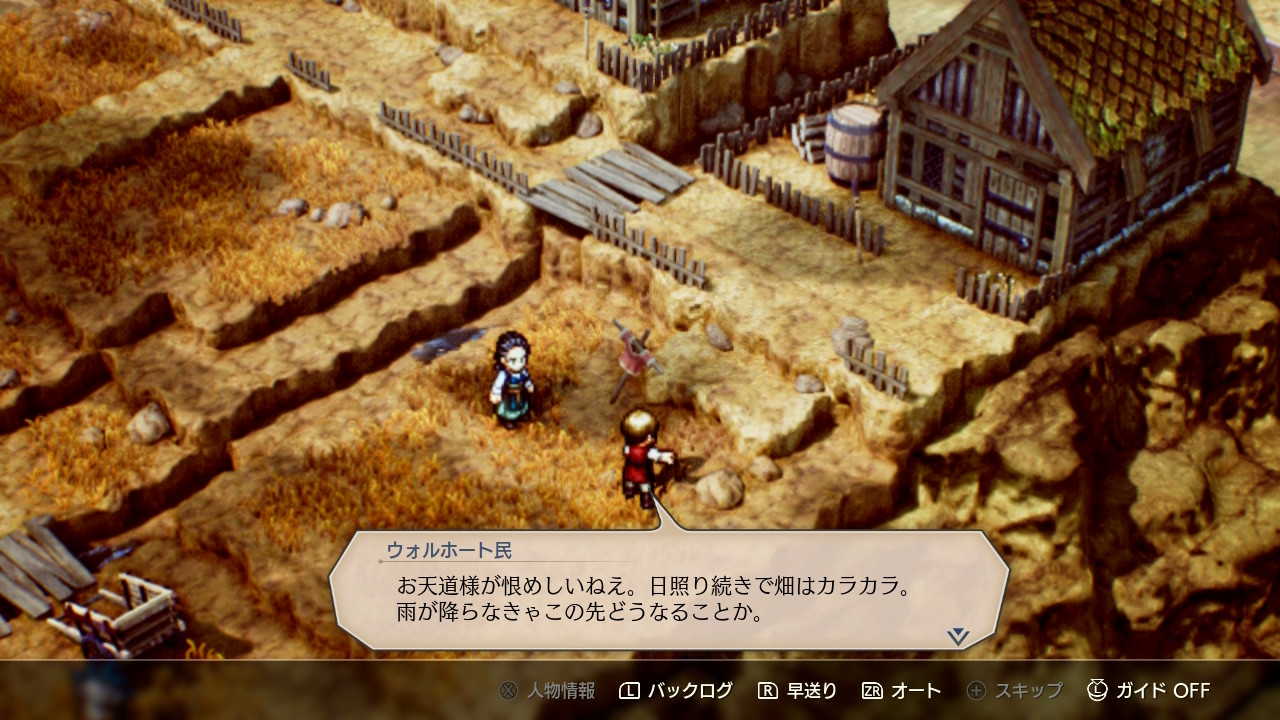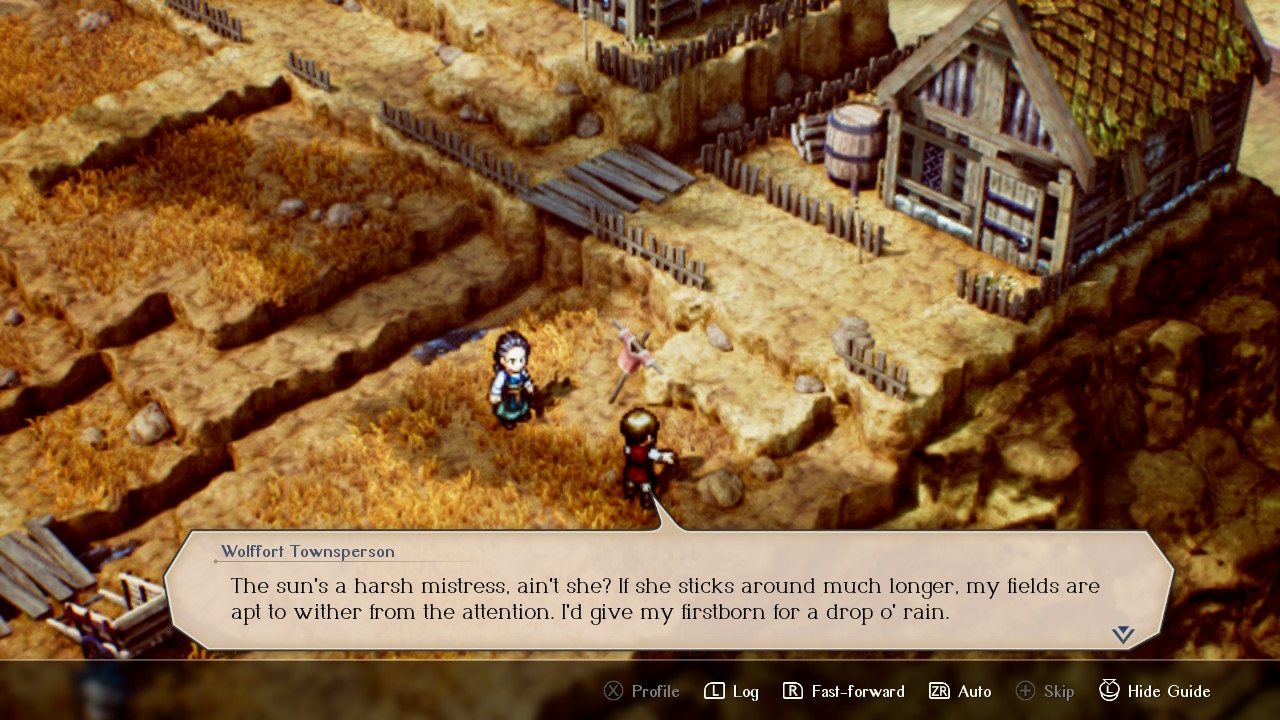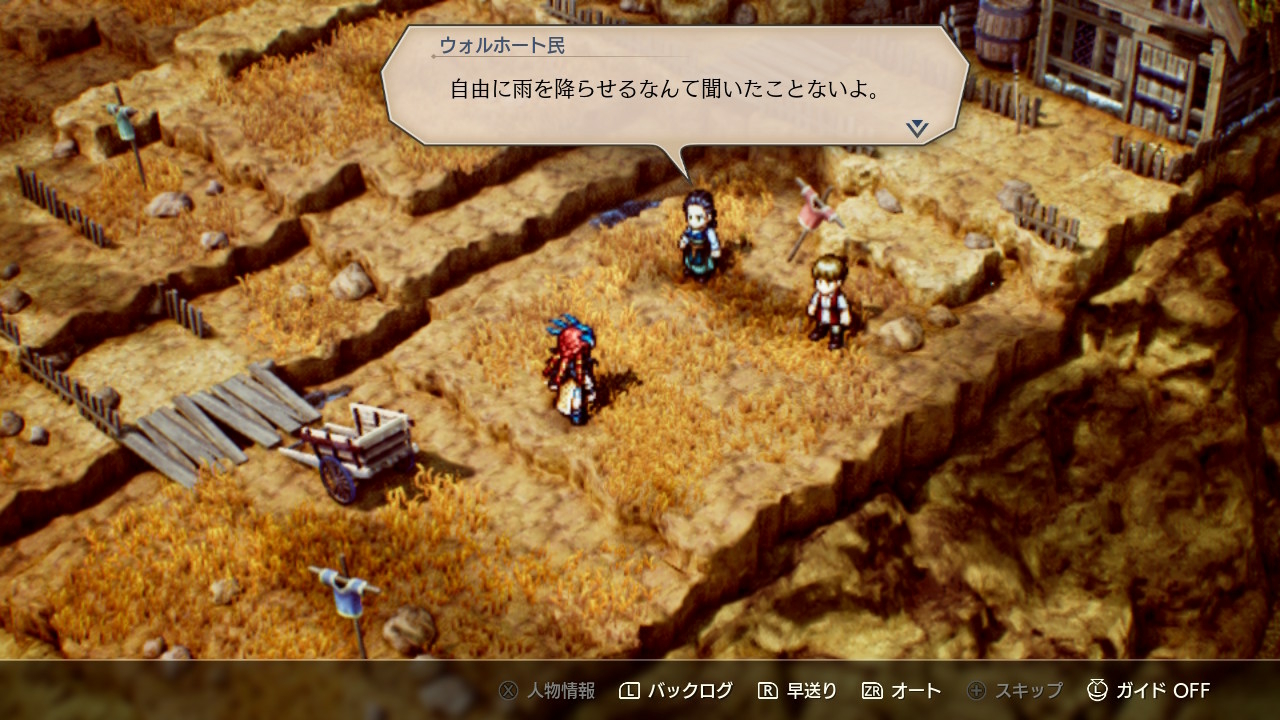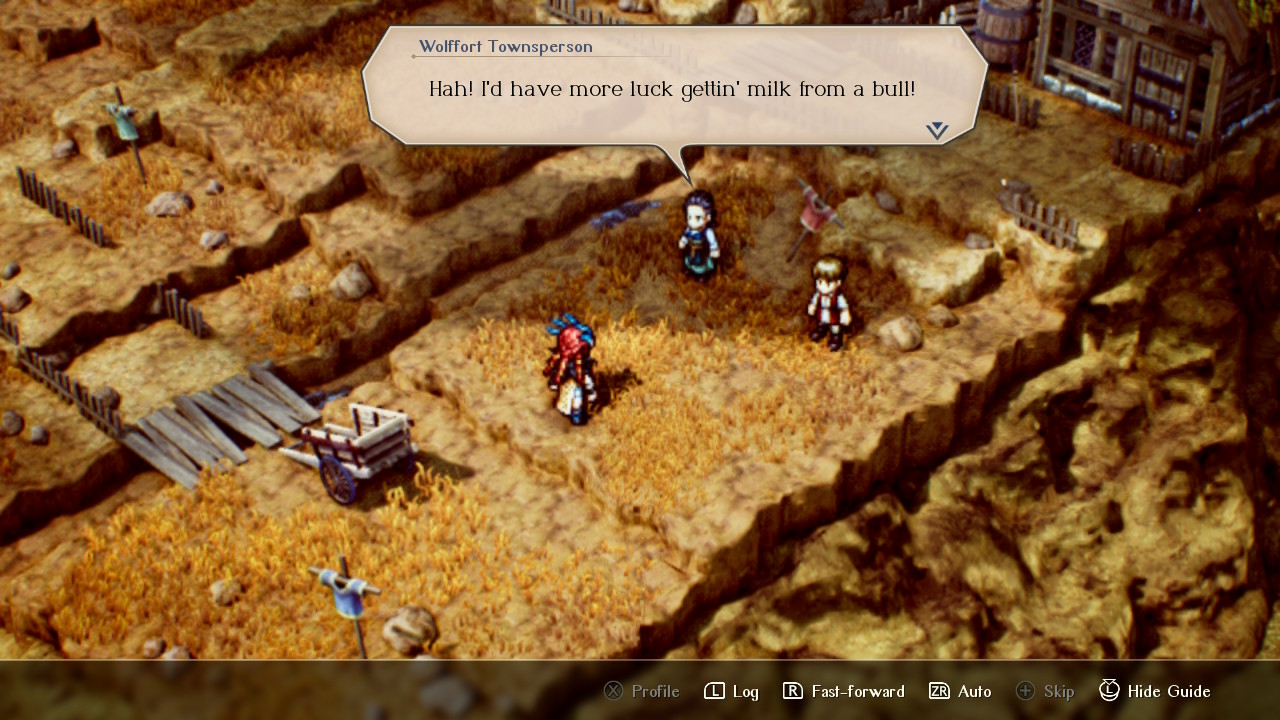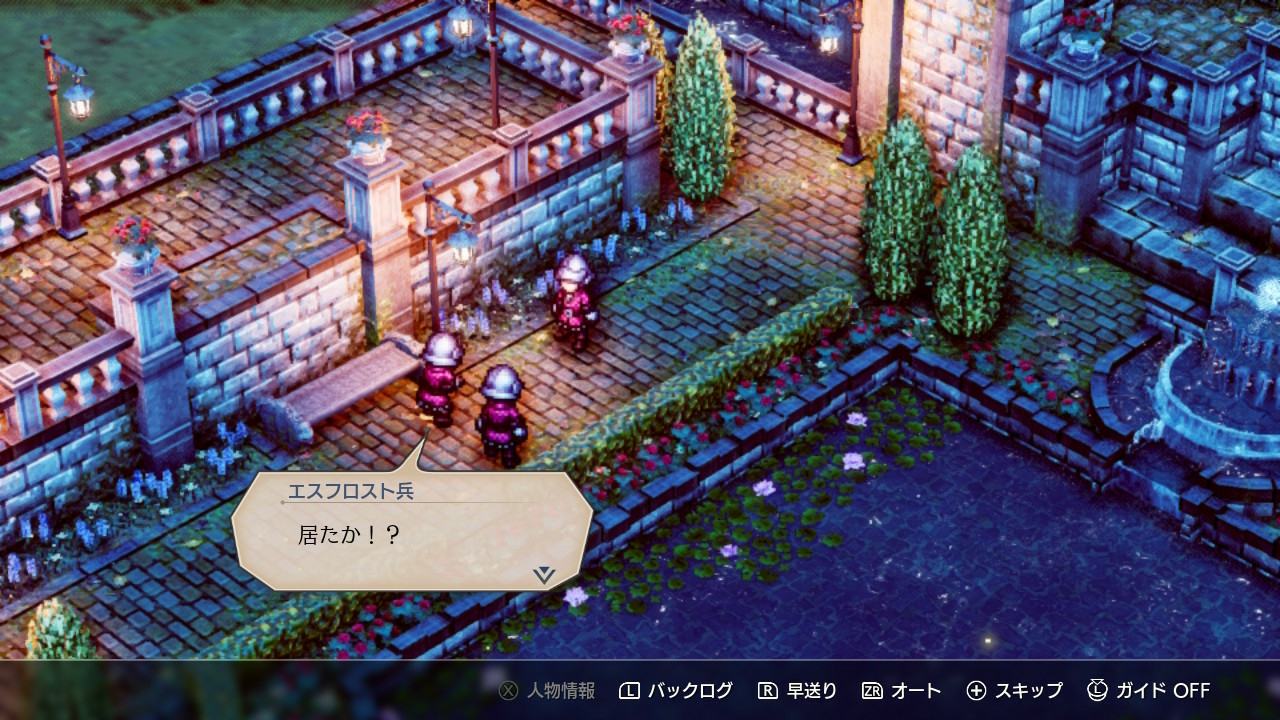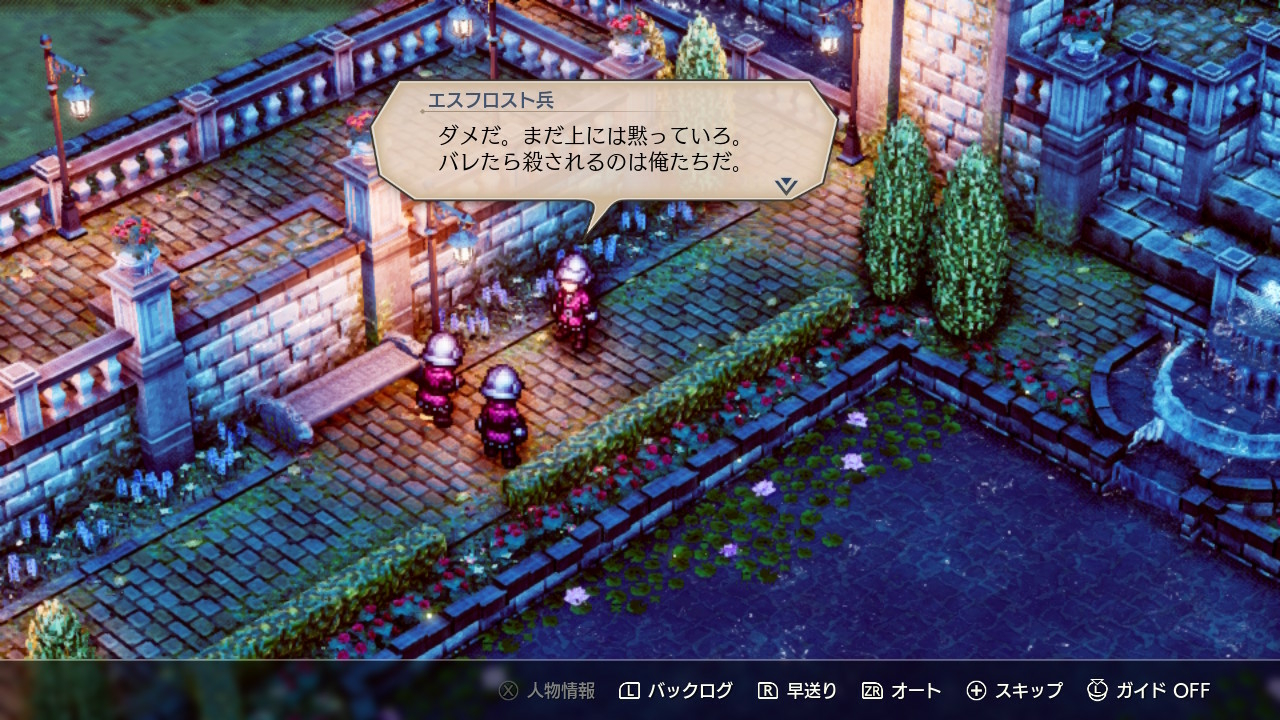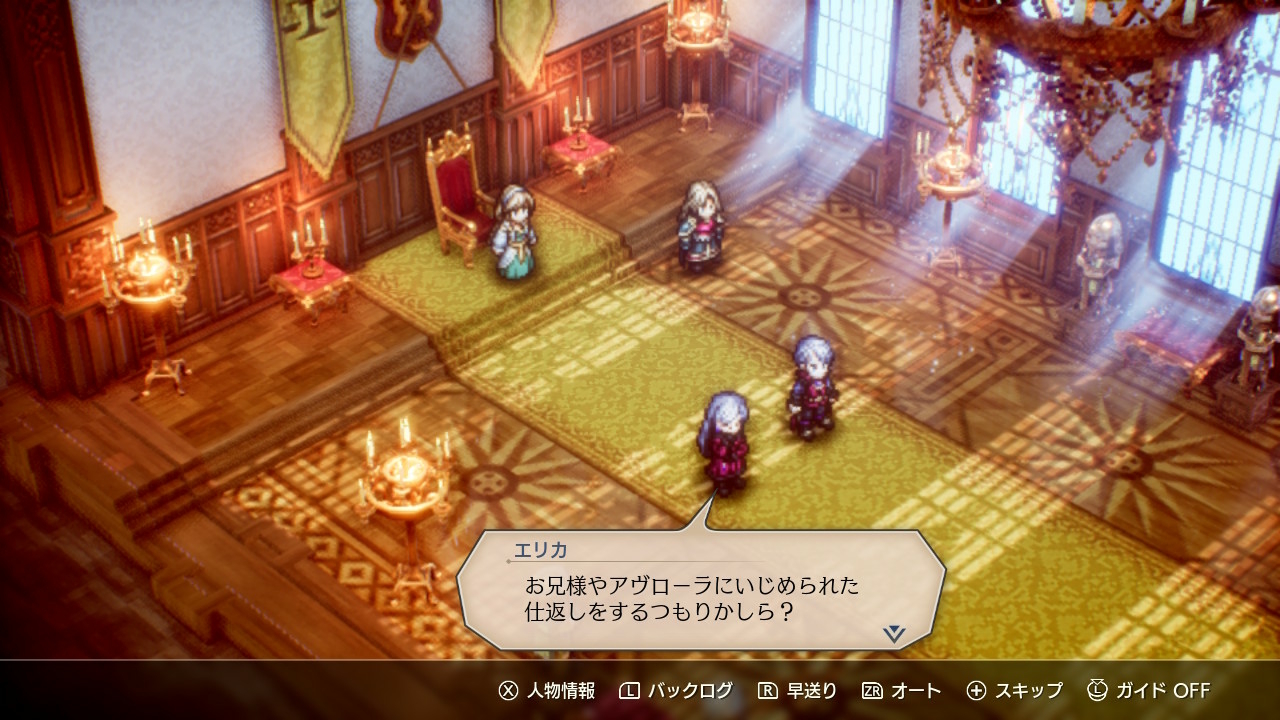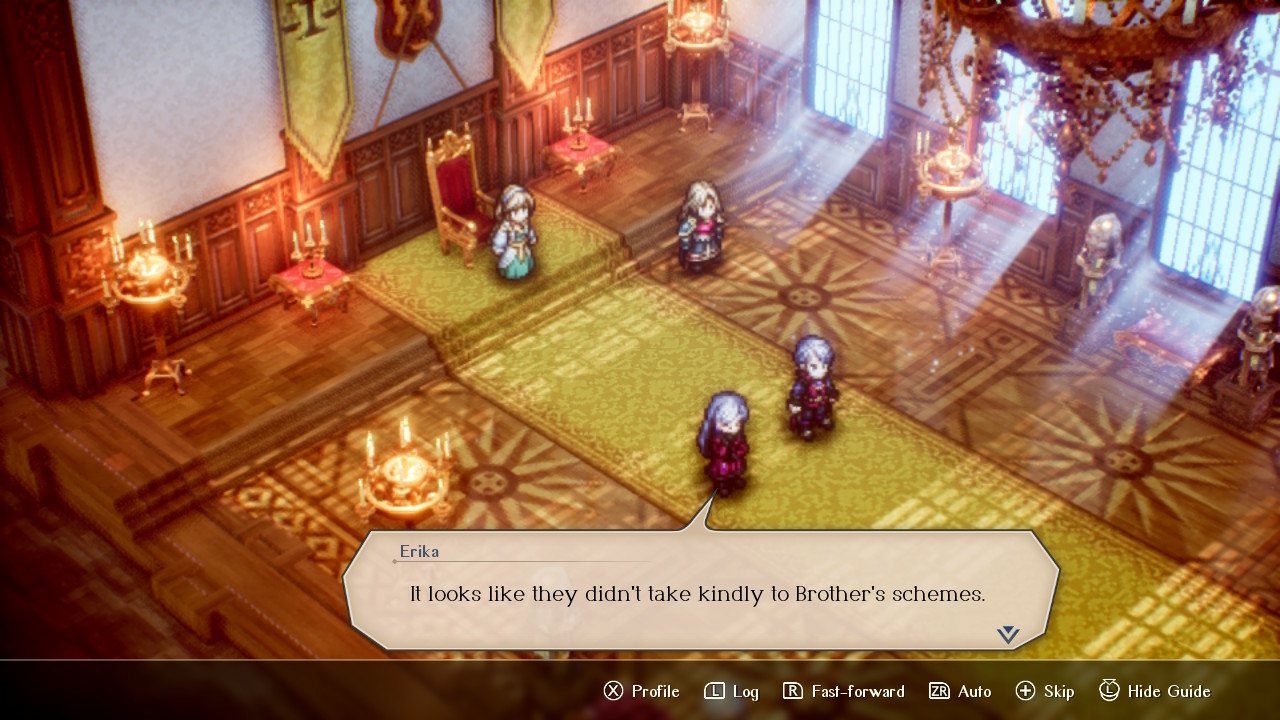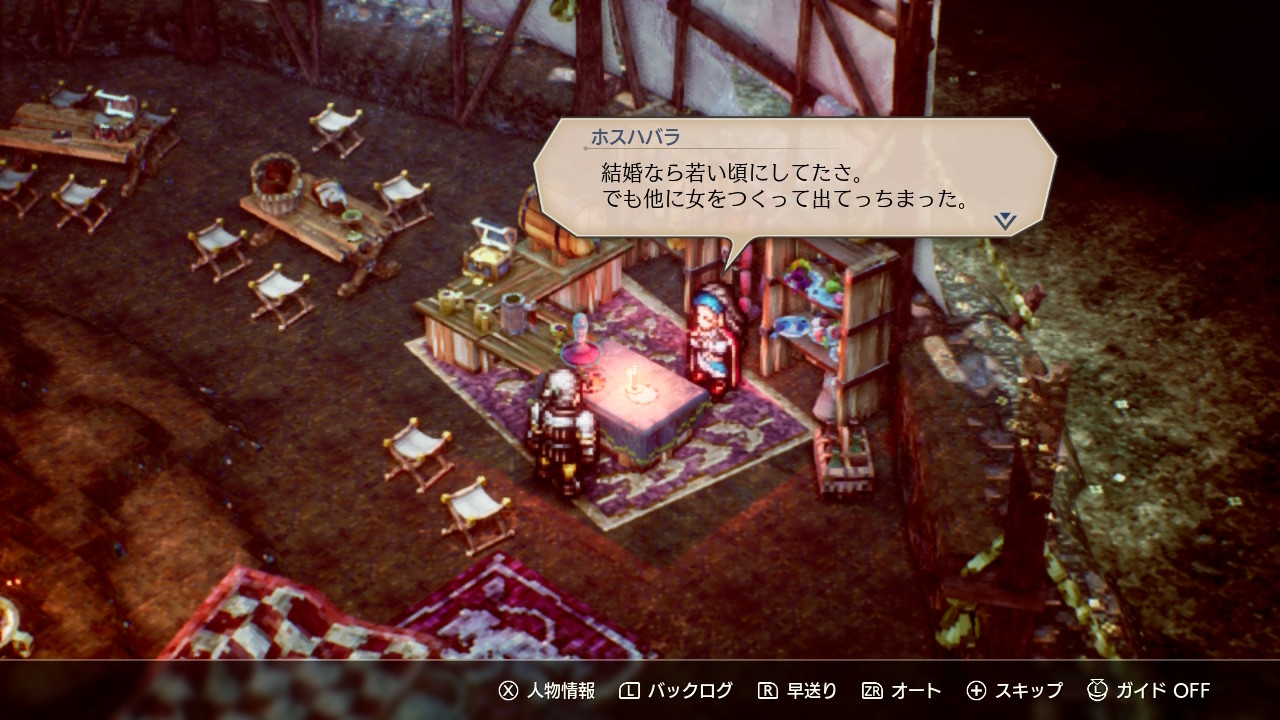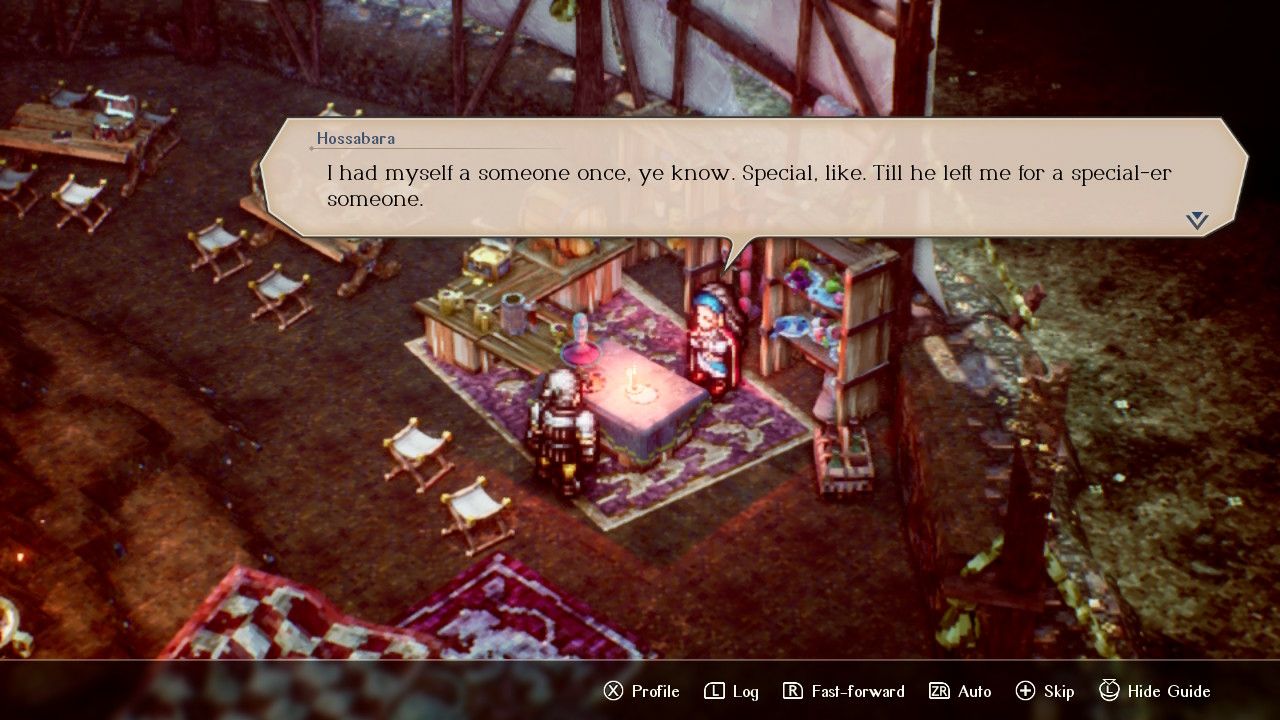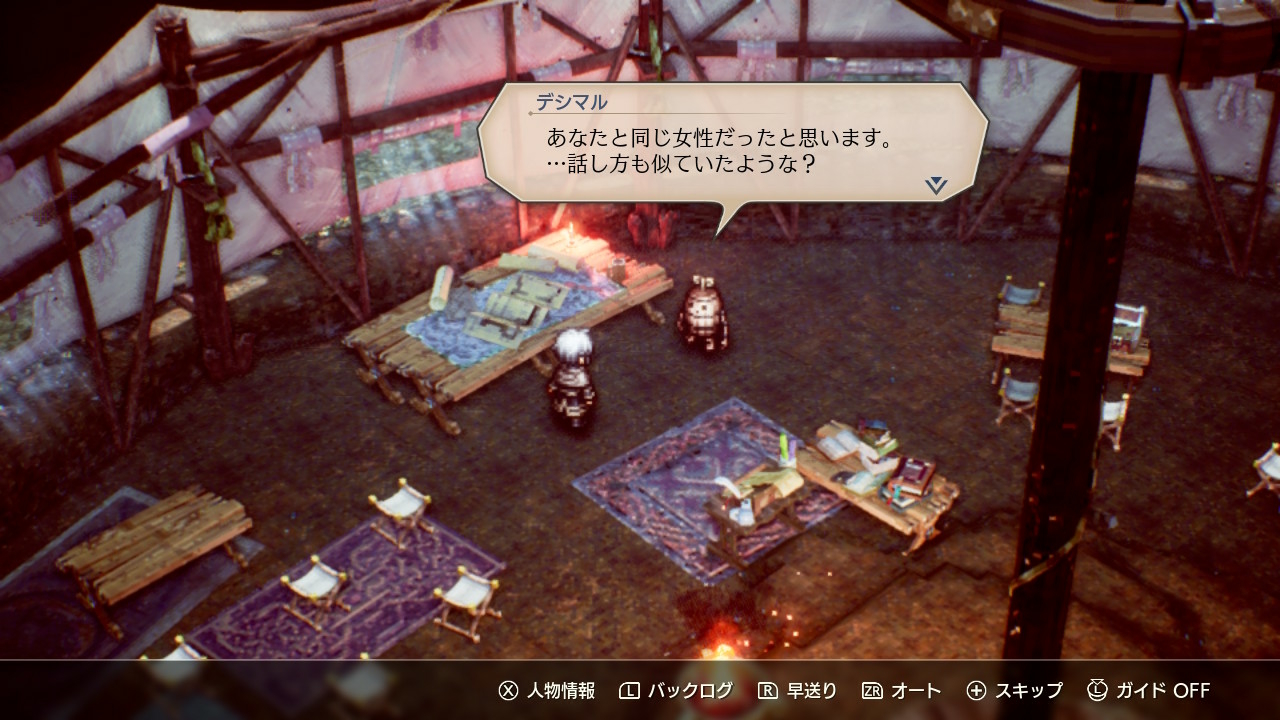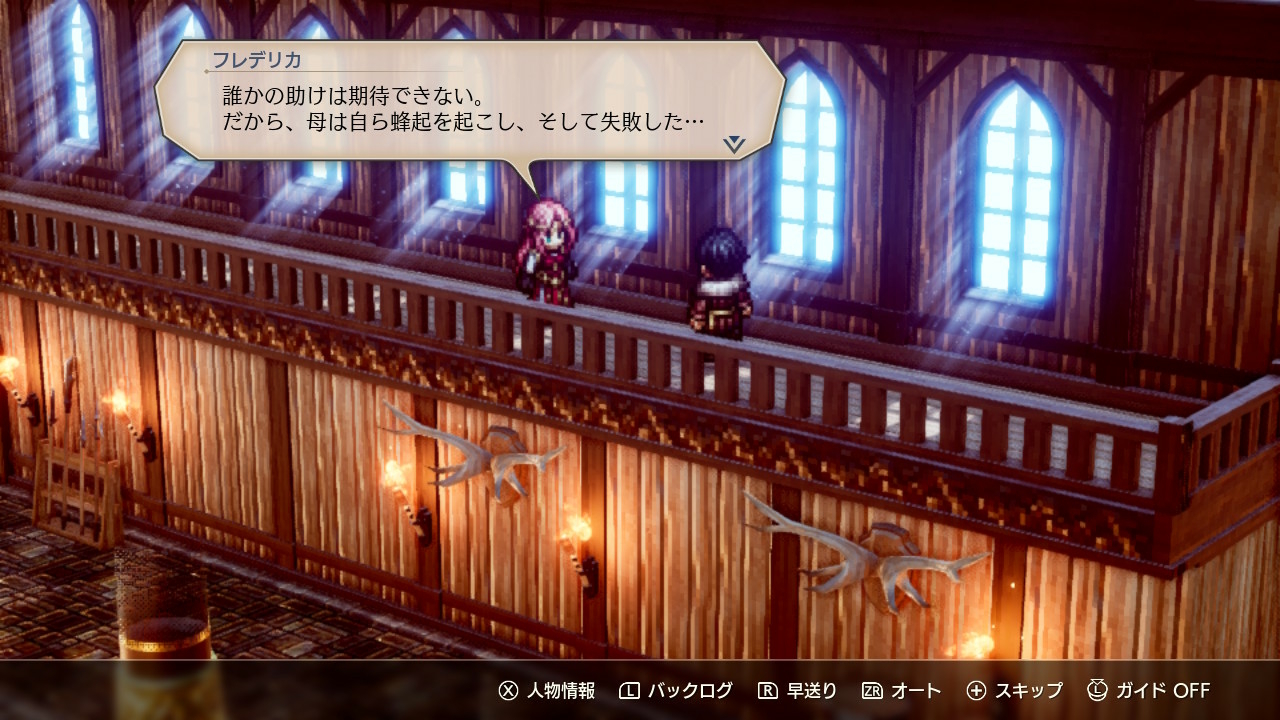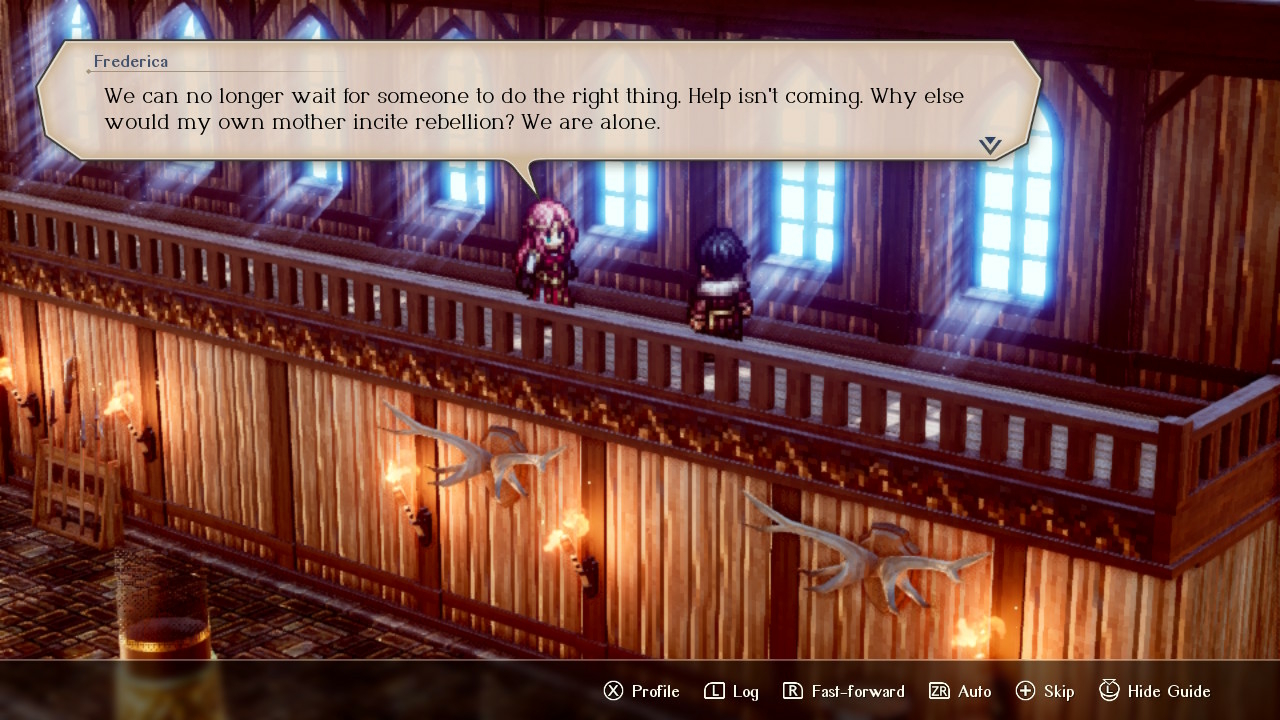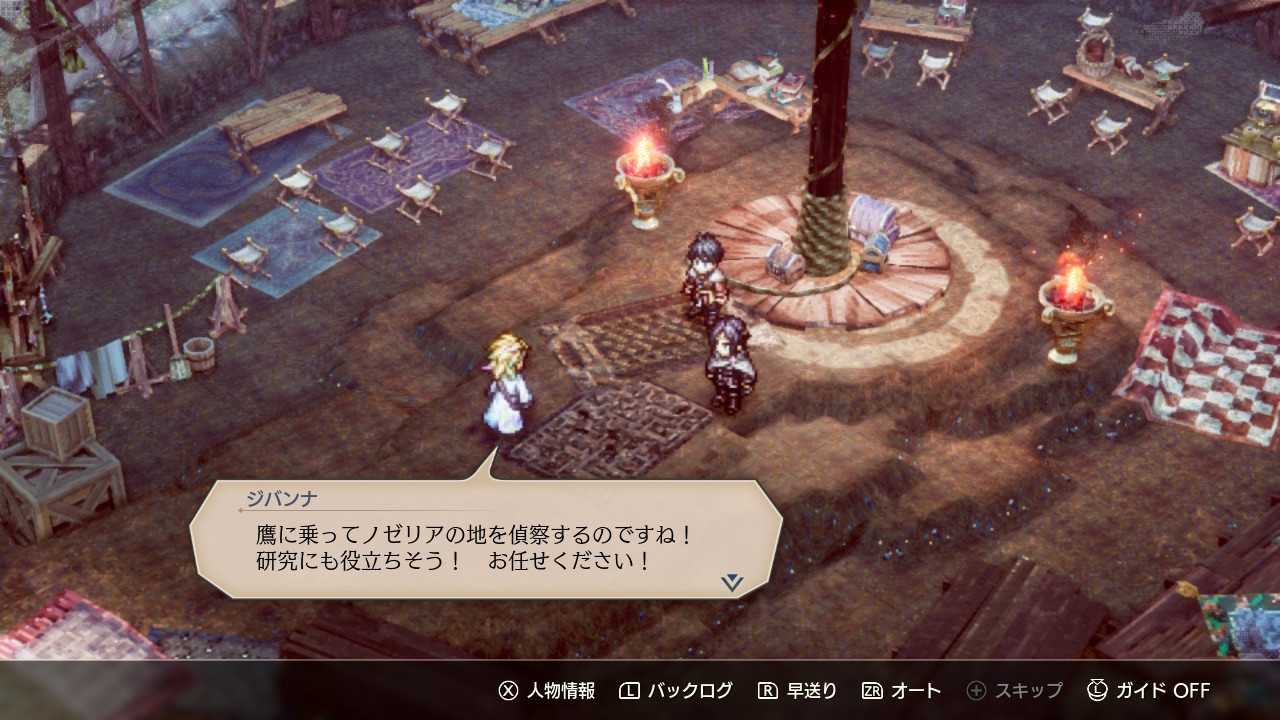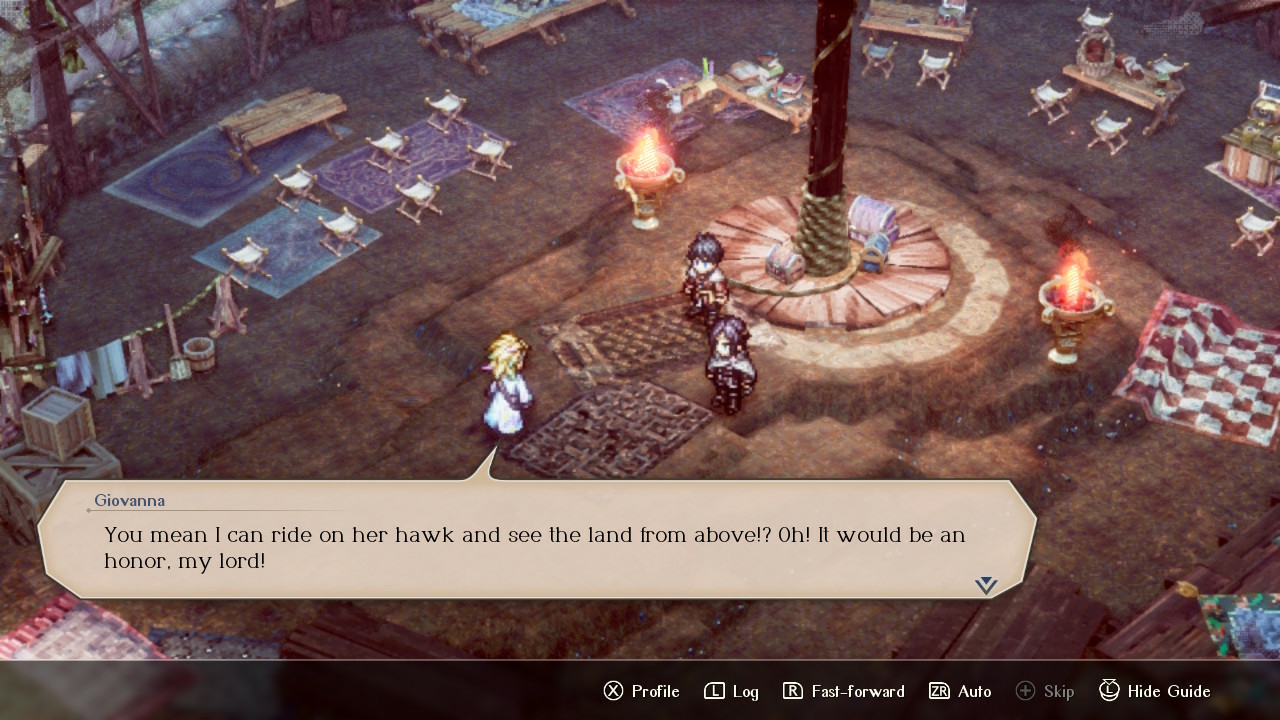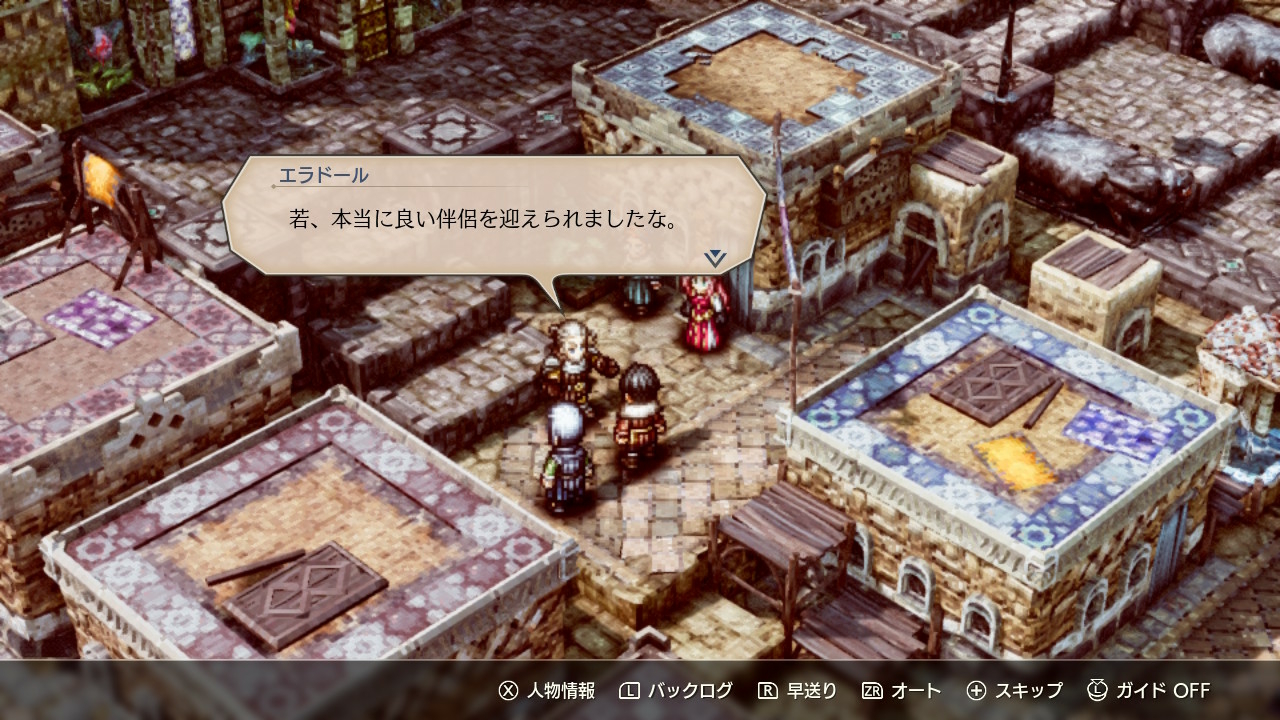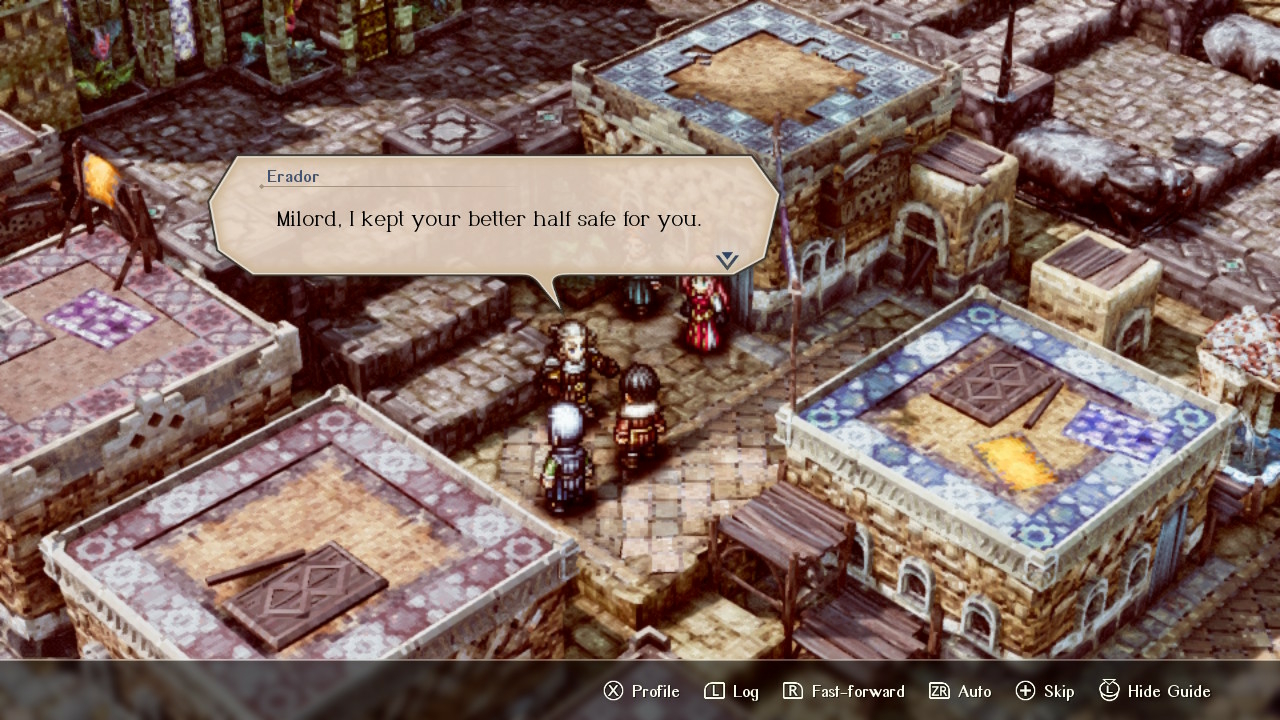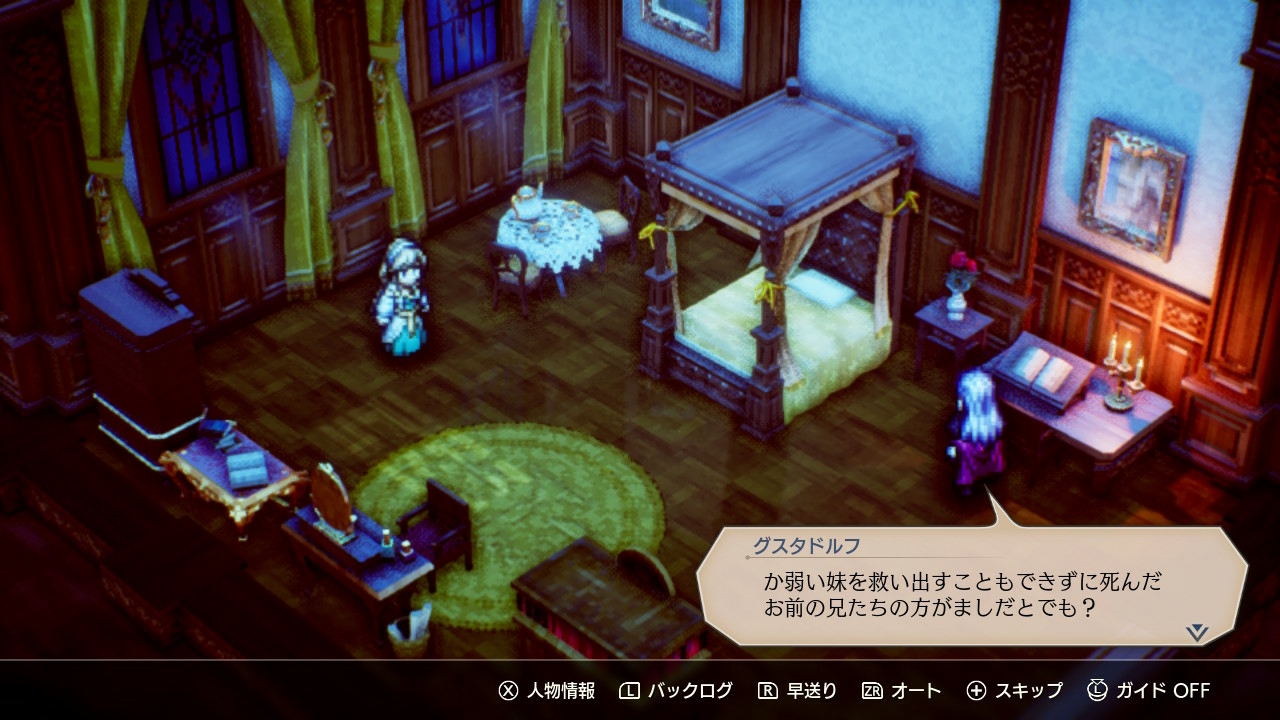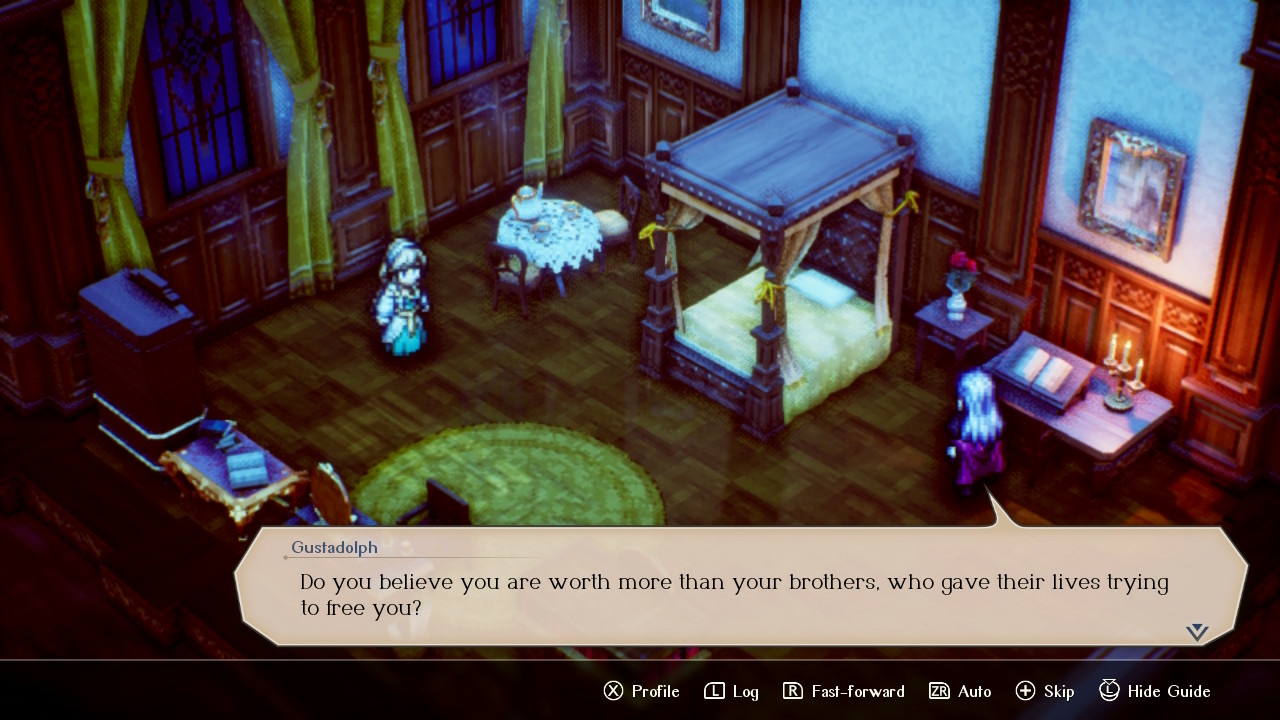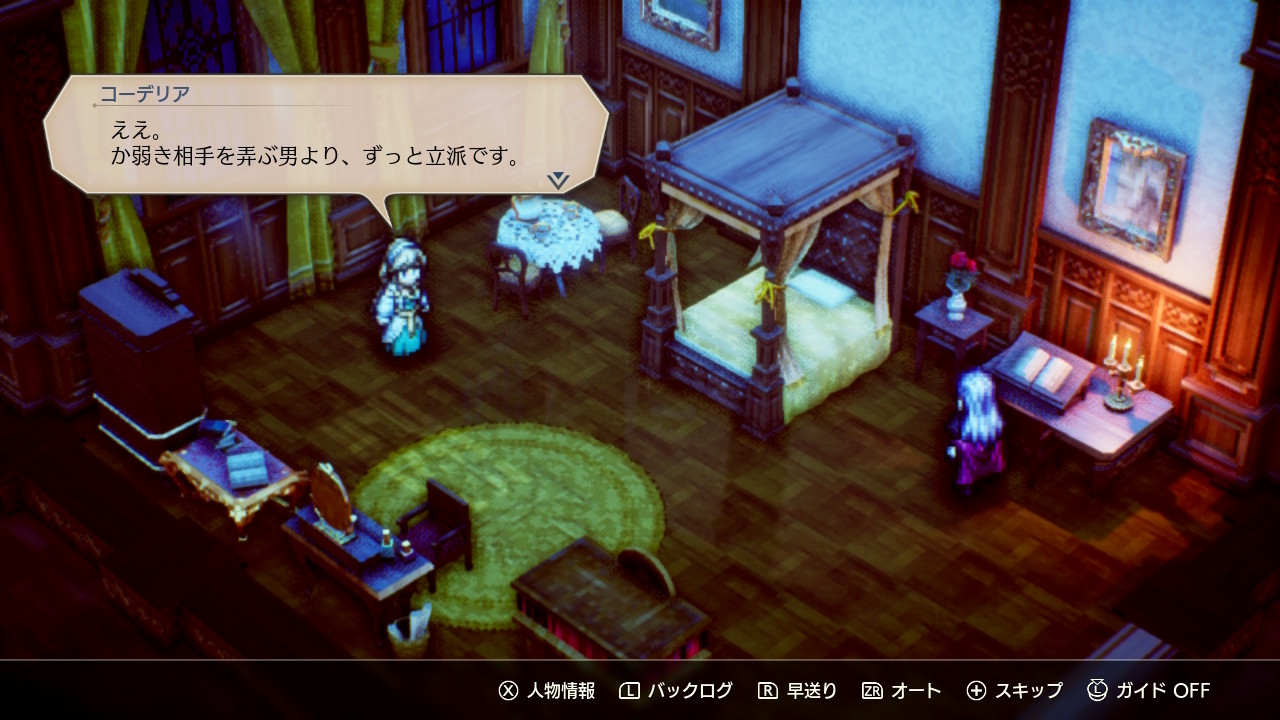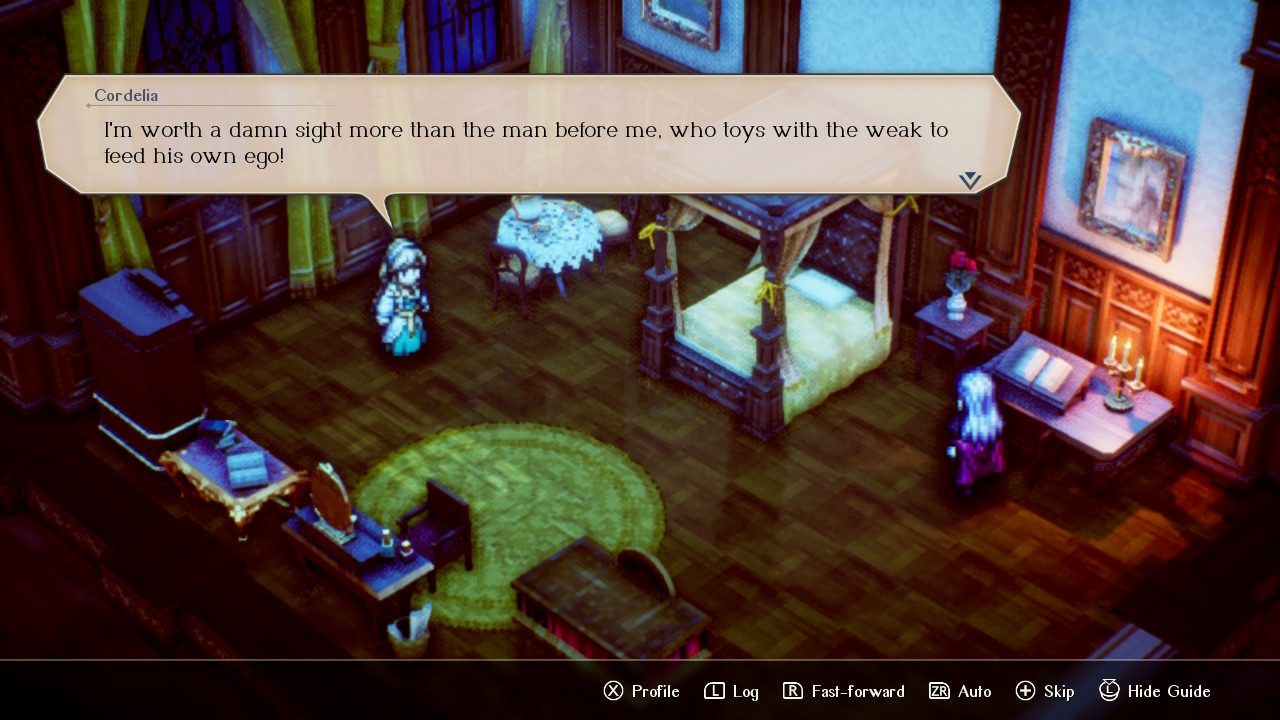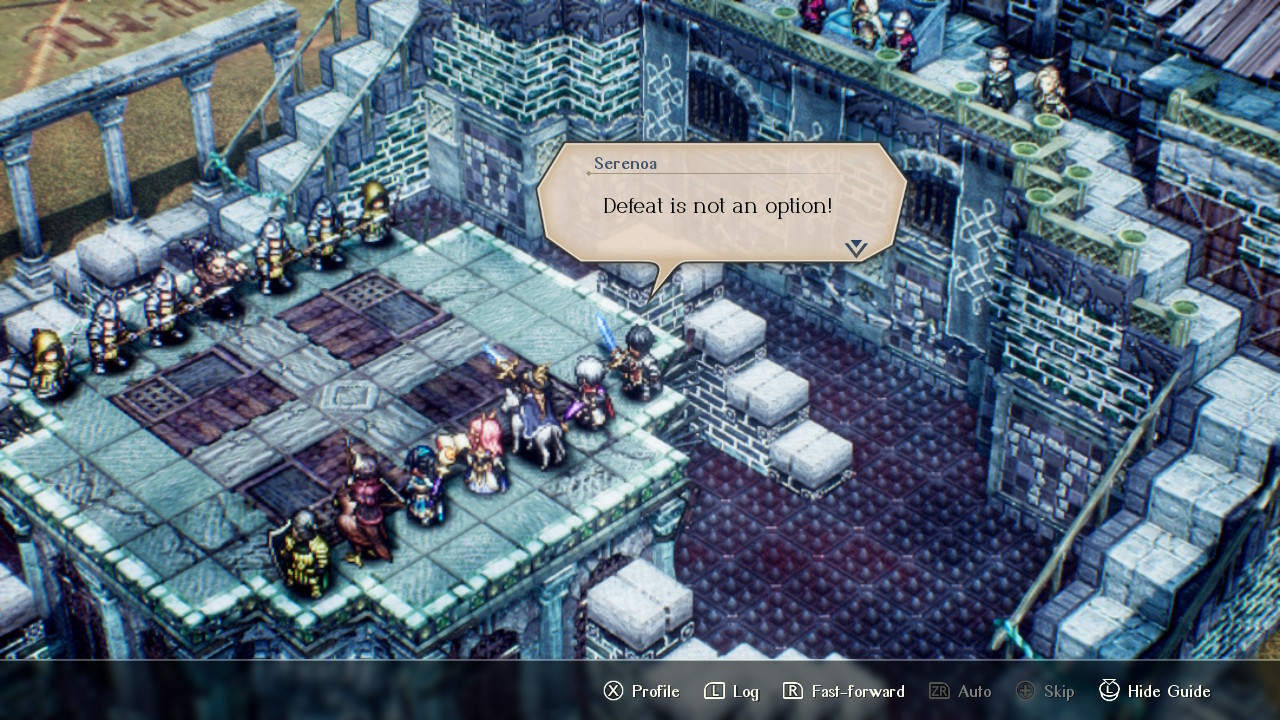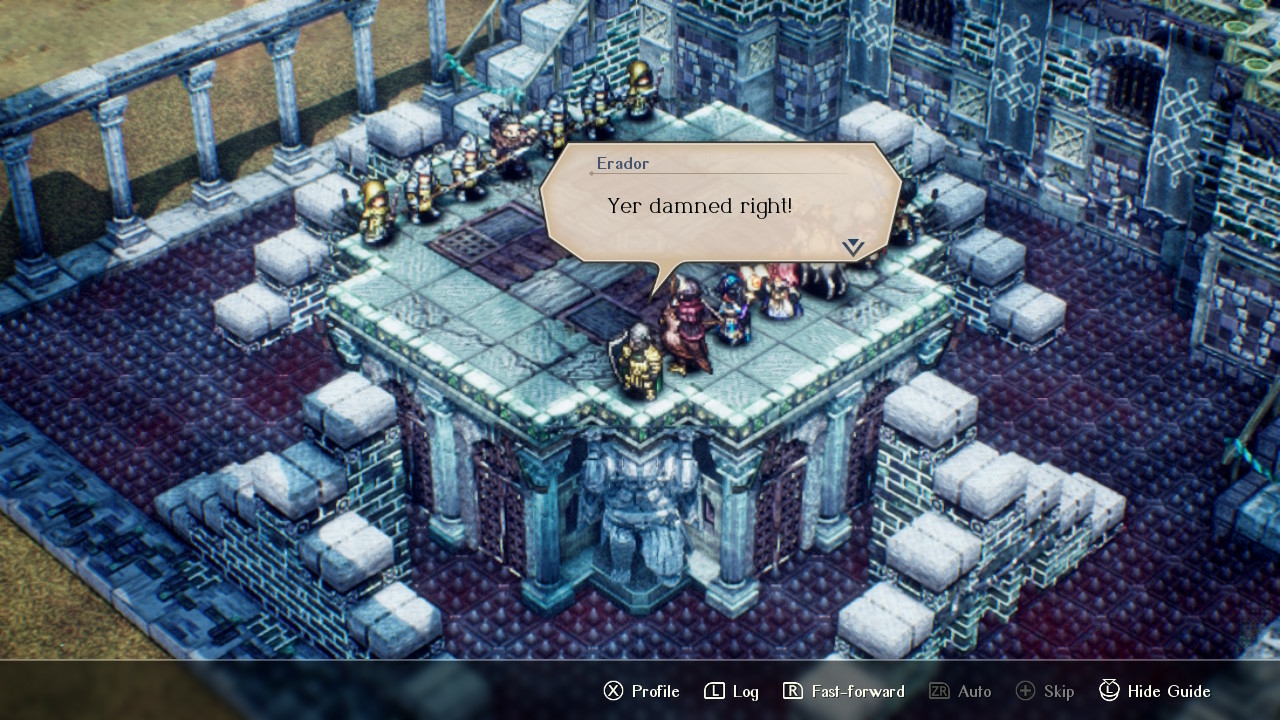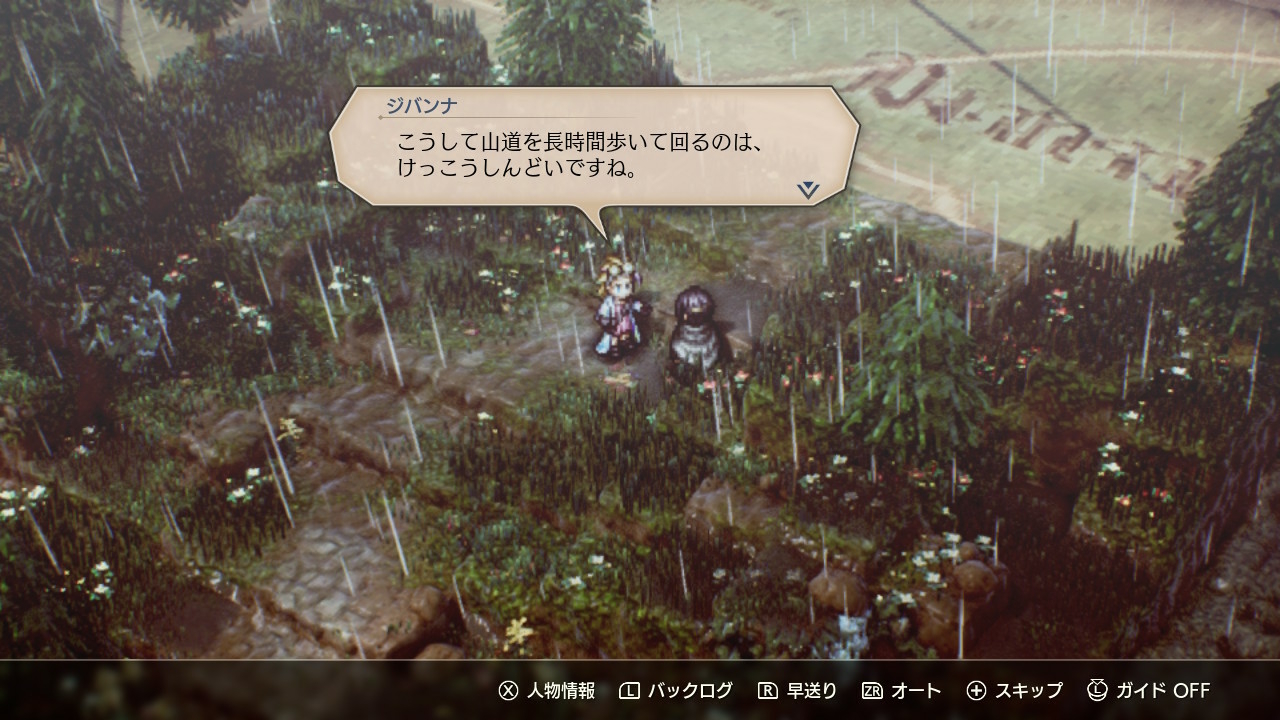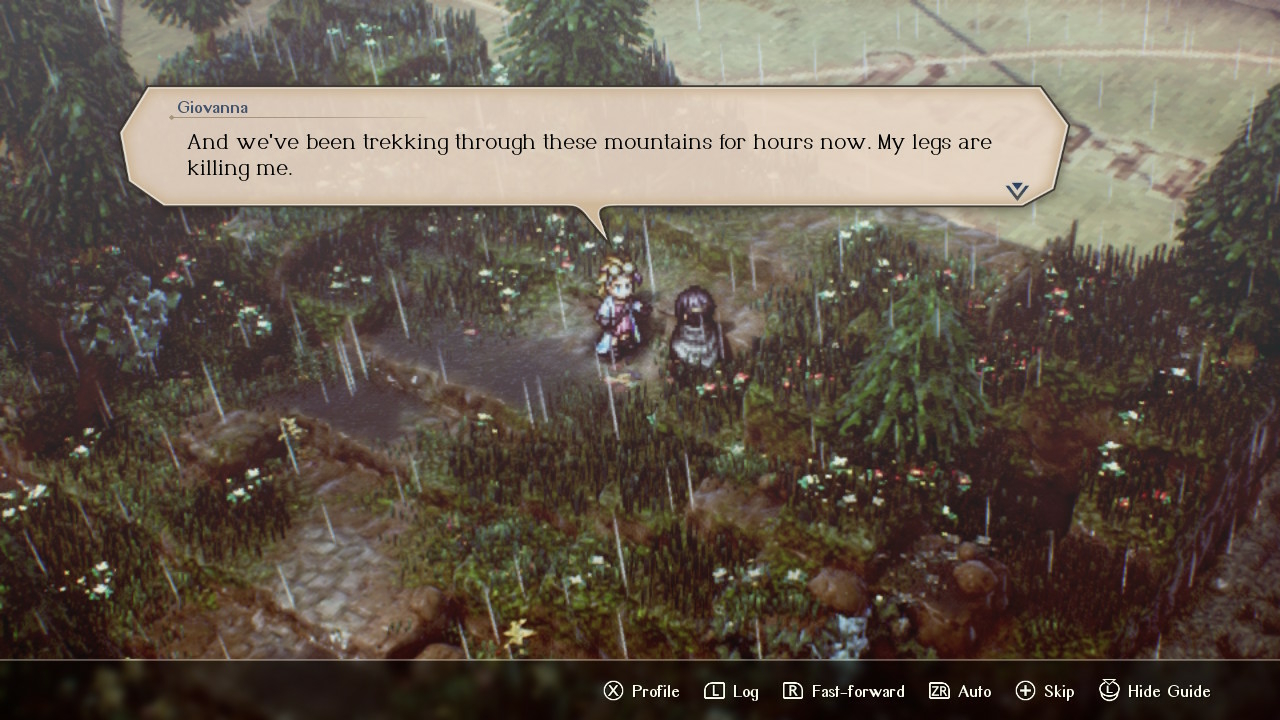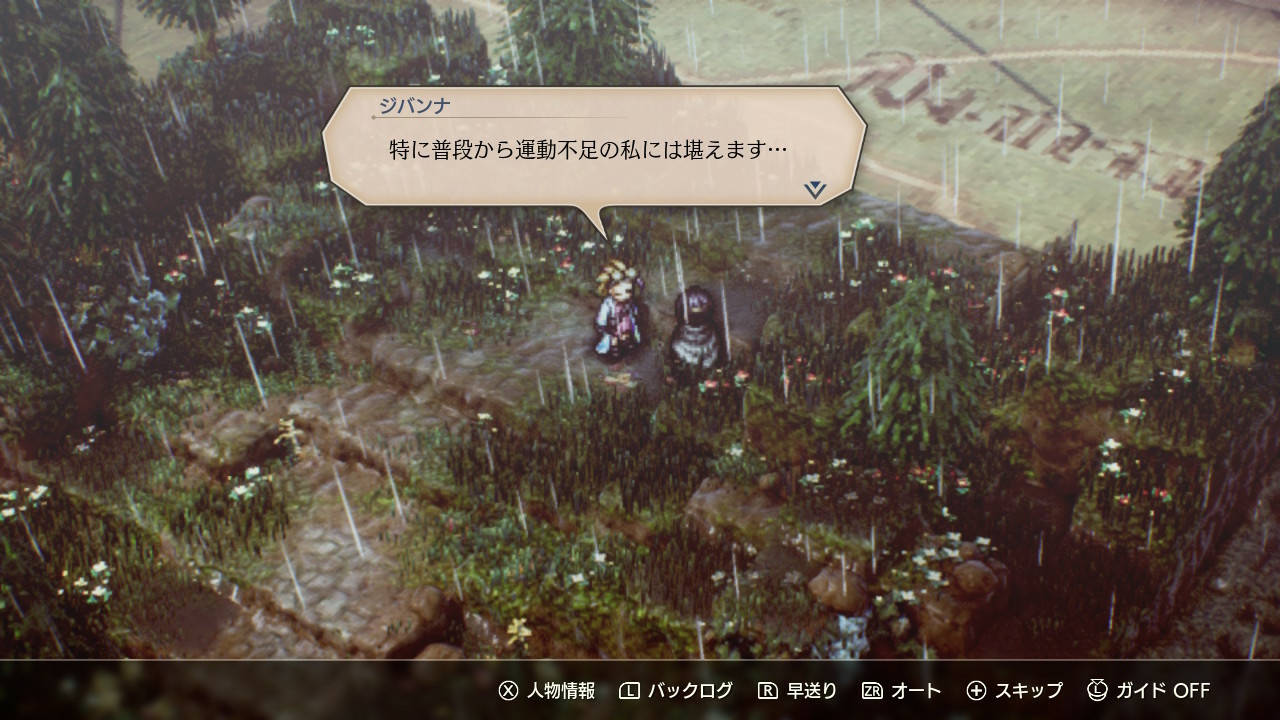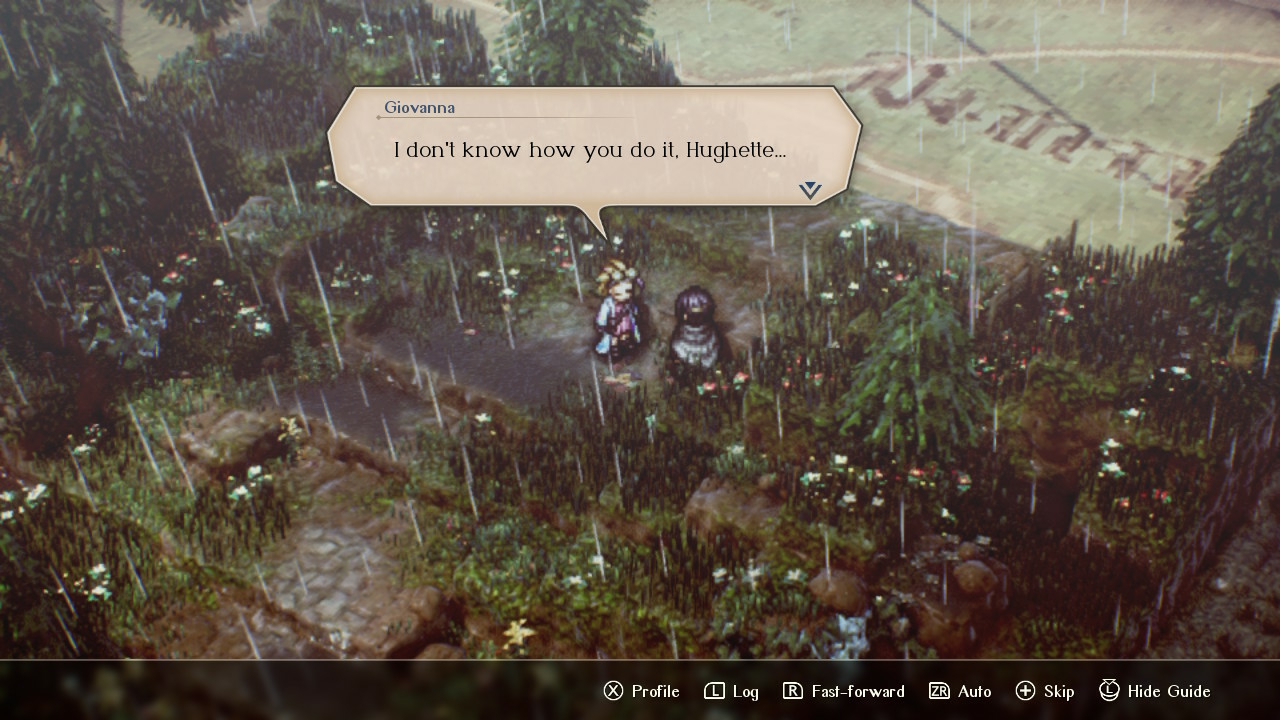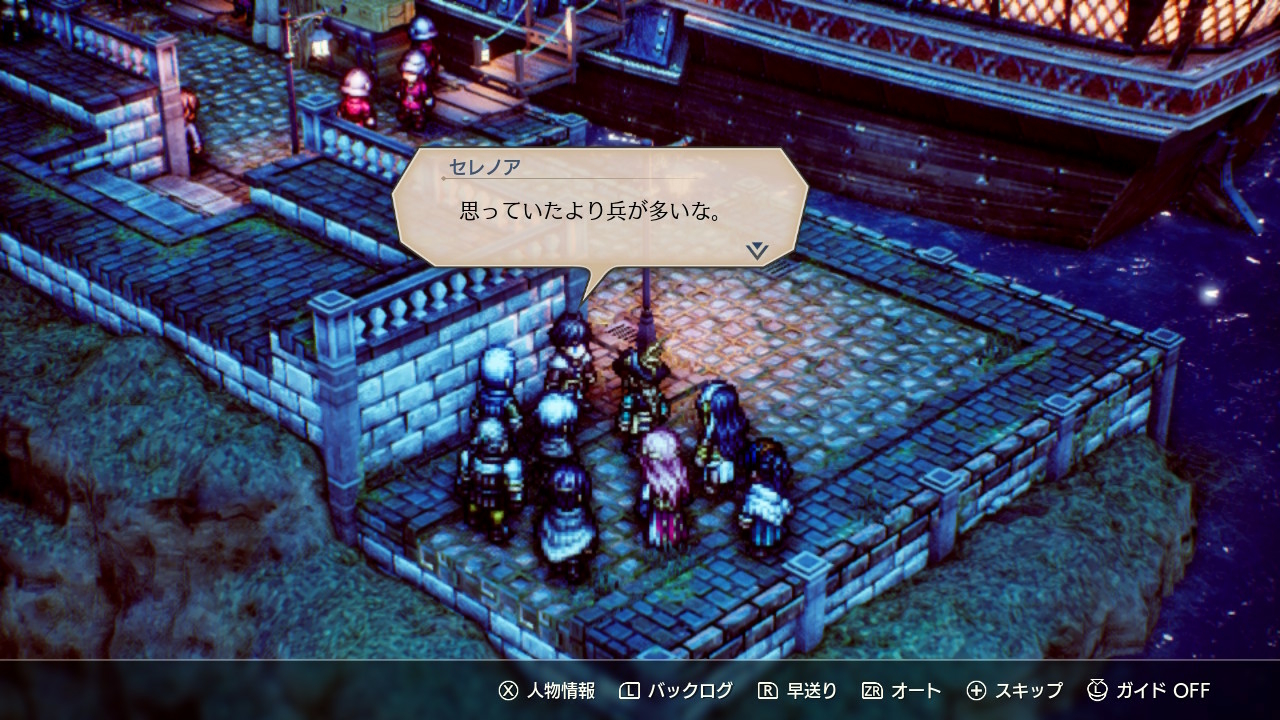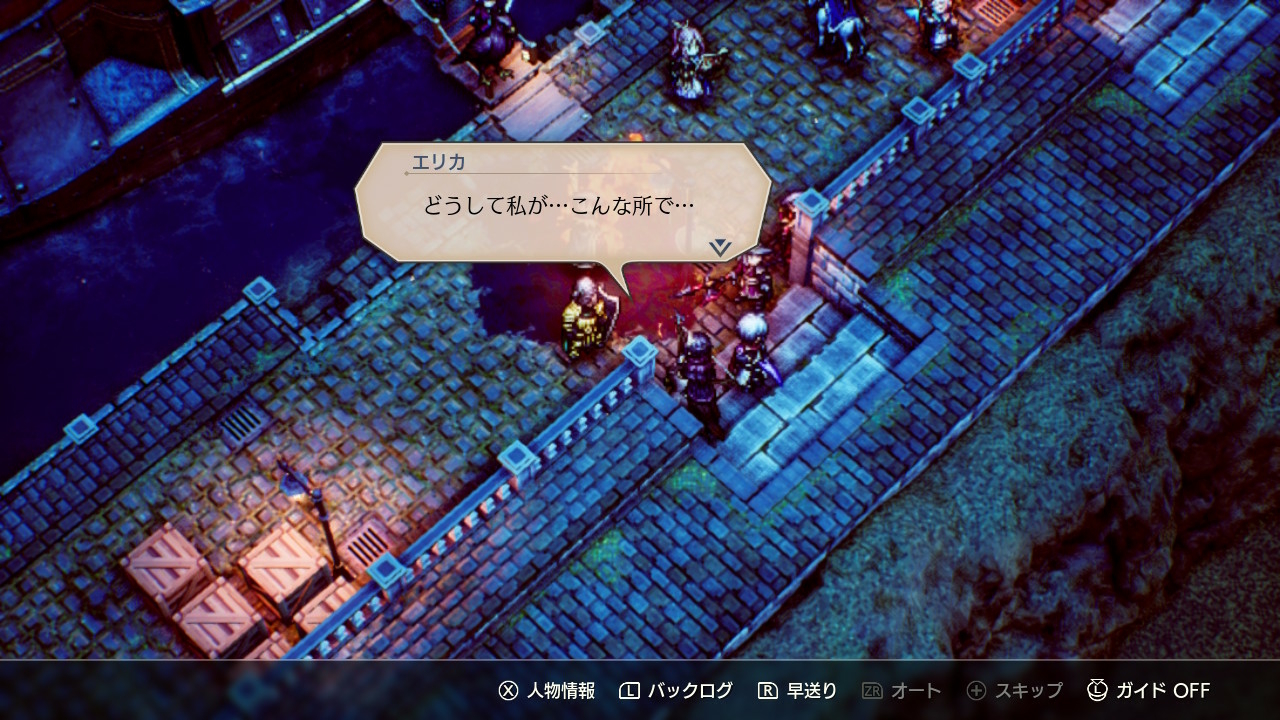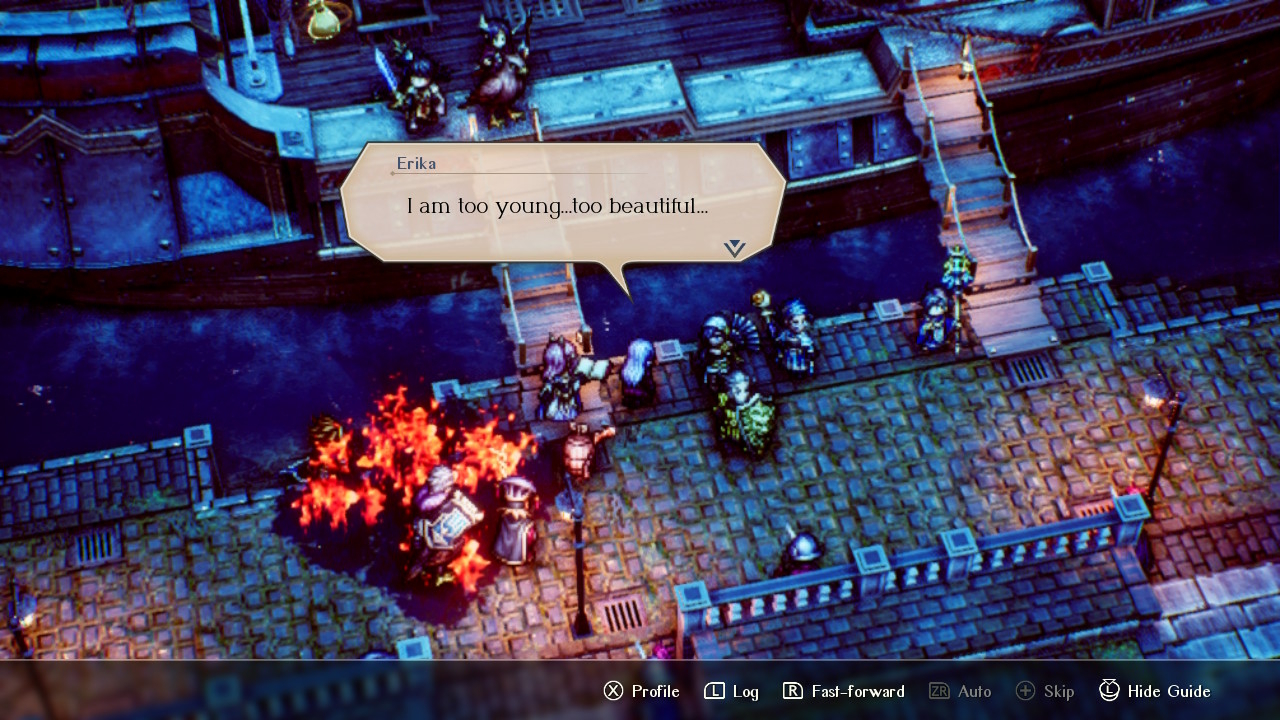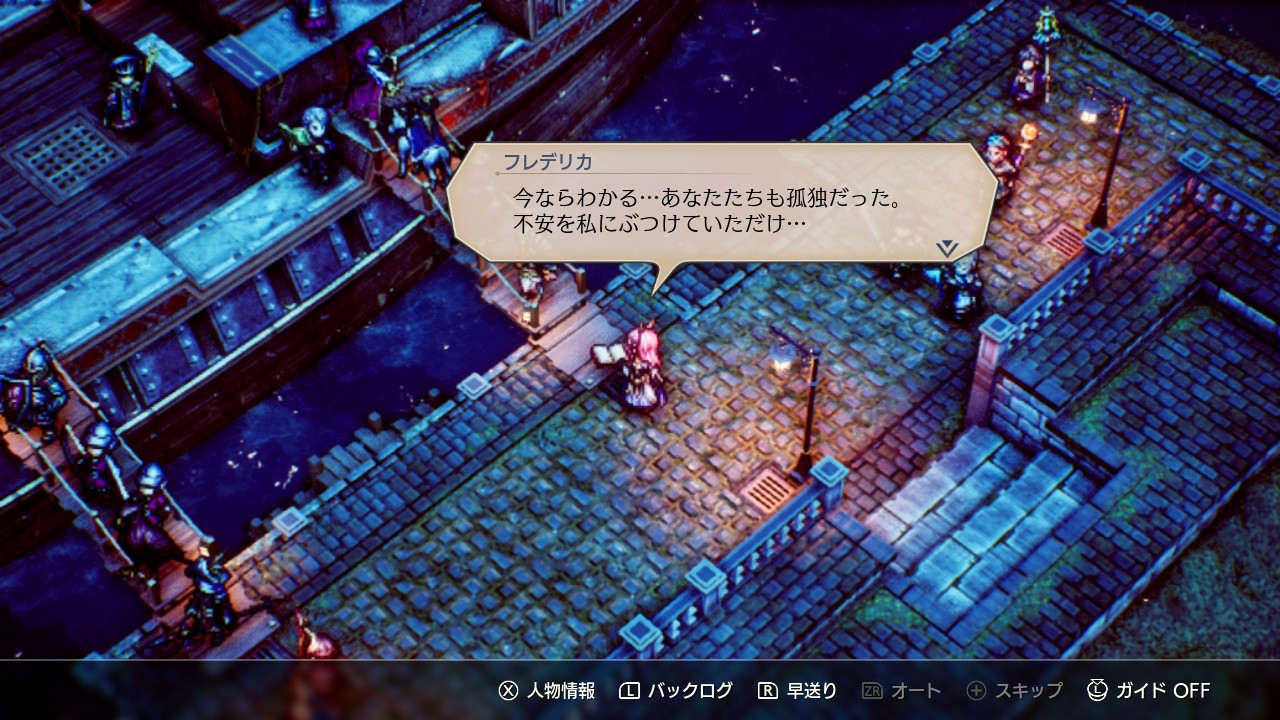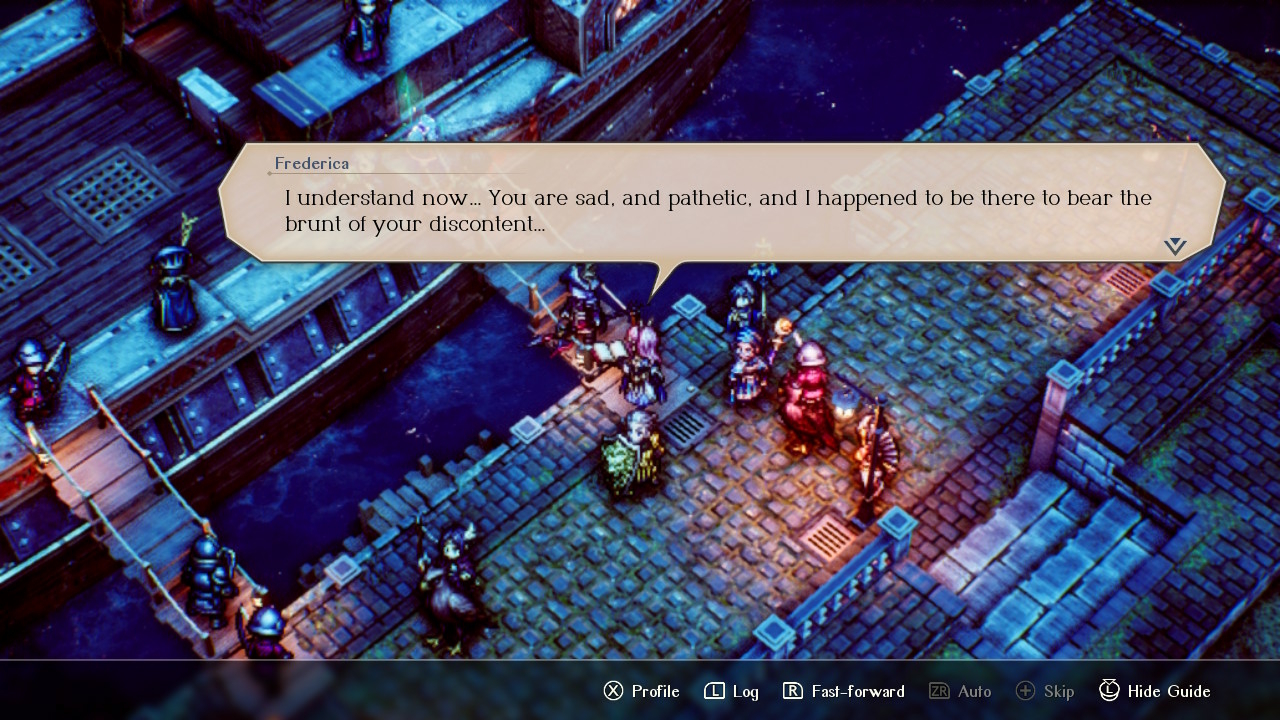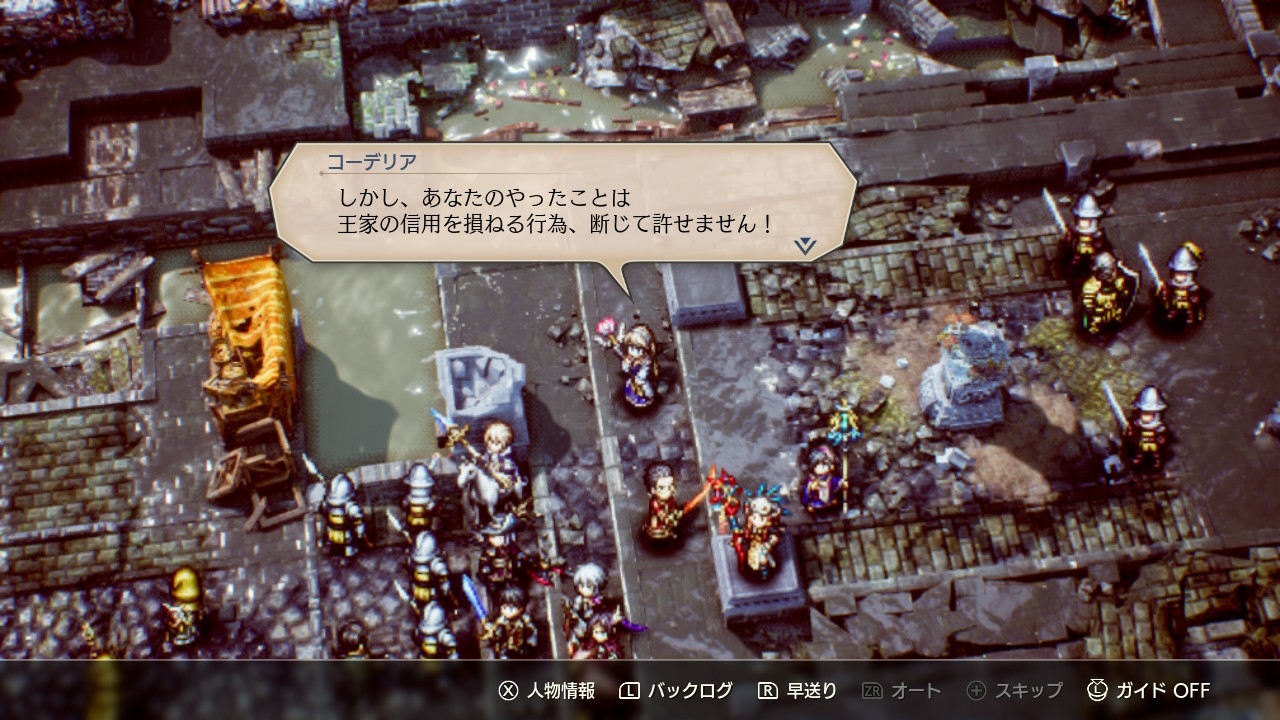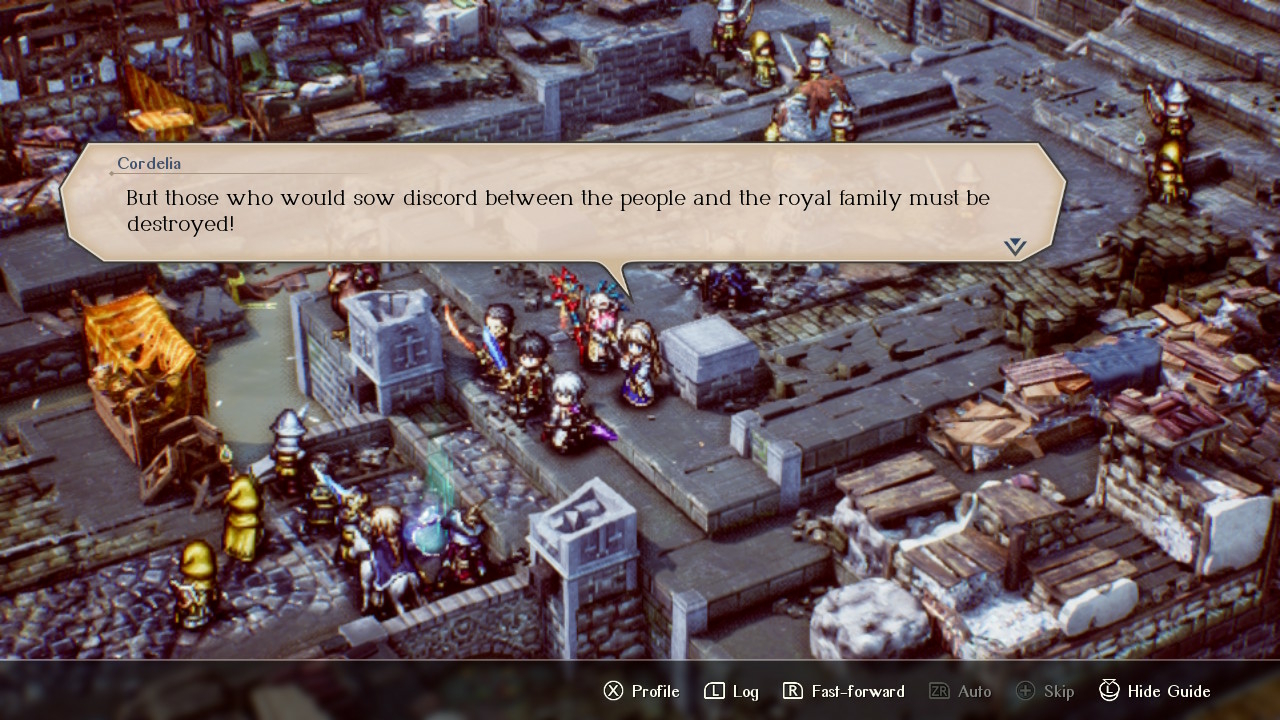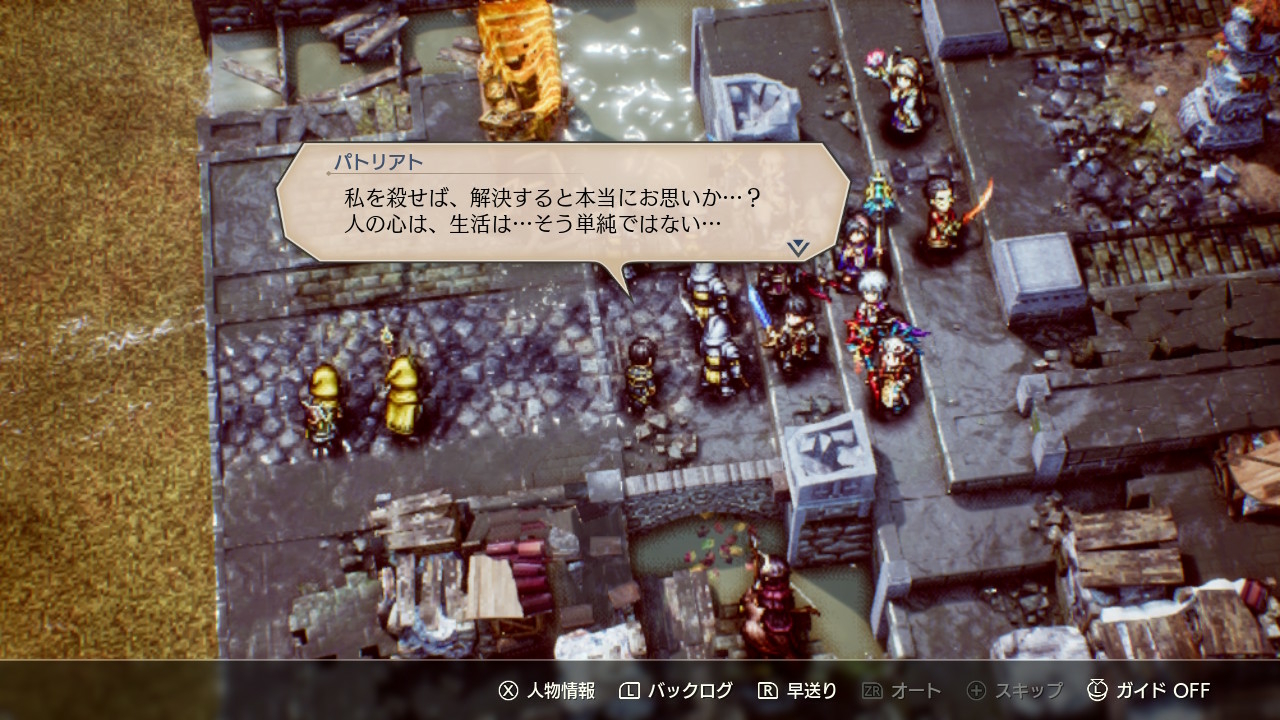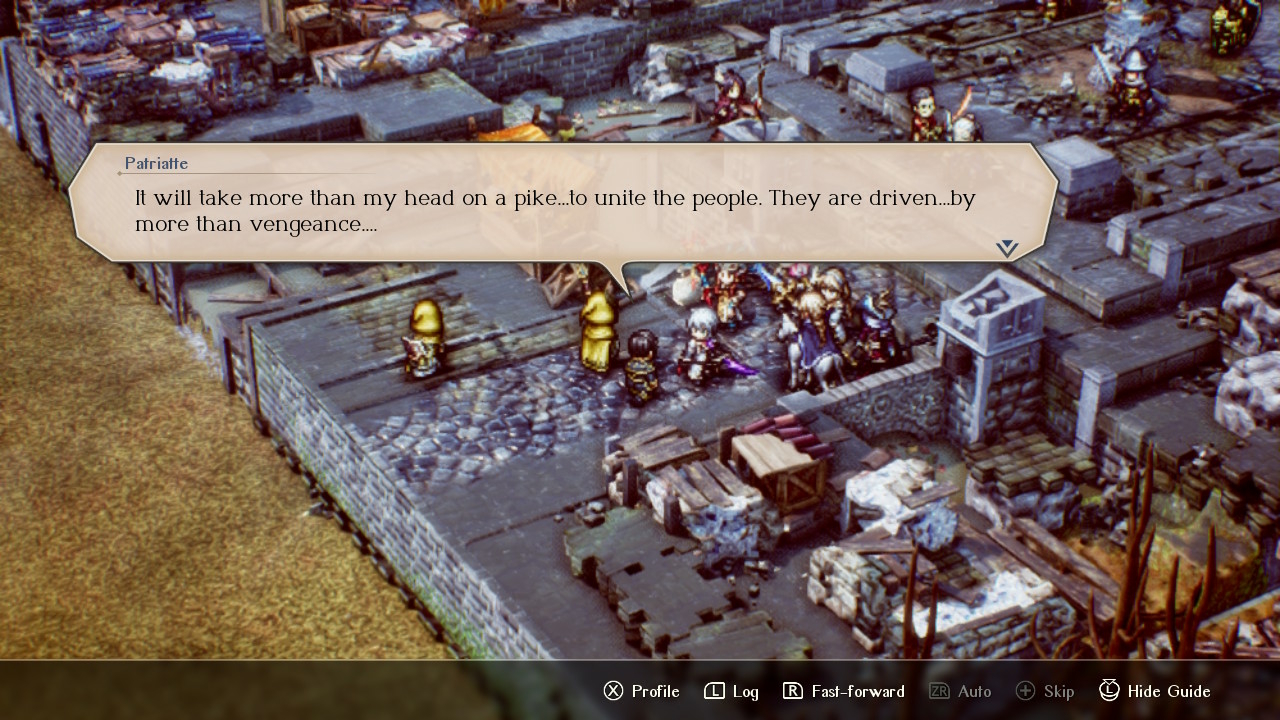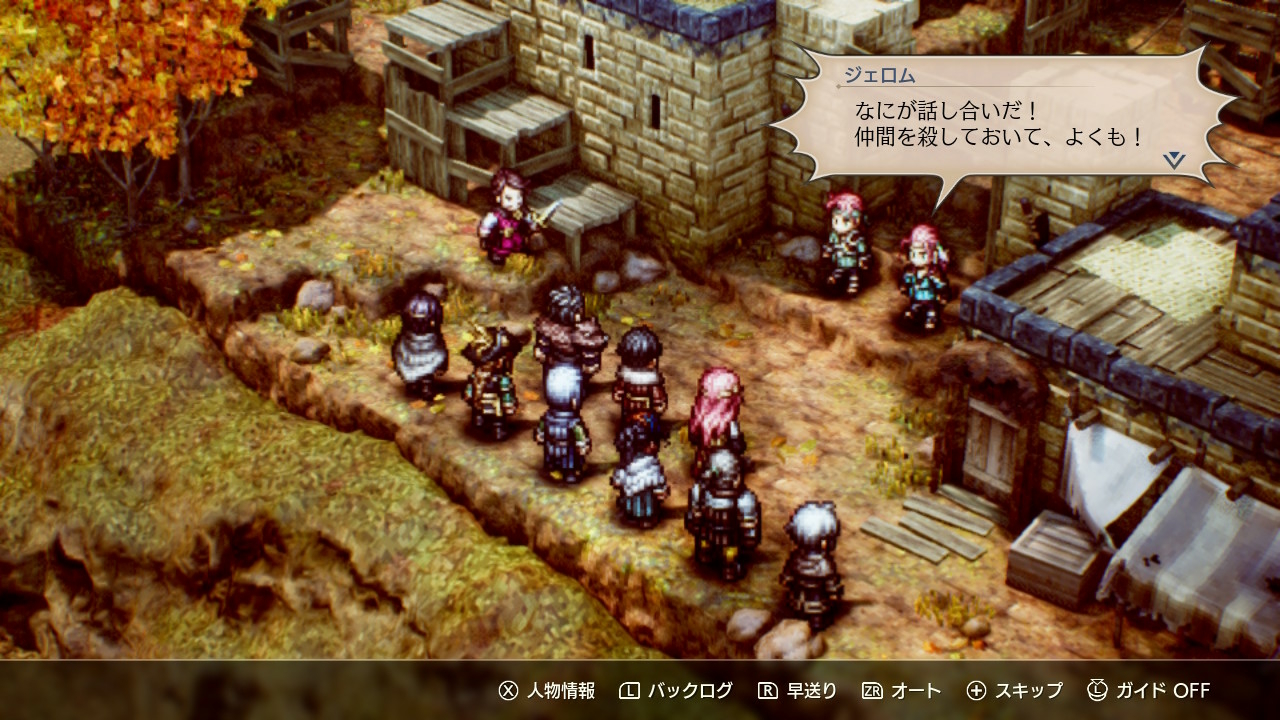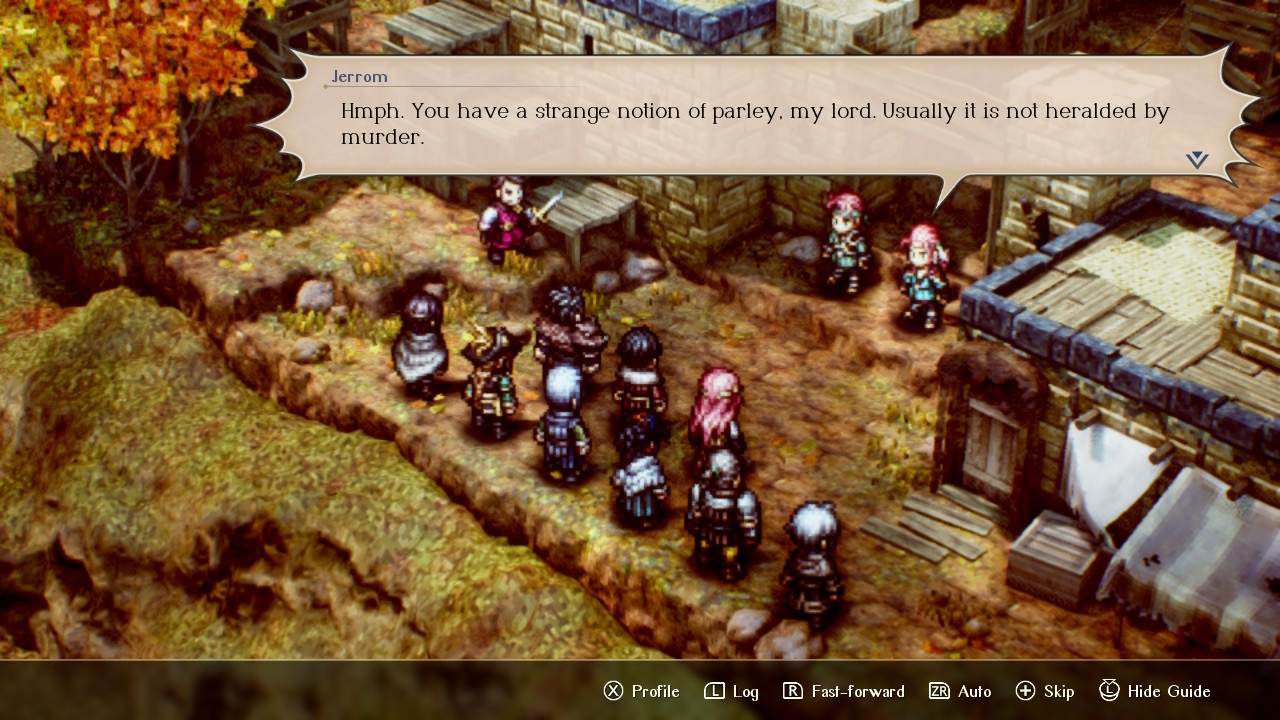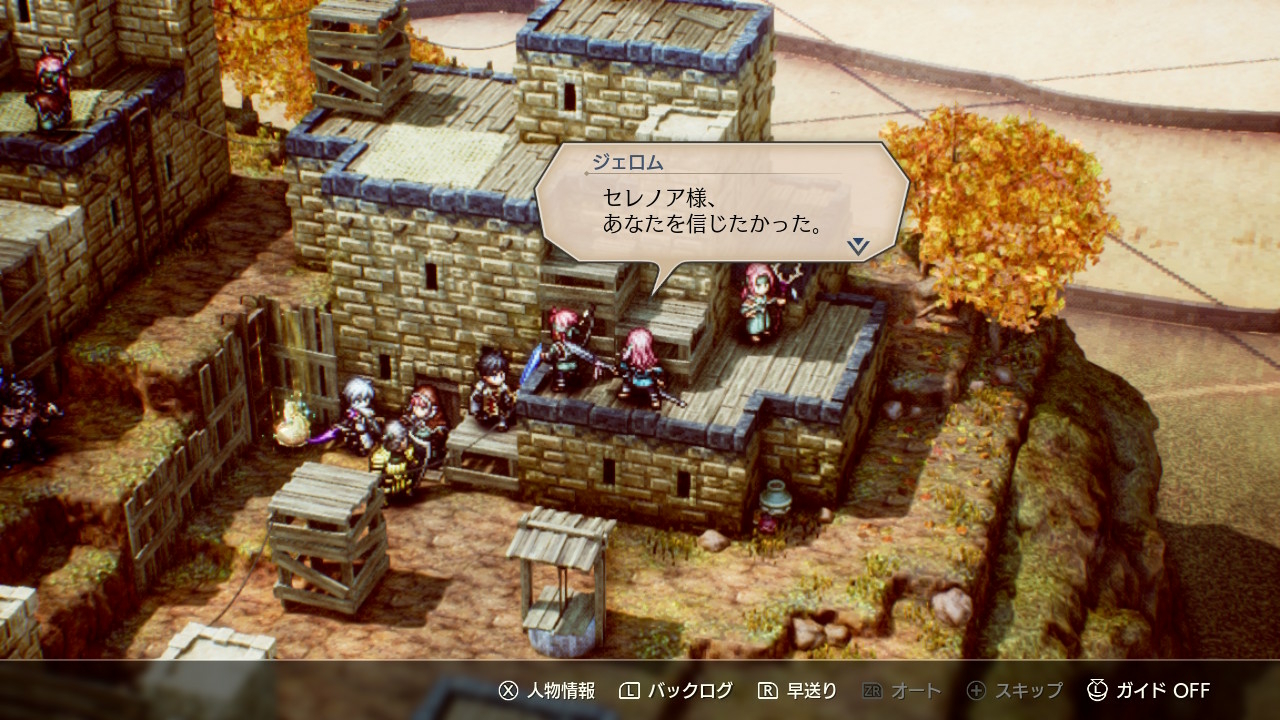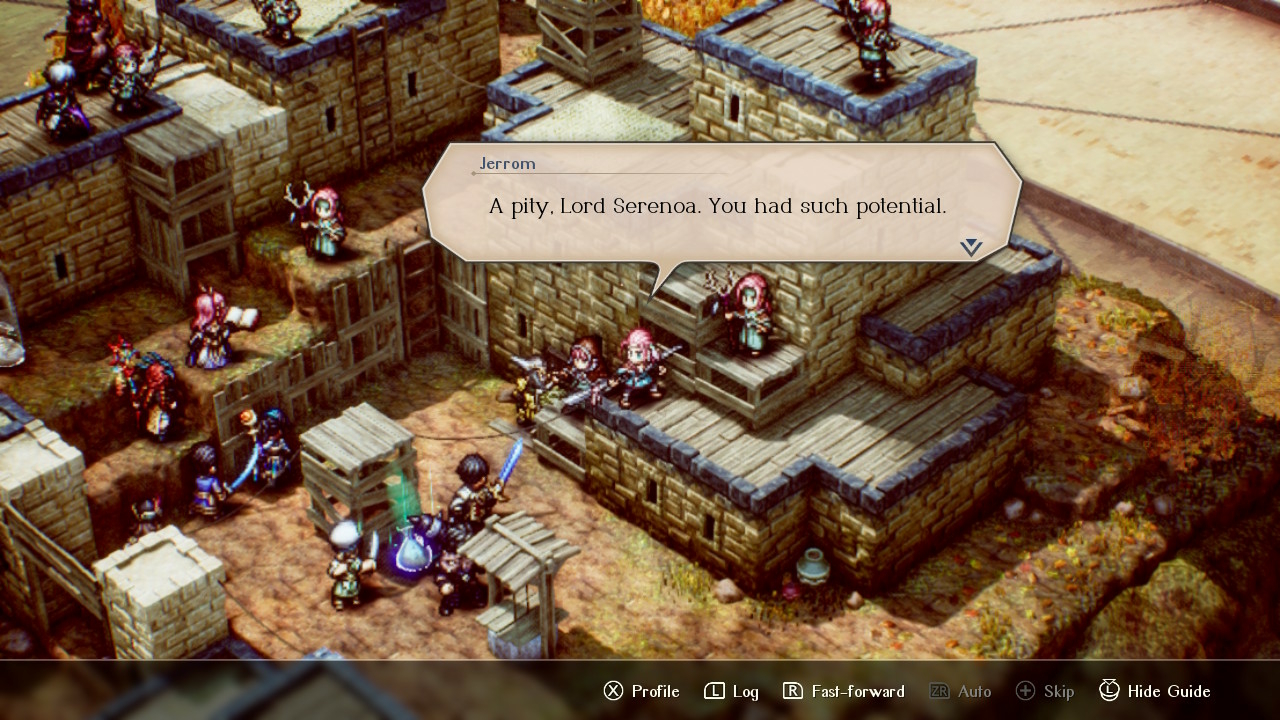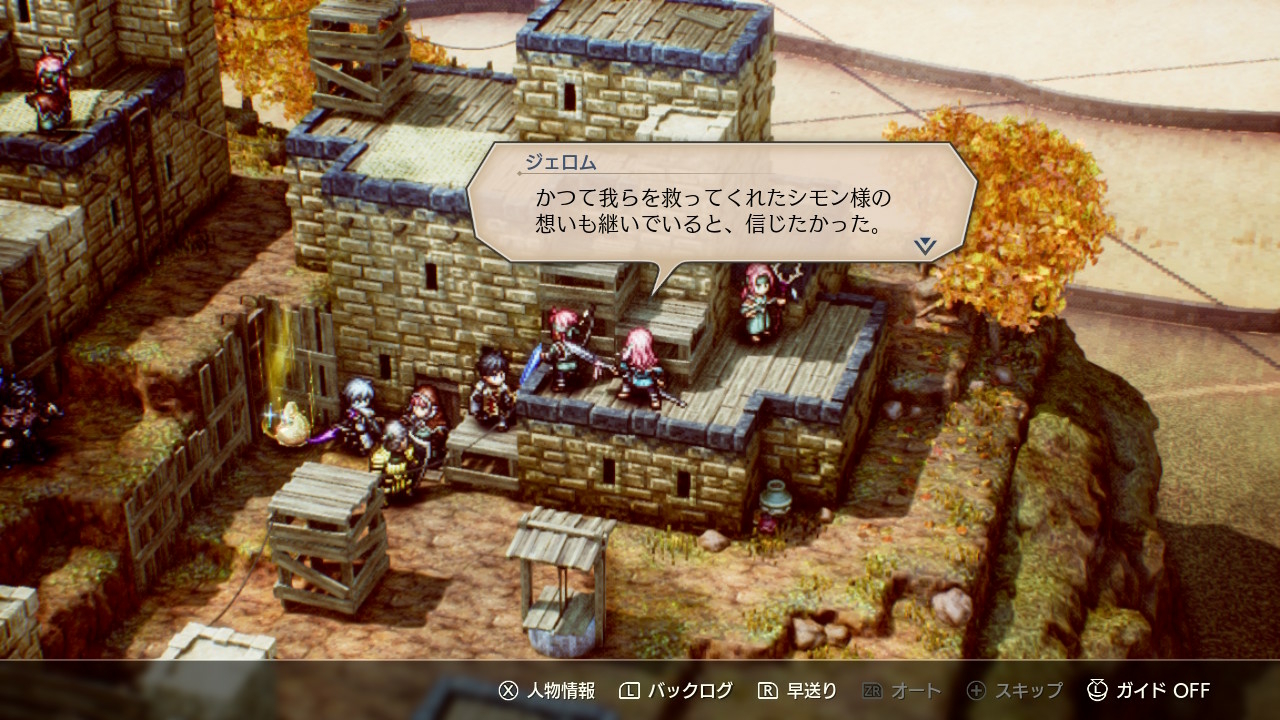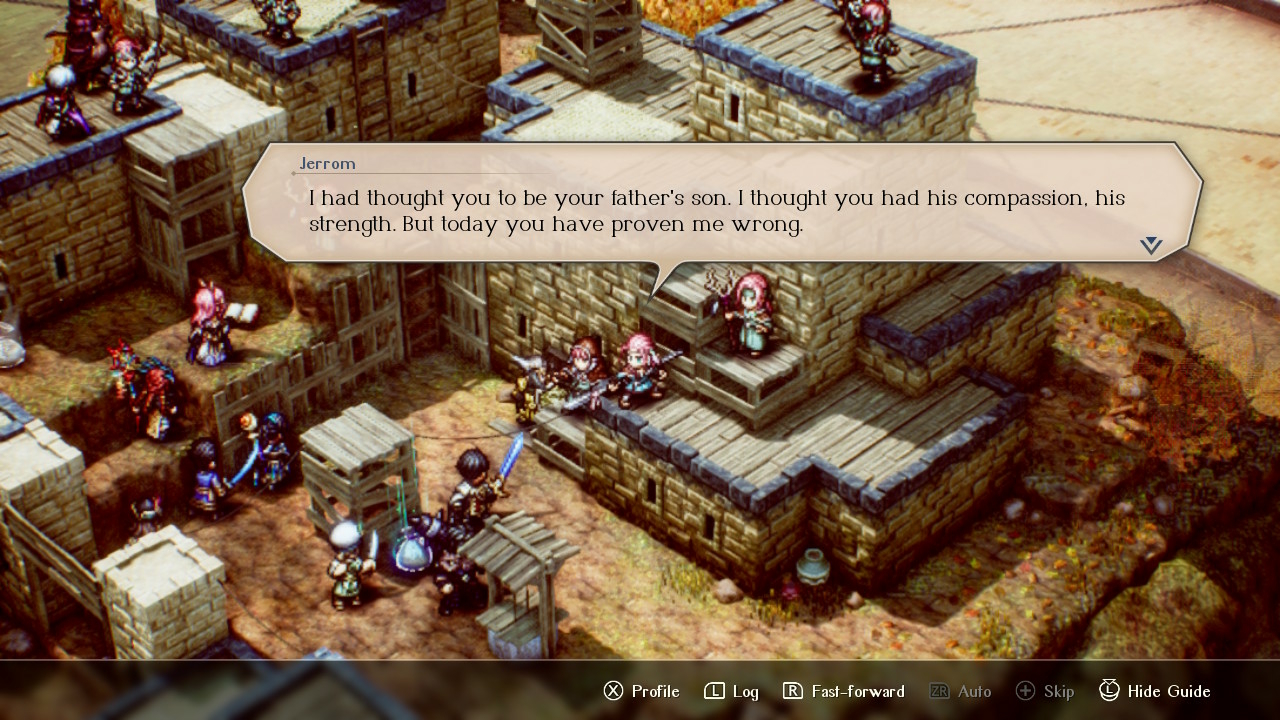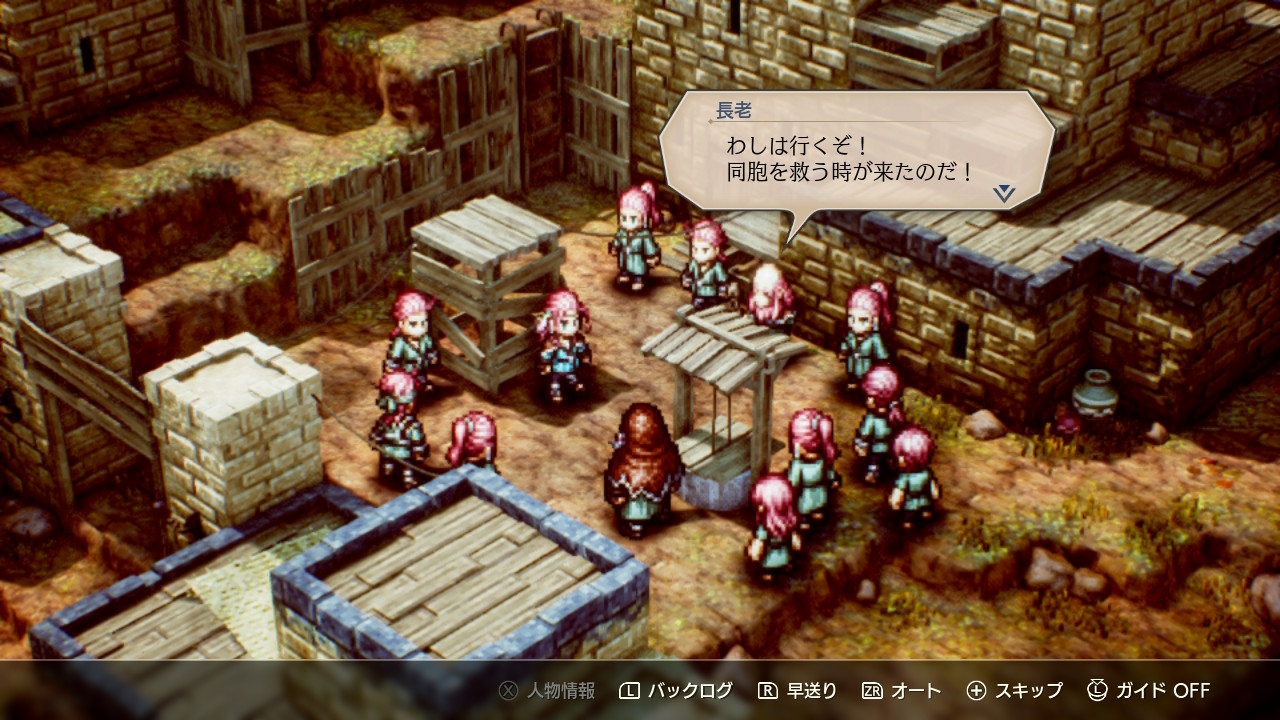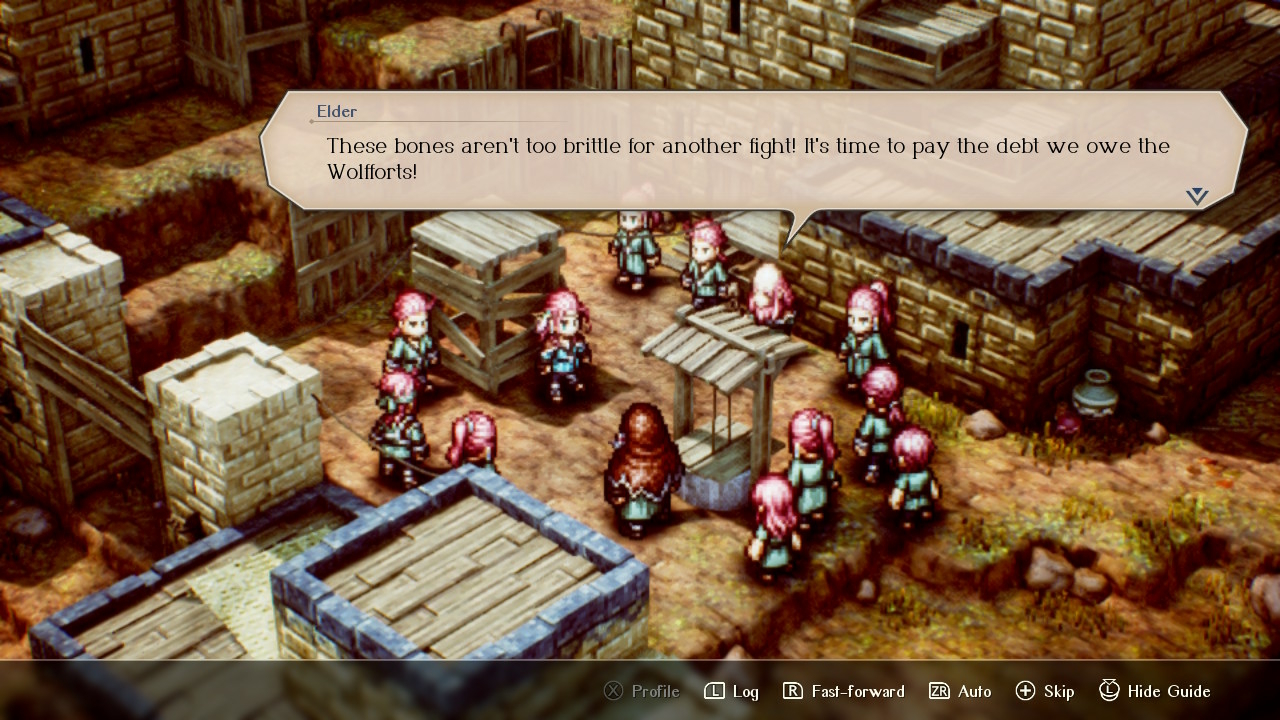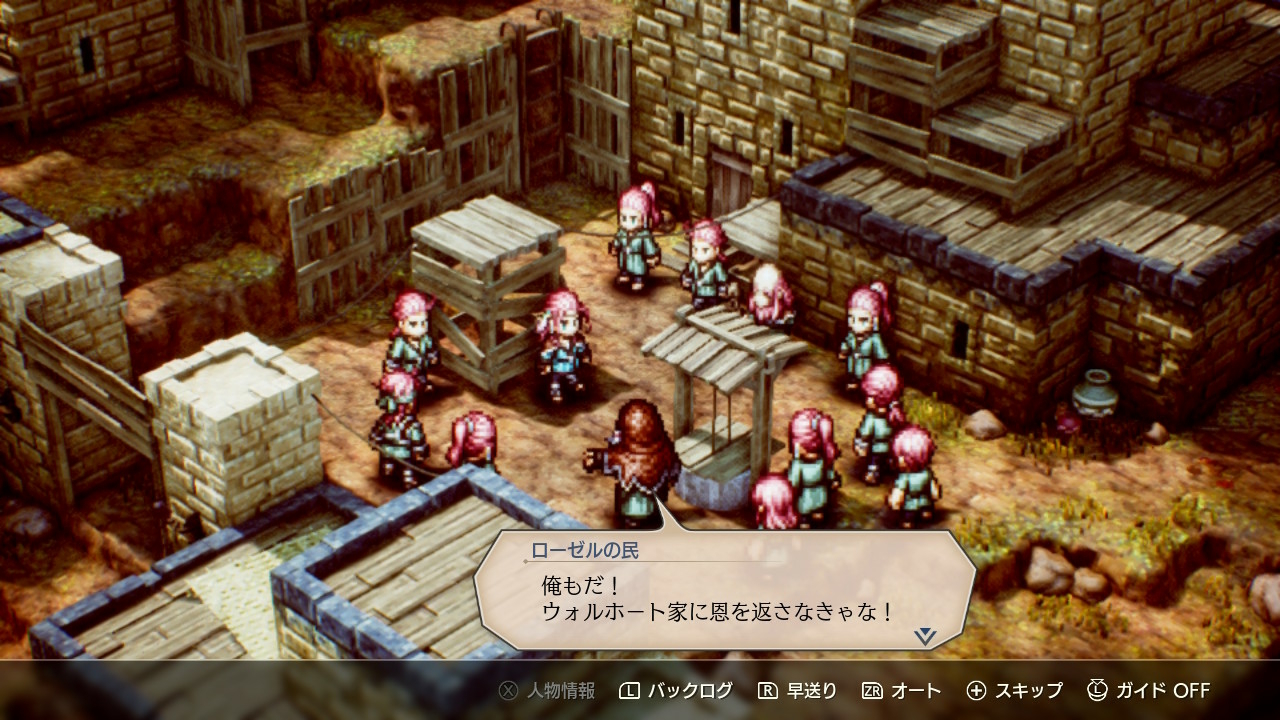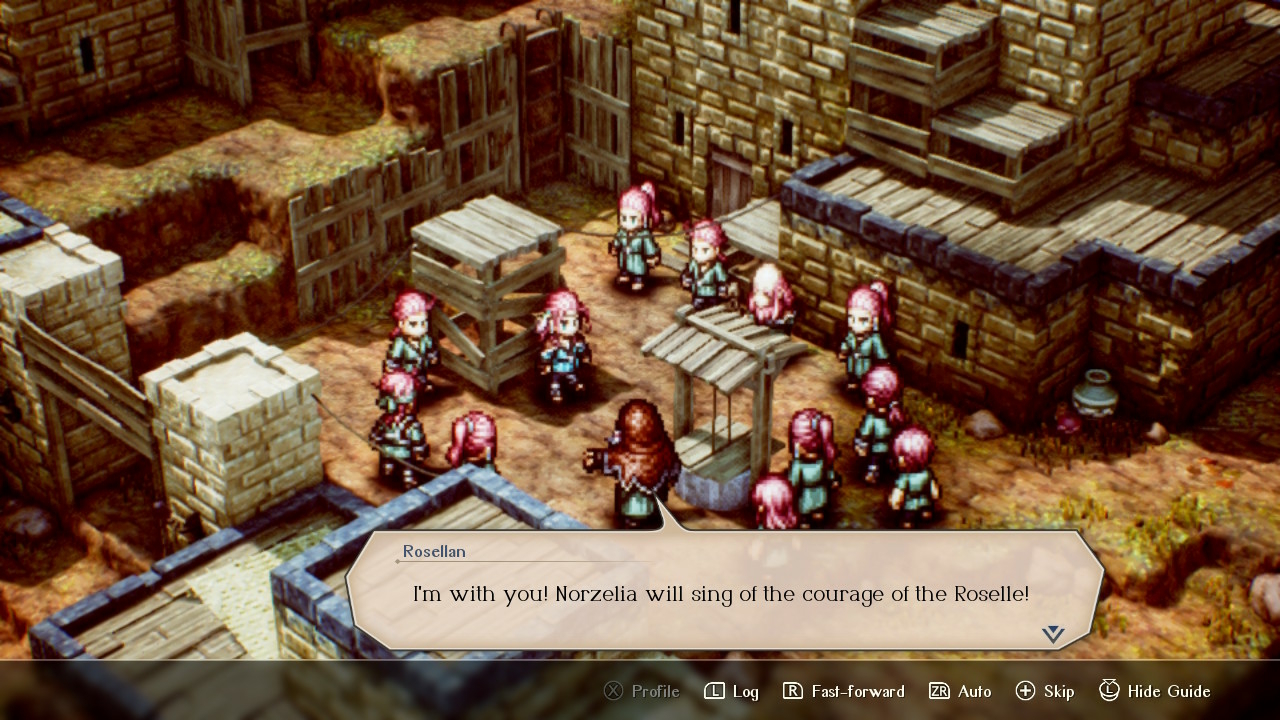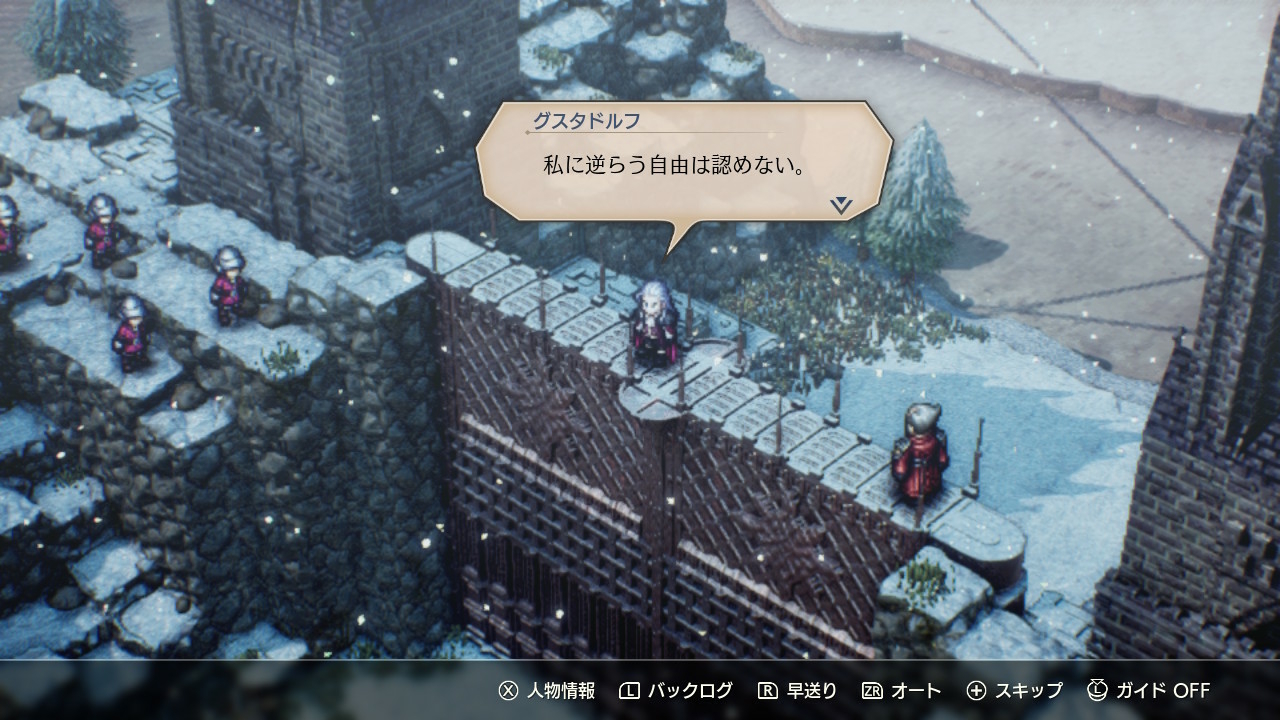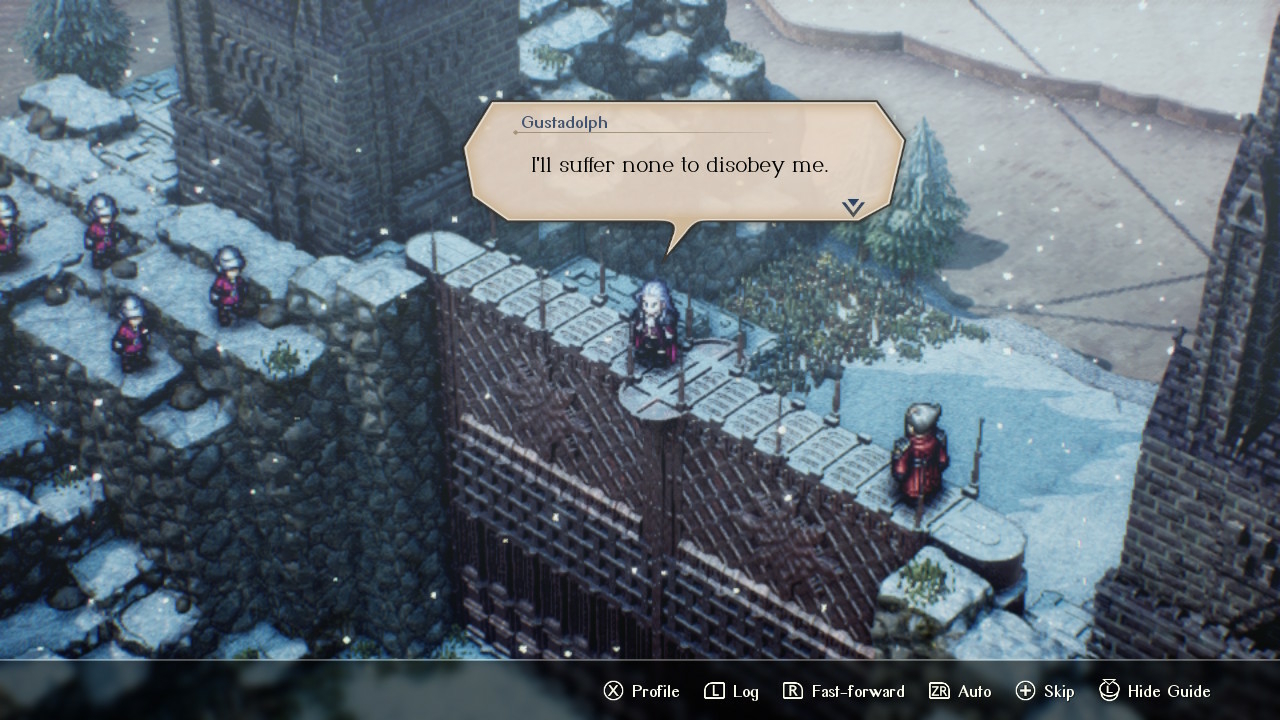 Other Localization Threads: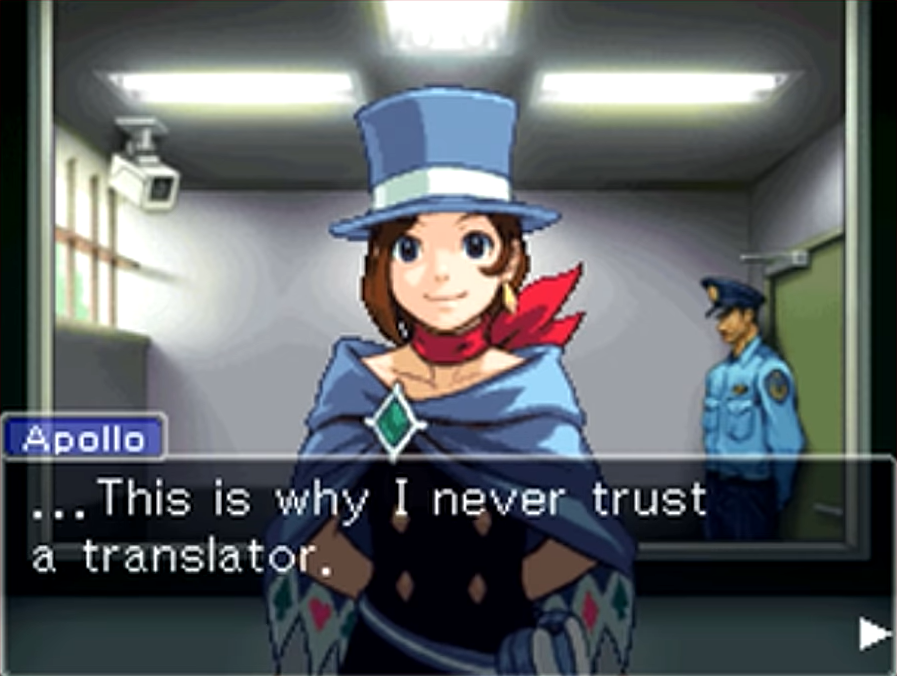 [Localization x Translation] https://varishangout.com/index.php?threads/japanese-games-localization-examples.401/ https://varishangout.com/index.php?threads/checking-nisas-localization-of-trails-of-cold-steel-3.323/...

varishangout.com
Last edited: