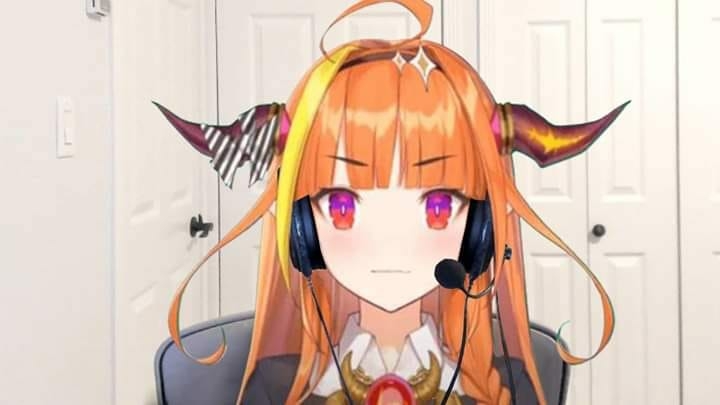 Video Posted by Coco (included English subtitles)
Official Announcement by Cover Corp.
Announcement of Kiryu Coco's Graduation
Relevant Pastebins from Coco (Source:
KF
)
https://pastebin.com/70AdAU3T
https://pastebin.com/HikQx9hz
https://pastebin.com/wkxPeeaU
June 11 Stream Highlights
Notes by maCAloGY (KF)
Official animated short focusing around Coco's graduation (feat. Kanata, Watame, Towa, and Luna)
Coco's Graduation Stream
Coco's Roommate Account
kson ONAIR
​
So, this was a fucking kick in the teeth.
This is unquestionably the biggest loss to hololive since its inception. What a fucking mess. I wonder if this is an isolated event or the first of other departures. The official announcement implies that this was Coco's choice, but we can only trust this sort of PR shit so much.
There are so many reasons this could be happening, including but not limited to:
Continued onslaught from insectoids from West Taiwan
hololive corporate renewed interest in taking hold of Chinese market
Inability to branch out and collaborate as much as she would like

The success and general freedom afforded by streaming on the KSON channel instead
Aside from the last part, all options indicate some form of Chinese fuckery here. Coco has been assaulted by these soulless drones for months now, and I'm not surprised if it's just worn her down.
At the very least, this time we have ample warning to
download and preserve everything possible
. I have no idea if anything went private or deleted shortly before this was posted, so it's best not to waste any time.
@DarkMahesvara
, I genuinely hope you are up-to-date or can manage to be before July 1.
While I can't say I watched Coco nearly as frequently as my current favorites, she is largely responsible for having got me interested in hololive and v-tubers in general. She also arguably has one of the best designs of any of the hololivers and has generated hundreds if not thousands of god-tier fanart.
I fucking loved this bitch. I'm going to miss this goofy dragon and her Mickey Mouse voice.
As I come to learn more information, I'll try and update this thread however I can. Please be sure, if you have the time, to give her whatever love and support you can until she finally leaves us in this form.
Fuck insects. Now and forever. Fifty-five days were not enough.
​
Edit: Updated the link to the Cover Corp. graduation announcement (reversed URL and text), mentioned that Coco's video has English subtitles and removed extraneous musings, added meme thread image, added links to pastebins from Coco's mengen, added further bug repellent, added further stream-based information, added hololive anime episode about Coco leaving, added Coco's graduation stream, added Coco's roommate account, updated title and description to better match Coco's current status of graduation and provide a more reflective tone
Last edited: