varishangout.com
Regular
Translator Extraordinaire
Uncensored Patch:
https://varishangout.com/index.php?threads/fire-emblem-engage-uncensored-patch.1730/
The game's writing is bad in Japanese, and it's even worse in english with all the censorship and fanfiction.
Not all lines about outer-beauty/affection/gender were removed, just the (slightly) problematic ones and the ones that the localizers did not like for their fanfiction version.
By throwing pedo accusations, the western localization branch and their goons successfully convinced the FE Fandom into accepting the Anna censorship, they're pretending that loli is where they draw the line despite the fact that they censored every support with an underage character.

If the support was left as is, only a minority of pronouns in bios would complain about it, but mostly no one would care since it's just an optional support, and loli content has always been a thing.
But now all of a sudden something this tame gets treated almost like it's loli hentai.

I assume Gamebanana and Loverslab censored the uncensored patch at the behest of the localizers, they probably wanted to trick JP-Nintendo into thinking that even the fandom does not think that this type of content is okay, so that next time they can remove it from the Japanese version too.

After the Bridget situation, I'm sure that western branches have infiltrated wikis/subreddits/discords and various communities in order to influence the fandom. They want to control the content and how the fans react to their decisions.

Even after ruining this game at the source, they still felt the need to censor any and every line that could offend anyone from the english version.
It's obvious, but this stuff will never stop at just"Loli/Shota"
And hers, of course

Localization added Celine asking for Celica's consent, like some kind of passive aggressive jab on the jp script.
They also changed her calling Celica beautiful.
Warm Hands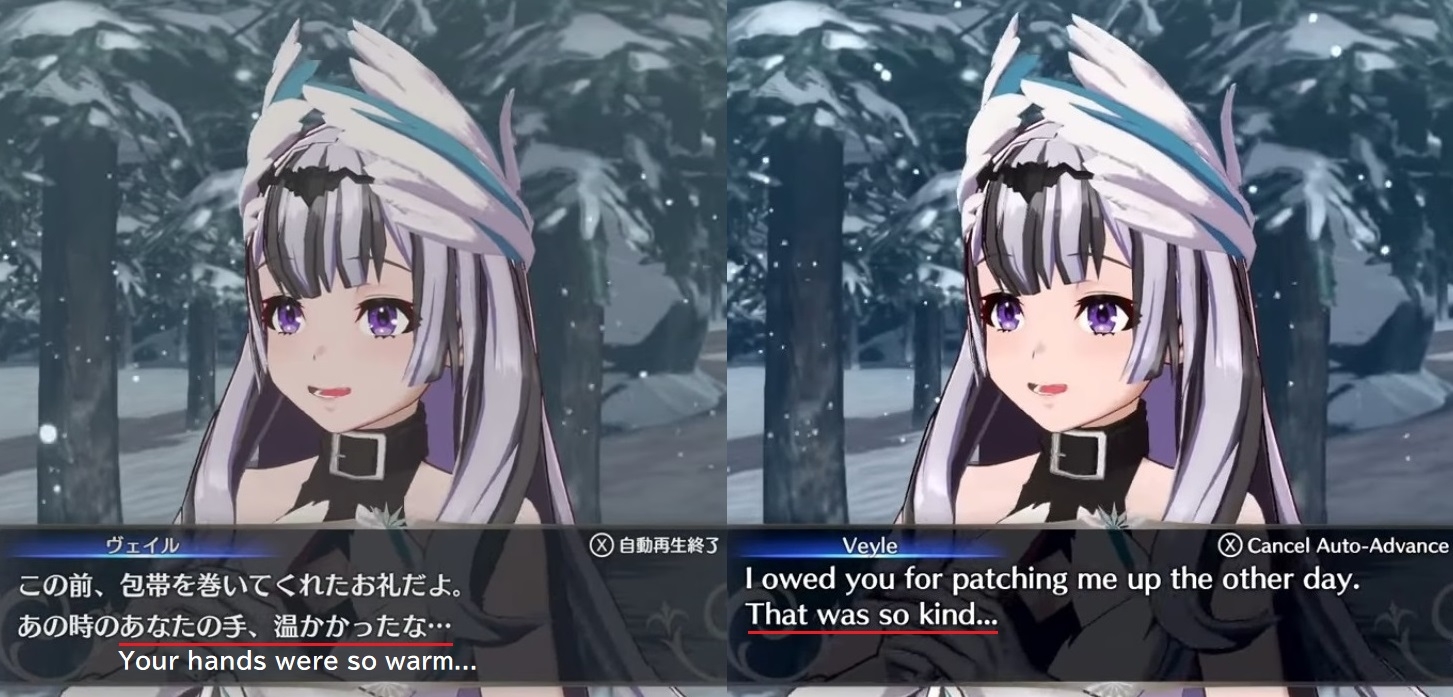 In JP she's remembering the sensation
Thanks, Oniichan, I love you so much!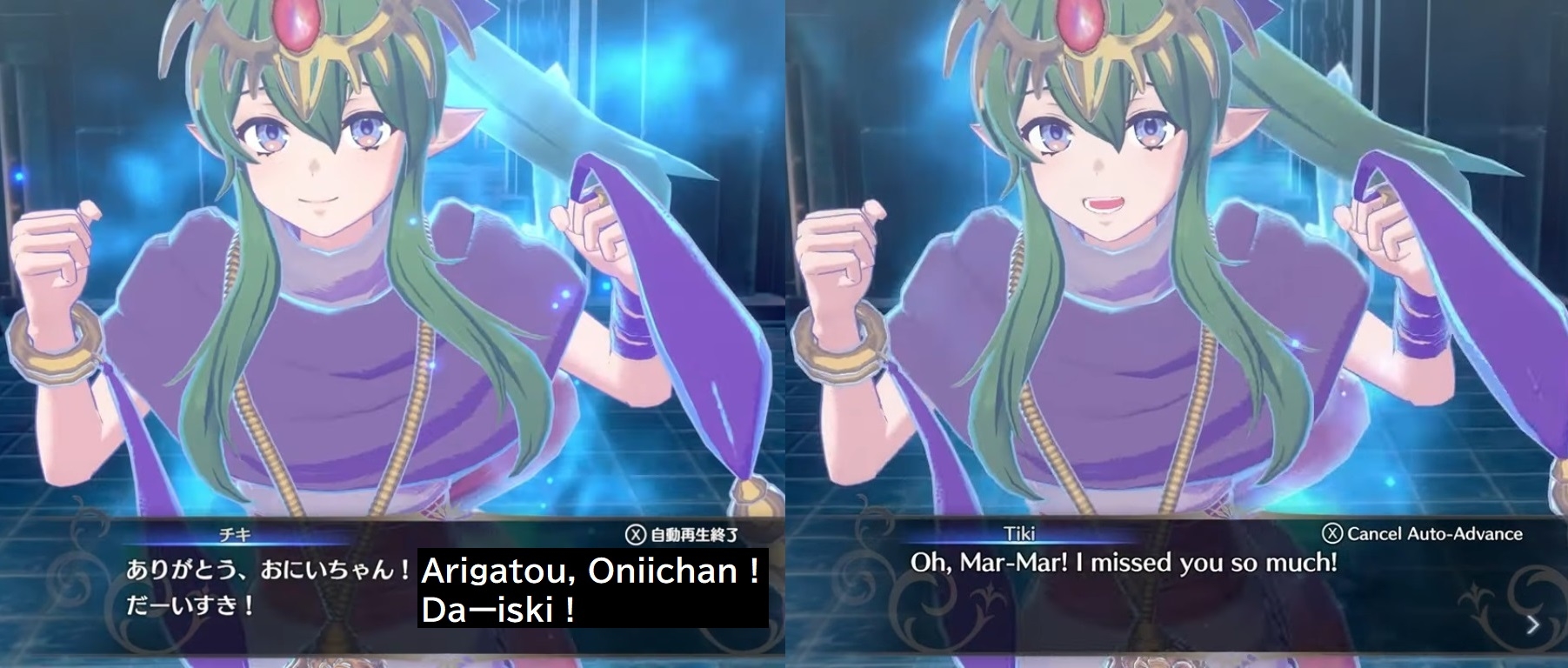 Note: Mar-Mar is an old localization
Added "Barefoot"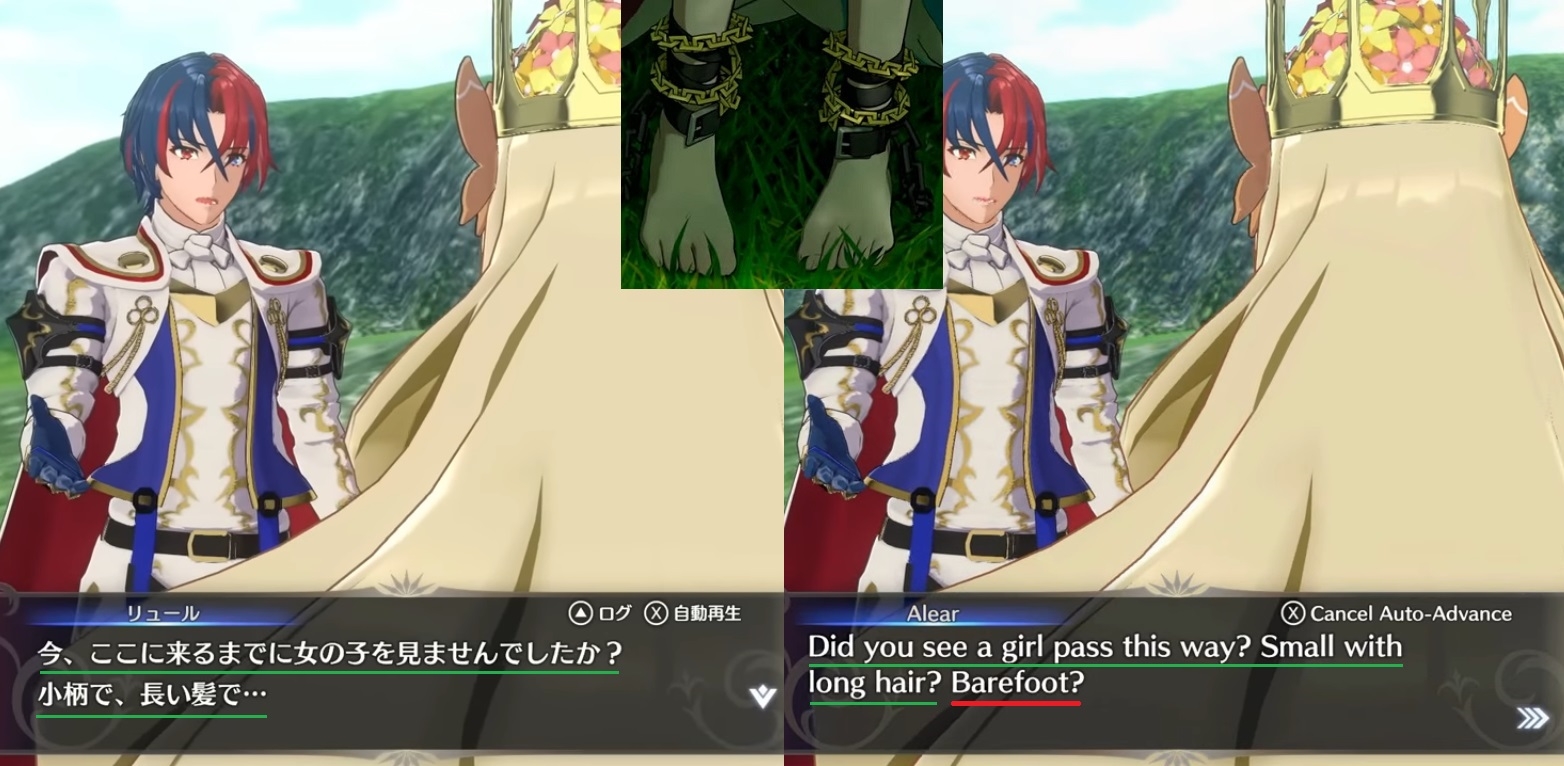 Maybe the localization wanted to comment on her design?
Yuriman Louis

In JP he does not finish saying what the thought makes him feel, but En specifies that it's "captivating"
Note: Louis likes to watch woman getting along with each other
Rosado from the village of faeries (not in sequence)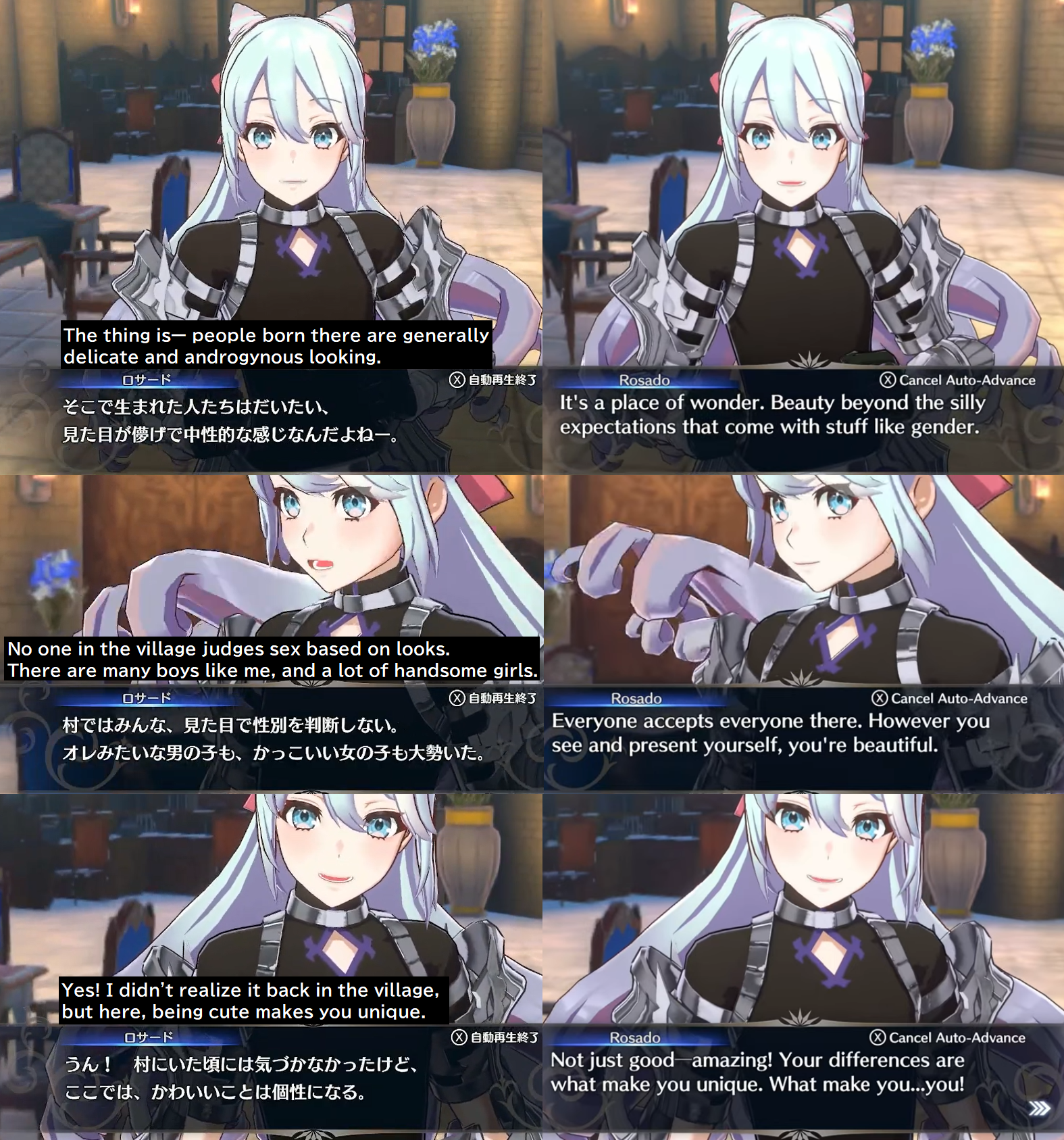 (1) JP: People where I'm from are
born
androgynous - EN: We
view
beauty beyond your silly gender expectation
(2) JP: There are cute
boys
and handsome
girls
- EN: You're beautiful no matter how you
identify
(3) JP: Being
cute
in the village is normal, but not here - EN: We're all
special
snowflakes
The male gaze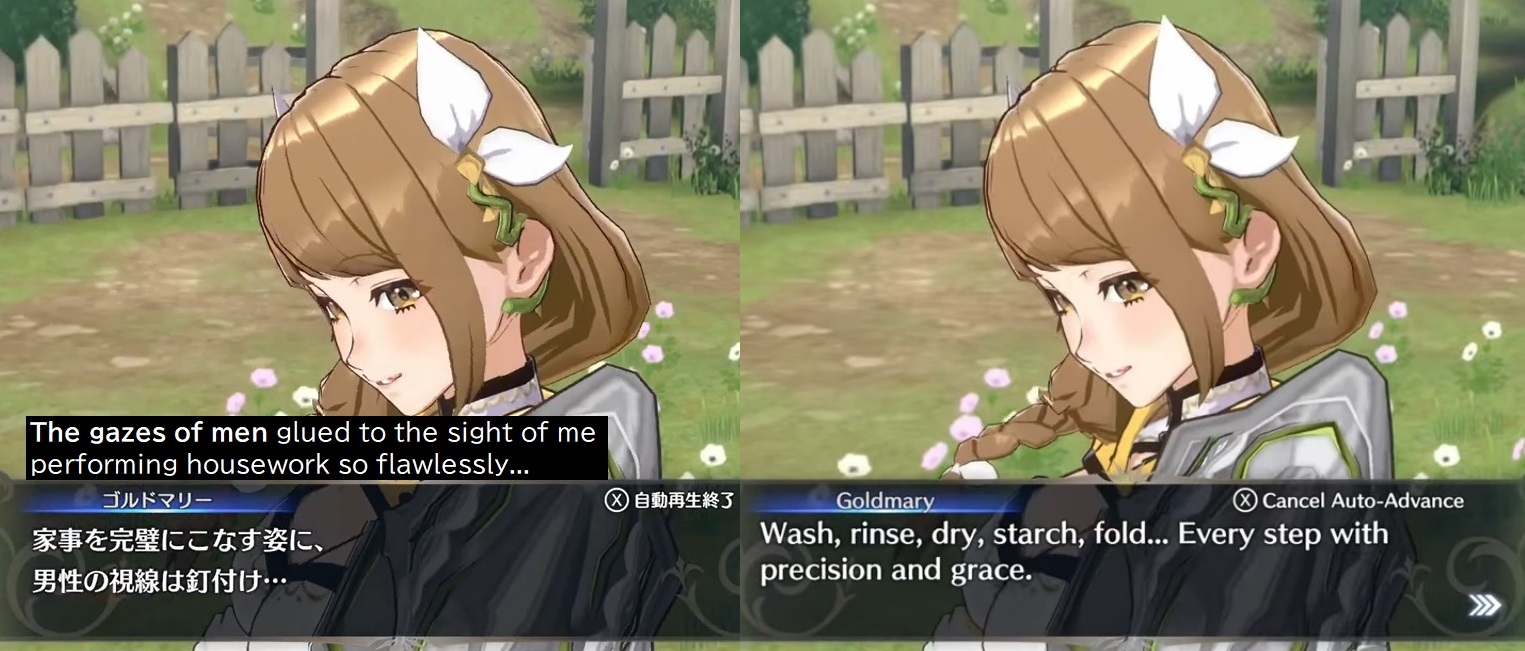 Sorry for being too beautiful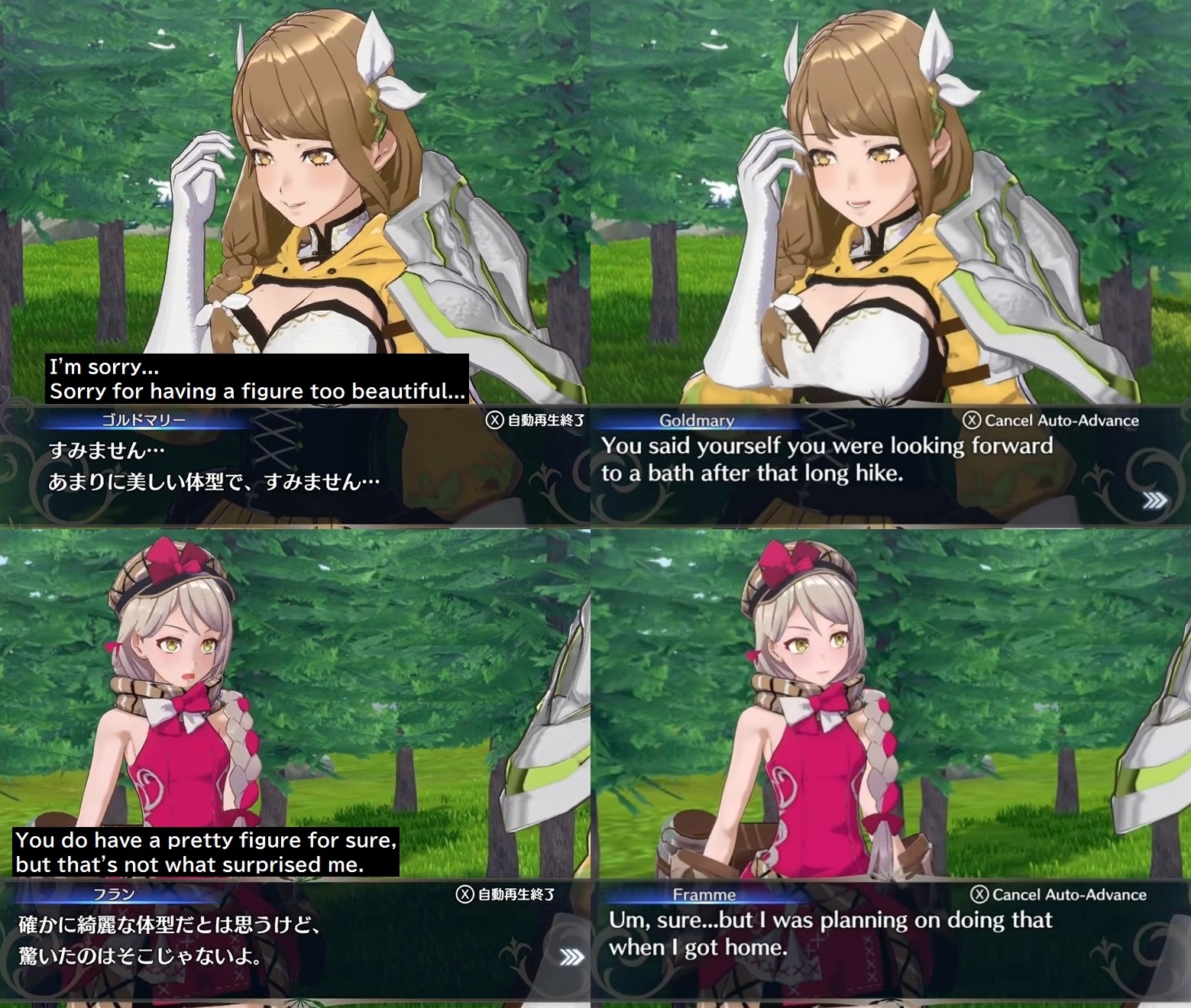 What Gentlemen prefer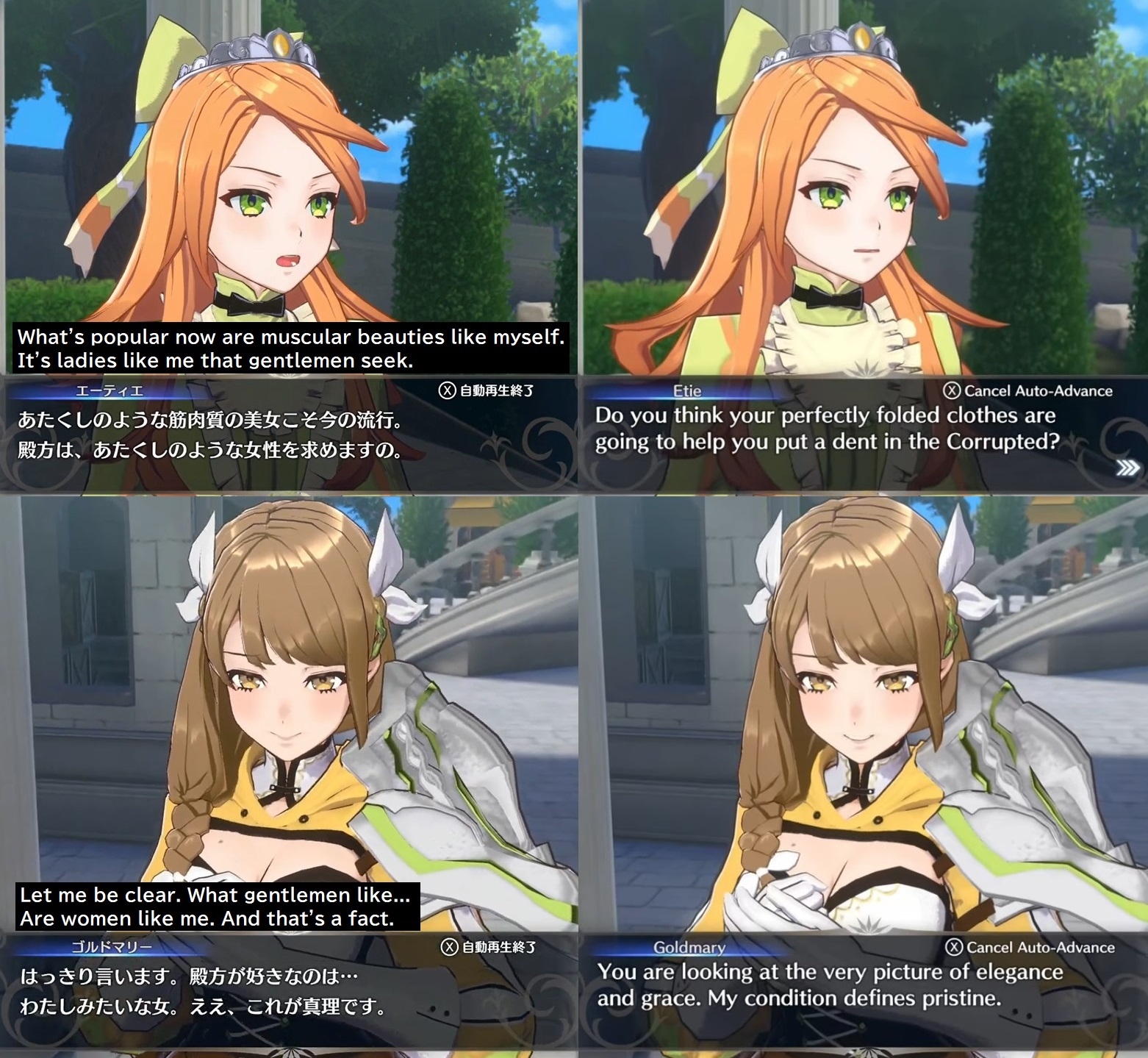 The localization removed them talking about attracting men with them talking about being fit for war
Thank you very much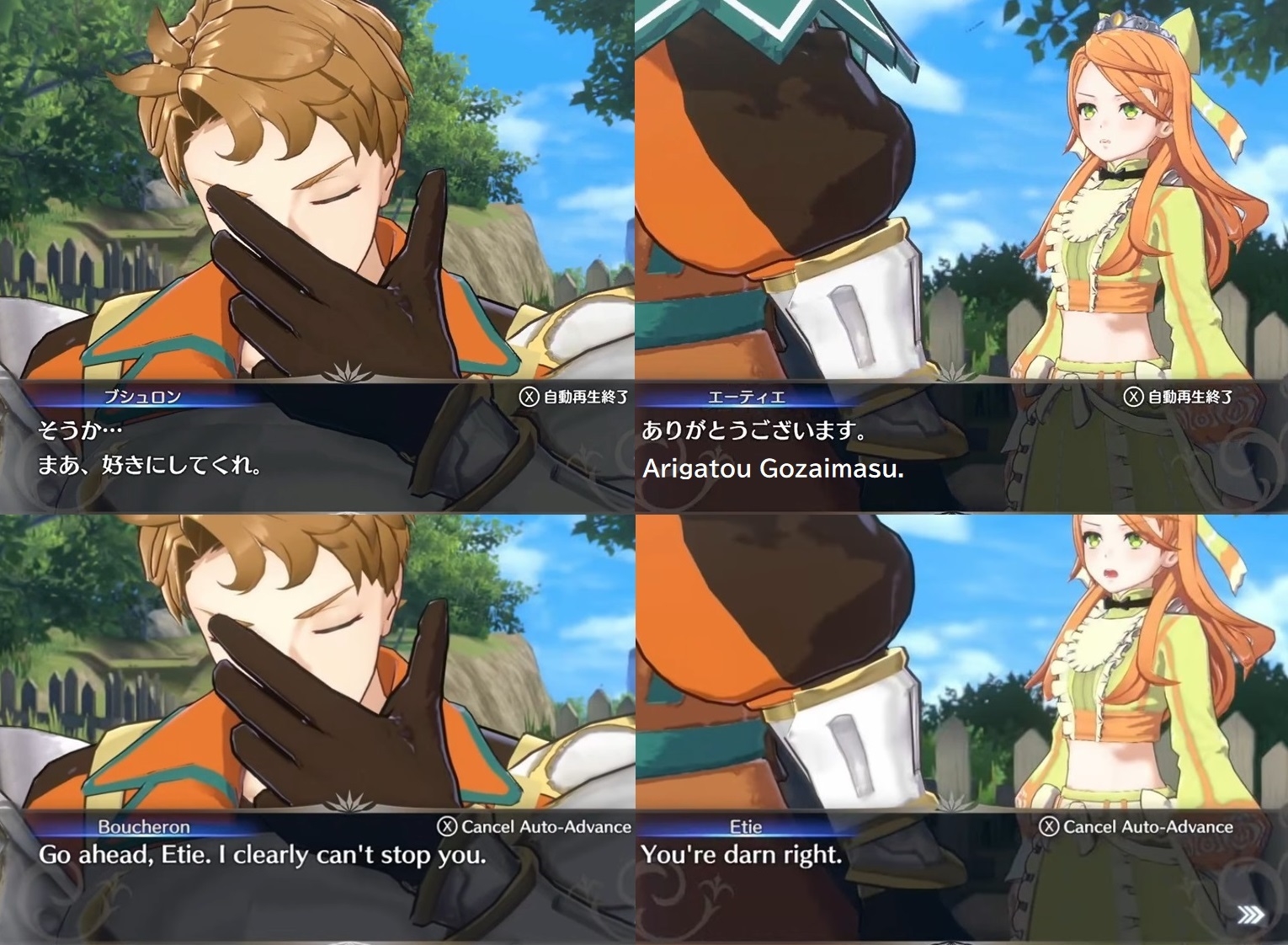 Etie talks like an Ojousama in japanese, In english she's the opposite
I'm inferior to you -> I'm tough, but I can still do more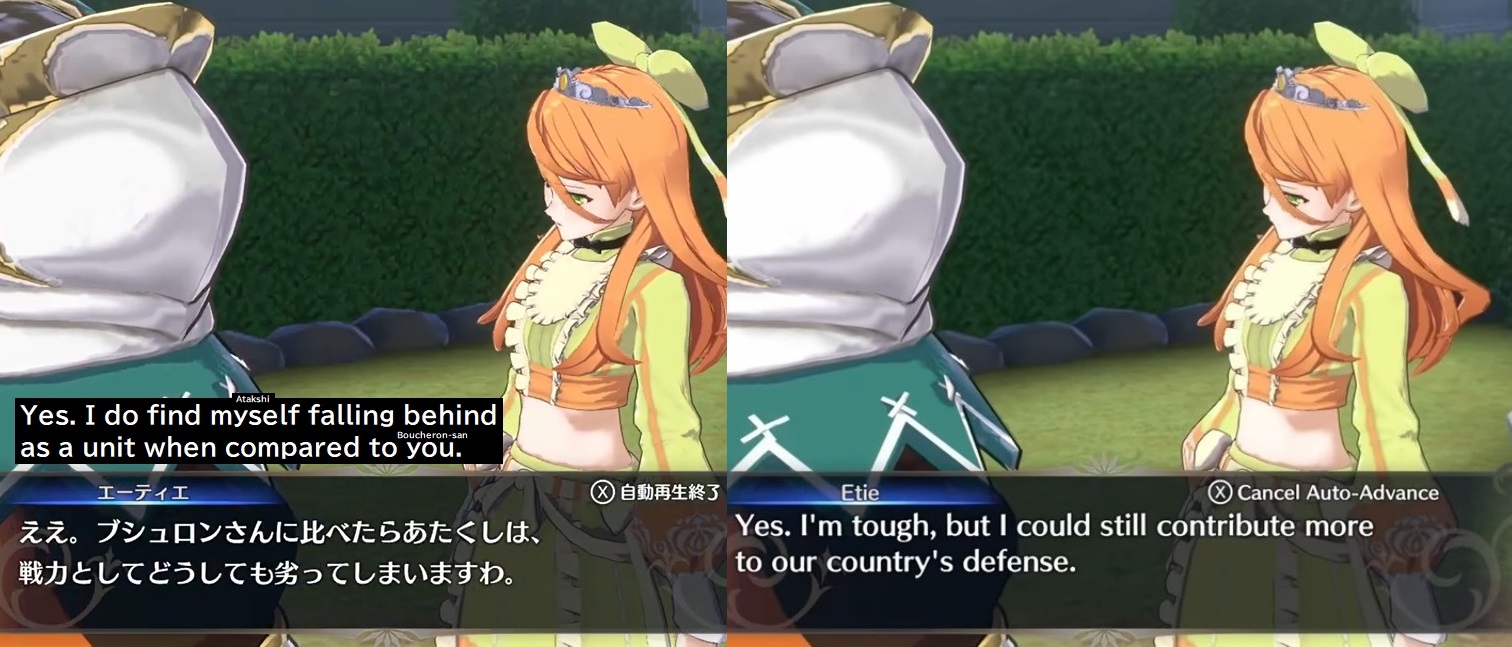 Official Lucina Flat shaming removed (Goldmary x Lucian)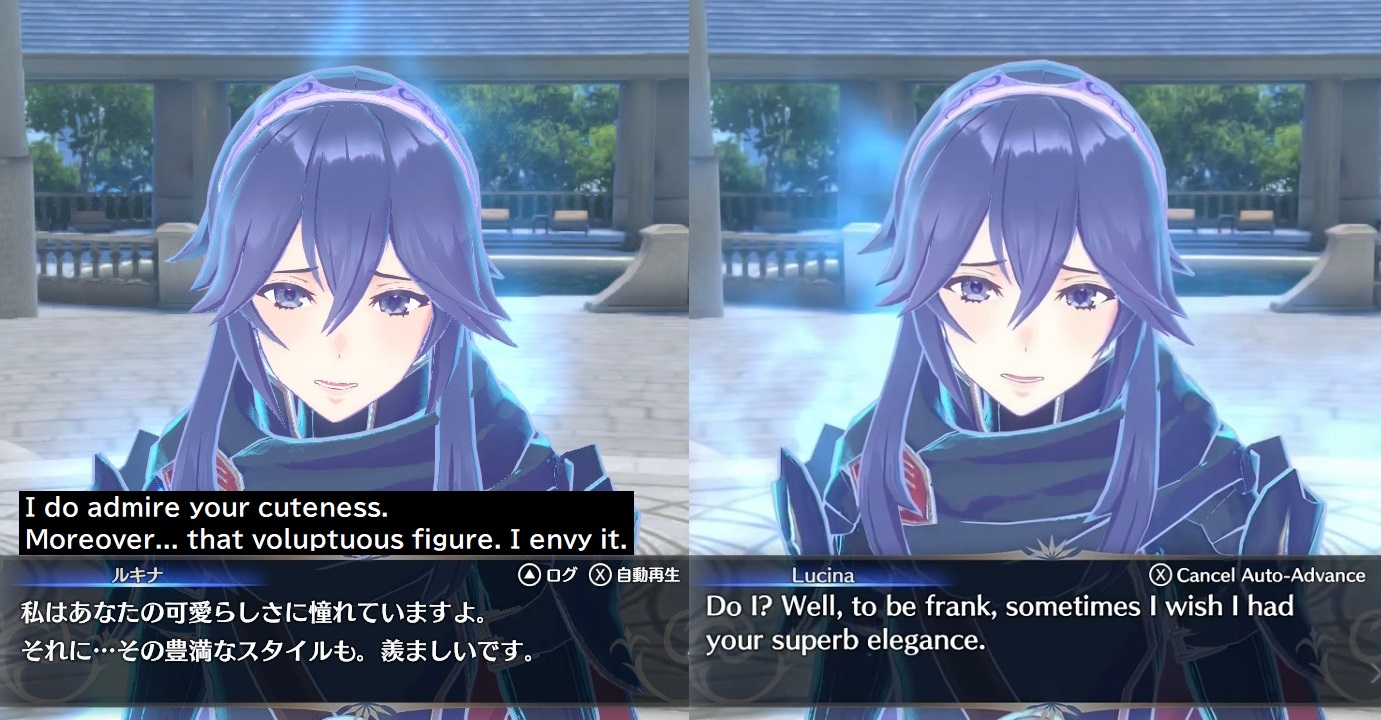 Fashion talk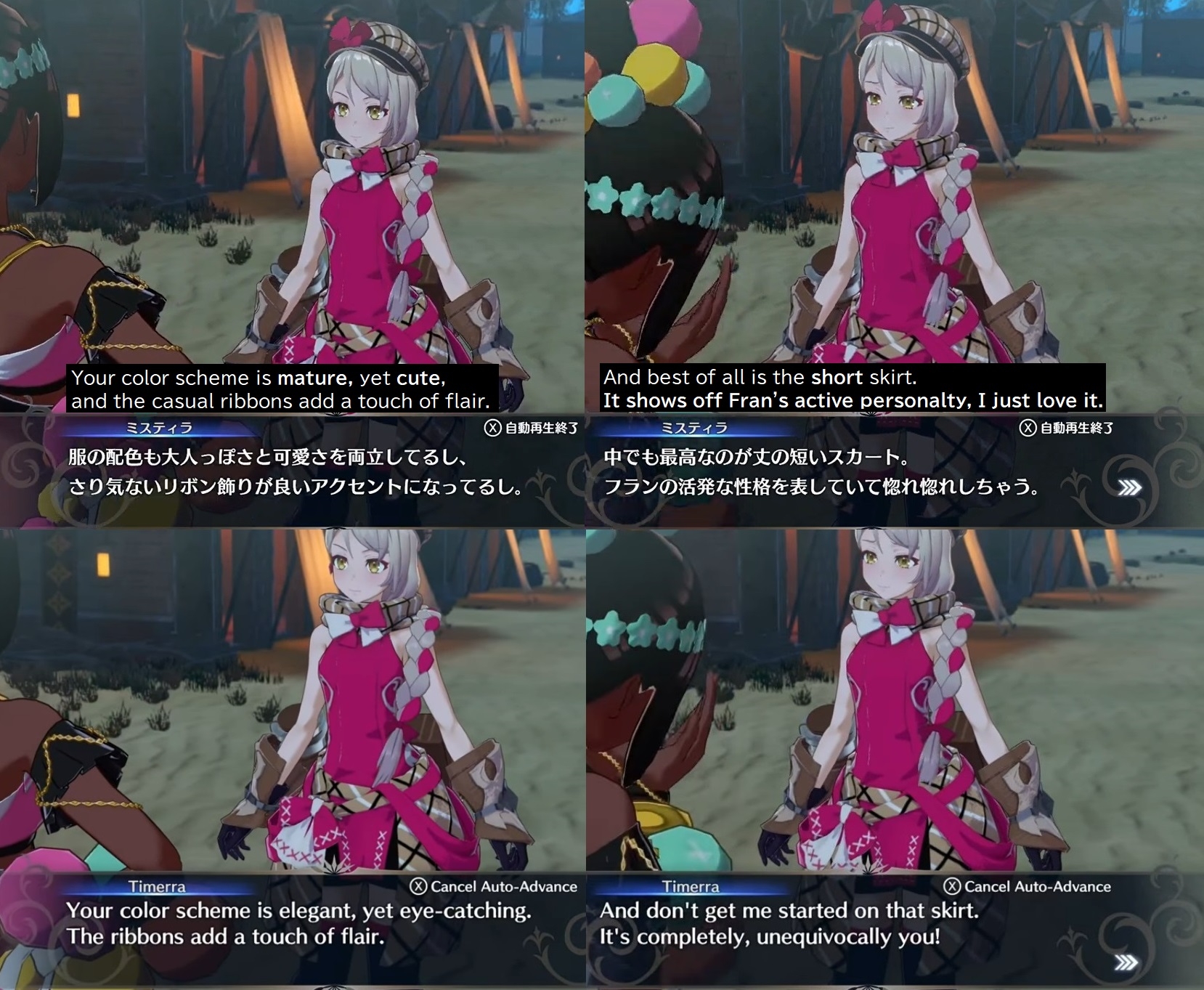 "Mature and cute" changed to "Elegant and eye-catching" and "short in length" was removed
More fashion talk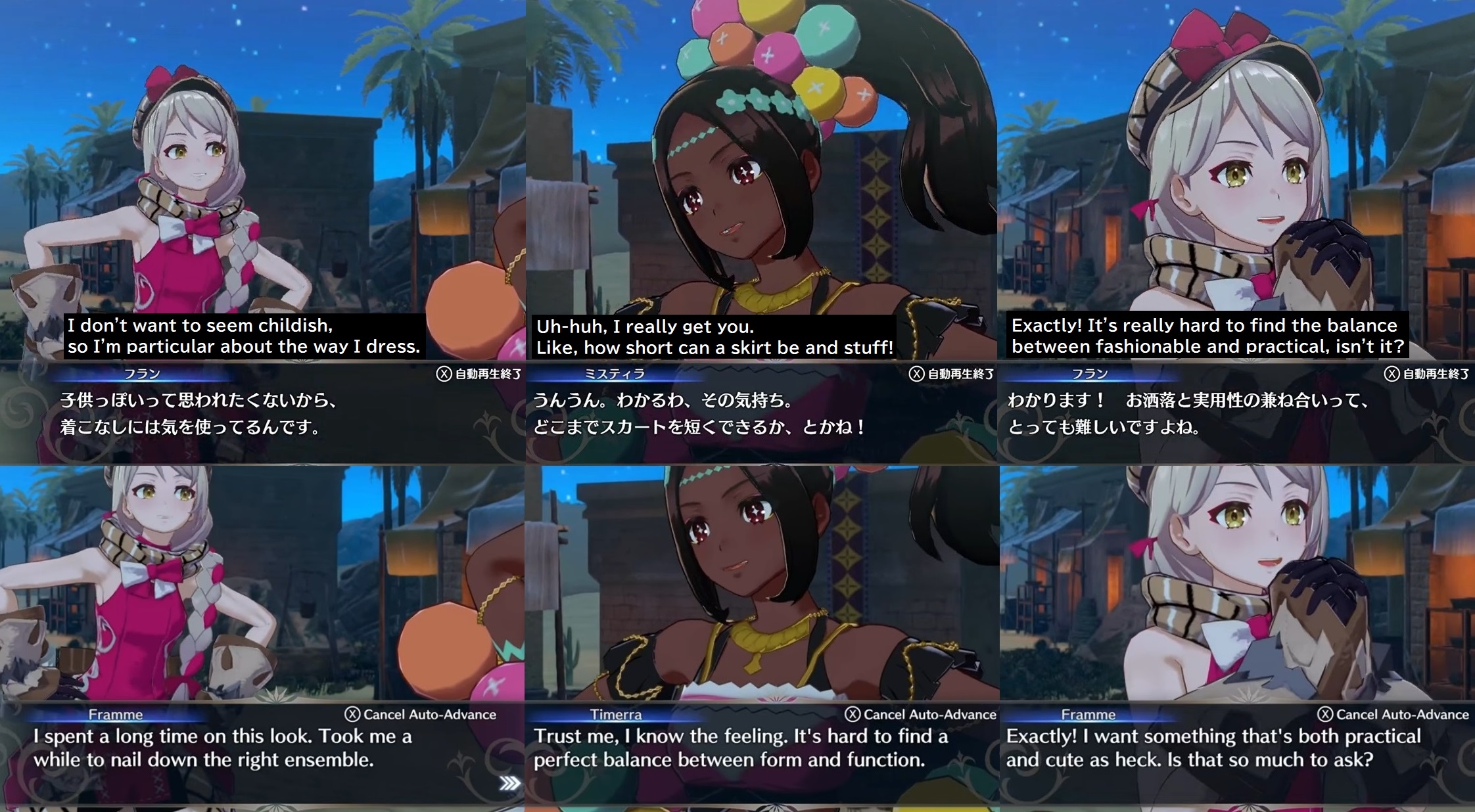 Fran wanting to seem mature and Mistira talking about how short she can have her skirt be were removed.
"Outer beauty" lines are untranslated
Outer beauty lines aren't removed completely, just from romantic ones I assume.
I love you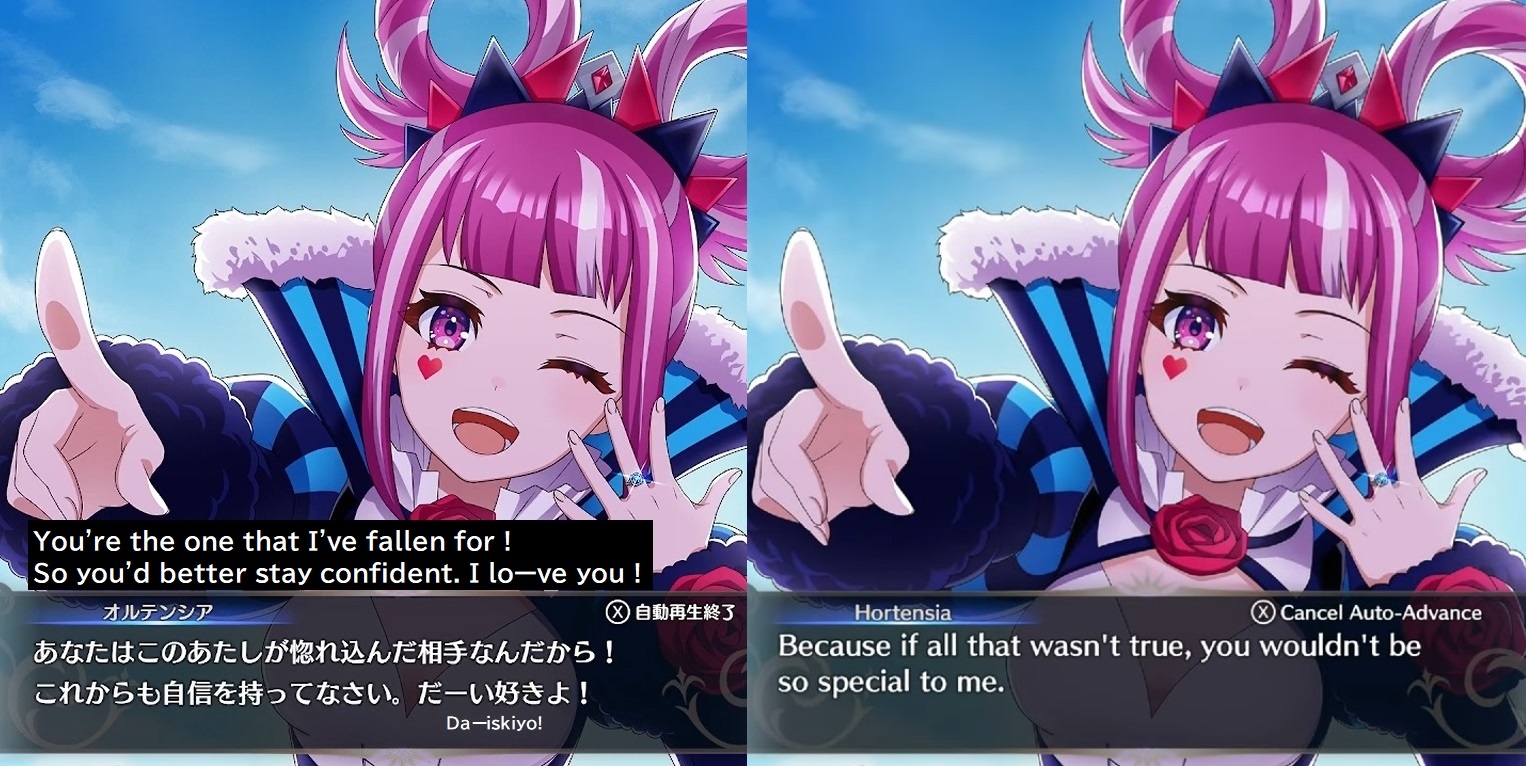 I'm still a child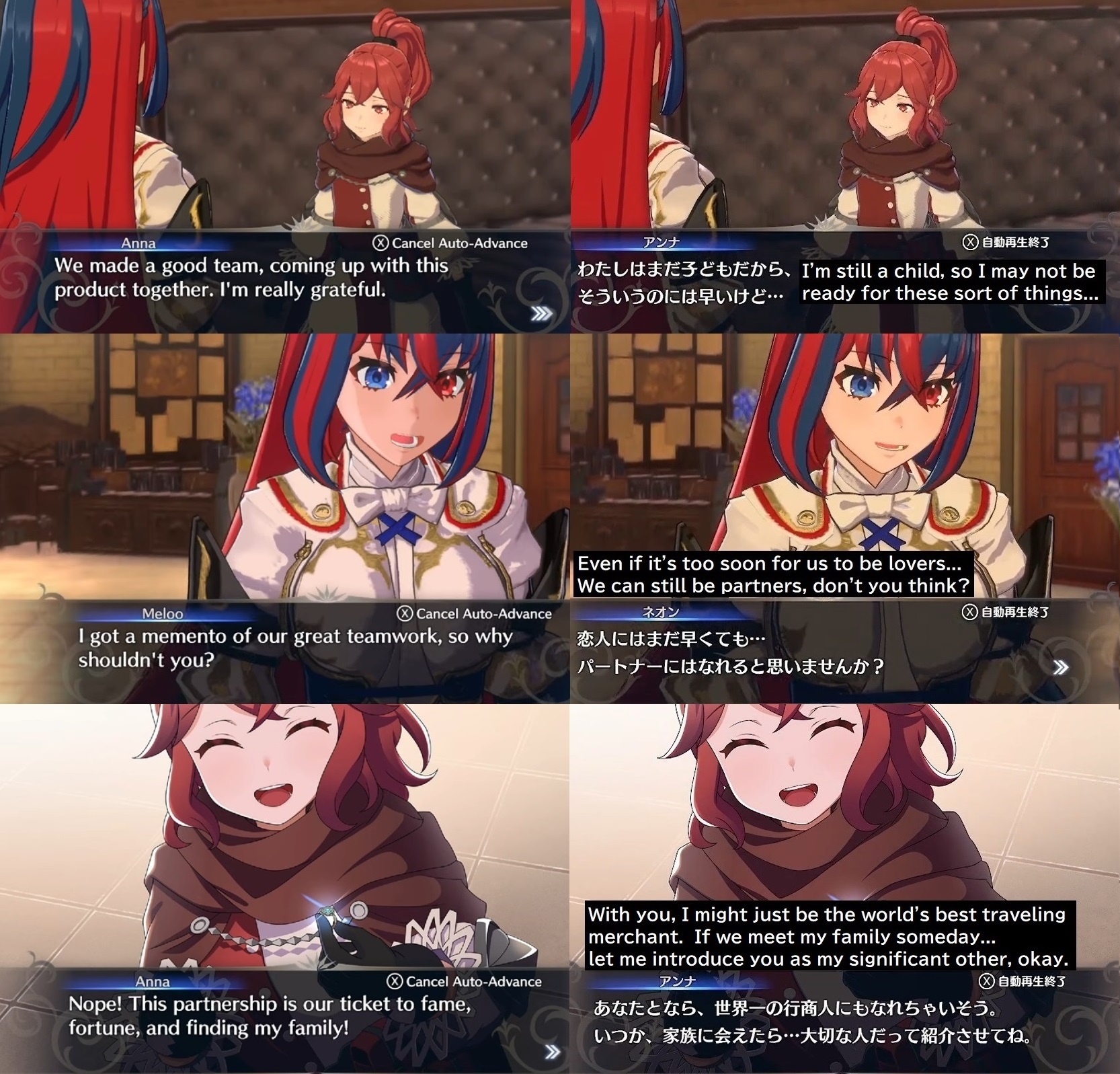 Note: These three images are not in sequence.
Note2: Anna is the one that confesses to the MC by giving him/her an accessory on lovers day
Not Mine
​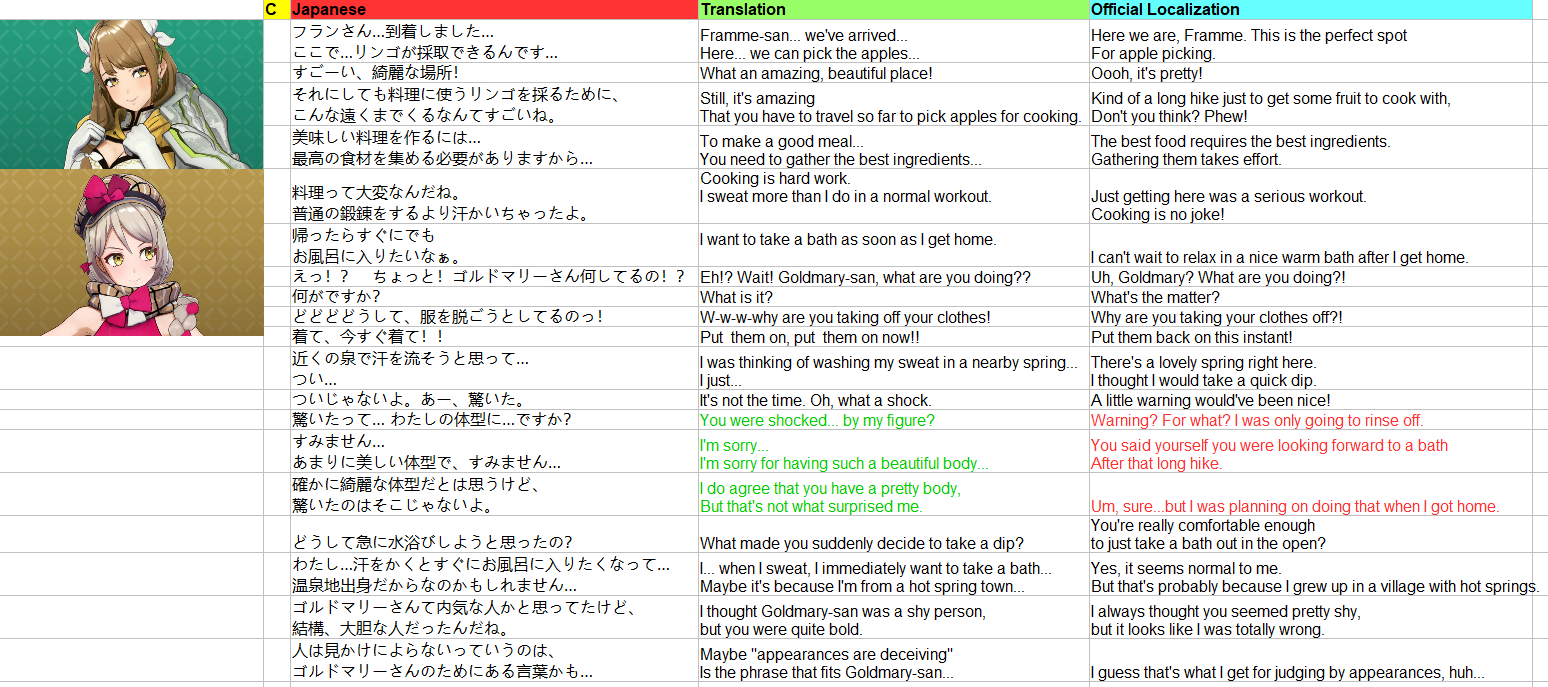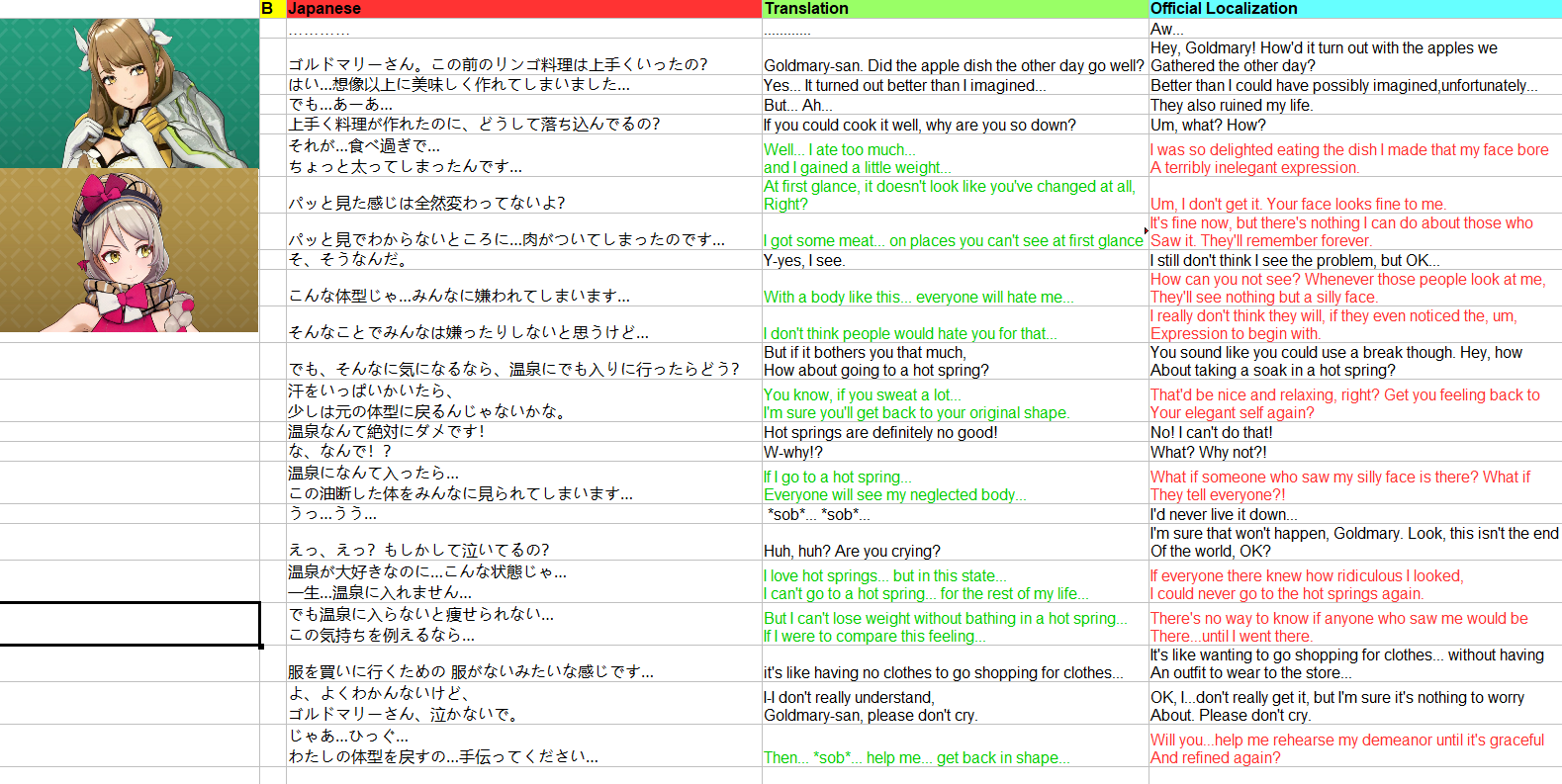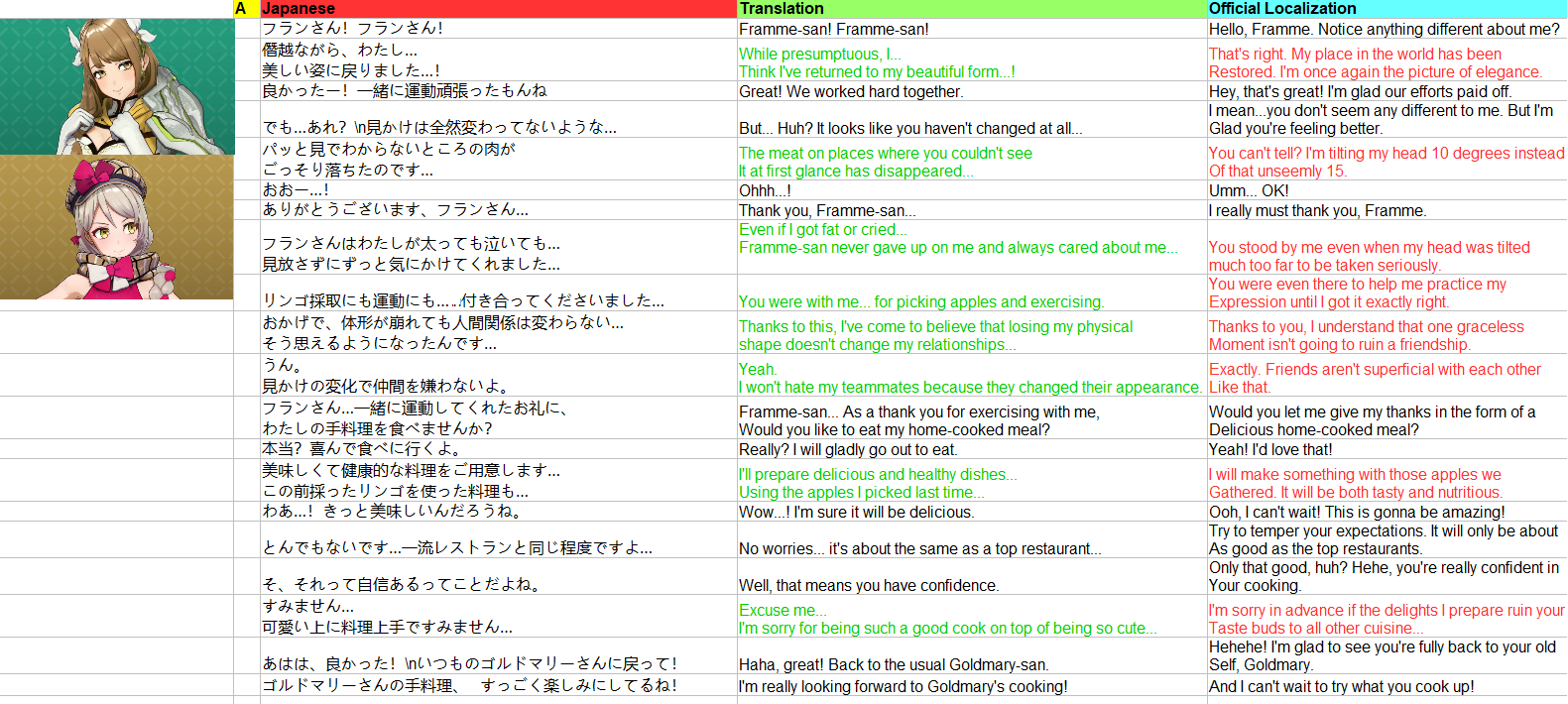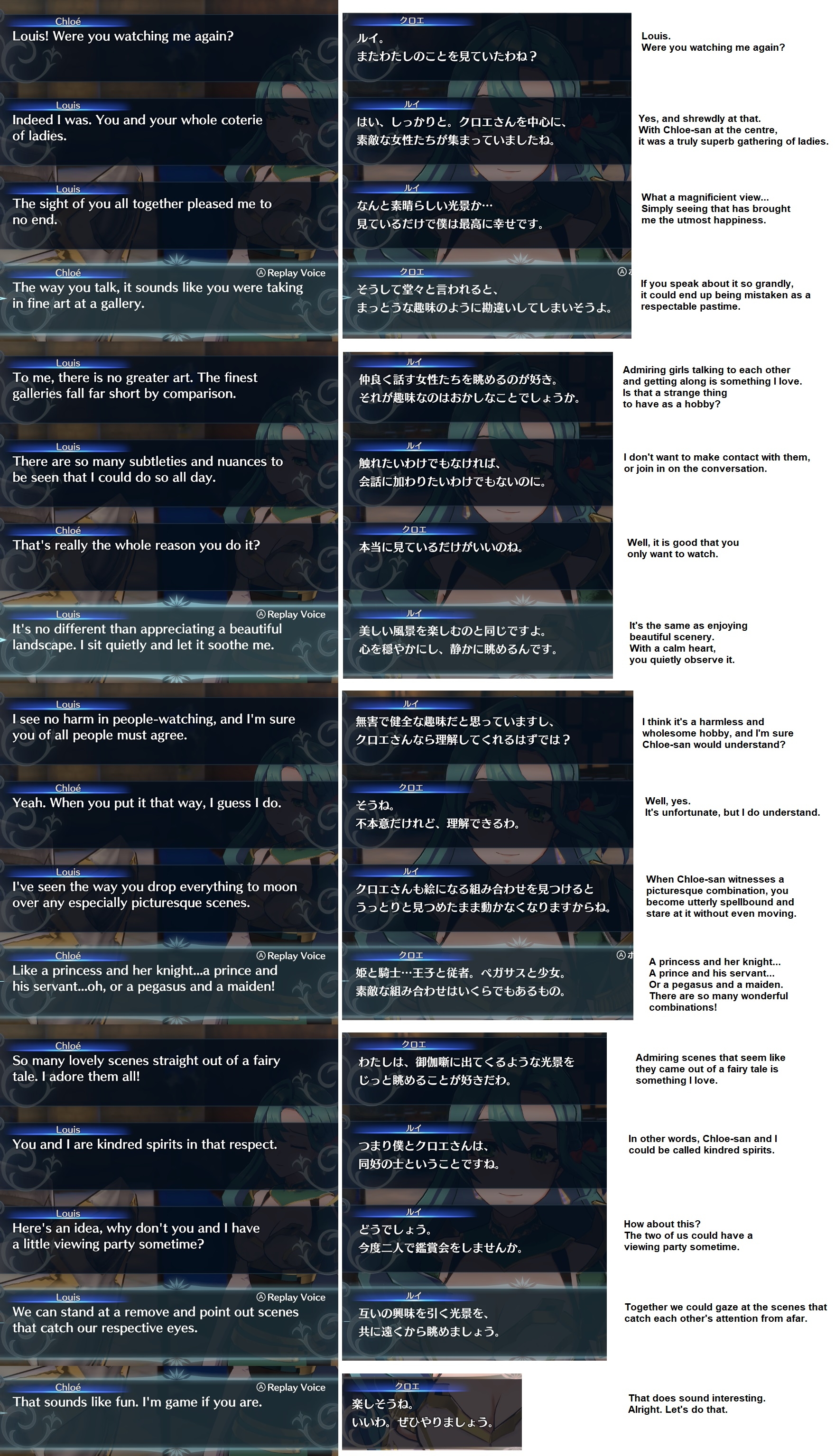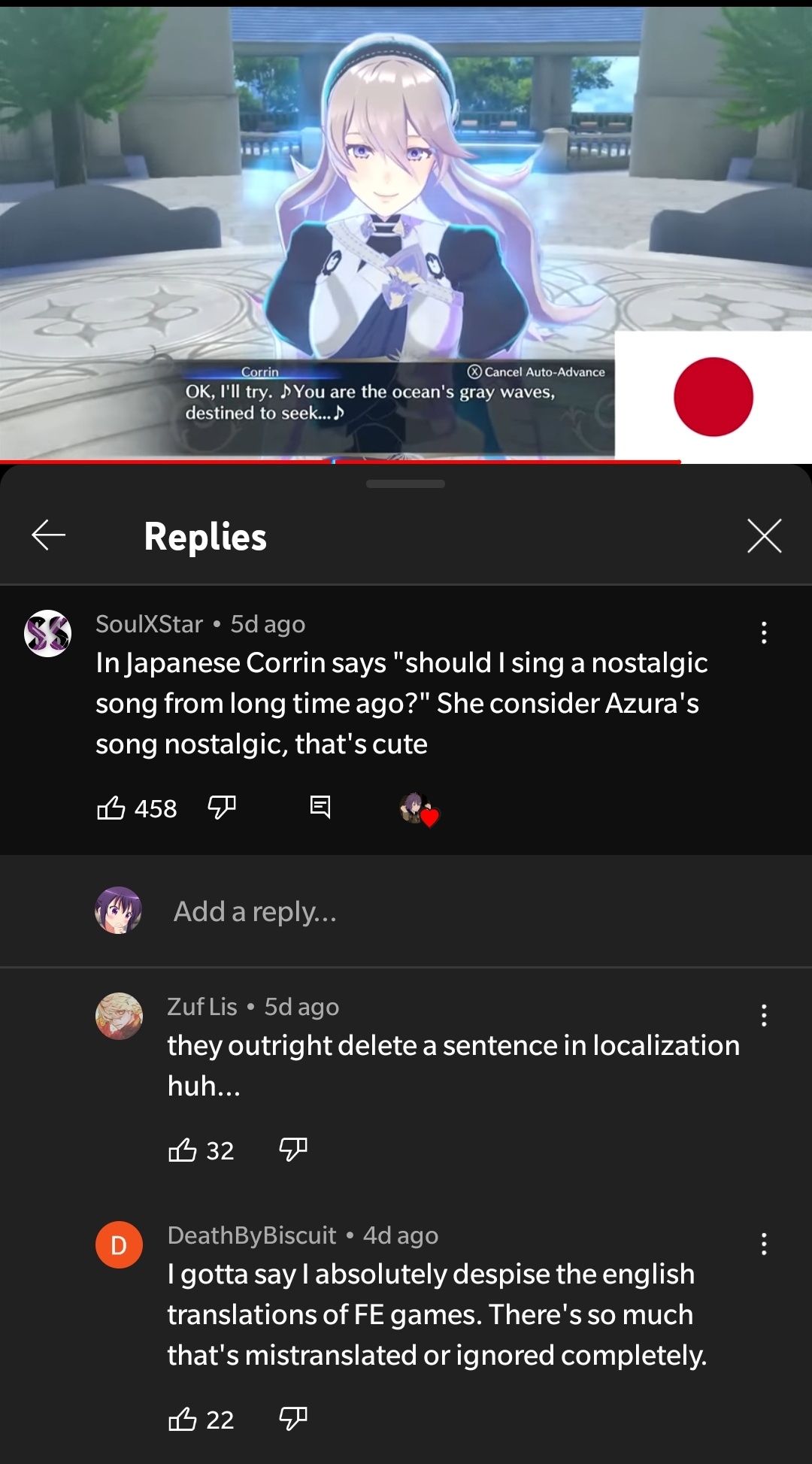 Some of the Fire Emblem Engage Localizers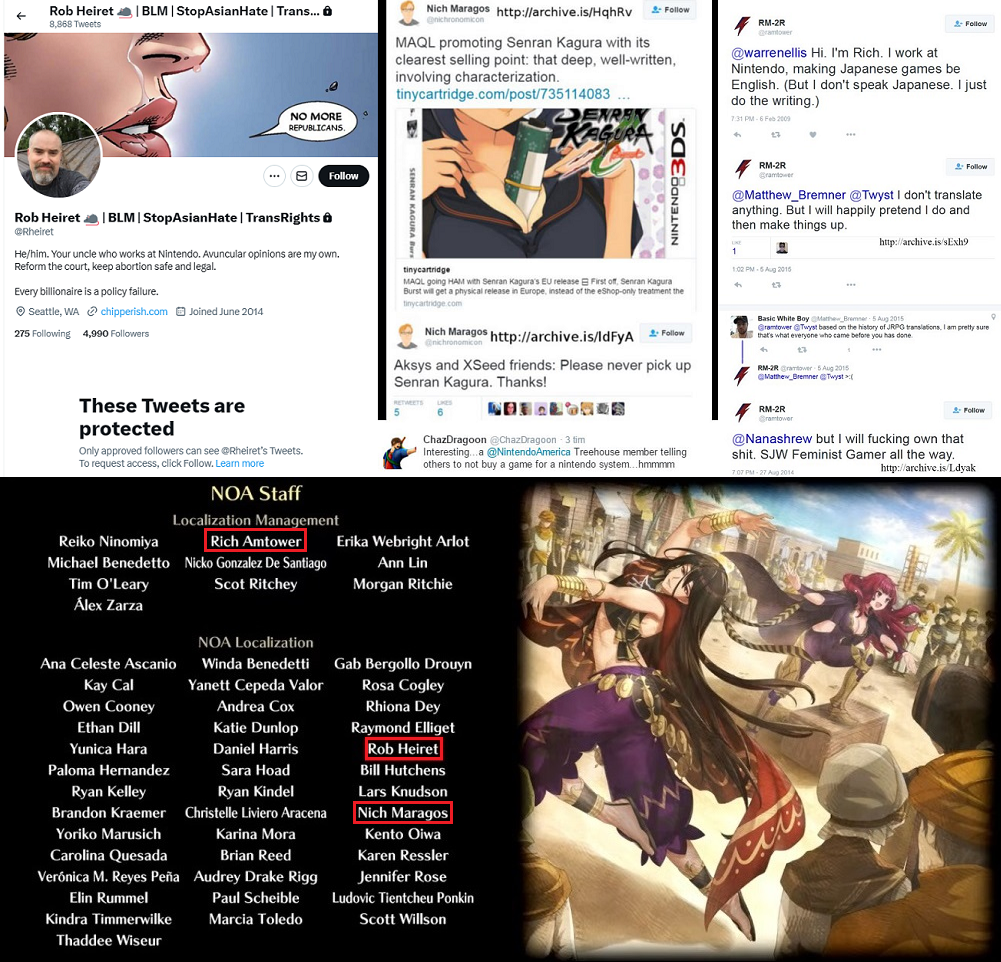 Other Localization Threads: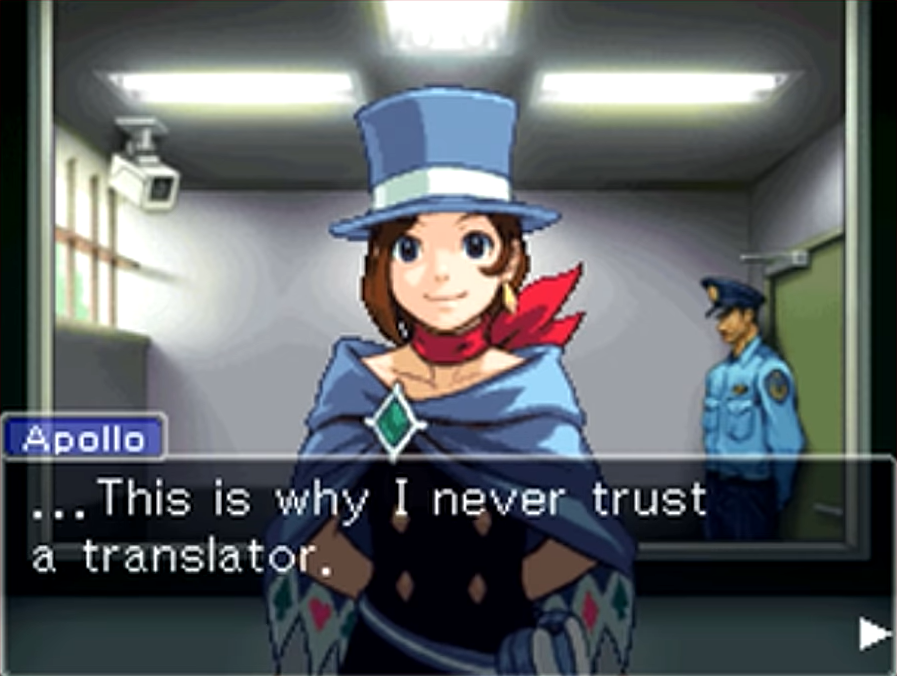 [Localization x Translation] https://varishangout.com/index.php?threads/japanese-games-localization-examples.401/ https://varishangout.com/index.php?threads/checking-nisas-localization-of-trails-of-cold-steel-3.323/...

varishangout.com
Last edited: