recently a Japanese voice actor by the name of Ai Kayano paid a lovely visit to the "controversial" Yasukuni Shrine. which commemorates millions of Japanese war dead, including convicted war criminals (very spicey)
due to the fact, she described her visit as "comfortable" and said the air there was fresh. this sparked a lot of outrage from CCP bug men pissed off by the fact she dared to go to and describe the place positively. regardless of if she even knew the political influence
now I'm not super informed on the shine itself or its history. I do know the japs did some fucked up shit in WW2. so I can get some people not being too happy about them having a memorial or shine in the same way people would nazi deaths. but this topic is not really about the politics of all that shit. and more about the calls and acts of censorship that have come out of this event
but to think this is all it took to set these people off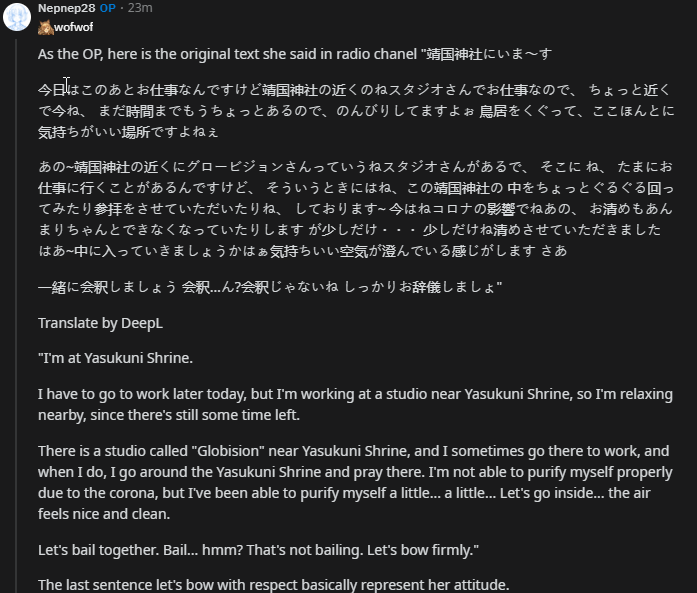 if you want to read more about the subject here are some articles about it linked in the spoiler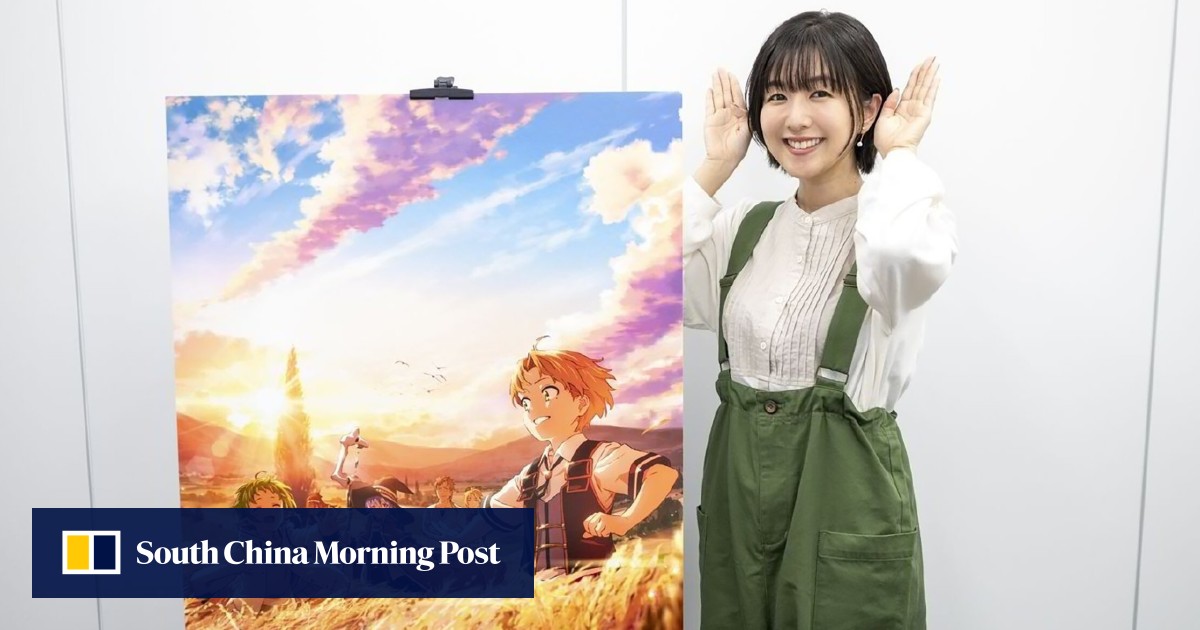 An academic says it is unlikely she was aware of the full significance of visiting the shrine, which commemorates millions of Japanese war dead, including convicted war criminals.

www.scmp.com
https://www.globaltimes.cn/page/202102/1215628.shtml
so with the background out of the way let's talk about what most people are here for. arknights
in arknights Kayano voices the character platinum, and since this event and the subsequent backlash the developers have seen fit to remove her voice from the game as seen in this screenshot where you can see the VA credit is removed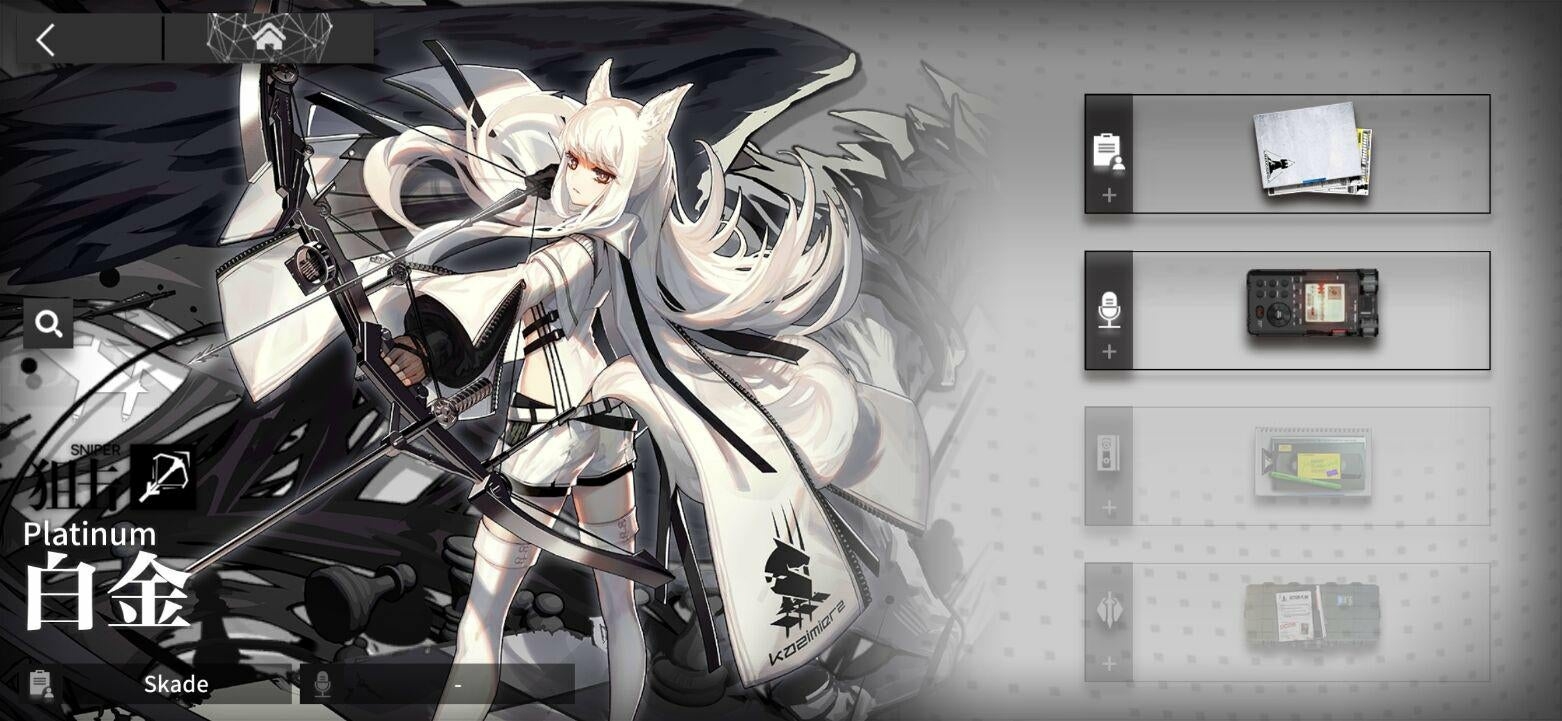 this was pointed out on
Reddit
where people in the comments are reporting a message saying that HG (the devs) staff stating they're in the process of negotiating the same removal from all other versions of Arknights, but this will take some time to finalize.
this means this will be different from past cases I've talked about like in this
thread
that only affected the Chinese versions of the game. this time around it appears the changes will be implemented across all versions. this includes the EN server
since the VA has also done work in azurlane it is unknown if she is going to be removed from that game as well
this image is a list I believe are the characters that might be affected but I have not verified it

Update: According to
this reddit post
she got removed from the AL Chinese server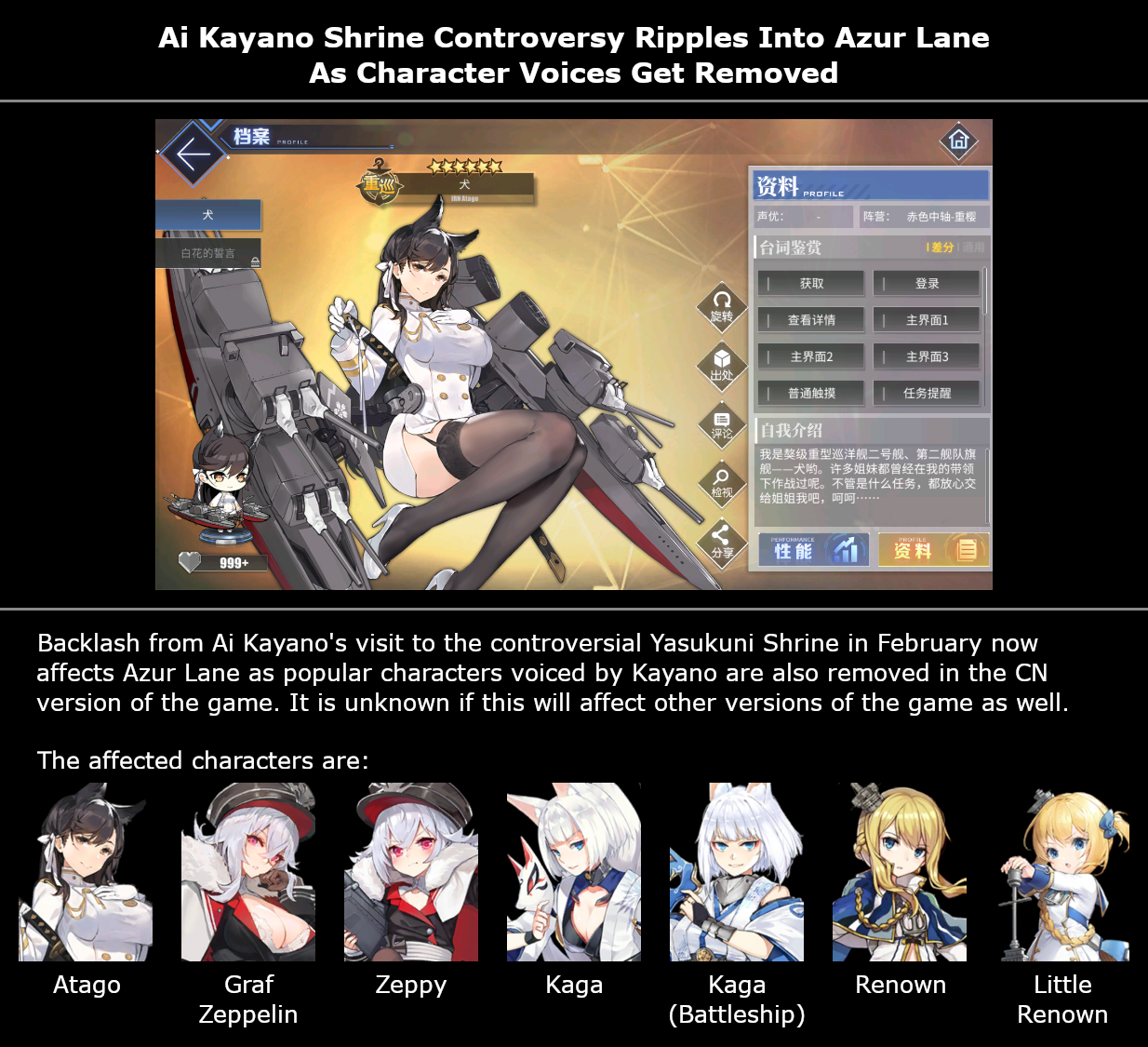 ---
naturally, a lot of people on the western side are very mad about the idea one of their fav VAs might be removed from the game. and would like to voice their anger and criticisms of it. but sadly it seems the official arknights discord has gone full "SHUT IT DOWN" mode and is Ban hammering people who try to talk about the subject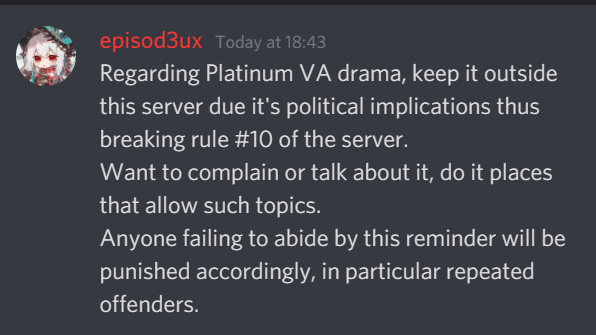 how very ching chong bing bong of them
so yea yet another case of CCP bullshitery
be sure to post any more news or findings about this event in the comments
note there would be archive links in this post but it's fucken 2 am and I asked the members of the censorship chat on discord to help me by making them and no one did so thanks mates
Last edited by a moderator: