varishangout.com
Patron of the Forums
This thread is basically just stupid shit you find on Twitter, whether it be stupid takes, arguments, drama, replies, or just generally stupid stuff that doesn't deserve its thread or you don't have a lot to say about
Archive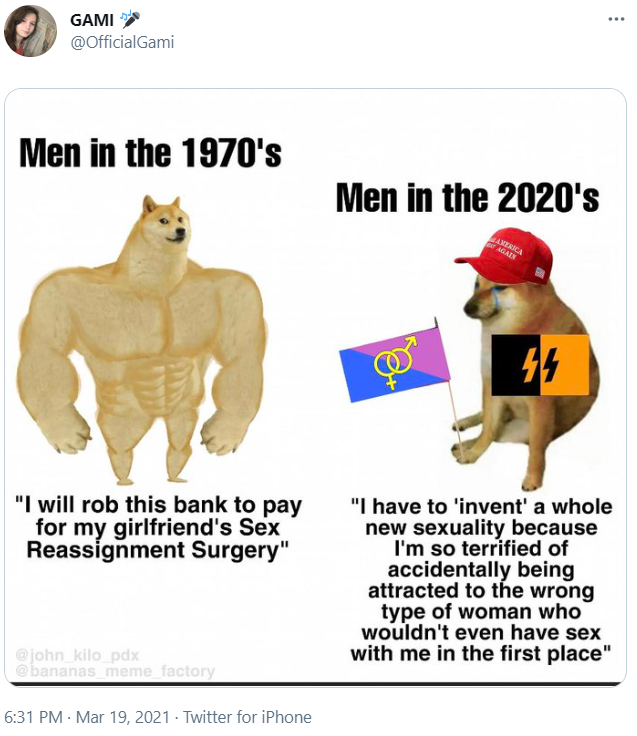 Apparently, if you don't want to date a trans girl, it must be because you're "terrified" to be attracted to them.
Archive

How can you have suffered through 2020 and not want more suffering???
Archive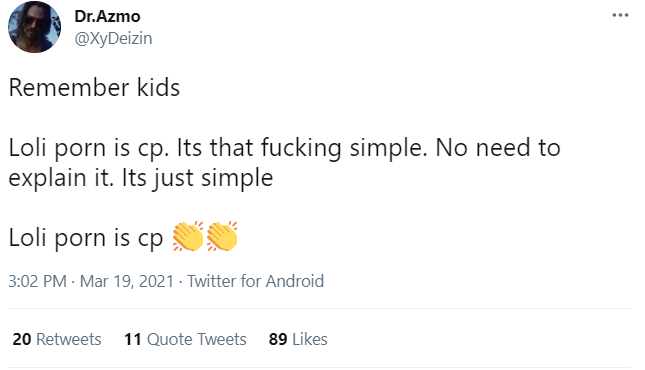 They used clapping emojis, so it must be true.
Sorry if this OP is not very good, I don't really have a lot of this stuff saved, but it should be good enough to get this started.
Last edited by a moderator: