I will start
nuclear spacecraft Nuklon TEM
cyclocars
<a class="d-block mb-4 h-100" href="__media/Aircraft D
Specifications:
Aircraft type: Hybrid-electric VTOL aircraft
Piloting: Autonomous
Capacity: 6 passengers
Maximum speed: 250 km/h (155 mph)
Range: 500 km (311 miles)
Maximum payload: 600 kg (1,323 lb)
Cyclical propellers: 4 cyclical propellers
Electric Motors: Possibly 4 electric motors or more
Power source: Hybrid-electric
Fuselage: Carbon fiber composite
Windows: Canopy over passenger seating
Landing gear: Fixed quad-wheeled landing gear
Safety Features: Distributed Electric Propulsion (DEP), provides safety through redundancy for its passengers and/or cargo. DEP means having multiple propellers and motors on the aircraft so if one or more motors or propellers fail, the other working motors and propellers can safely land the aircraft. Two of the cyclical propellers can stop working the aircraft can continue to fly and land safely. The aircraft will also have a whole aircraft parachute system.
photonic radars
31:52 english subtitles
FPI's radio optical AESA demonstrator model on display.
electric car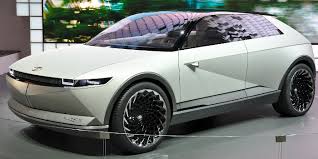 Share with love The unmanned modular electric platform was presented in August 2021 Almaz-Antey upgraded the unmanned electric platform that was supposed to become a groundwork for the E-NEVA electric car, into a gas-electric one, Almaz-Antey Deputy CEO on industrial-technological policy...

thedefenderngr.com
Arctic Rush
regnum.ruВ Ленинградской области, на площадке «Опытного завода строительных конструкций» в Гатчине завершено создание нового зимовочного комплекса антарктической станции «Восток».Контрольная сборка комплекса...
sdelanounas.ru
urban development
https://www.russiadefence.net/t7505p175-russian-towns-cities-urban-development
just one of many examples of what the thread will be like