Congratulations, brave citizen!​
You have completed your mandatory three year conscription service. As a reward, you may now choose one of the Waifu types below to be your gf.
Modern science has narrowed down Waifu's to 25 specialized breeds, so read our guide below summarizing each one and choose based on your individual tastes.
---
Aho

"Which side of the road am I supposed to drive on again? Let's find out!"

​

---

•Aho lack basic common sense and live carefree lives with happy-go-lucky grins on their face

•Very innocent and naïve to the reality around them, often cloudcuckolanders

•Their antics and other characters reactions to them will serve as comic relief

•Ex: Yoshiko Hanabatake (Aho Girl), Akko Kagari (Little Witch Academia) Komaru Naegi (Danganronpa)

Our first breed of Waifu is not an easy one to handle, their lower intellect and loose attention spans means that they require more training and supervision.
But it also means they'll appreciate your intervention the most and look up to you for being so reliable!​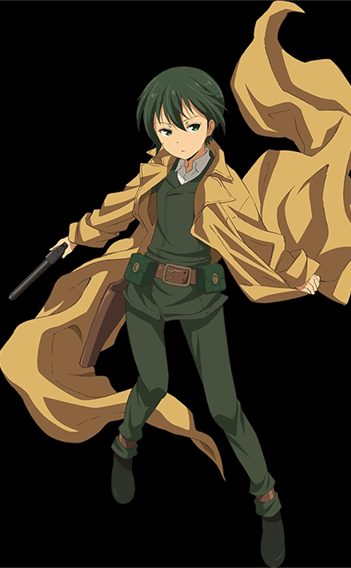 "Hello, fellow males"
​
---
•Bifauxnen look and act like handsome men, although they are really women
•Often they are hiding their true gender for some reason, as such they tend to be called reverse traps
•Other females will likely fall for them, usually for comedy
•Ex: Kino (Kino no Tabi), Naoto Shirogane (Persona 4)
If you're more into the androgynous kind of girls, then Bifauxnen may be for you! Laugh internally as strangers have trouble figuring out if you're gay or straight!
Laugh externally while watching a funny movie together with the nice cup of hot chocolate she made for the occasion.​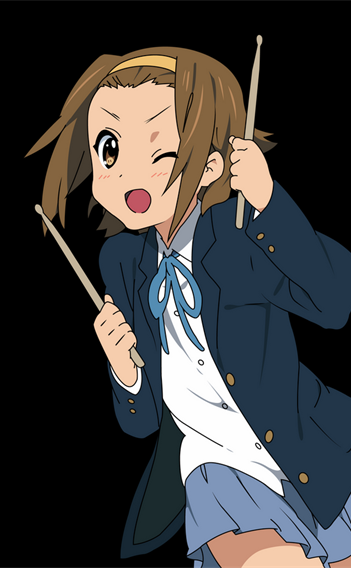 "Hey Anon, let's wrestle! I bet I could kick your ass! What's the matter, scared?"
​
---
•Bokukko are very competitive and bold tomboys, usually sporting short hair and unbuttoned shirts.
•Use the masculine "boku" to refer themselves rather than the feminine Japanese first person pronoun, "watashi"
•Bokukkos tend to be quite scruffy and find great amusement in teasing their friends and pulling pranks
•Ex: Ritsu Tainaka (K-on!), Toph Beifong (Avatar), Kagura (Azumanga Daioh!)
Not good at sweet talking the ladies? No worries! Bokukko are more or less one of the guys except for where it counts!
No worries about girl drama, just a chill bro with hot sis parts​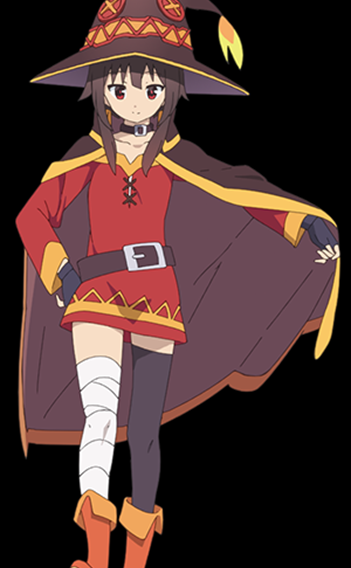 "Behold, mortal! I am the blood lord of the seventh dimension who will- hey, stop laughing at me!"
​
---
•Chuunibyou's believe they have special abilities which make them more badass than they actually are
•Very melodramatic, dressing eccentrically and using unusual speech patterns
•Imagine a kid trying to convince you they're a black belt who could kick your ass
•Ex: Megumin (Konosuba), Satania McDowell (Gabriel Dropout), Ophelia Dusk (Fire Emblem)
Are you the imaginative type? Do you like to role play? Then these drama class nerds are guaranteed to provide you a great story!
....Just not always in the way they think​
"…Um…H-hello there. W-wanna maybe hang out sometime? You don't have to if you don't want to…"
​
---
•One of the four main Dere types
•Dandere are very shy and distant, with trouble expressing their feelings to new people
•Quiet, withdrawn, and timid, but will grow more confident and open as a result of friendship or love
•Ex: Yuri (DDLC), Onodera Kosaki (Nisekoi), Shihoru (Hai to Gensou no Grimgar)
This breed of Waifu is quiet and shy around new friends, but that doesn't mean they're outright anti-social.
Be sure to find them some good buddy's to play with, since they may be too docile to get some on her own.​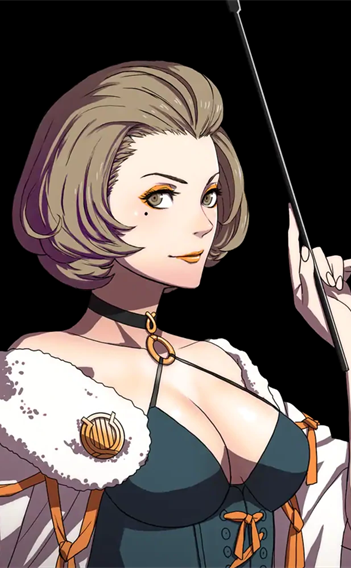 "Ara, ara. See me after class for some special tutoring"
​
---
•Mature, "Miss Robinson" type women brimming with sex appeal and skilled in seduction and euphemisms
•Often employed as teachers, doctors, secretaries
•Male characters will have a one-sided crush on them, but expect jokes about them being a "Christmas Cake" who's desperate to get married
•Ex: Manuela Casagranda (Fire Emblem), Reine Murasame (Date a Live), Sawako Yamanaka (K-on!)
Many Waifu's require a lot of training and attention. For those who want a more self-reliant breed who will take care of them as much as they're taken care of,
Eronna's fit the bill. Just remember to keep them away from Shota's.​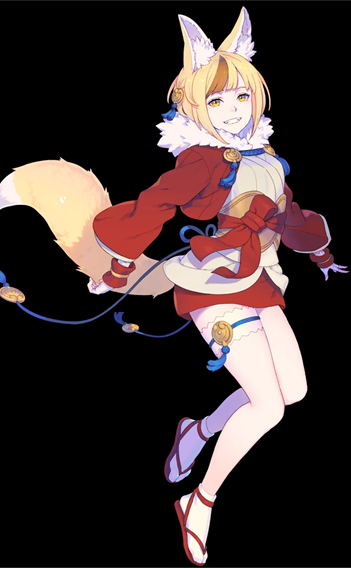 "C'mon, c'mon, let's play some more! Huh? So what if it's two in the morning?"
​
---
•Extremely hyperactive girls who constantly shout and run like they have red bull in their veins instead of blood
•Often their constant excitement can be too overwhelming for other people, but they are usually oblivious to their own antics
•Rarely anything can rain on their parade and thus their confidence is never ending
•Ex: Selkie (Fire Emblem), Ibuki Mioda (Danganronpa), Ed (Cowboy Bebop)
Not for the faint of heart, Genki's will bounce up and down on the walls if given a chance.
Be sure to take them on long walks, train them on what's appropriate, and give them lots of toys to play with and things to do while you're unavailable.​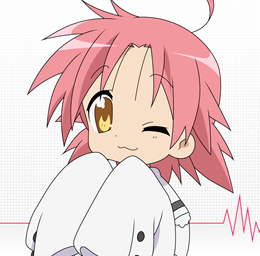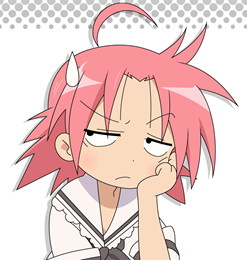 "Hiya, I'm alllll outta money, do you mind lending me some? Only $5?! You cheap bum!"
​
---
•Haraguro have two personalities, a fake one they show to the public and their real personalities, which are usually cynical and angry
•The cutesy fake personality is often used to manipulate others into giving them things
•They will show their real selves around people they trust or who aren't worth exploiting
•Ex: Akira Kogami (Lucky Star), Charlotte (Fire Emblem), Tanya Degurechaff (Youjo Senki)
These two-faced Waifu's are very good at manipulating others into giving them what they want through their persona's.
Be sure to ignore them if they try it on you, lest you encourage the behavior. Overall, a tricky breed to handle.​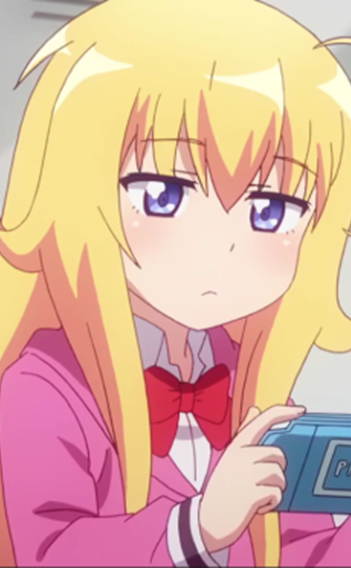 "It's too much trouble making dinner, can't we just order fast food again?"
​
---
•Lazy NEETs who spend too much time on their vices (Usually gaming or sleeping), Hetare lack basic skills in nearly everything
•If left alone, they may starve or get lost, so they need constant support and attention from friends
•Expect a reluctance to do anything regarding work or effort
•Ex: Gabriel Tenma (Gabriel Dropout), Umaru Doma (Himouto! Umaru-chan), Konata Izumi (Lucky Star)
While not as hyper or destructive as others on the list, Hetare nontheless are one of the most difficult breeds to manage.
Without close supervision, they may have trouble feeding themselves, cleaning themselves, and taking care of their responsibilities.
Be sure to give them friends who will chastise such behavior when you can't.​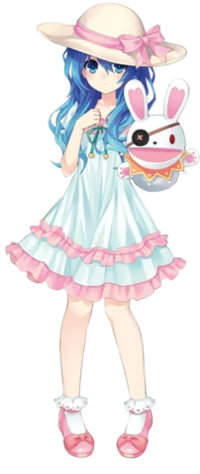 "Wow, anon! You're so cool, I know you'll have no trouble with that big event!"
​
---
•Imouto's are supportive type of girls who admire and look up to others, providing stress relief and encouragement
•Enjoy traditionally feminine things like frilly dresses, sewing, or dolls
•Usually a biological little sister to another character as well as a figurative one
•Ex: Yoshino Himekawa (Date A Live), Shiro (No Game No Life), Kanna (Miss Kobayashi's Dragon Maid)
It doesn't get any smaller and cuter than this. A popular breed for their kind and innocent nature activating the "must protect" genes,
Imouto find themselves a welcome addition to any lonely home.​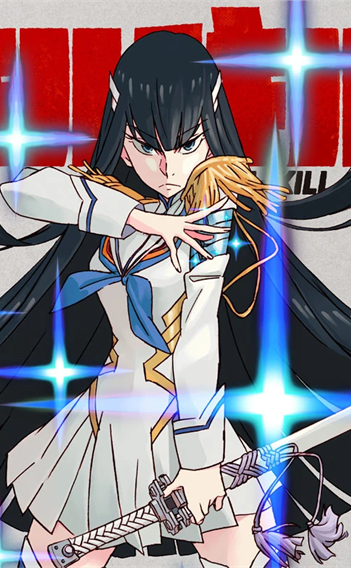 "This world is imperfect, if only I could wipe away the impurities and make it as beautiful as me!"
​
---
•Kamidere see themselves as high beings with a grand destiny, often seeing others as a servant or an obstacle
•Bossy, commanding, and never believing they could be wrong; their strong resolve, conviction, and ego might trouble the people around them
•While they aren't always evil or even unpleasant, their uncompromising nature and "My way or the highway" beliefs make them perfect main antagonists.
•Satsuki Kiryuin (Kill la Kill), Edelgard von Hresvelg (Fire Emblem), Mio Isurugi (MM!)
Why settle for a normal Waifu who will be happy simply growing old with you when you can go for one who won't be happy until you rule the world together or die trying?
Just be prepared to hear a lot of droning on and on about politics​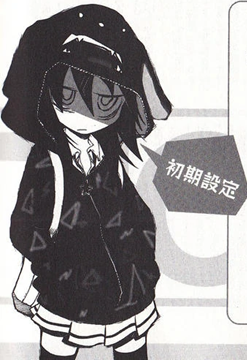 "Leave me be. I wanna go back to studying the different effects of my poisons."
​
---
•Kimoiko are considered the weirdos and outcasts of the setting, either because they lack any social skills or they're into strange hobby's. Usually both
•Gloomy personalities and often have a disregard for social rules or morals, but they make great friends once you break their shell
•Often have long messy hair, dark eyebags, and pale skin
•Tomoko Kuroki (WataMote), Tharja (Fire Emblem), Sucy Manbavaran (Little Witch Academia)
For those who think normal Waifu's are too cheery and annoying, the Kimoiko has them covered!
Caution: may come with a collection of venomous scorpions or black magic.​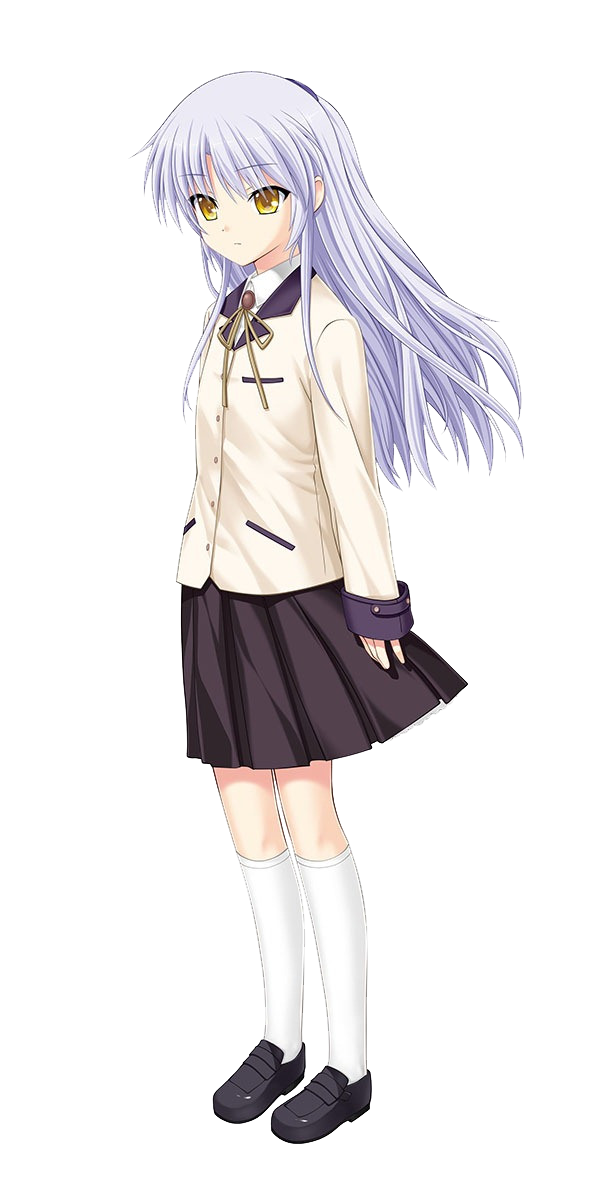 "*Holds up the edges of her lips with her fingers* Is this how you do this thing you call smiling?"
​
---
•One of the four main dere types
•Kuudere are very stoic and cool-headed, always remaining calm and composed to the point where they may seem more machine than human
•Aloof, blunt, and indifferent at first, Kuudere will eventually show off more of their soft side as the ice slowly breaks
•Kanade Tachibana (Angel Beats), Kyoko Kirigiri (Danganronpa), Marnie (Pokemon)
Waifu's are well known for their exaggerated emotions, but these robot's go in a completely different direction.
In the wild, this helps them keep a low profile from predators during mating season.​

"If you want to know more about that subject, I'm pretty sure I have a book about it somewhere."
​
---
•As you can tell by their trademark glasses, Meganekko are nerds
•Book hungry and curious as they are blind, Meganekko will gladly share information they find with their friends
•Since they're soft-spoken and shy, they tend to be friends of a main protagonist instead of the main protagonist themself.
•Ex: Miyuki Takara (Lucky Star), Ami Mizuno (Sailor Moon), Velma (Scooby Doo)
In the wild, Meganekko's high intellect helps them get good grades in their native high school biome.
Domesticated, they serve the niche of not really having a niche, being a pretty normal and straightforward
Waifu without any gimmicks or tricks.​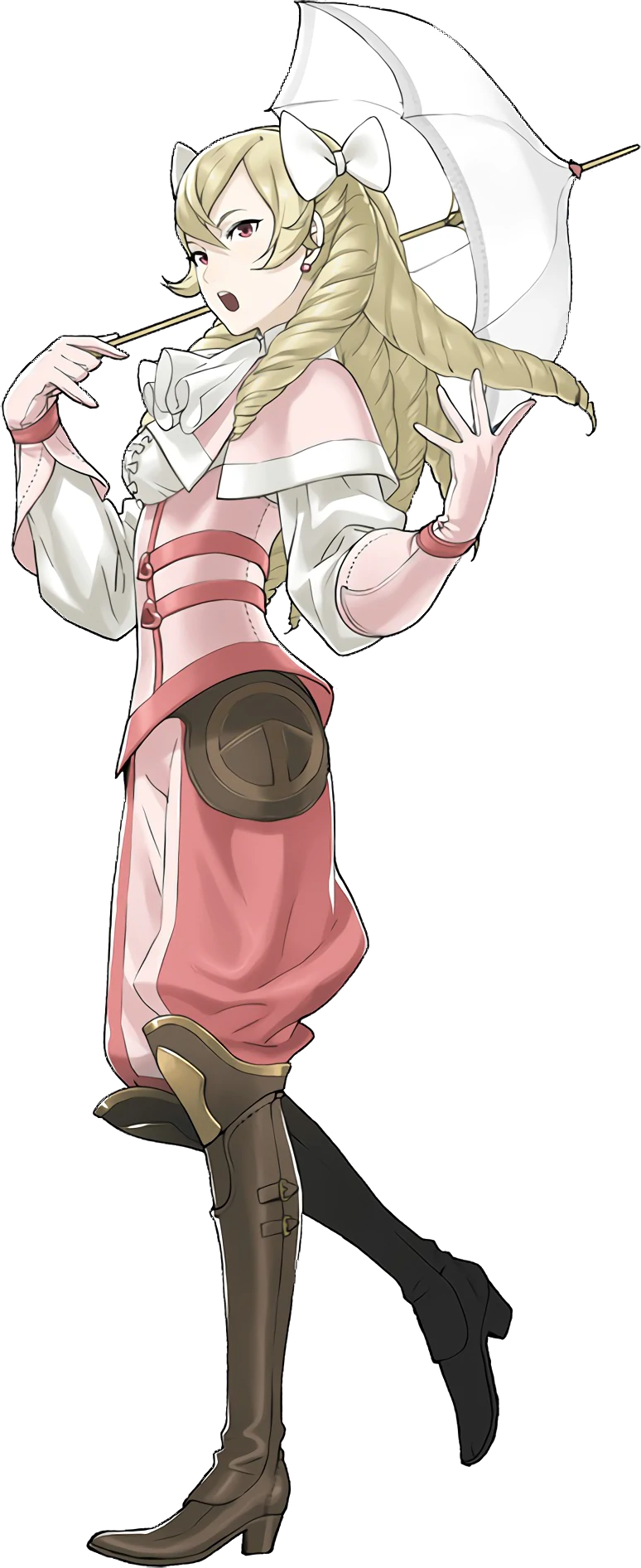 "Fast food? I've never tried it before, I'll have my maid bring us some."
​
---
•Ojosama exhibit romanticized aspects of the elite. They are always prim, proper, and sophisticated, but will rarely look down on others
•Their different (often sheltered) lifestyles mean they are naïve to common life and will likely find everyday things like fast food to be fascinating
•Trademark laughs where they hold an open hand in front of their mouths and go "Ohohoho!"
•Ex: Maribelle (Fire Emblem), Tsumugi Kotobuki (K-on!), Flayn (Fire Emblem)
The exclusivity and potential benefits of the Ojosama have made them fairly sought after.
Please remember they are not dolls, and require a very large amount of responsibility, time, effort, and headpats to keep healthy.​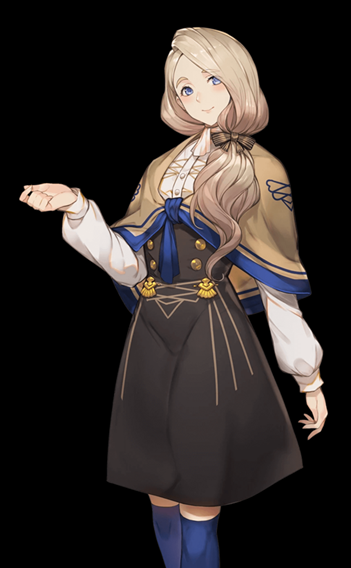 "Oh, did you get hurt? Come inside and let big sister patch you up!"
​
---
•Older sister type characters, Onee-san are nurturing, protective, and kind-hearted Waifus who put others before themselves
•They have a down-to-earth outlook towards life and are very mature for their age.
•Often know more then they let on
•Ex: Mercedes von Martritz (Fire Emblem), Miu Amano (Blend-S), Cow Girl (Goblin Slayer)
Much like the Imouto, Onee-sans provide their master support and encouragement, but from a
protective older sister / mother role rather than an admiring younger sister role.
Their intellect and empathy ensures they play well with others, just maybe a little too much with Shotas.​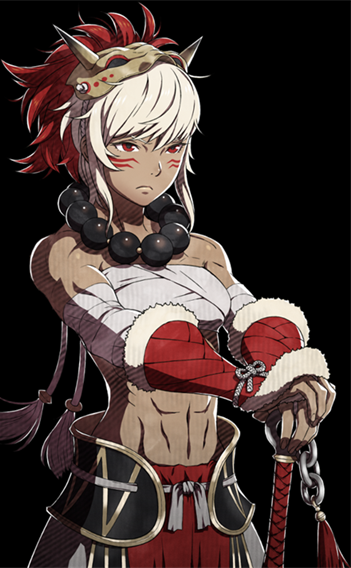 "You can only deadlift 300 lb? Pfft, manlet."
​
---
•Extremely masculine women with masculine points of views, interests, and ideals. If Bokukko are tomboys, Orekko are testosterone-filled sailor men
•Use "ore" to address themselves, which is usually used by men
•Chances are they will still have a soft spot of something traditionally feminine, but won't admit it
•Ex: Rinka (Fire Emblem), Sakura Oogami (Danganronpa), Zarya (Overwatch)
The largest of Waifu's with the smallest of tempers. If interested, please try to remember the rhyme.
"If you can't take her in a fight, remember to treat her right."​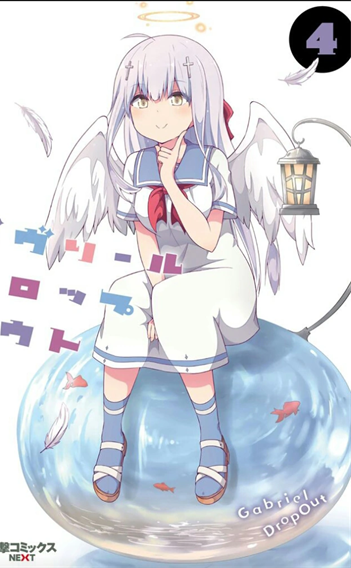 "Sure, I can give you your inhaler back…If you get down and beg for it."
​
---
•Sadodere are mischief makers who enjoy toying with a person physically and emotionally
•They will tease, trick, prank, troll, gaslight, abuse, or harm those who catch their interest
•Note this doesn't always mean they're insane sociopaths, it just means they go out of their way to bully
•Ex: Raphiel Shiraha (Gabriel Dropout), Hayase Nagatoro (Don't Toy with Me, Miss Nagatoro) Nui Harime (Kill la Kill)
Sadodere like to express their affection in...unique ways. Make sure you have a thick skin, a close eye
to keep track of your things, and a spray bottle on hand.​
"Hello, fellow females."
​
---
•Traps are effeminate male characters who for one reason or another dress up and act like women
•Male characters (And often the audience as well) will likely develop a crush on them
•Then it turns out they were a man all along. You fell for the trap
•Ex: Hideri Kanzaki (Blend-S), Chihiro Fujisaki (Danganronpa), Felix Argyle (Re: Zero)
If you're into Traps, you're gay.​

"Here's a box of chocolates. D-don't get the wrong idea though, it's not like I like you or anything! S-stupid."
​
---
•One of the four dere types
•Tough on the outside yet soft on the inside, Tsundere are Wafiu's who act prickly and judgmental towards others at first
•As trust is formed, Tsundere will show a warmer, friendlier side over time. Usually, they always had this sweet spot but were too embarrassed or proud to show it at first
•Ex: Osana Najimi (Yandere Simulator), Kagami Hiiragi (Lucky Star), Natsuki (DDLC)
Probably the most popular breed, period. Tsundere's may act hostile at first,
but put in the effort and she'll open up her vulnerable, sweet side just for you!​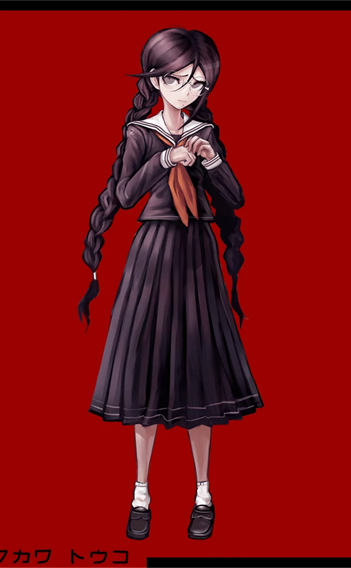 "Deliver this shady box to an unmarked building in the middle of the night? Of course, anything for you."
​
---
•Undere are subservient doormats that will always agree with anything their love interest is saying or doing
•Out of love or desire for approval, they are willing to do anything their asked of them without question
•This will cause problems if the other party is manipulating them or doesn't care about their well-being
•Ex: Toko Fukawa (Danganronpa), Misa Amane (Death Note), Maki Aihara (Kindred Spirits on the Roof)
Undere's are very reliant on their partners, which means they can easily be taken advantage of.
Would-be owners need to have good character and high self-control.​
"…Why do you keep wanting to talk a worm like me? You can do better…"
​
---
•Utsudere are Waifu's who suffer from depression or severe self esteem issues which most likely resulted by trauma, abuse, or loneliness
•Tend to become extremely pessimistic and suspicious of others,
•Talking to Utsudere can be tough at first, but they will grow to really appreciate having a friend
•Ex: Marianne von Edmund (Fire Emblem), Kohinata Hayami (H2O: Footprints in the Sand), Bernadetta von Varley (Fire Emblem)
Utsudere's fragile emotional state can make them difficult to interact with.
Owner's need to be their knight in shining armor who will show them life is worth living
by being kind and listening.​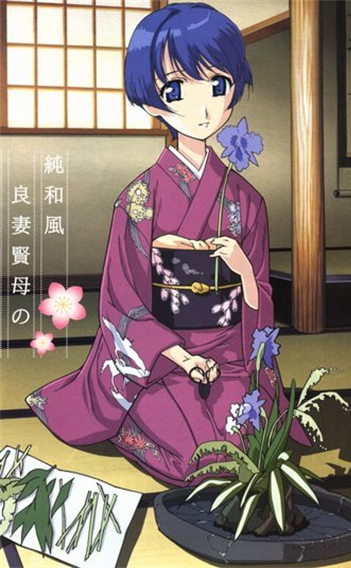 "Welcome home, my darling husband.
What shall be first, dinner or bath?
Long live our glorious Nippon."
​
---
•Nadeshiko are "perfect Japanese wife" Waifu's who carry attributes that were considered desirable in the neo-Confucian Japan of the 19th century
•These housewives are loyal, Patriotic, traditional, mature, and humble
•Often wear Kimono's and have refined speech
•Ex: Aoi Sakuraba (Ai Yori Aoshi), Litchi Faye-Ling (Blazblue), Sachi Enoki (Kindred Spirits on the Roof)
For the old fashioned types
Pure Japanese tradwife is what you need
Just don't bring up Nanking.​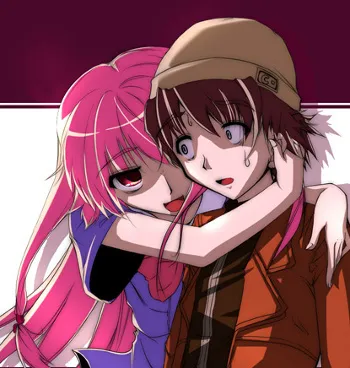 "So what if he doesn't know who I am? He's mine and I'll gut anybody who stands between our destined love!"
​
---
•One of the four main dere types
•Yandere's are Waifu's who are so infatuated with another character that they are willing to harm perceived threats to their relationship
•They will be completely obsessed with their target of affection, often stalking and taking pictures of them
•Ex: Yuno Gasai (Future Dairy), Ayano Aishi (Yandere Simulator), Anna (Kill or Love)
A breed absolutely exploding in popularity, Yandere's offer you unparalleled love and devotion.
But are the potential threats to you and your loved one's worth it?​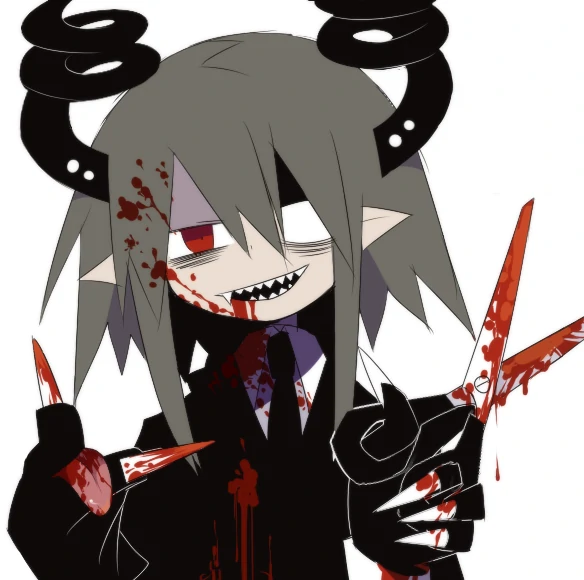 "Hehehe...You're cute when you beg for your life like this"
​
---
•Insane psychopaths whose idea of a good time is to murder and maim
•They tend to be impossible to negotiate or reason with
•For obvious reasons, they are almost always antagonists, but very rarely the main antagonist. Usually, they serve the role of an attack dog for the main villain
•Ex: Hanten (Obsolete Dream), Bad Girl (No More Heroes), Peri (Fire Emblem)
Some people want Yangire's for the same reason some people want venomous Snakes and Tigers as pets,
The thought of having such a dangerous beast under your control makes you feel like a badass.
And like venomous Snakes and Tiger's, you will die horribly if you don't know exactly what you're doing.​
---
So which one will you choose?
Did you learn anything new?
What did you think of this guide?
Thanks for reading, and remember: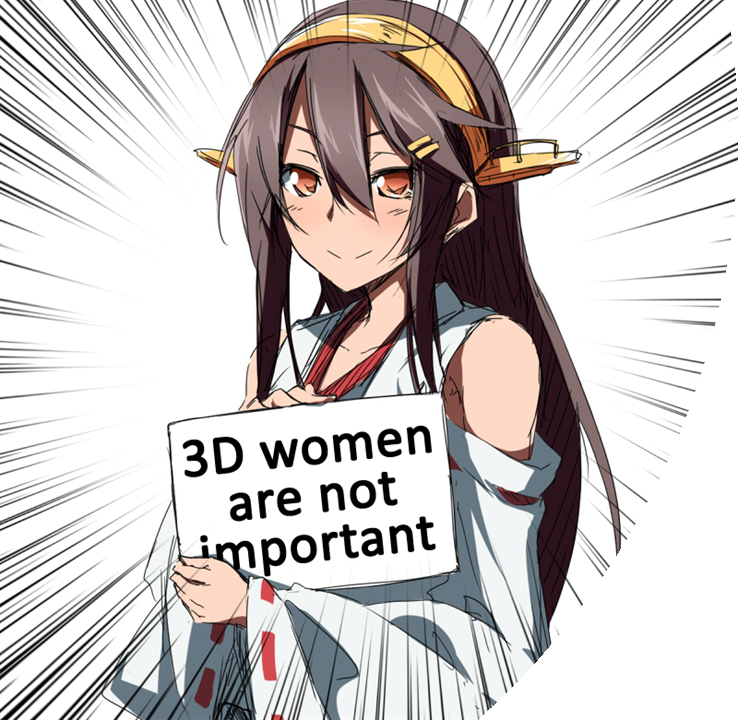 Last edited by a moderator: