varishangout.com
Patron of the Forums
Typesetting Mastermind

Truer words have never been spoken.
​
---
On September 24, 2021, A vtuber that goes by Whim (
@arbiterofwhim
|
Archive
) decided to rant to Twitter about his opinion on vtubers that are incapable of keeping their real-life selves out of their vtubing ventures.
Tweet
|
Archive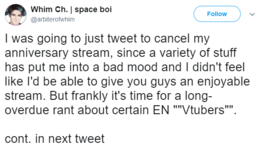 Tweet
|
Archive

TwitLonger
|
Archive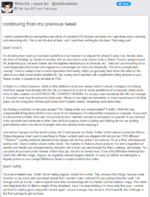 TL;DR: vtubers that offer nothing but insta-tier irl selfies and quick grabs for validation for themselves should focus on keeping their irl self and their character separate, or gtfo.
---
Is it really a surprise what happened after he posted this TwitLonger? EN vtubers in droves dogpiled the tweet, posting their faces and bodies to "own" and "ratio" him, while others attacked him and his character. The commonality between most of these responses is that they don't refute his claims or provide anything of substance otherwise. Could that be because, though his rant was very whiny, there was a bit of truth behind what he said?
The """owns""" in question: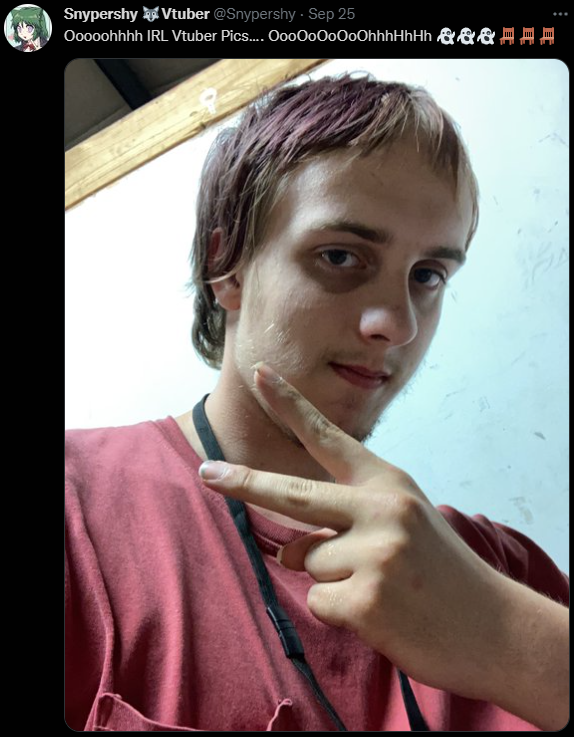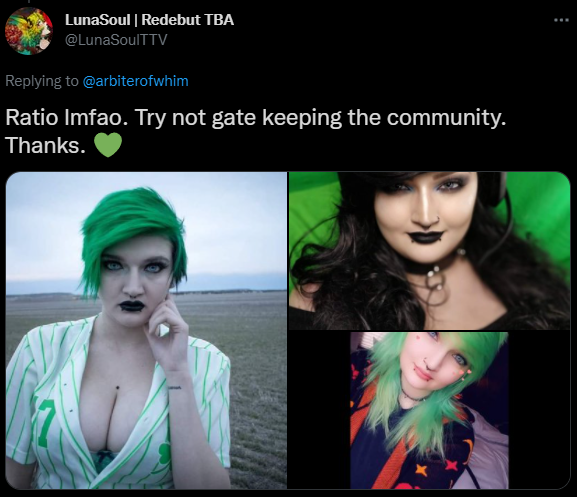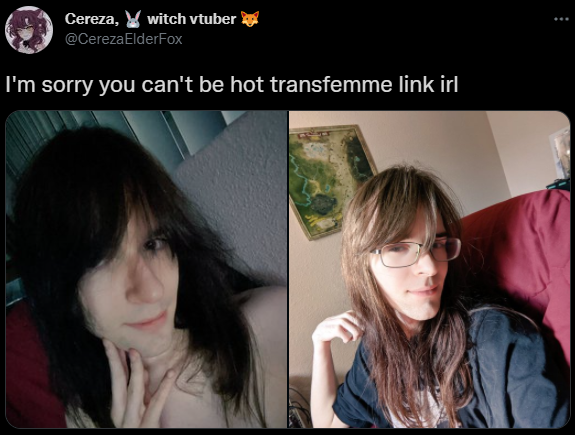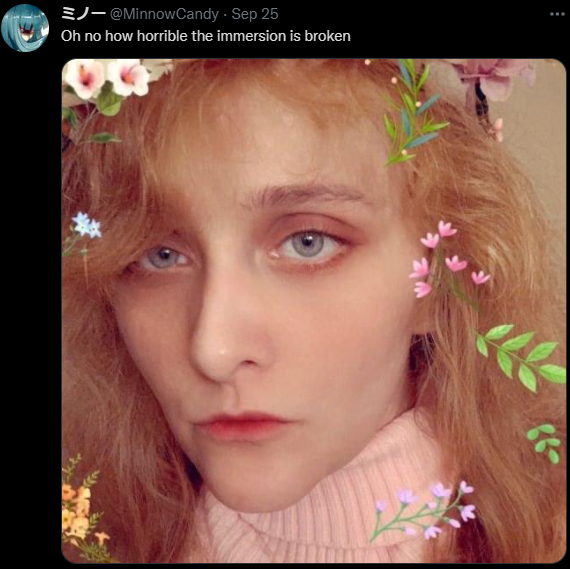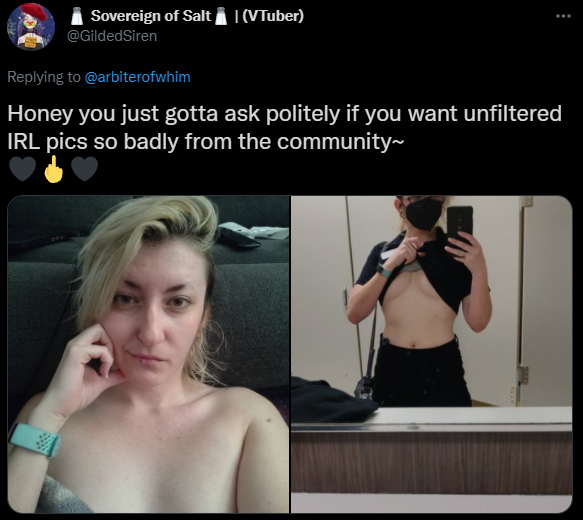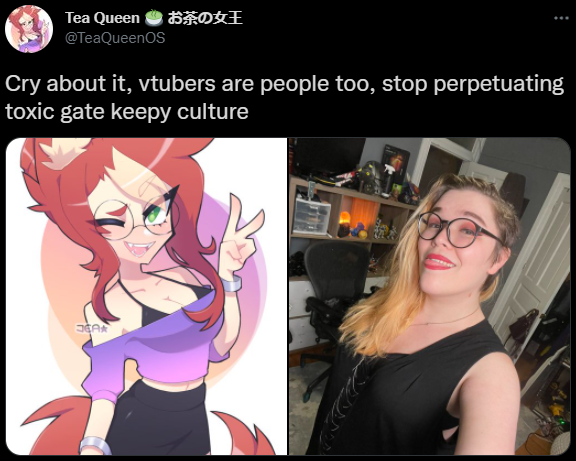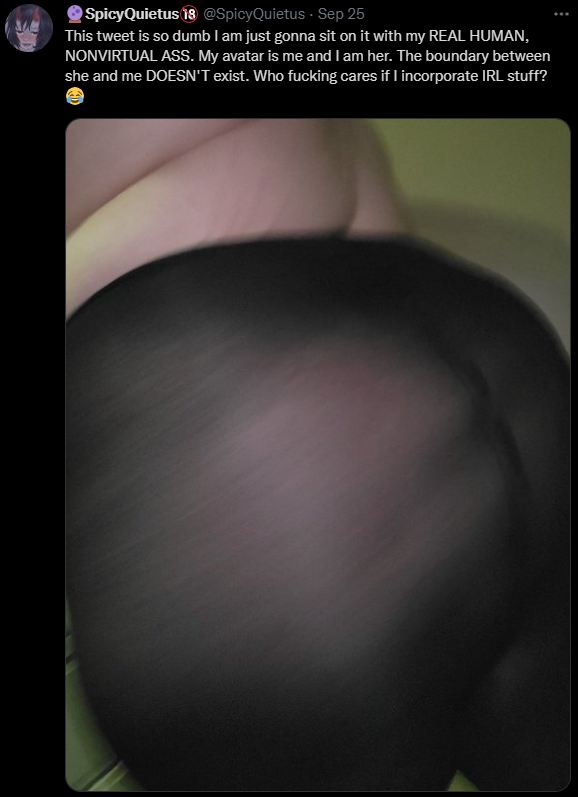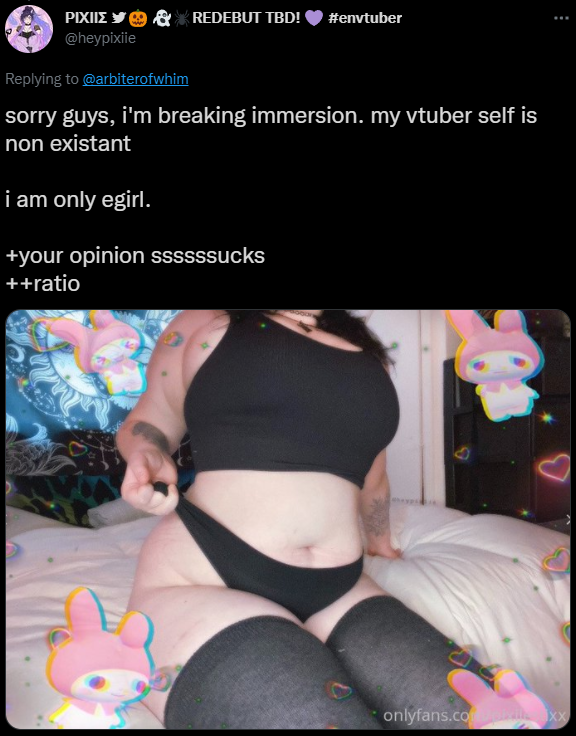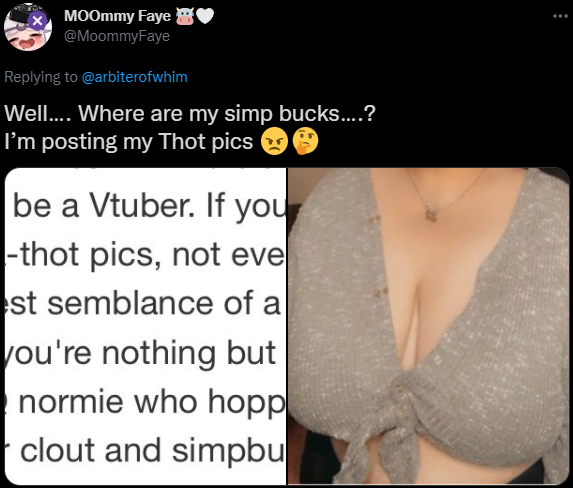 Trust me, for the sake of everyone, please don't ever post yourselves on the internet ever again.
A couple people some might be familiar with also appeared, and as you'd expect they provided nothing to the table as well.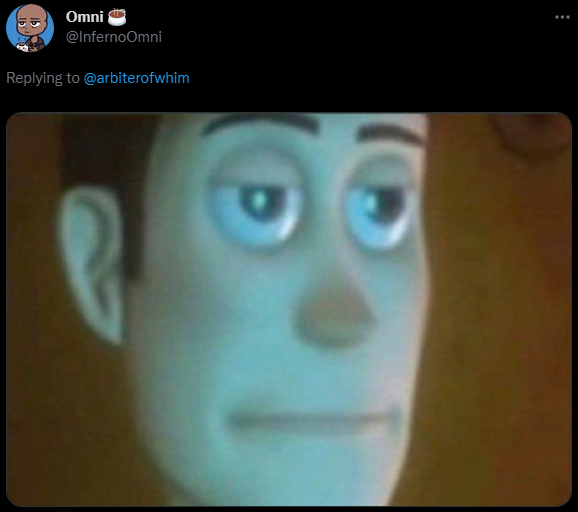 ---
A week or so after his first TwitLonger, Whim posted another, apologizing for stooping to the tactics of namecalling and insulting that those who were attacking him used. He maintains his view on validation-chasing vtubers, however. Good on him for not buckling on that, I suppose.
Tweet
|
Archive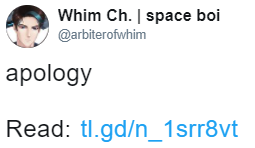 TwitLonger
|
Archive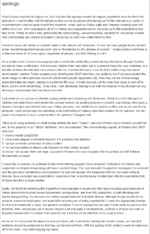 Of course, though, apologizing for being mean-spirited is not enough for these types of people, you have to bend your views to their will as well.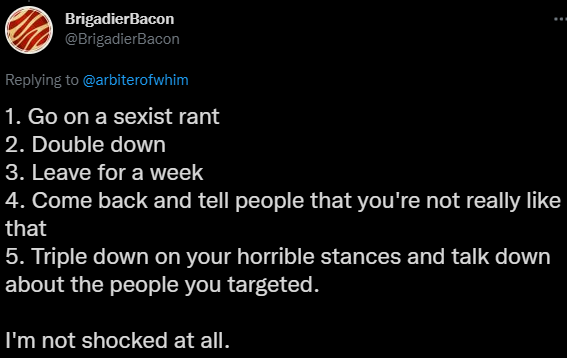 ---
If anything, I see all of this as huge a list of people to avoid at all costs as, once again, the EN indie vtuber scene proves that it's fueled by self-gratification, drama, and everything else in-between.