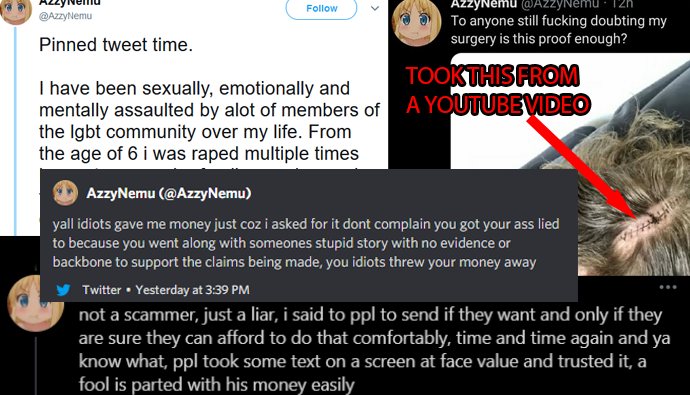 This person by the username of @AzzyNemu has been going around asking people since at least august of last year to share his tweets begging for money over different situations, he said he was raped by members of the LGBT community, another time he said he almost died of corona, another time he needed surgery because of a brain tumor, another time he was getting evicted by his evil landlord.. and so on. But as you can see by the title and thumbnail of this thread, it was all bullshit.
Besides from the pity e-begging tweets he would go around asking popular users to share said tweets, including myself and
@FireSisterBee
.
I even got angry dms from his friends/followers(maybe alt accounts) calling me a piece of shit for refusing to retweet them.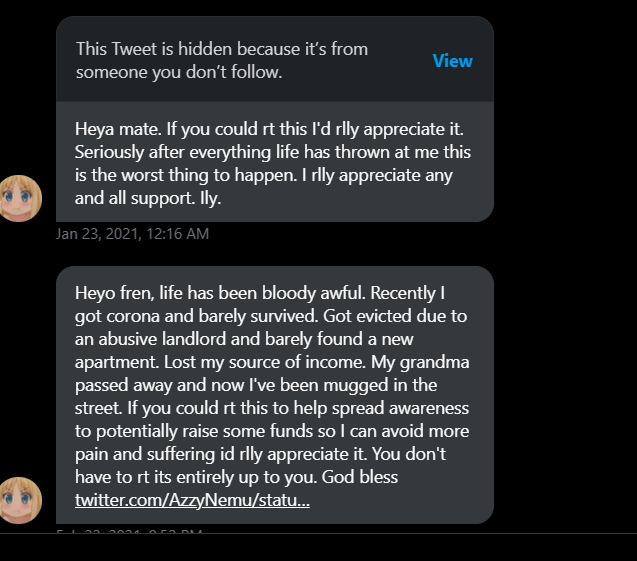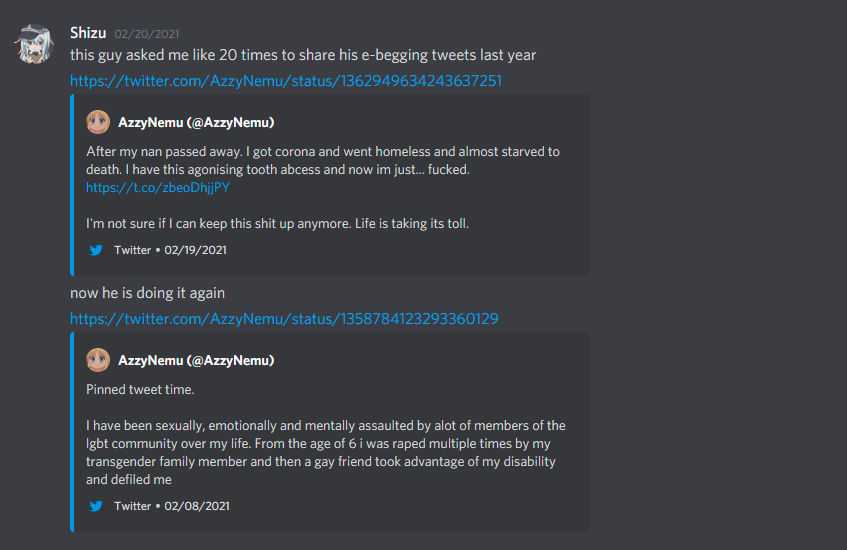 This is the DM he sent me on twitter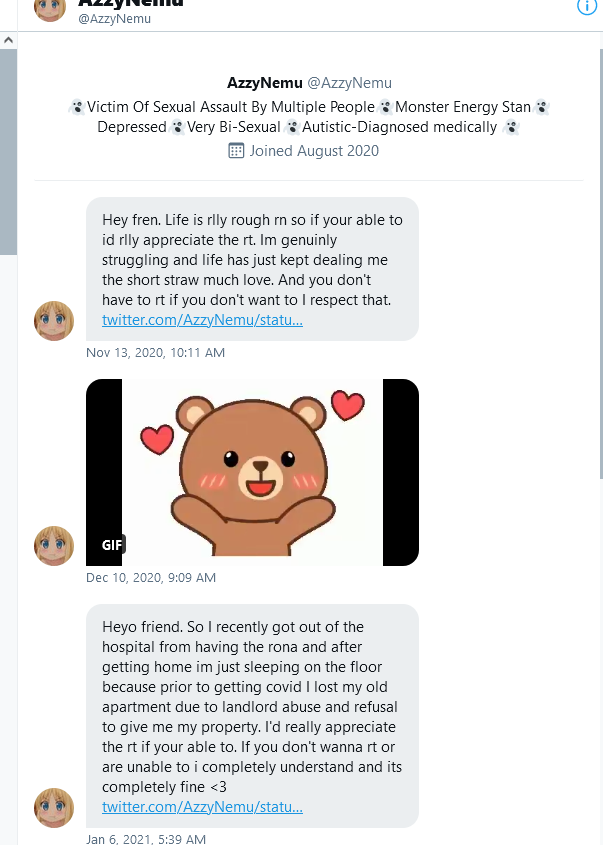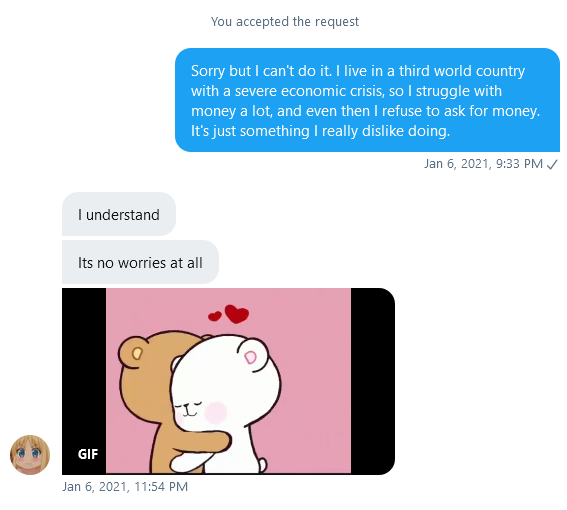 Luckily most of us ignored them, but sadly that was not the case for everyone.
This is his twitter Bio, October-November(2020) April 2021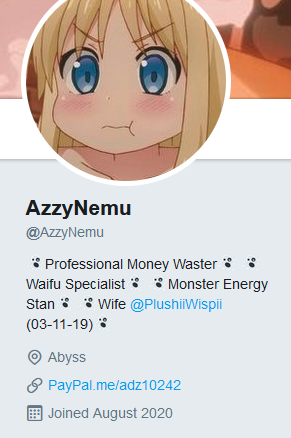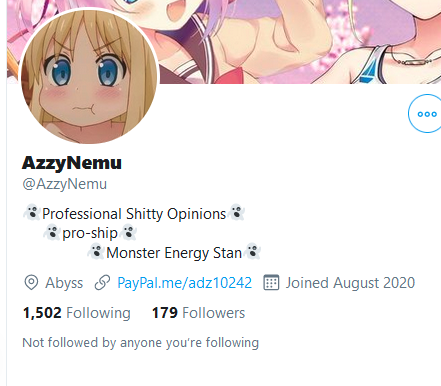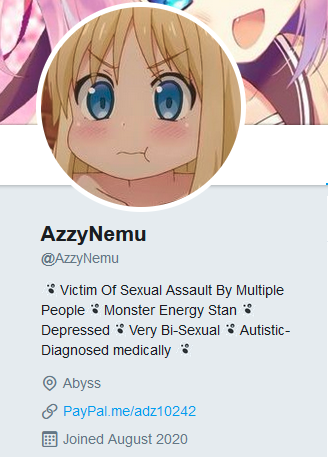 ---
The following tweets/dms are about his e-beggings and organized in chronological order
The e-begging started on November of 2020, over something related to covid and lacking food
Archive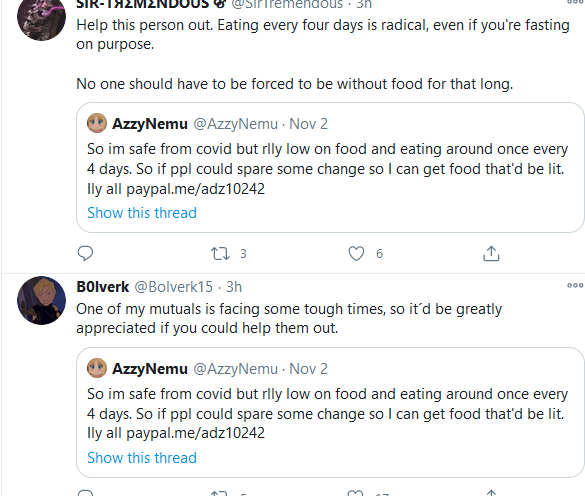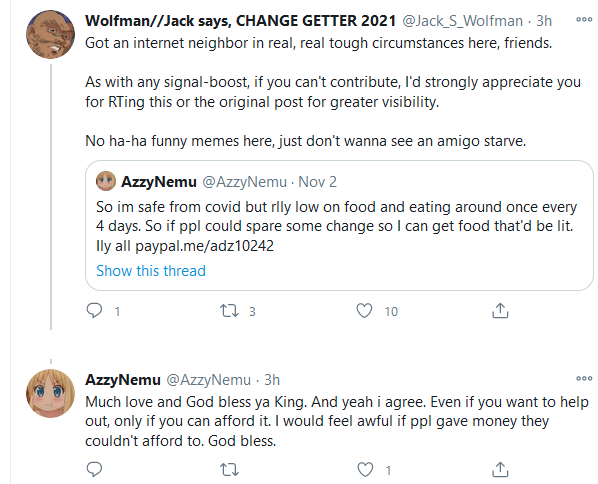 I don't know the context because it wasn't archived, but I can imagine what happened.
---
​
The context for this was lost, but apparently he was getting evicted so he asked for money, after collecting money he did this update, and then again he posted a PayPal link to buy food because he was starving.
​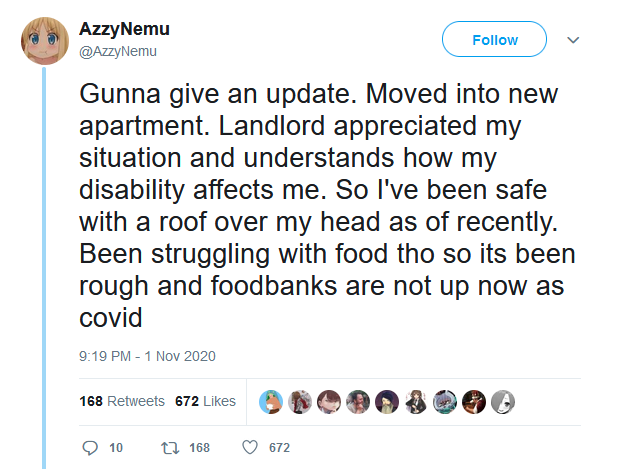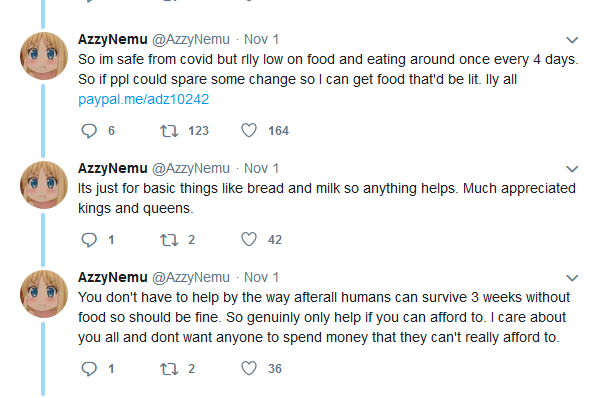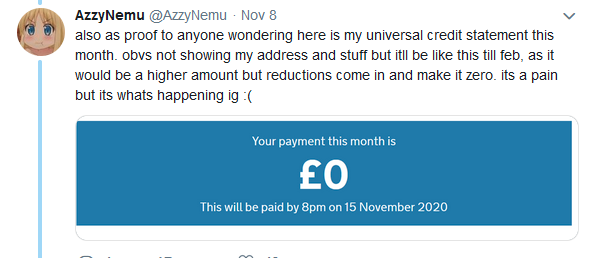 It's a long tweet, so here is the rest

---
In this tweet he talks about how he was raped several times, he would later post a paypal link for people to donate
Archive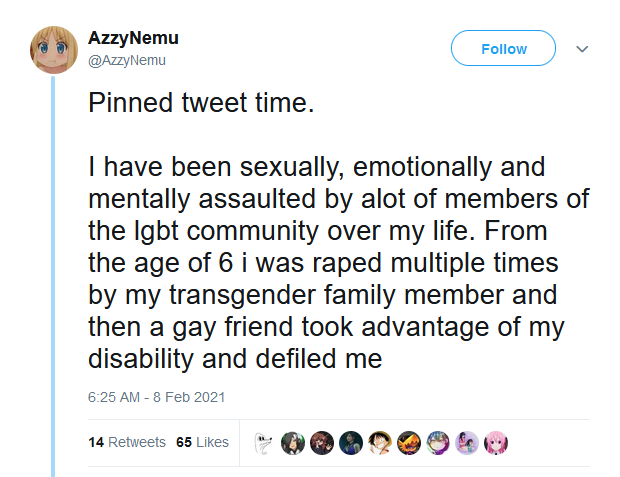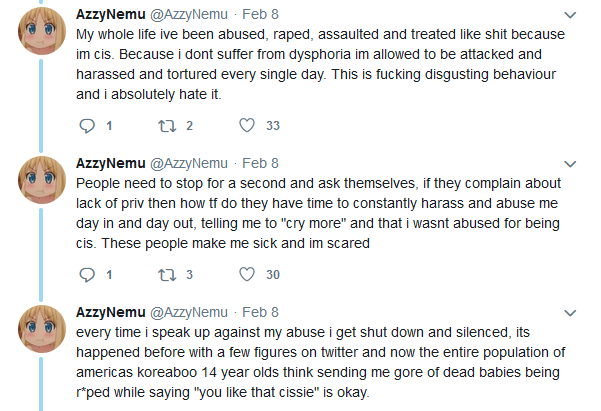 The rest of the tweet

This sums up the thread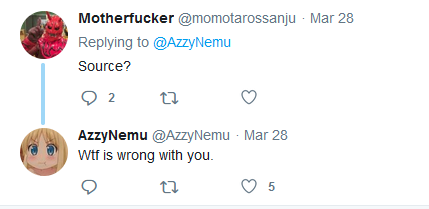 ---
This extra evidence was compiled by
@OshinoArarougi
, he was already calling out his bullshit even before everyone knew about it
In april 2021 he started a GoFoundMe because he needed a surgery due to brain cancer.
More Azzy tweets related to the brain cancer GoFoundMe

After people called him out on his bullshit he posted a picture of a head (with a different hair color lol) with a surgery as a proof of the surgery being real, the picture came from a youtube video linked below.
The evidence was so blantant that I believe this is what cause his admission of guilt
---
​
He made another twitter account where he asked money to provide care to a foster kitten, the image was taken from google images, he shared it around and claimed he was doing it to "give back to the community"
Archive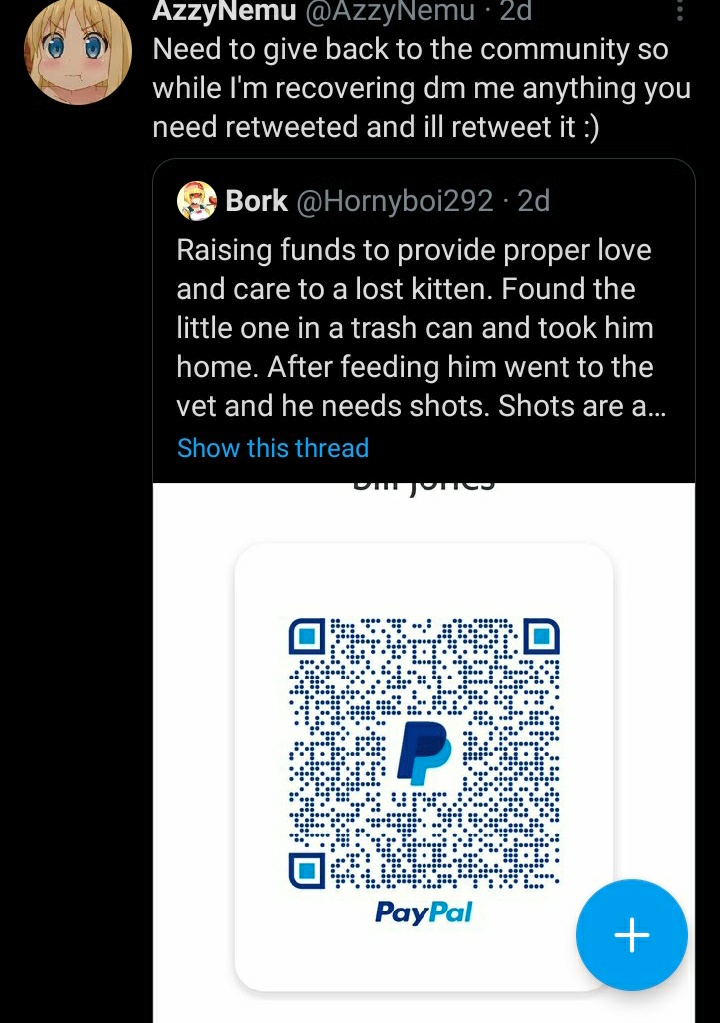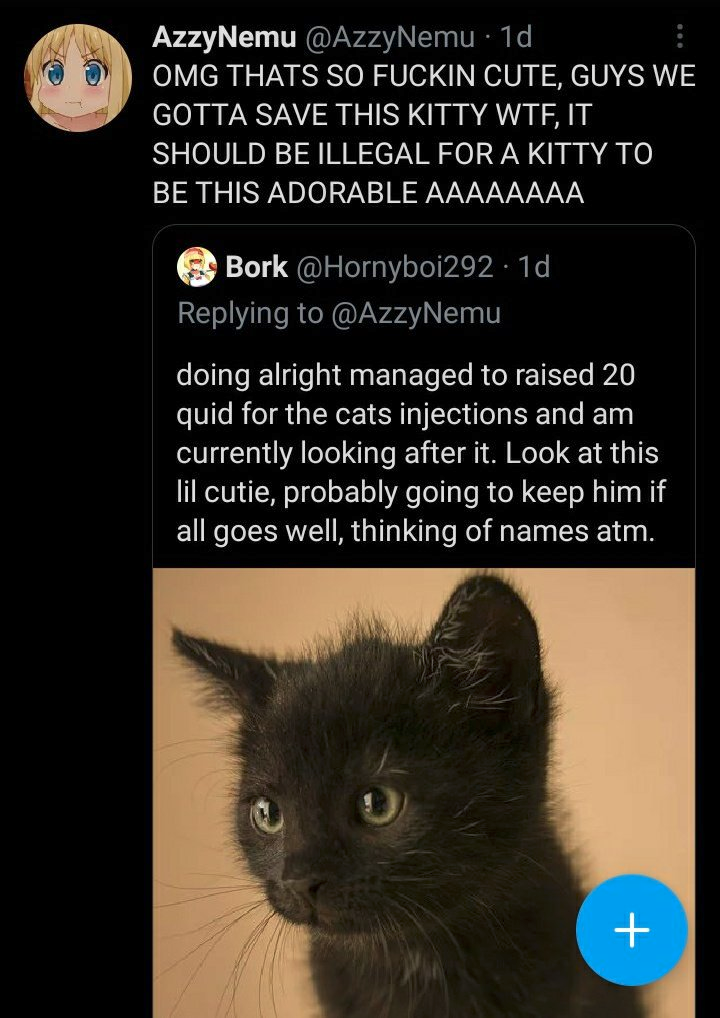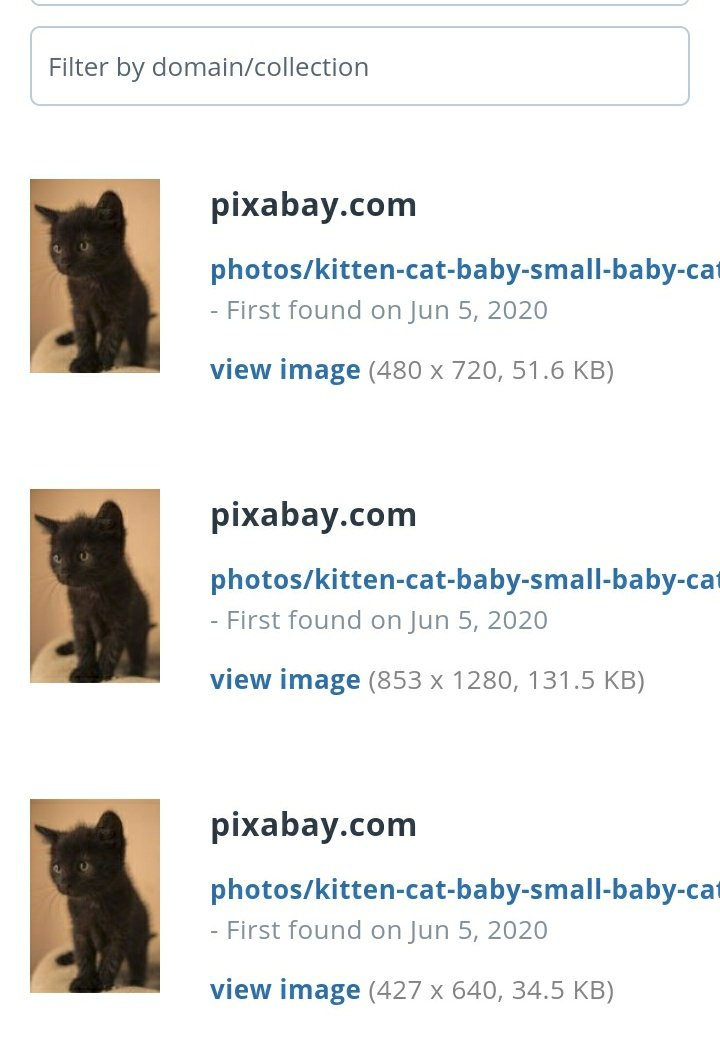 ---
Here are some angry DMs Oshinoararugi got from one of Azzy's alt accounts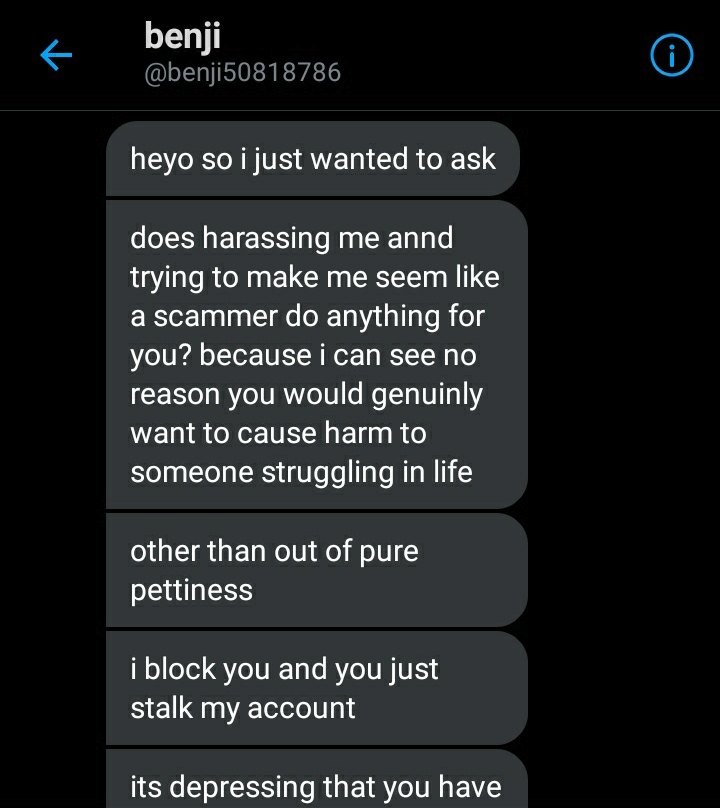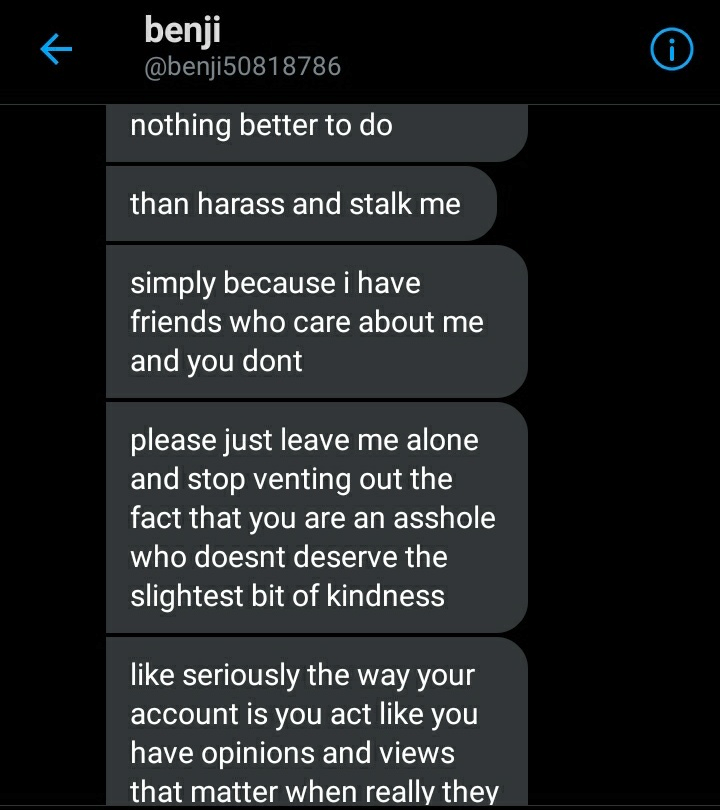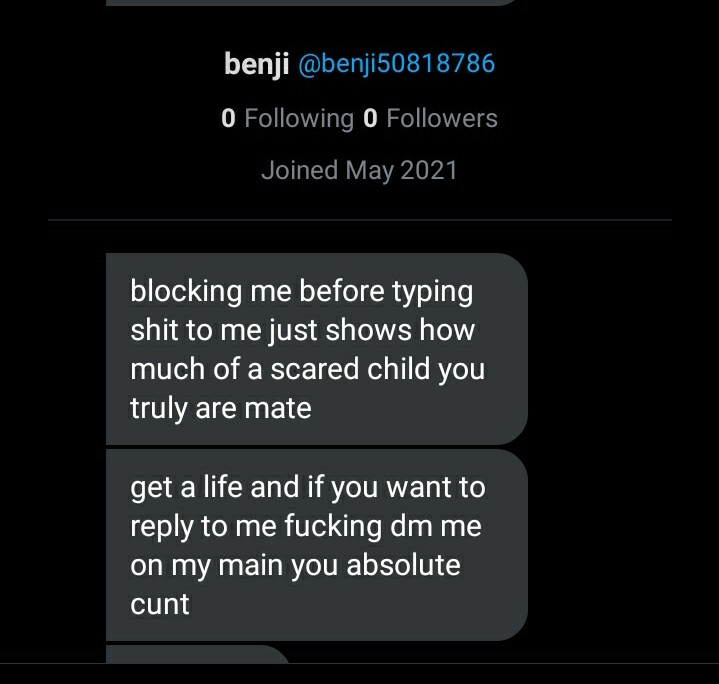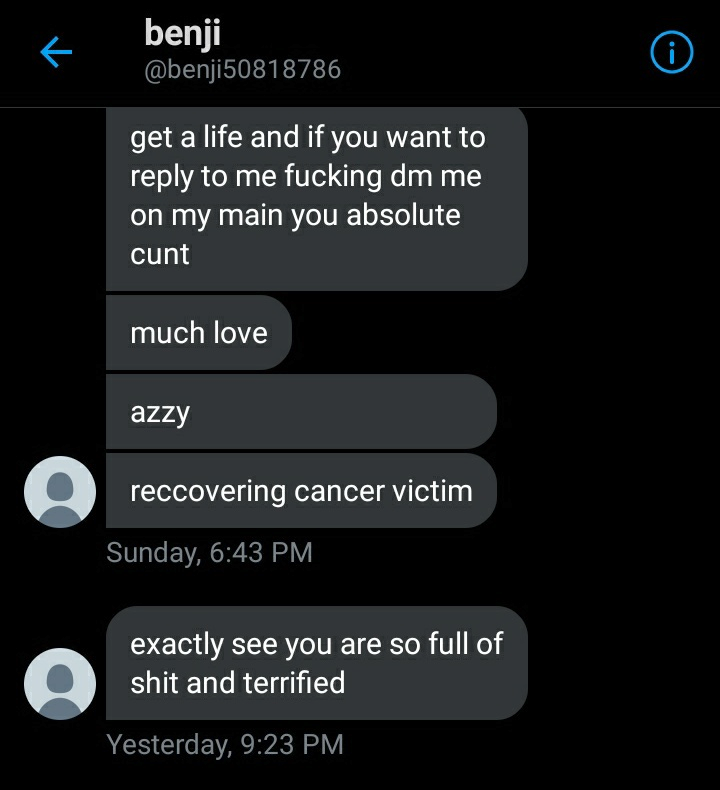 ---
Somehow he found out people were making fun of him on my discord server, SleepyPumpkin and Bork are Azzy's alt accounts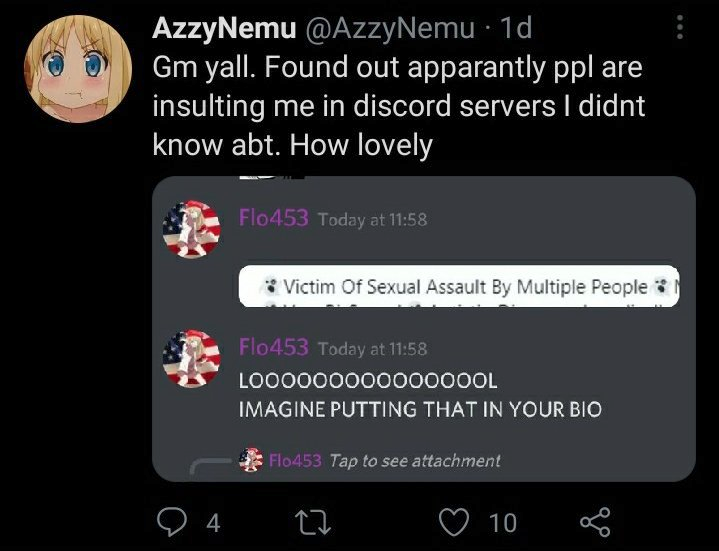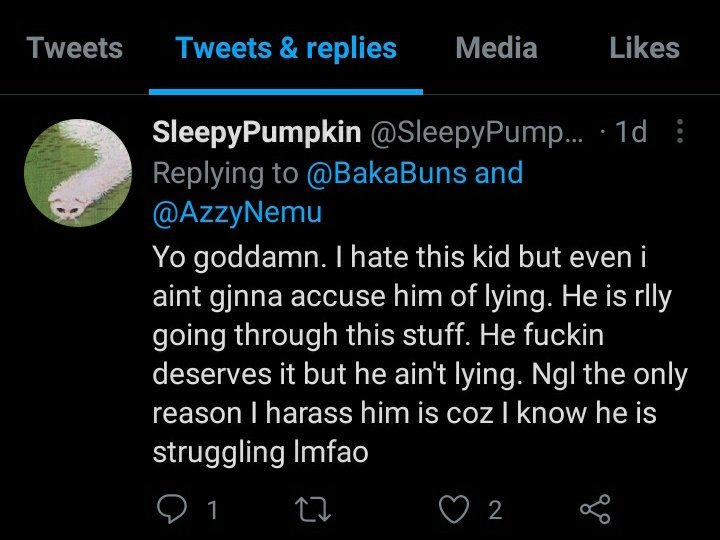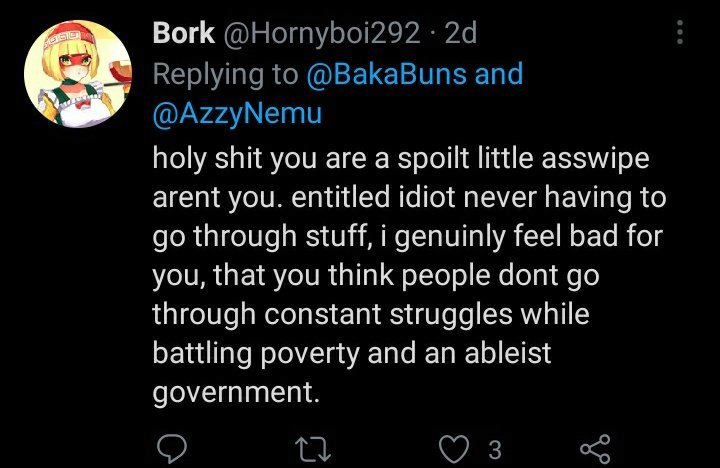 The snitch gave him an invite link to my server, where he joined with the discord account
Humble Egg#9305

---
Getting exposed
​
After the call outs of several twitter users including
@FireSisterBee
,
@FrizeUwU
and
@OshinoArarougi
. He ended up admitting it was all bullshit and even laughed at the people who gave money to him.
Karen:
Tweet
||
Archive
Frize:
Tweet
||
Archive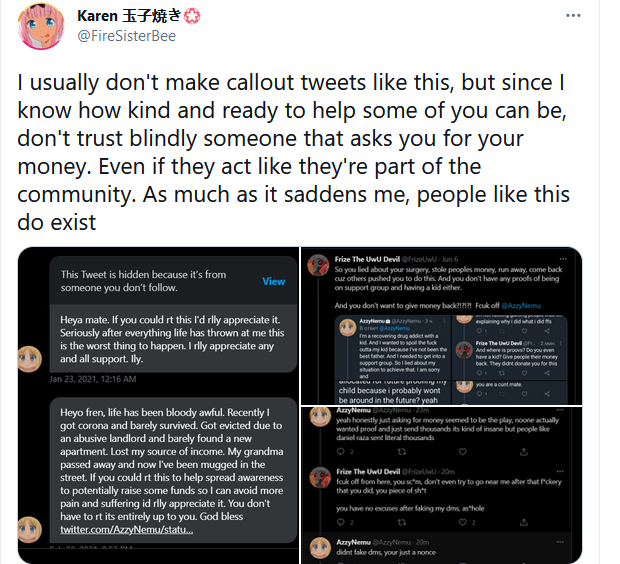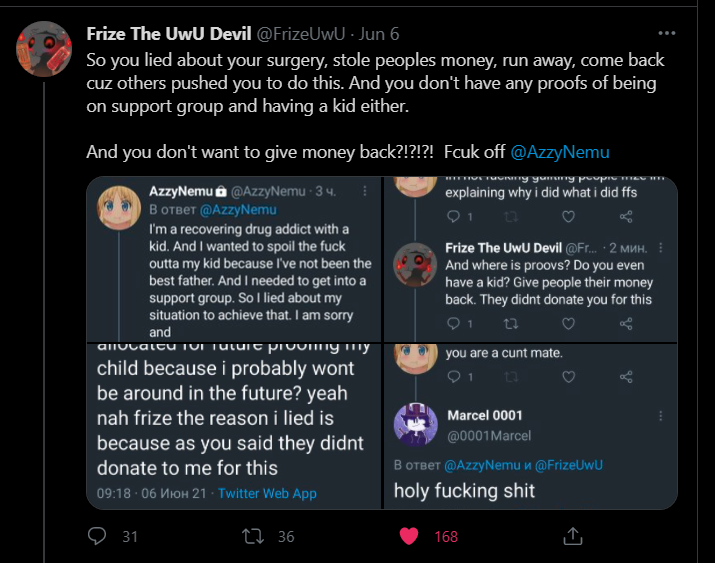 Of course, the guy is a pathological liar, so the "I'm a recovering drug addict with a kid" was also all a bullshit attempt to get some sort of sympathy.
After the callout, Azzy started saying FrizeUwU was a map, a pedo and a child rapist in an attempt to discredit his accusations by using fake DMs


Here is all the images in those tweets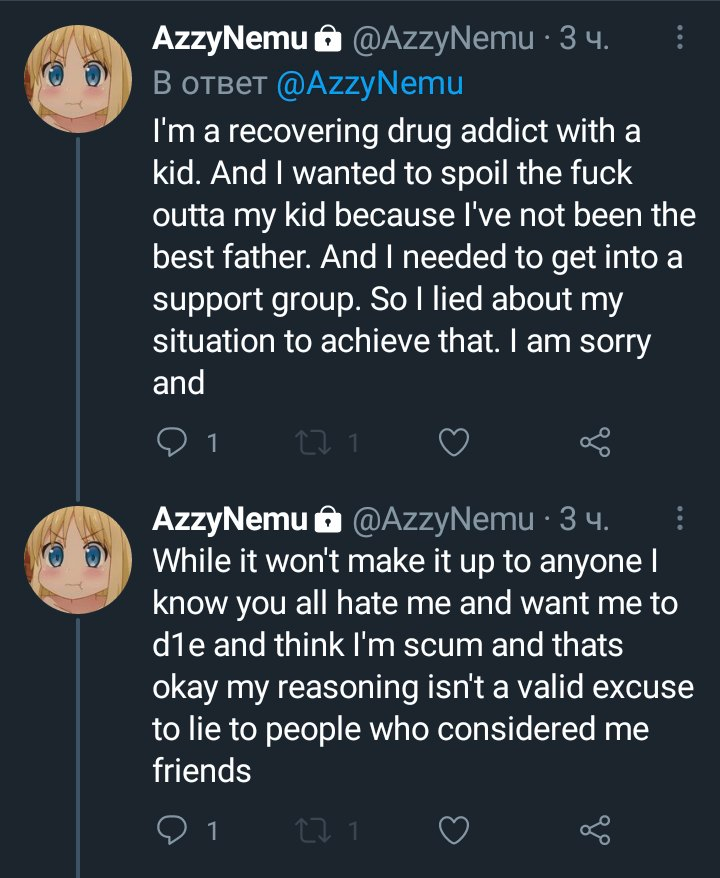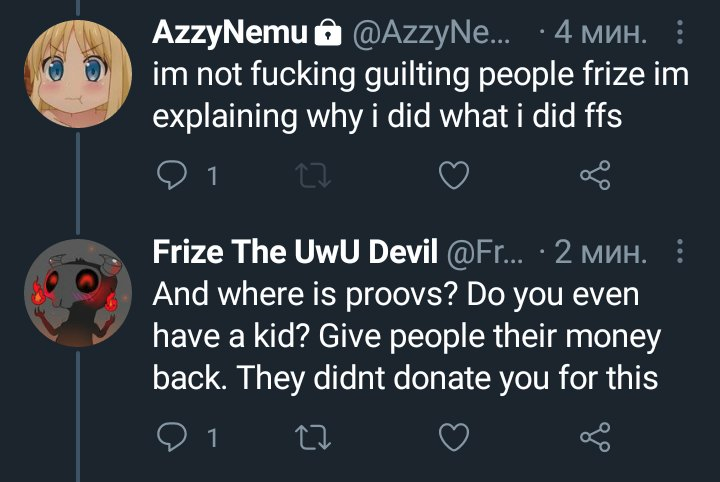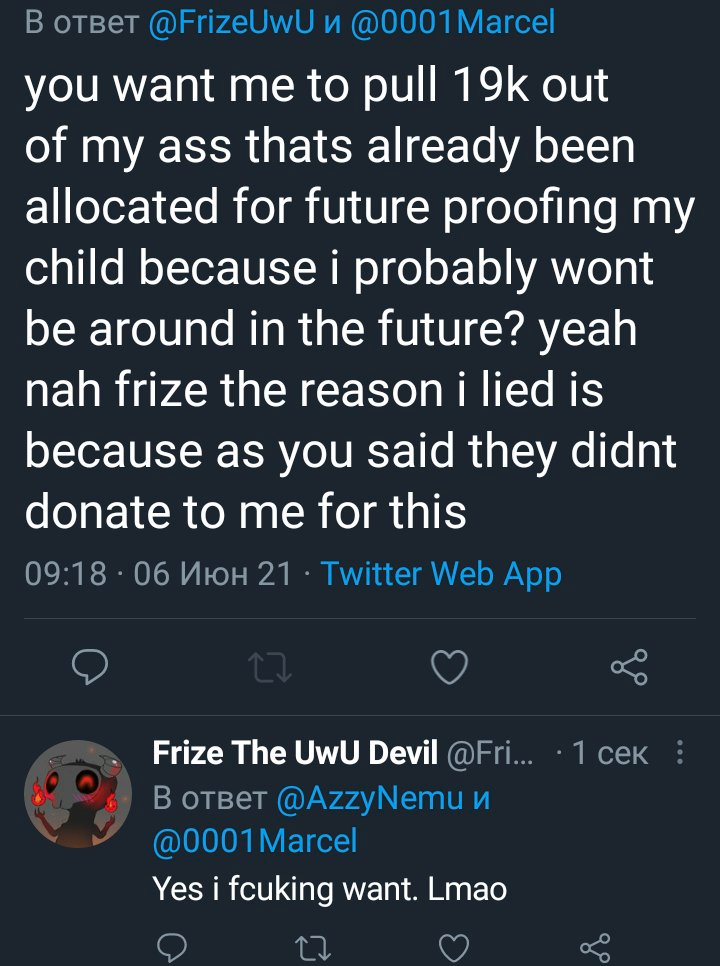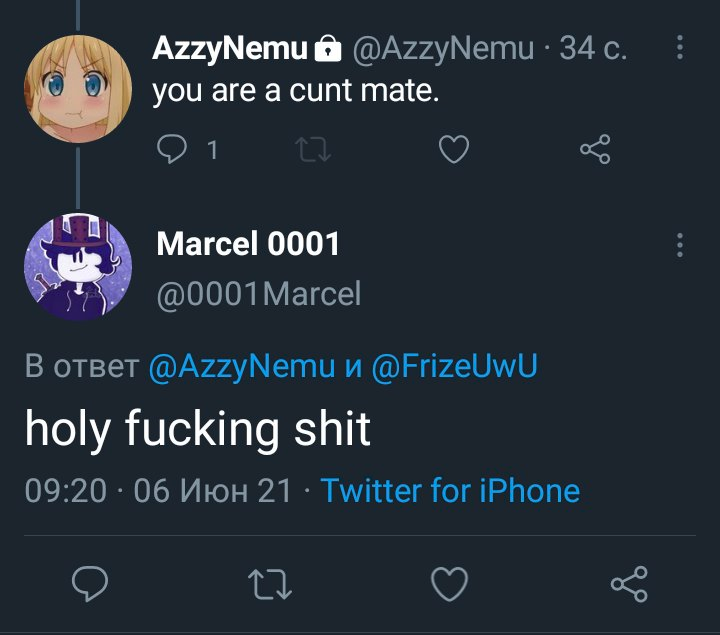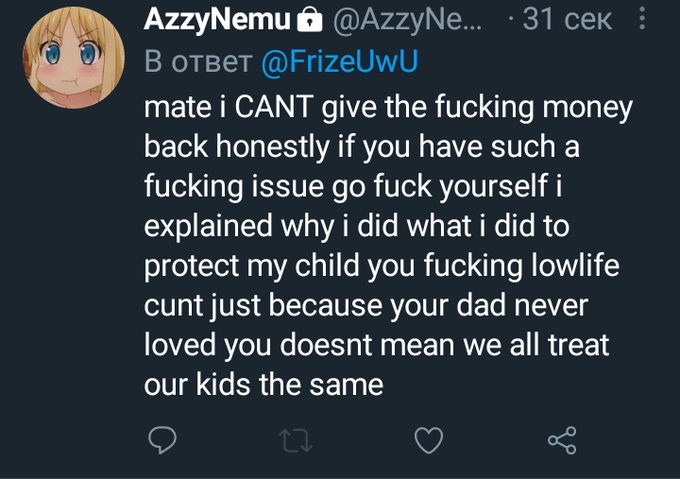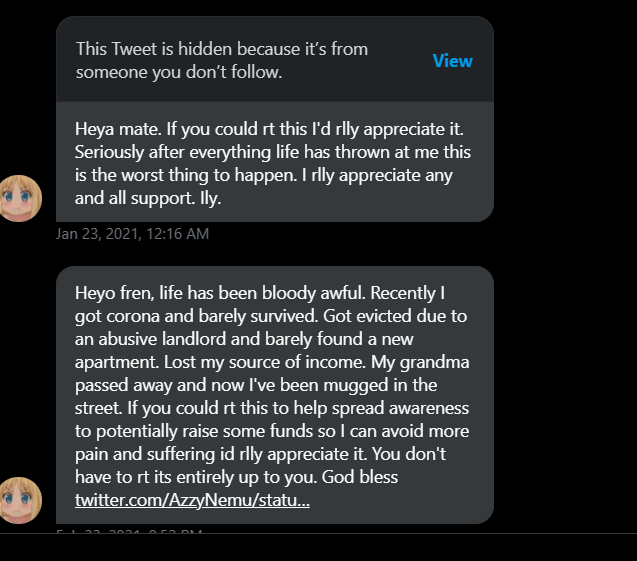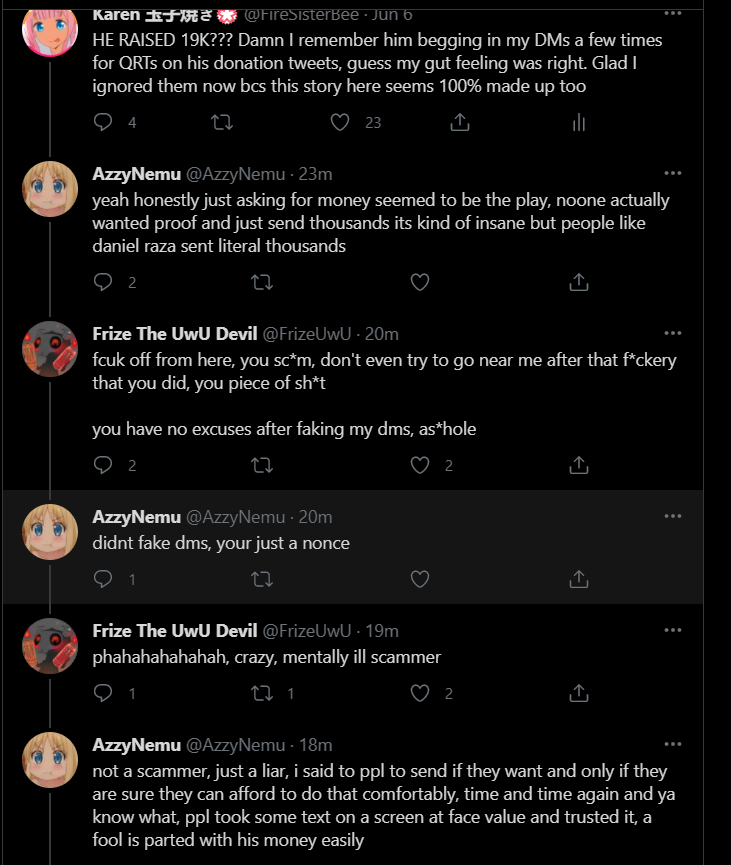 ---
Some extra tweets where he admits it
(this is bullshit)



Someone who donated to his paypal said he was going to reveal his (fake) name Adam House, and Azzy ended up posting his private information as a revenge.



He is not a scammer, just a liar

Definition of scammer: one who perpetrates a scam : a person who commits or participates in a fraudulent scheme or operation, through manipulation and lies
---
The case of ChockyPocky
​
After everything calmed down, I became aware of the situation, and since Azzy also asked me to share his e-begging tweets I got pissed off and decided to make this thread to properly archive and organize the information.
While searching for information, I came across this guy who claimed to have Azzy's full name and address, I sent him a DM asking for more info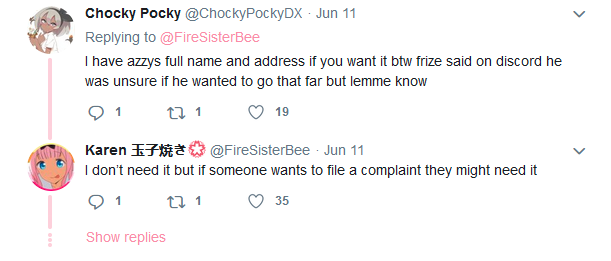 This is the response I got.
This person claims to have manipulated Azzy into giving them their full name and address because "I manipulated him coz I'm trans so yk I got them women parts lmao"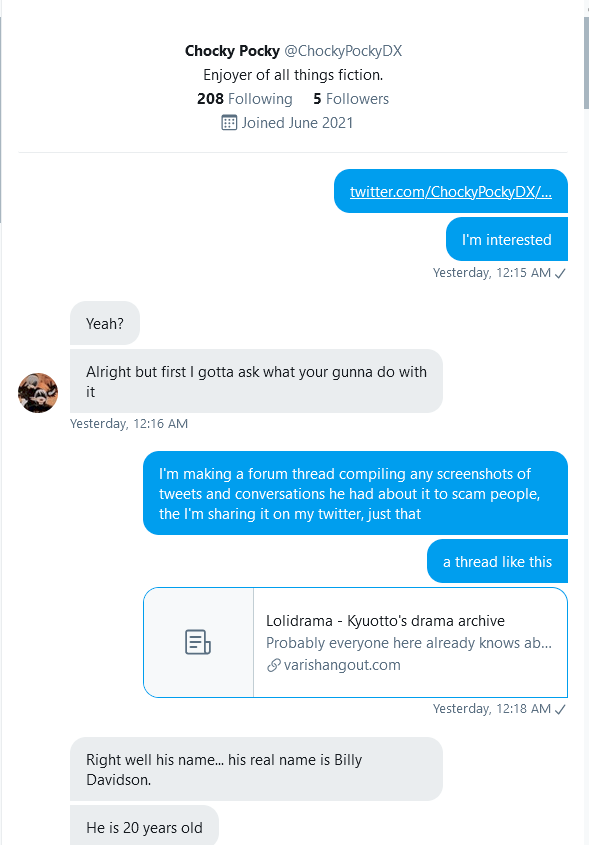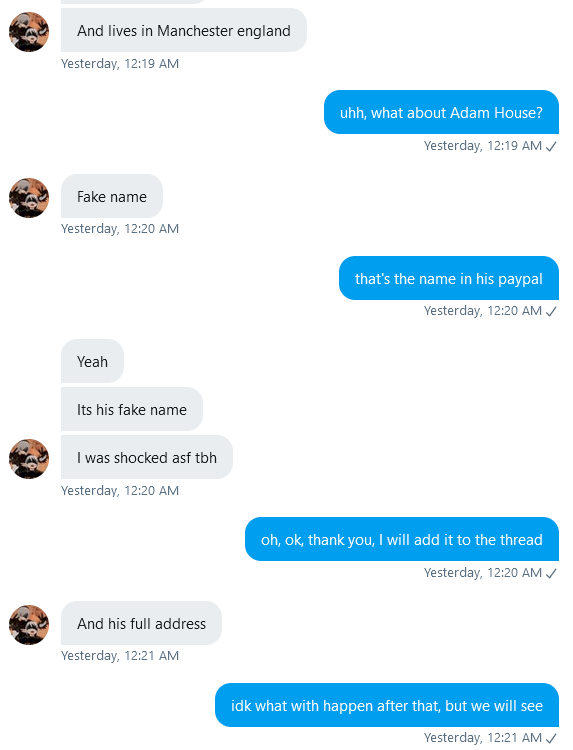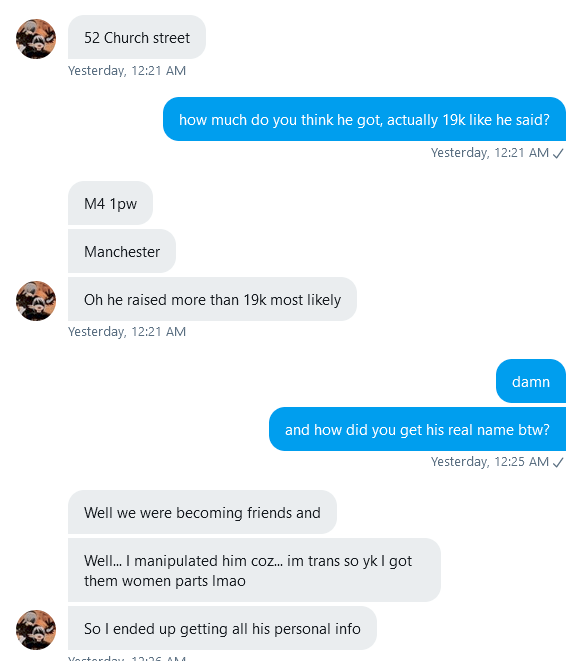 This is the full twitter DM I had with chocky before the account was deleted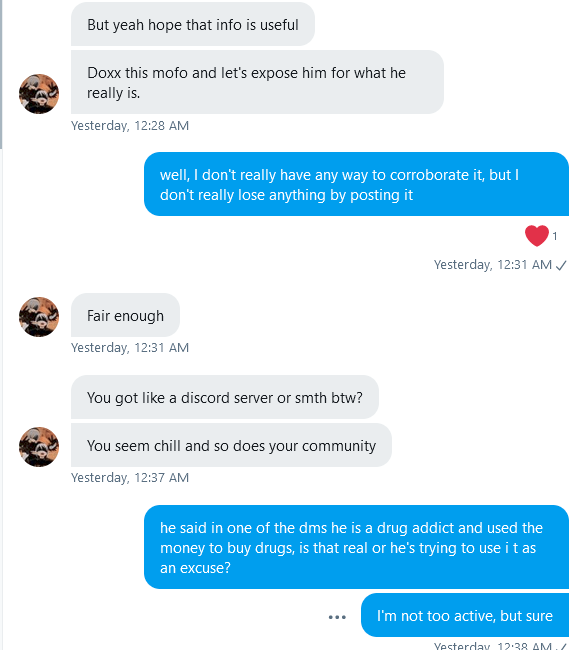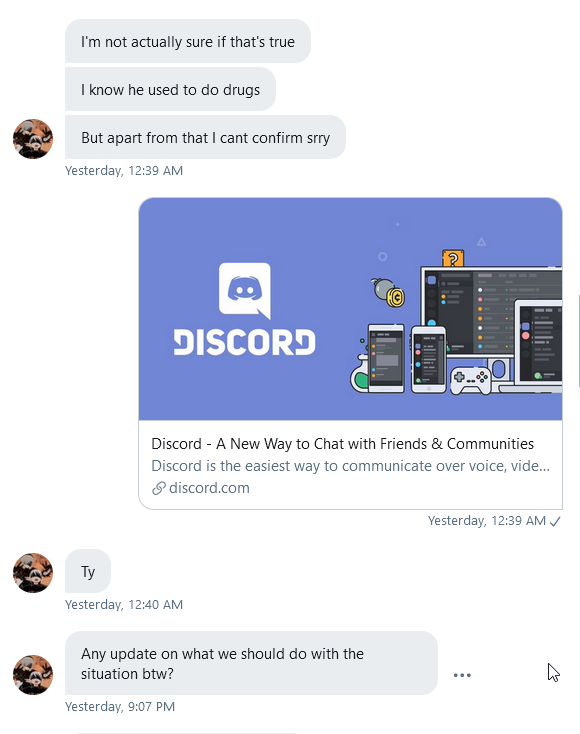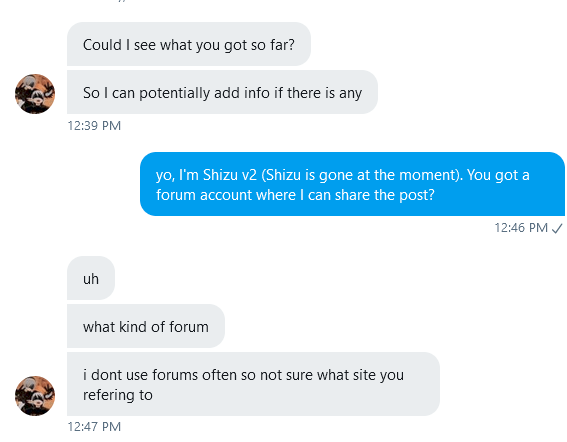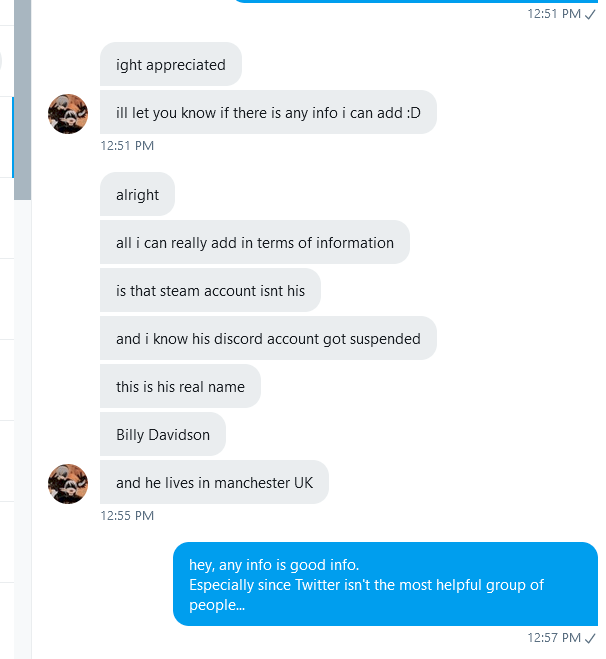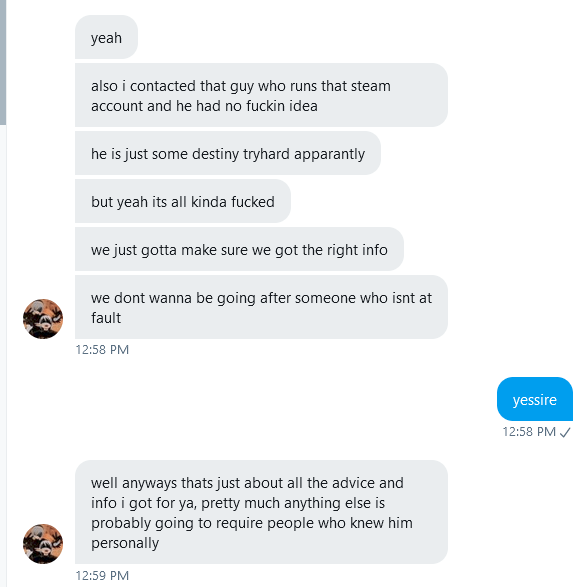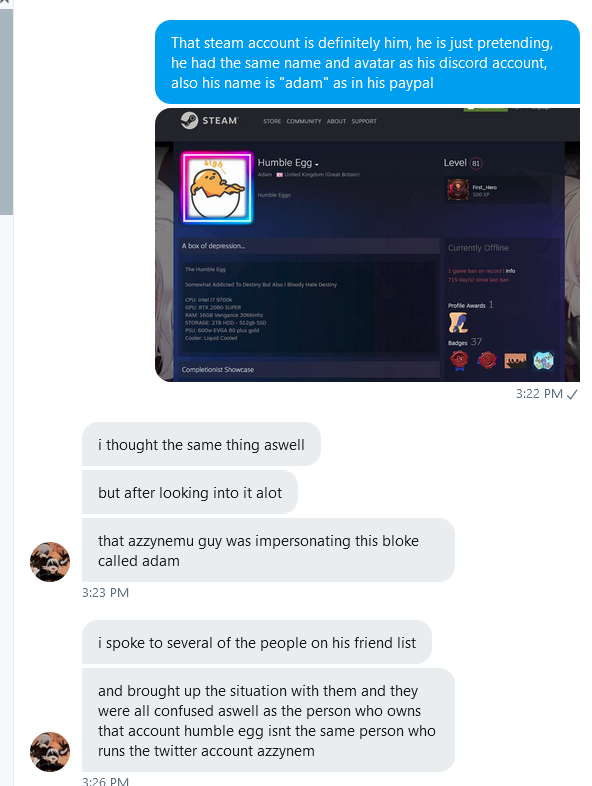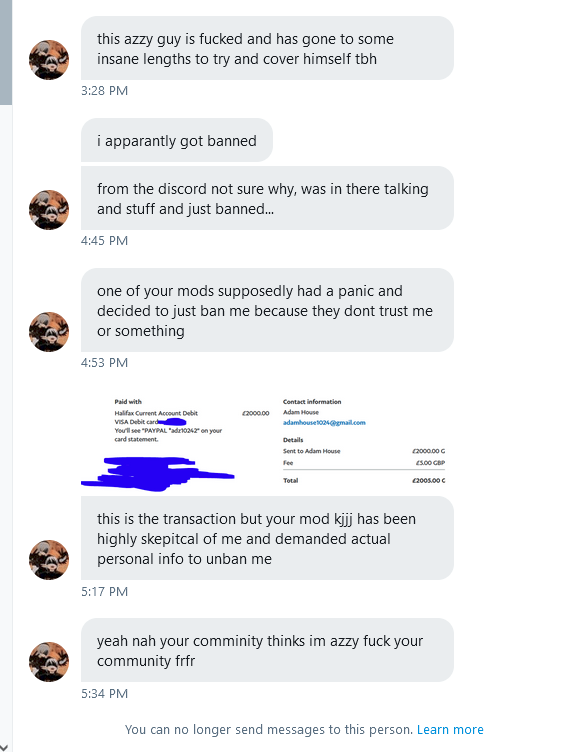 Everything seemed legit, but he was
really
insistent on making me believe that Azzy's real name wasn't Adam and that a
steam account
with the name adz1024 that I was 99% sure belonged to Azzy wasn't actually Azzy and belonged to a completely different person. This made me start suspecting a lot about this Chocky person.
I checked their twitter profile, and the account was created on 5 of June, exactly at the same time Azzy's bullshit got exposed, also their first tweet was talking about Azzy and how it would be impossible to take him to court for fraud/scam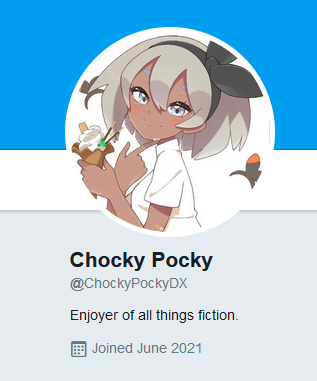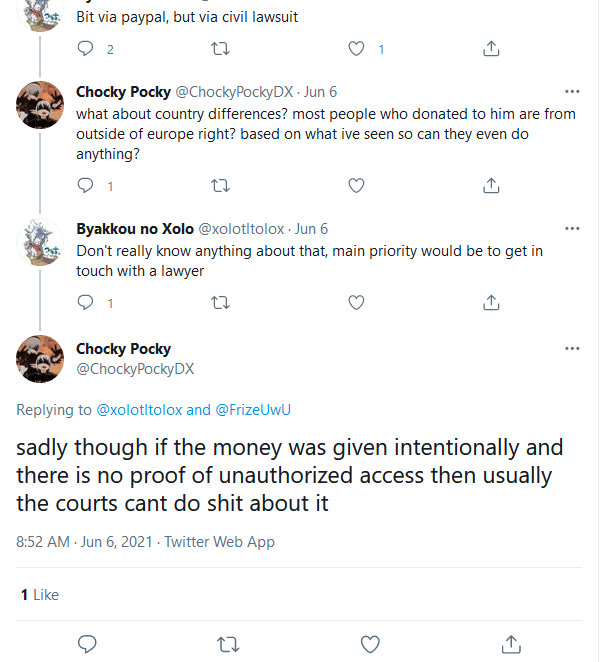 Regardless of this I decided to invite him to my discord sever and .... it's a brand new discord account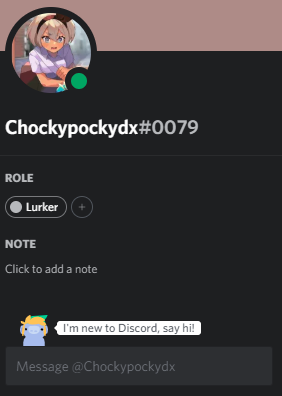 I warned the server on a secret channel that new users can't see

Some users started talking with him and one user pointed out something important


This is 100% true, here is a comparison
At this point there was zero doubt this was Azzy's alt.
What was his objective? Spreading false information about himself around to confuse potential doxers, having a laugh by interacting and manipulating people and probably trying to get personal information about the people trying to dox him as revenge.
We eventually invited him to the forum and he made an account to see this thread because at the moment the thread was visible only to registered users.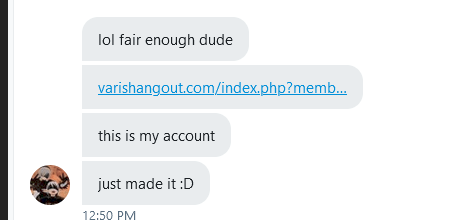 Shortly after he realized I already knew about hi bullshit, mostly because the dumb fucks in my discord server directly asked him if he was Azzy.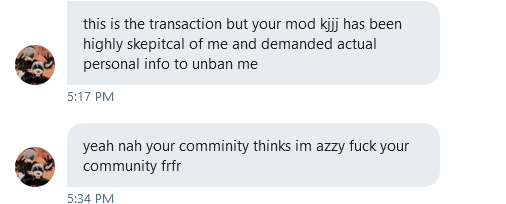 He got extremely mad about this, and one of the mods ended up banning him. As a result he started making a lot of alt accounts and joining my server, probably with the intention to report or gather information about me, but I placed a temporary restriction on new users so he couldn't see any of the channels.
Here are some of the discord dms he sent with said accounts, note the i im he uses, clearly giving away the fact this is Azzy.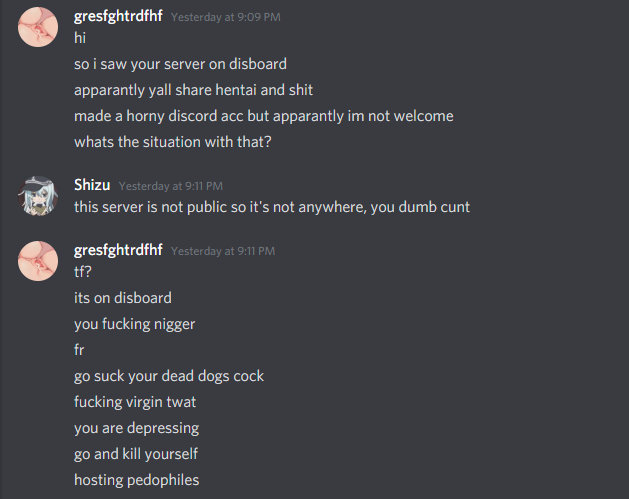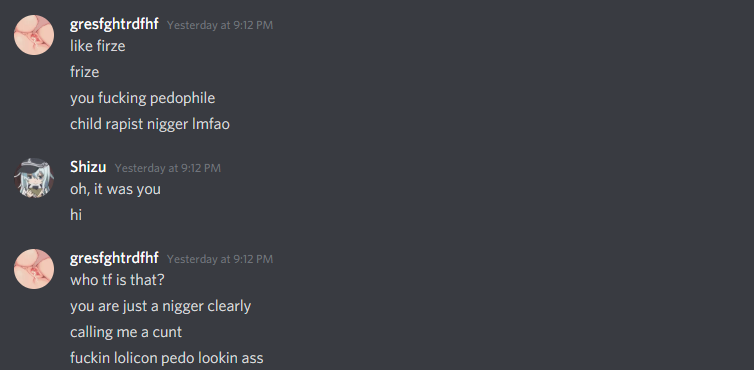 Hate speech is illegal in the UK, I hope he has his n-word loicense
I even tried to help him because at this point it was kind of sad
UwUoWo#6642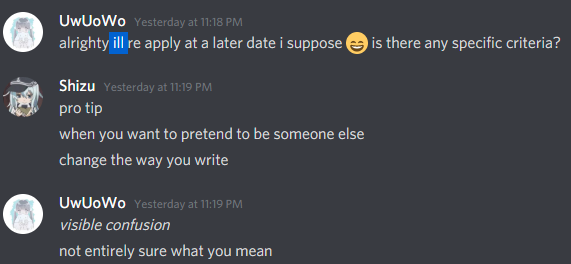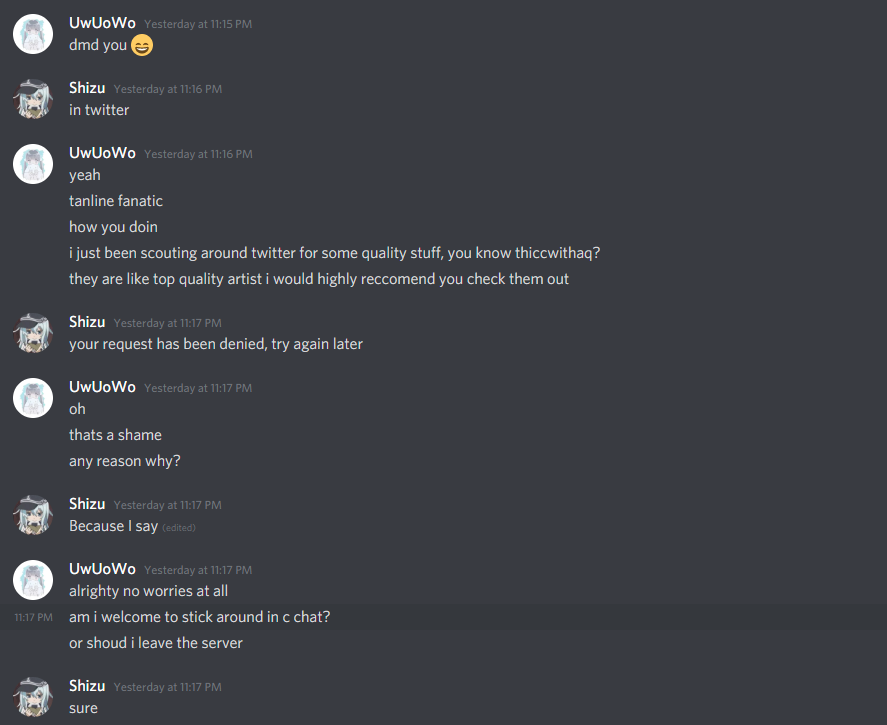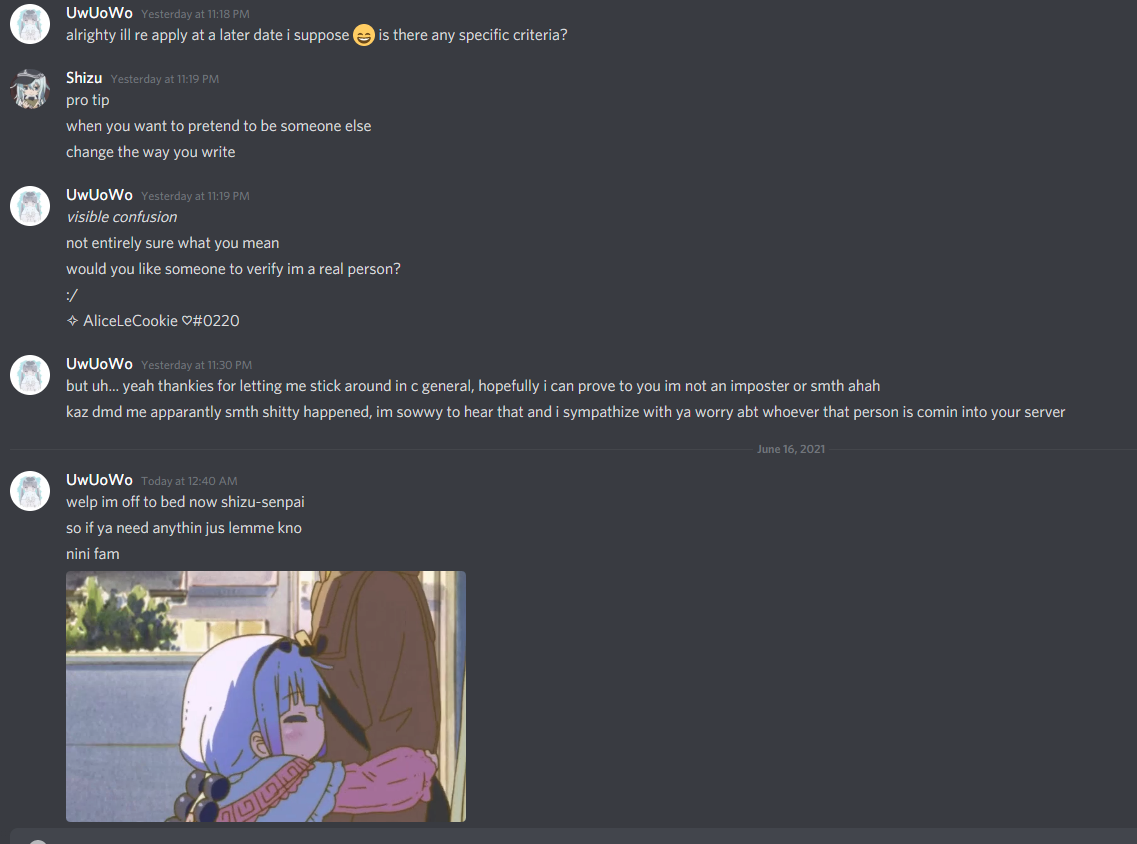 ---
He claims he scammed a total of$19000 dollars, but only around $5000 can be confirmed by PayPal receipts.
These are the screenshots from the paypal donations sent by some victims I contacted, the name used in the PayPal account Adam House is fake.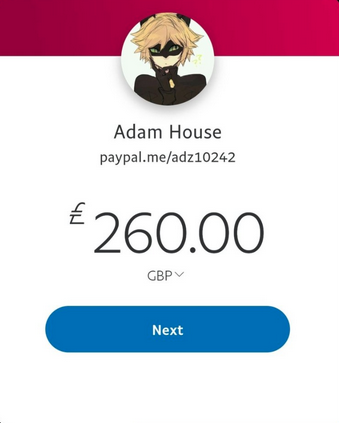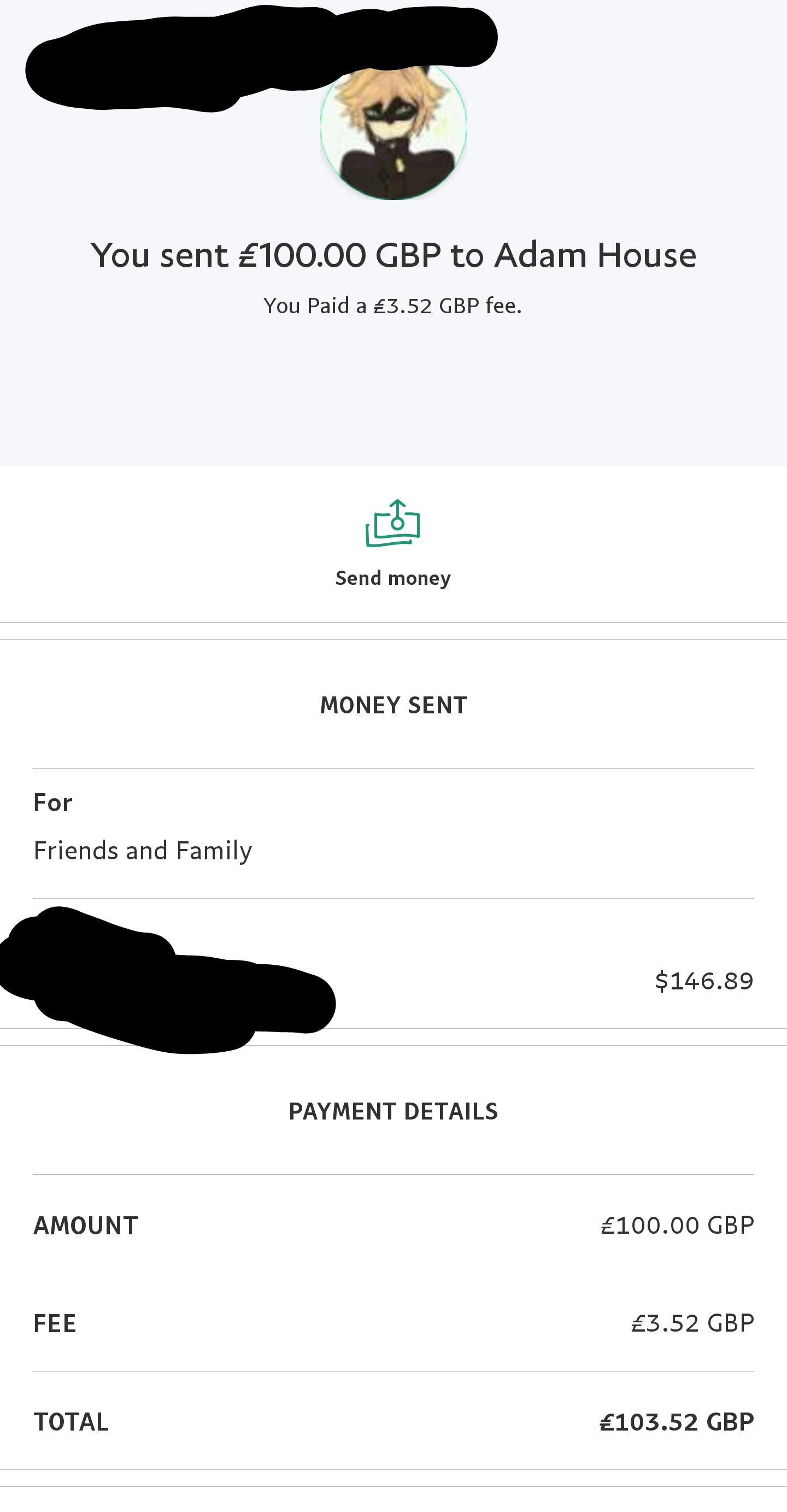 Email used in the paypal account:
[email protected]
PayPal account name: adz10242
Thanks to the PayPal account and steam account name now we know his internet name is
adz1024
, with this we managed to find all his accounts over internet.
Steam, devinatart, new grounds, sankaku complex, pokemon, battlenet, microsoft, etc. We even managed to find his real facebook account with his complete name and a youtube channel where he shows his face.
The facebook account was Adam Ghazghazi
And I have to clarify, his name was found in a 100% legal way, simplify by following links of his old accounts and using publicly available information
basic opsec 101, never use the same name everywhere unless it's intentional
The name he uses everywhere

a

d

z

1024 is an acronym of

A

d

am Gha

z

ghazi
---
A few hours after we had confirmed Azzy's real identity I received a twitter DM from someone who claims to be an old friend from Azzy. This time it wasn't a new account and they had screenshots of conversations with Azzy going back to 3 years ago and she even had a VRchat video where you can hear Azzy's real voice.
She also shared a facebook account that casually was the same we found before, Adam Ghazghazi
Here is a twitter thread from that person talking about the previous experiences she had with Azzy, you should check the twitter post.
---
​
There's also a YouTube channel from 2013 with the name Adam Ghazghazi where he makes a few anime reviews, the videos will be uploaded at the end of the thread.
After I mocked him about the existence of this facebook account in one of the discord alts UwUoWo#6642 he immediately privated it thus confirming the account belongs to him.
He wrote the message at 5:57 AM (GMT-3), the facebook account was privated around 10 minutes after he sent that message
Archive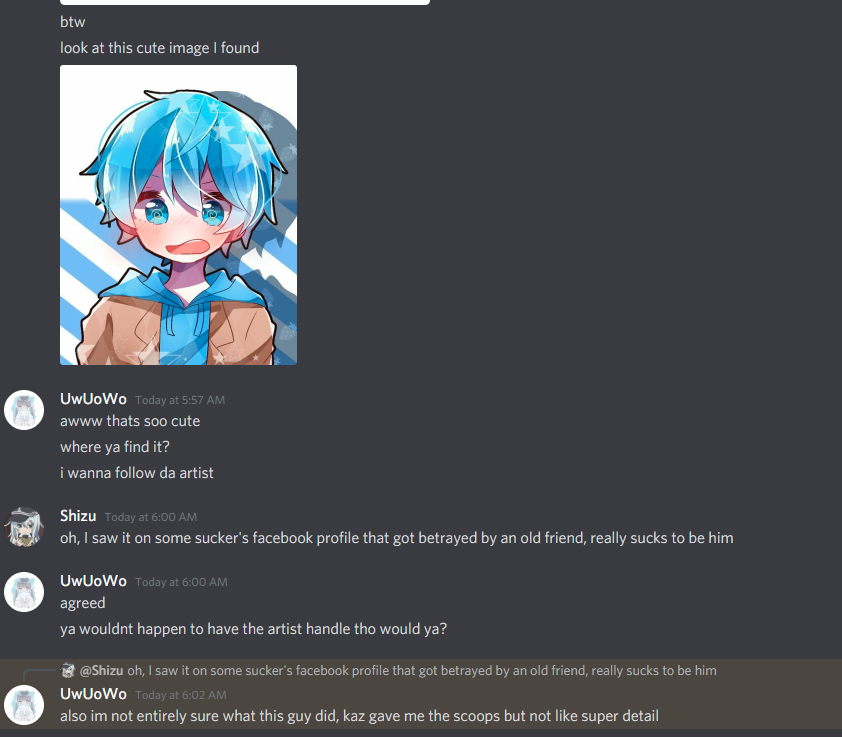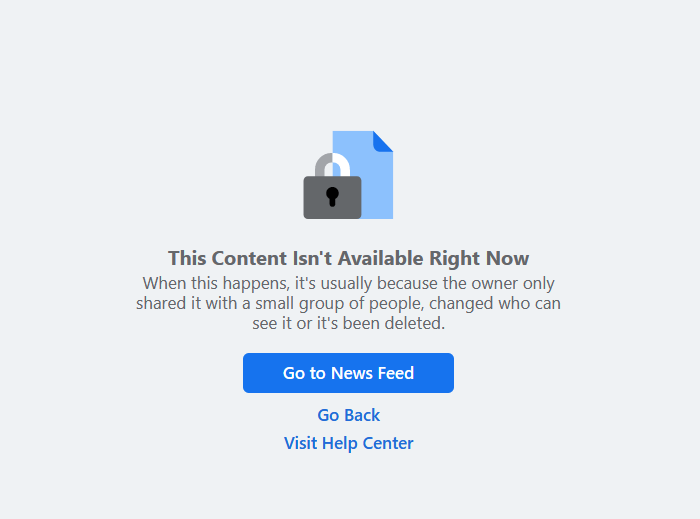 ---
Here are all his accounts
His facebook profile
Archive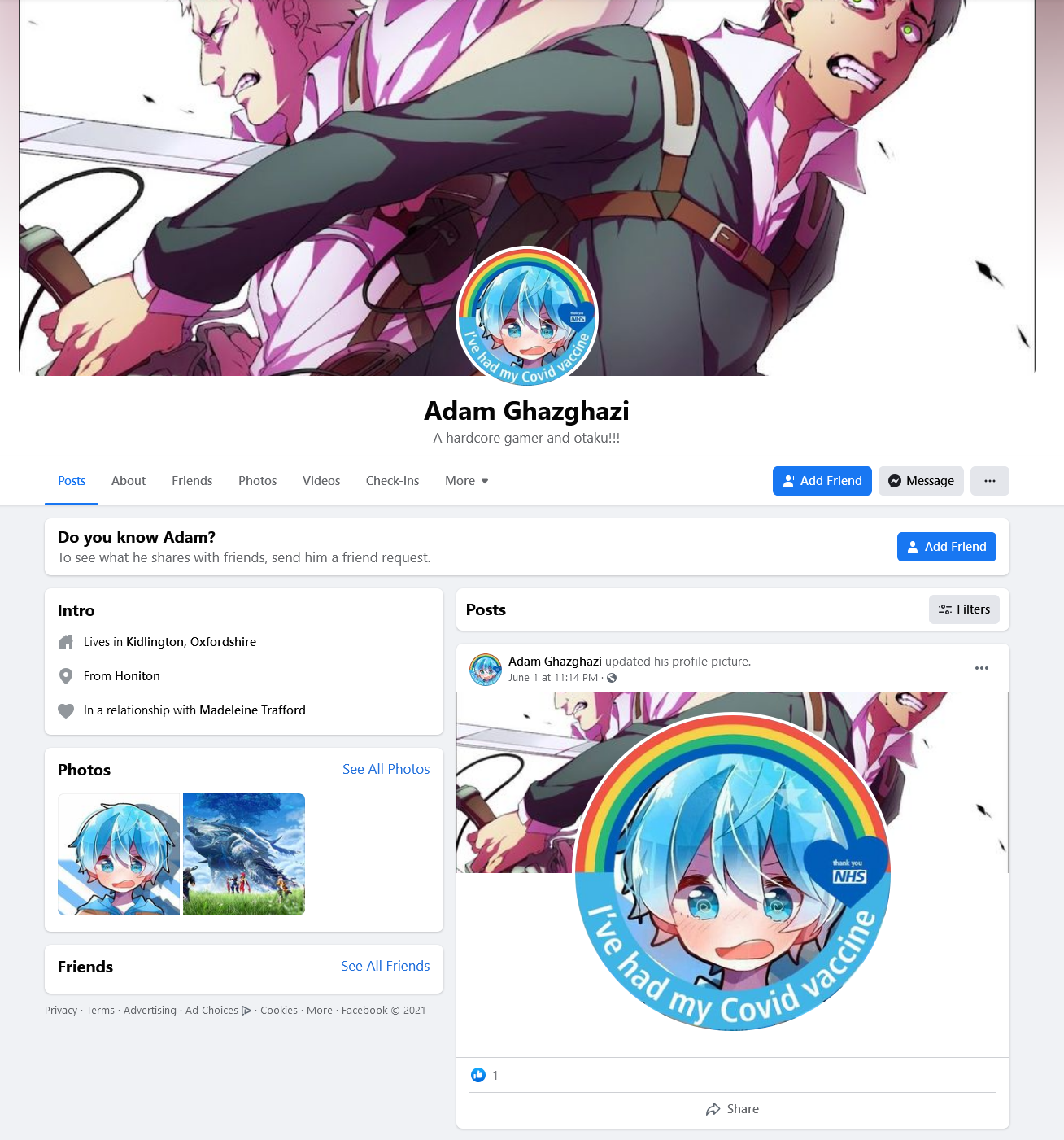 His steam profile
Profile archive
||
Friends
His discord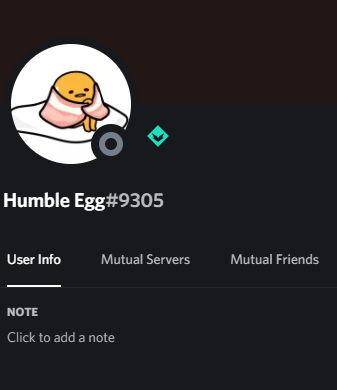 Fiverr account
Amazon
Soundcloud
Old youtube
Newgrounds
Blizzard forum
DeviantArt
PSN
OSU
Steam Alt
https://archive.ph/YZUA9
Last edited: