Well, I should archive this, huh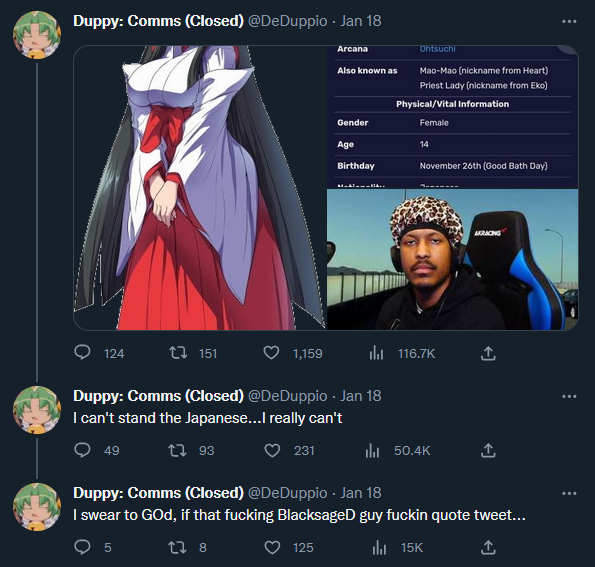 Tweet
||
Here's this nigger getting flamed in the QRTs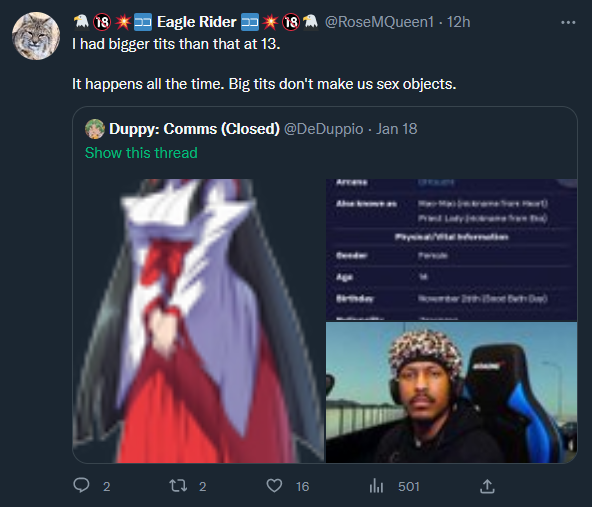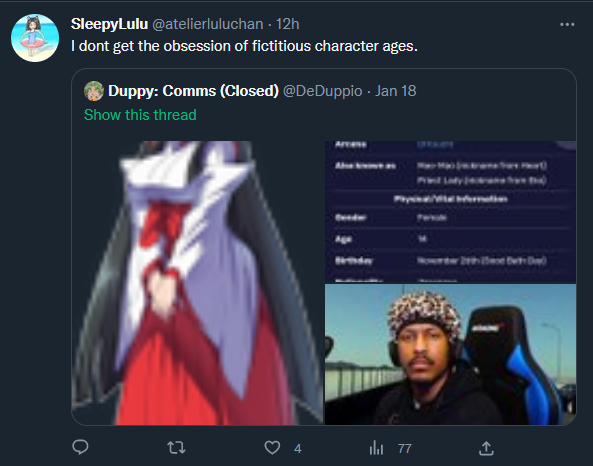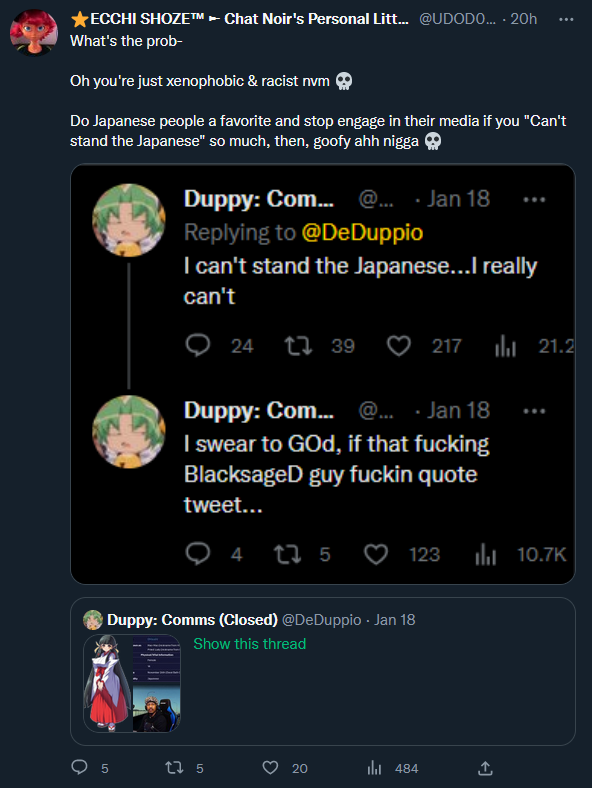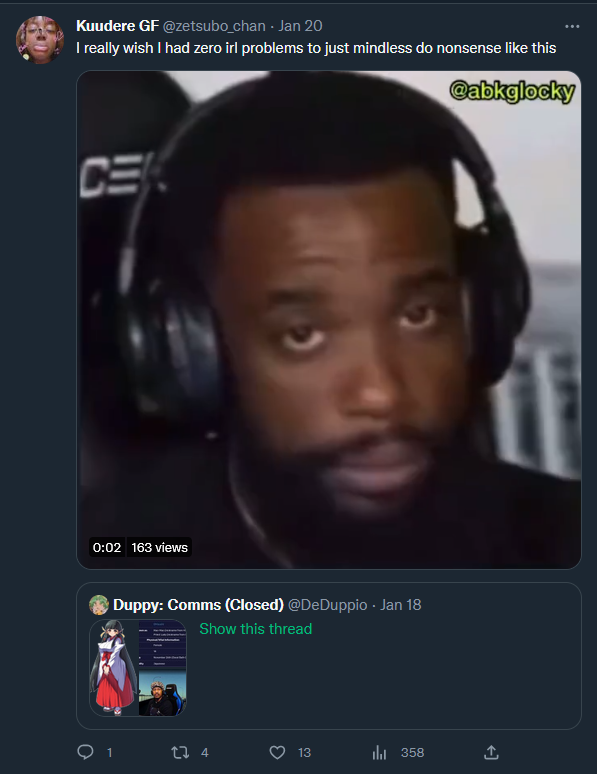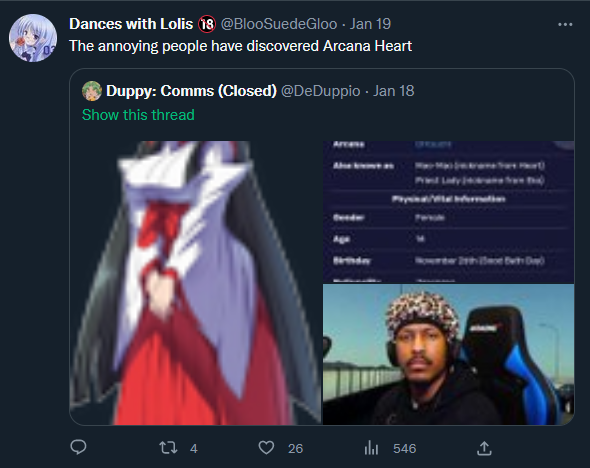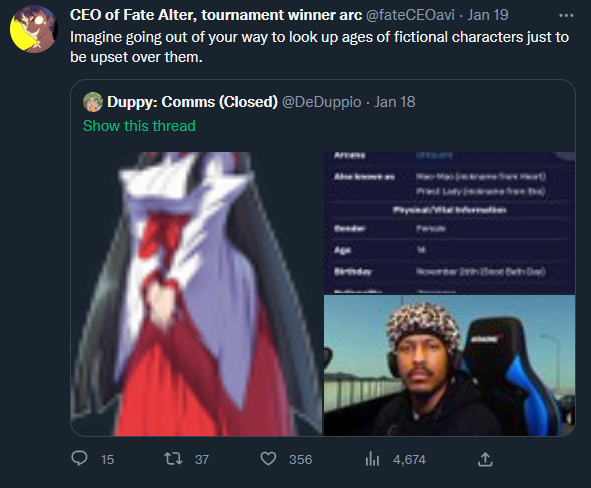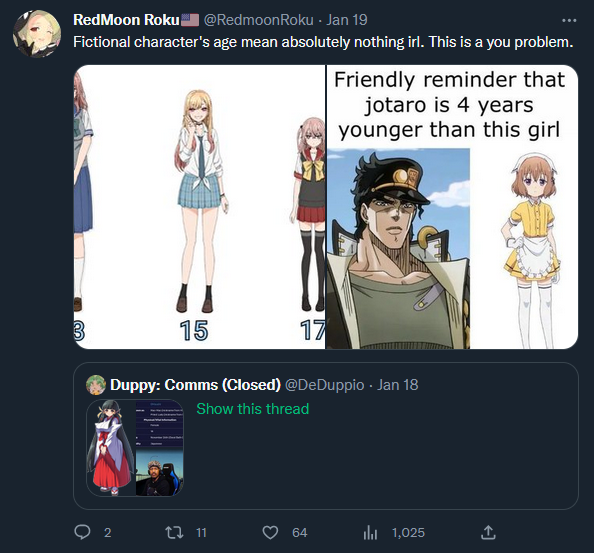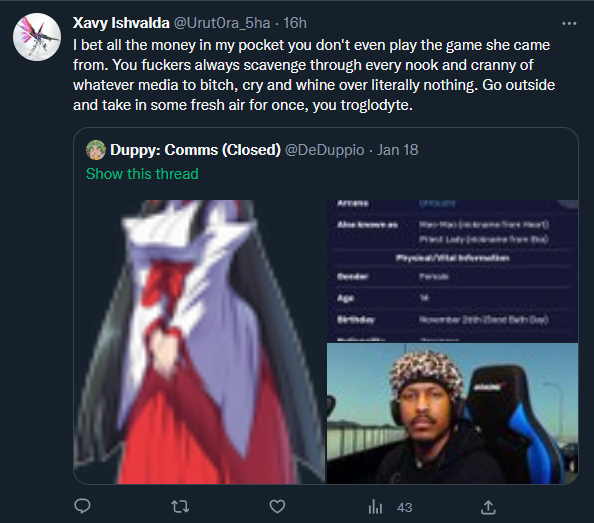 Here's him playing the "fictional age doesn't matter, but it does because the author said so"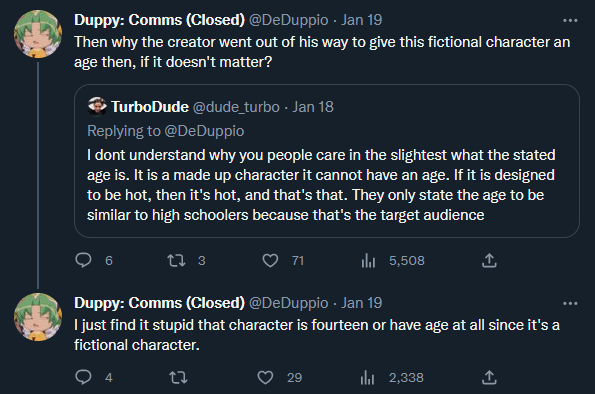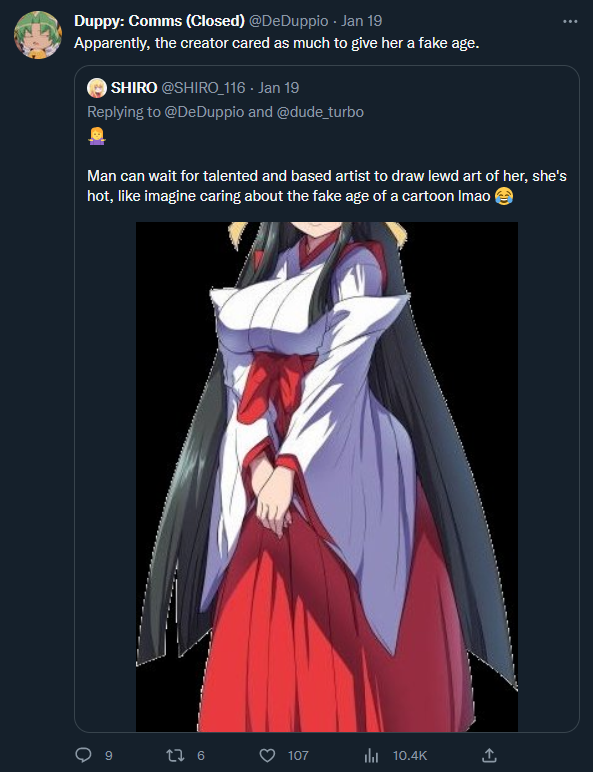 Tweet
1 ||
Tweet
2
Here's him saying "why do you care about it if it's fiction? just because i care even though it's fiction doesn't mean you get to do it to me"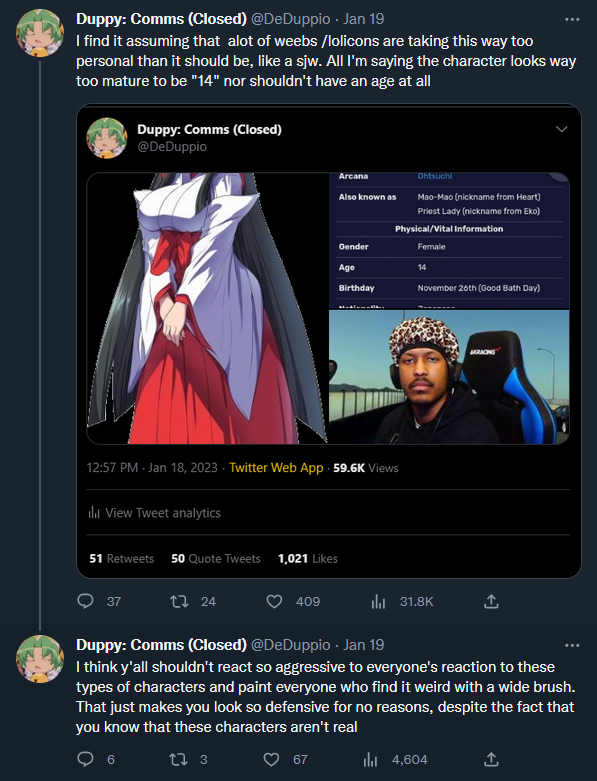 Tweet
||
Unapologetically racist against the Japanese.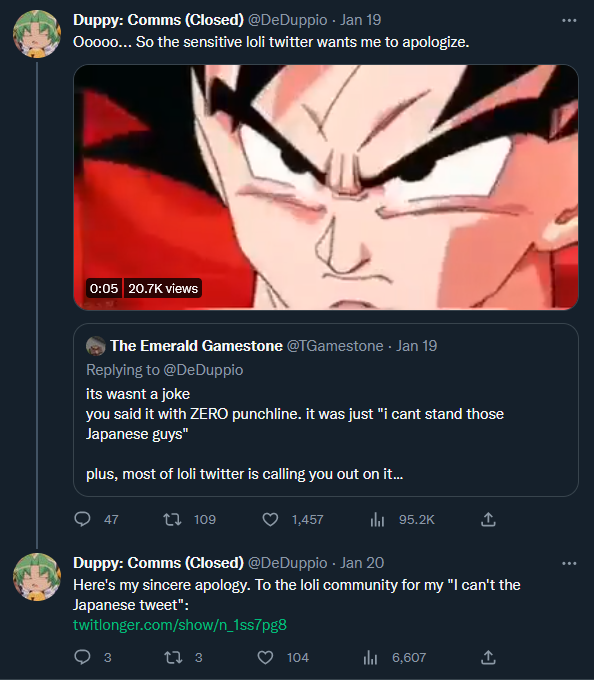 Tweet
||
We should bring back lynching so they're reminded why discrimination is wrong.
Some people really won't get it until they experience it themselves.
Here's him having been caught drawing "not a loli" Rebecca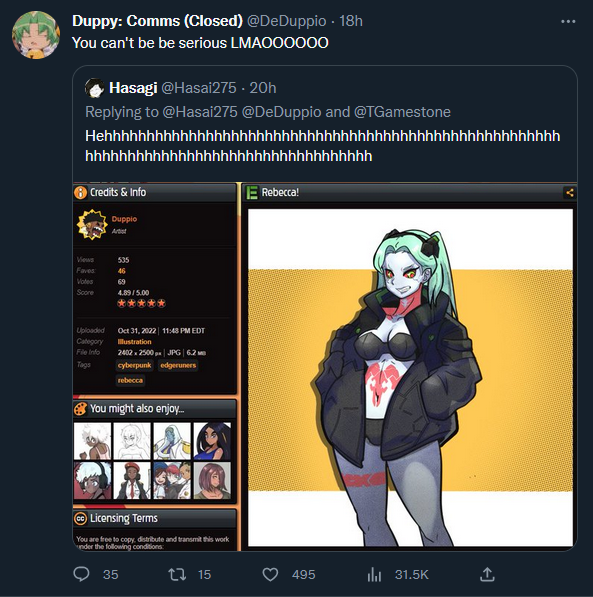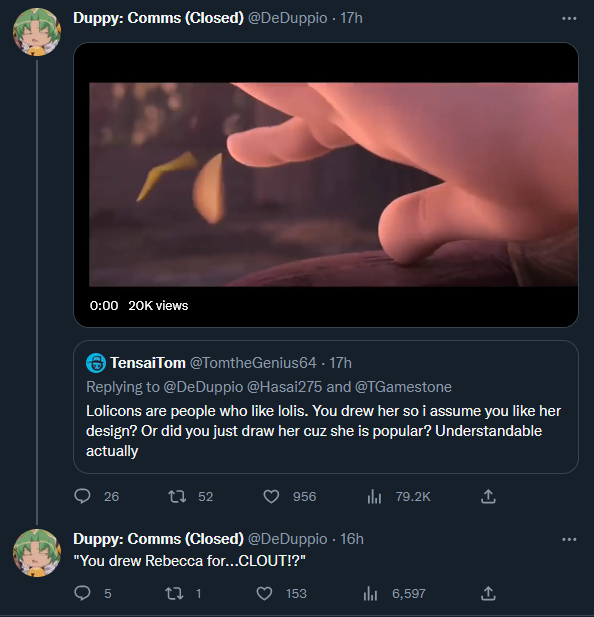 Tweet
1 ||
Tweet
2
"How dare you call me creepy for doing the same things you do that I'm calling you guys creepy for!!!"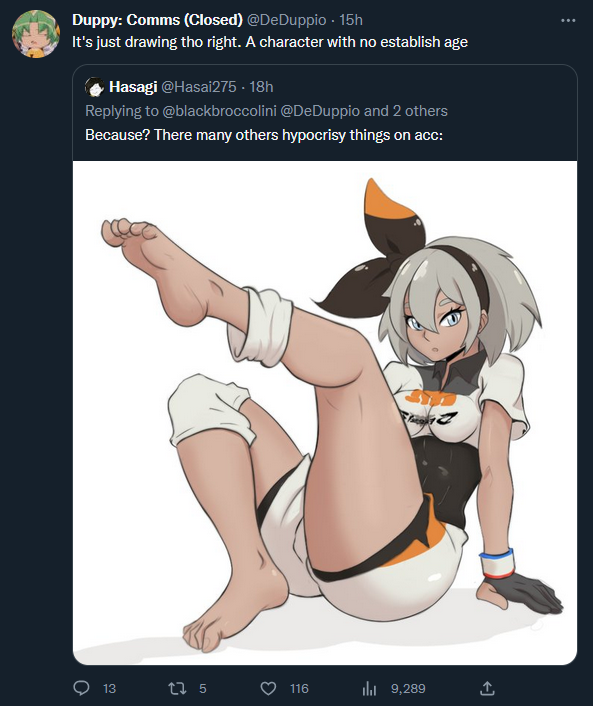 Tweet
||
"You deserve to be treated like criminals for being creepy, doesn't matter if you never committed a crime"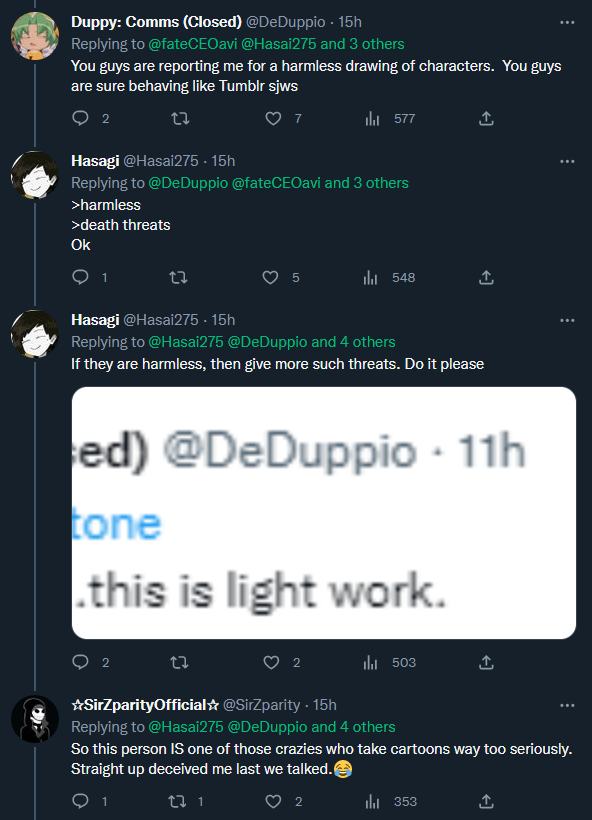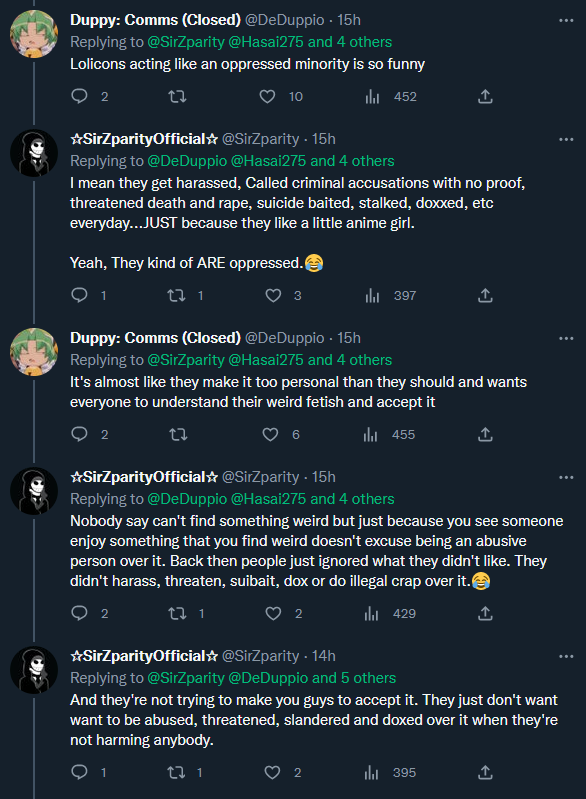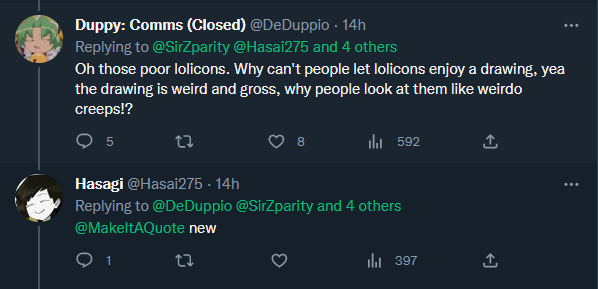 Tweet
||
The funny thing about all of this is that this nigger literally walked into "I can't stand the Japanese" media to whine about it.
"They make it too personal!!!" Don't send death threats, calls for harassment, devalue their life, and so on then.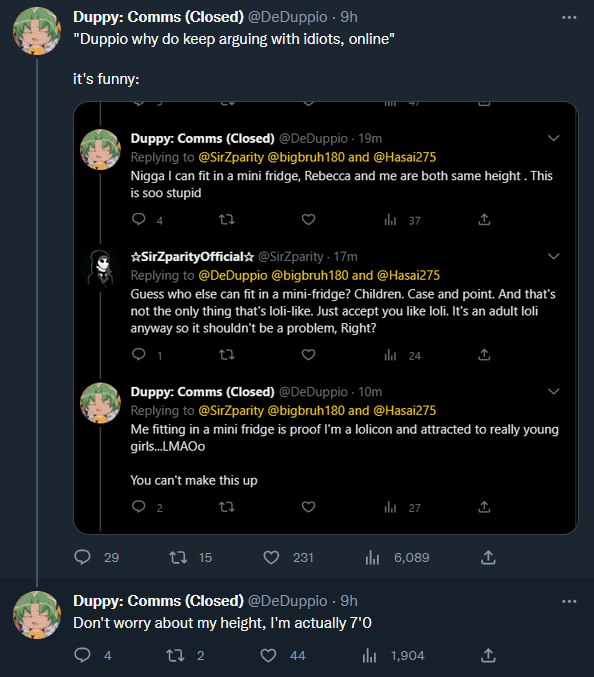 Tweet
||
"This video clip of the creators calling Rebecca a loli isn't real because it's a clip, therefore Rebecca is not a loli."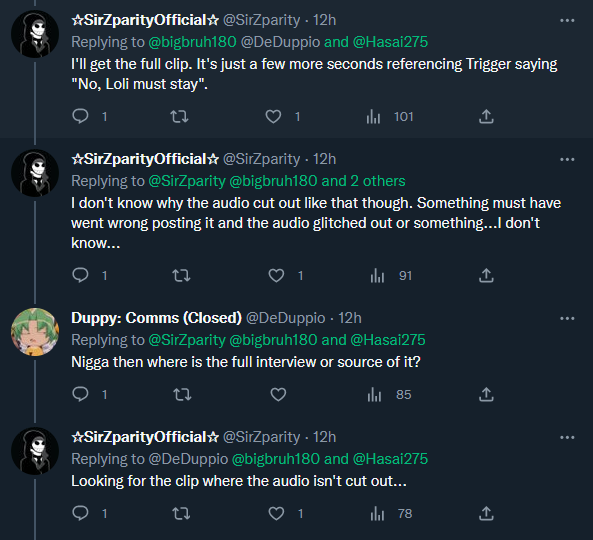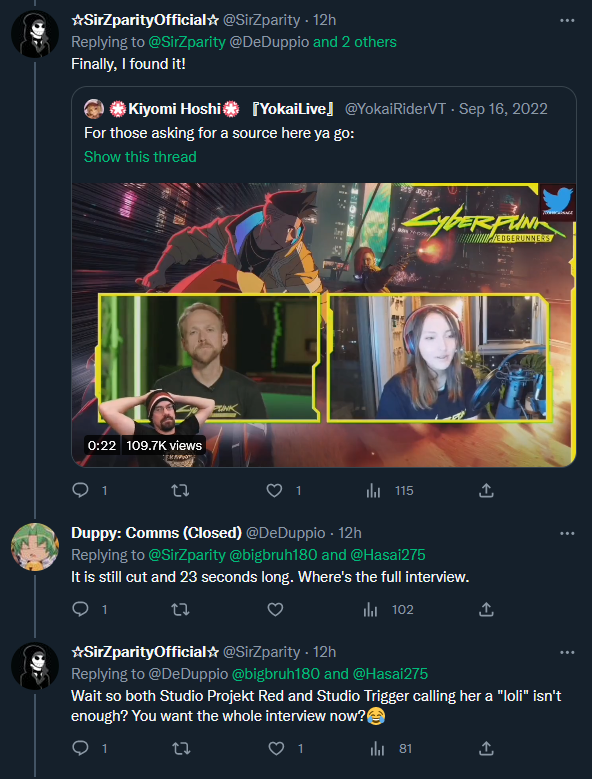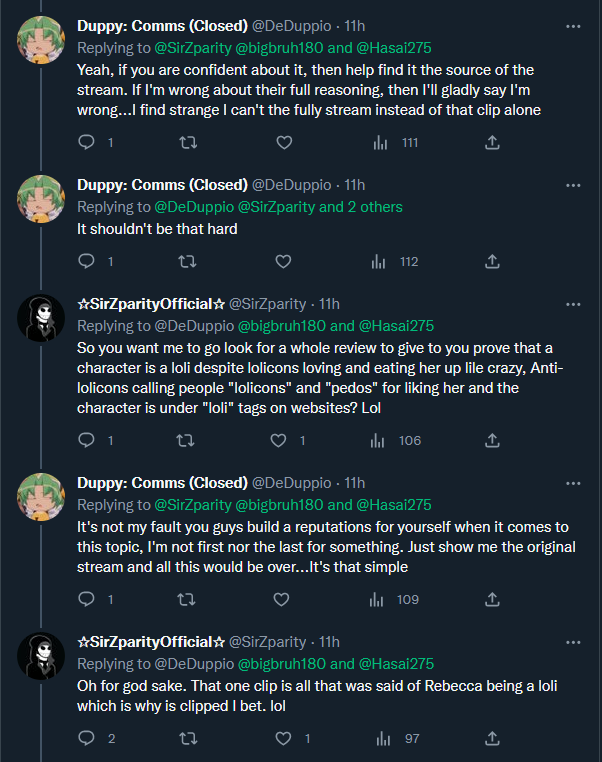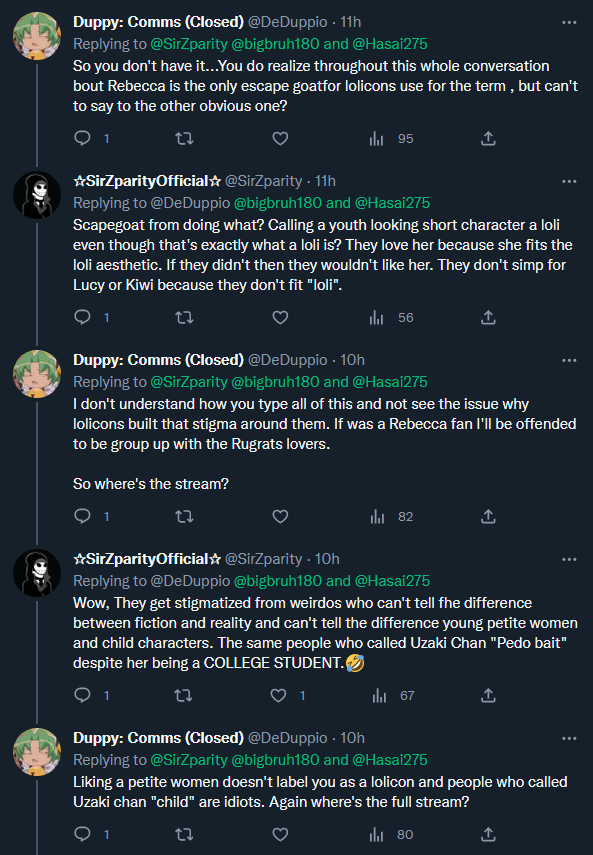 Imagine a grifter thinking they know anime terms.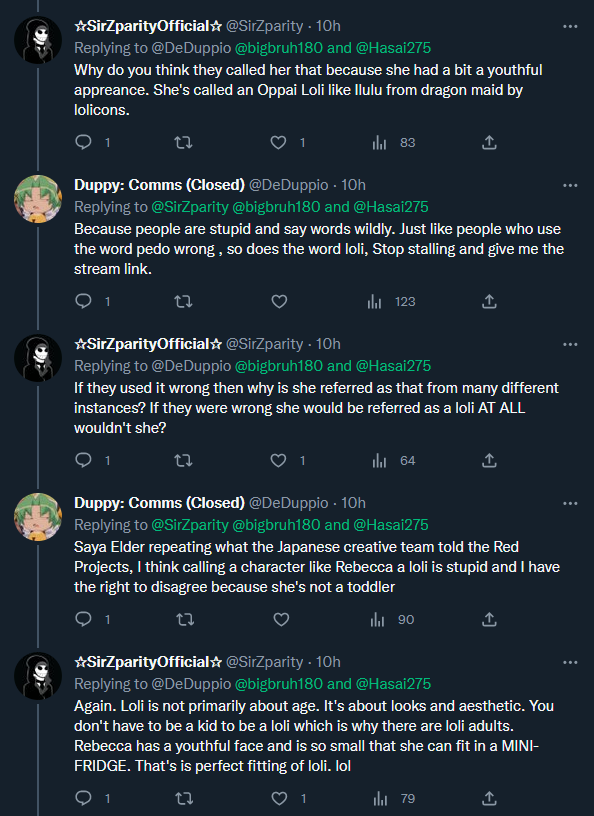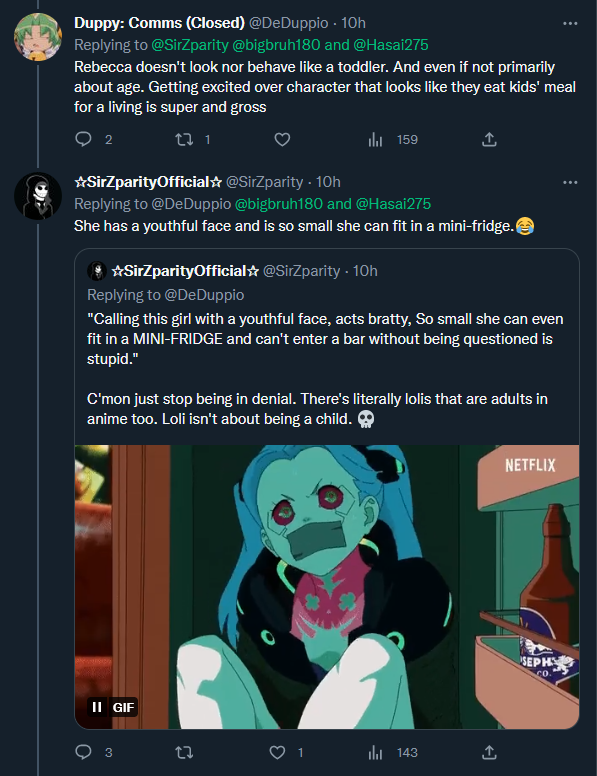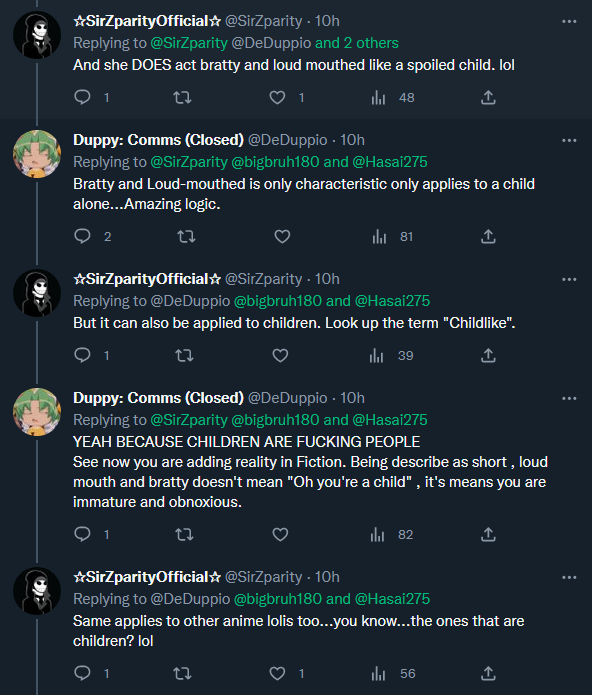 Tweet
||
By the way, some old accounts I used to follow used to follow this dude's old Twitter account, which he was whining about how lolicons were complaining about Antis "just like SJWs."
Just so you know, he doesn't care about the harassment going on, and he'd rather everyone shut up and let people tell them to kill themselves, doxx them, stalk them, and so on, because you're annoying him on his Twitter feed that he can't bother to mute or block anyone or any keywords.
Call us "Lolicon Lives Matter" if you want for being equally as, if not more annoying, but at least we don't commit arson, loot stores, murder people, buy mansions from donated money for the sake of "helping fight racism," promote discrimination against white people for ancestry and grandfather sins (fun part is that if you paid attention to history class, it's the elites who permeated it and not your in-all-honesty insignificant-in-said-scheme grandpa and and grandma, and the many greats before them)...
Go ahead and say "you guys behave the same!!!" while SJWs has downplayed the severity of rape and turning it into a non-issue a Karen would simply shout as an insult, downplayed domestic abuse and said that only men can commit such a thing, and defended actual abusers because they were a girl (or identify as one, at least until they find out they're a tranny because they'll eat each other alive).
Of course, we ARE also going to ignore the fact he's promoting the stereotype that Japanese people are all degenerates and freaks, downplay/justify/excuse/encourage overt displays of dehumanization and harassment, propagating the notion of pedophilia as a menial issue, and the fact people like him are more likely to be a child raping freak than simply calling people out at complete random as pedophiles, all over drawings.
I'll be looking forward to the Kiwi thread about him in roughly 4 months, give or take, since I feel like that's the average when I hear follow-up news on these types of people having been caught raping children, beheading dogs, sexually harassing others, murder, and so on.
Also, never heard of "BlackSageD" until his "funny" post was made, so I decided to see who he is that Duppie the child rapist had an issue with.
It didn't take more than a single scroll for me to find this: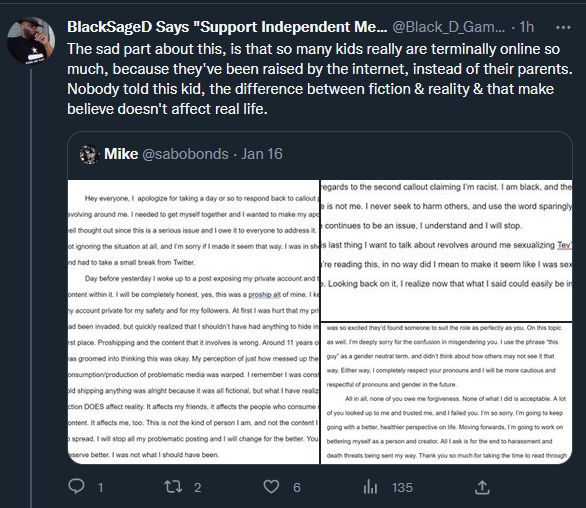 Tweet
||
Of course, as all Antis do, they have an issue with anyone who thinks fiction and reality should be separated.
I can only imagine why.
Oh wait, I don't; we've gone through this shit before -- he's a fucking closet pedophile trying to scapegoat fictional media to distract from his own crimes, and if haven't committed a crime yet, his own pedophilic tendencies by saying wanking to drawings is equally if not worse than it to feel good about himself being a literal threat to children.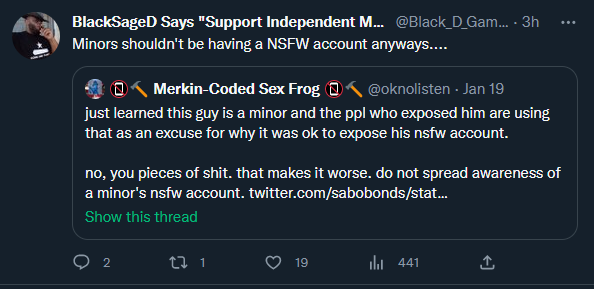 Tweet
||
We already know why Duppie would be against the notion that minors shouldn't have access to adult content.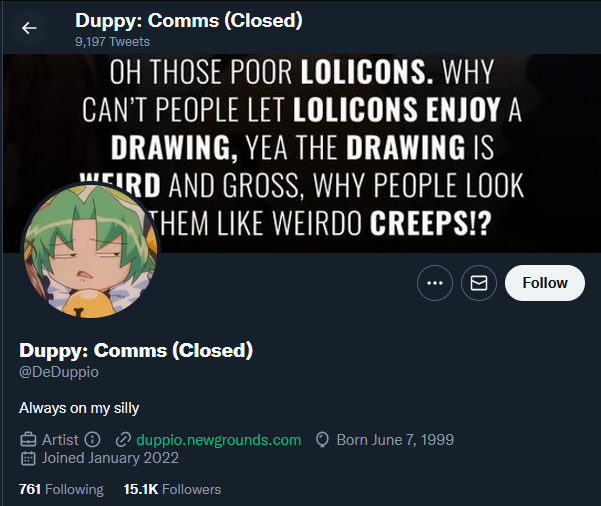 Dude's seething so much over anime and getting flamed by lolicons that he changed his banner.
This post was made before he officially starts his lolicon crusade after waking up from his sleep.
I wonder how this'll compare to his mugshot.
---
Just so you know, he likes bitching about anime.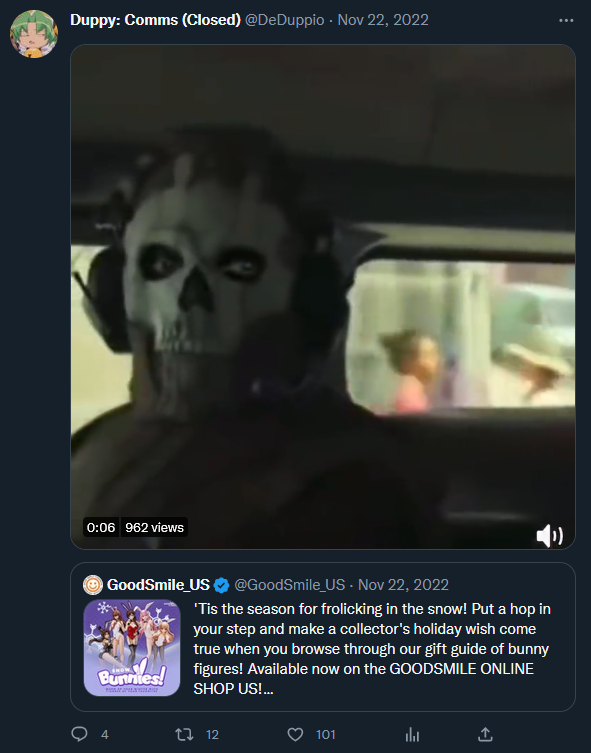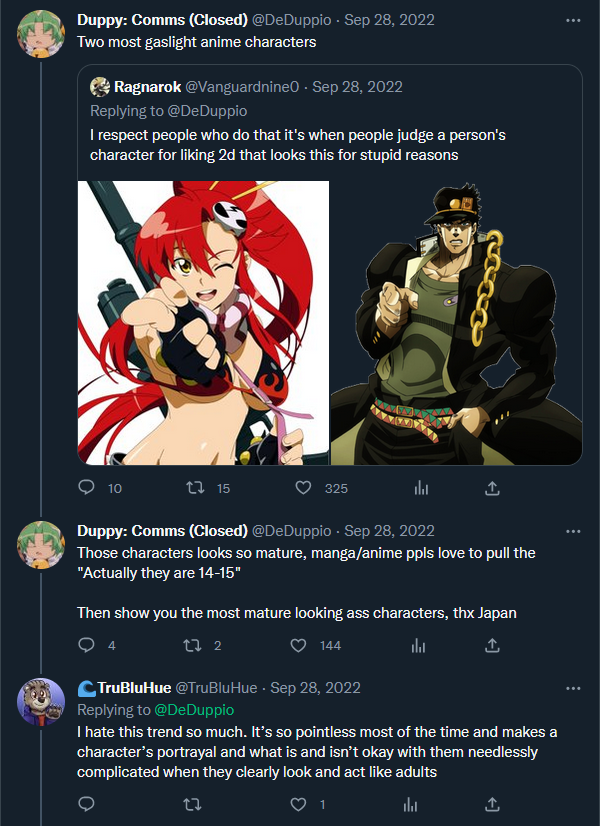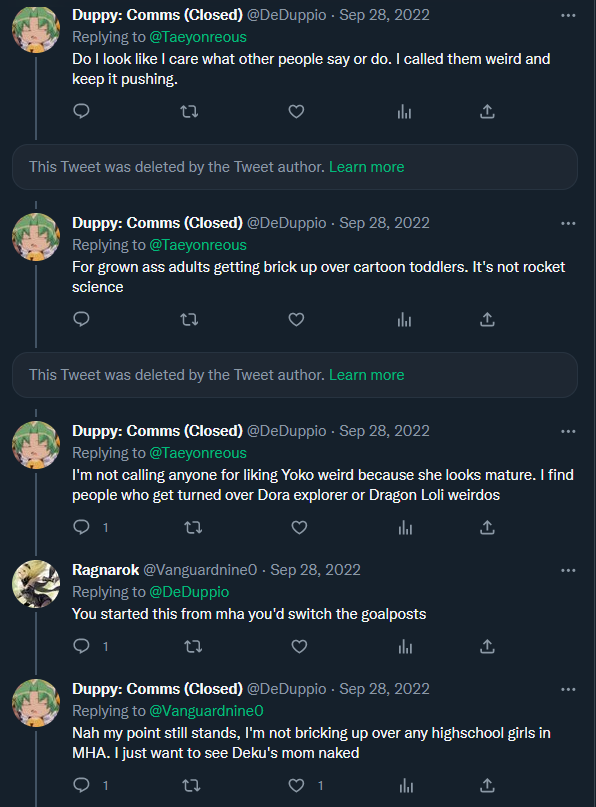 And apparently doesn't mind calling people pedophiles over little evidence.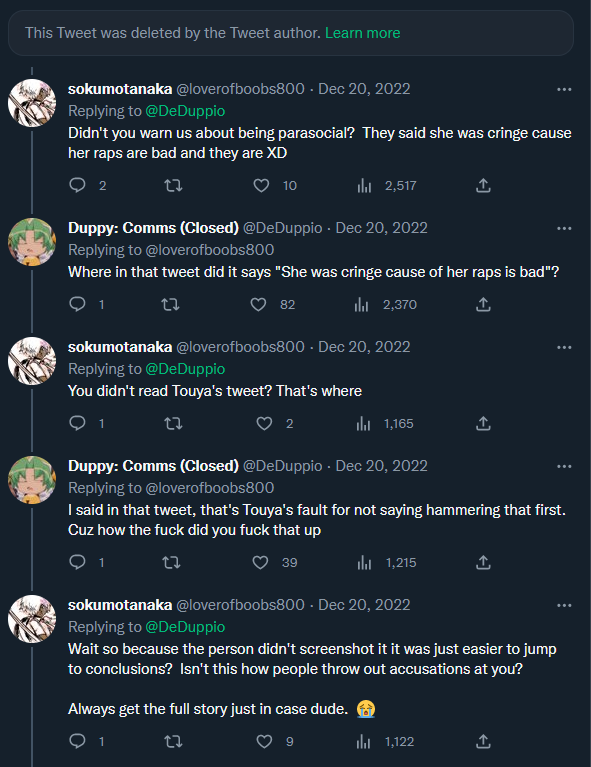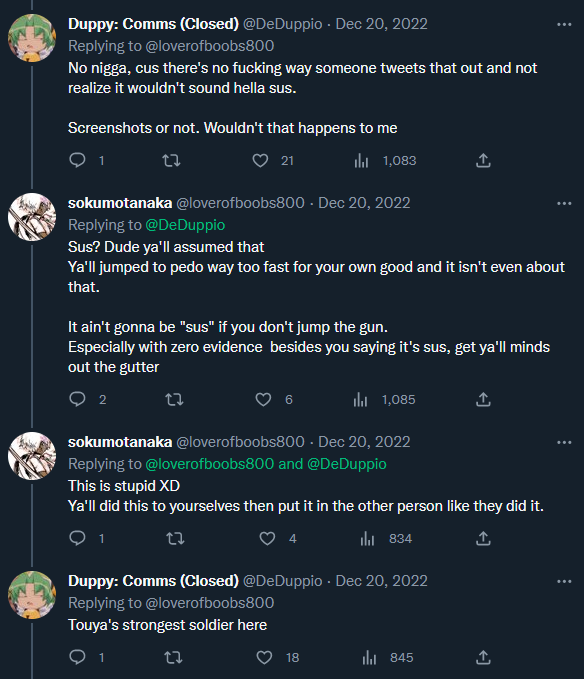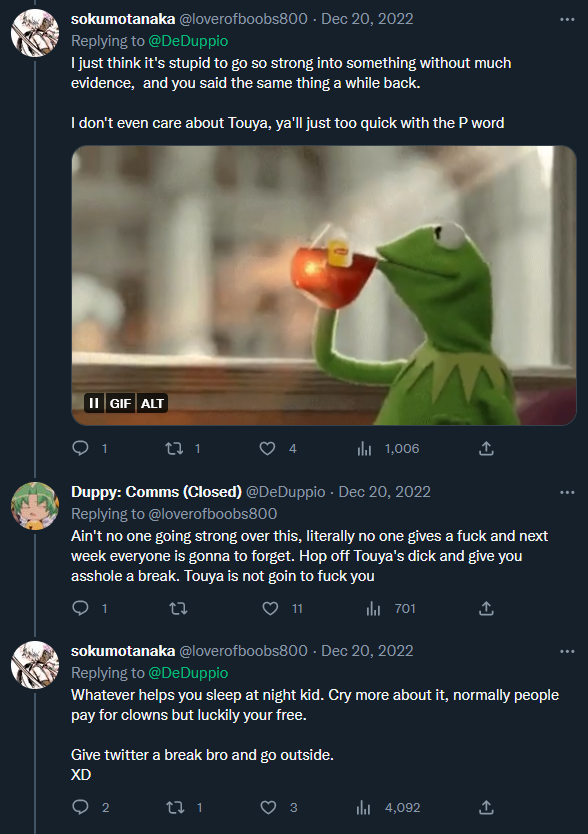 The context has been removed and I'm unable to dig deeper.
That being said, said person calling Duppie out is also an Anti.
Really amazing how these people like to eat each other alive for sport yet think they can conceive the notion of morality.
I never understood why people actively look for things to get mad at when they don't need to consume said media.
It's amazing how they lack the autonomy to simply look away, and must complain about and attack everything until it's catered (read: censored) to their preferences.
Even more ironically is when they're genuinely clinically retarded and think people who are against said censorship are the aggressors.
Last edited: